Galaxy Note 7 Samsung arranges insulation box for terminal return due to explosion problem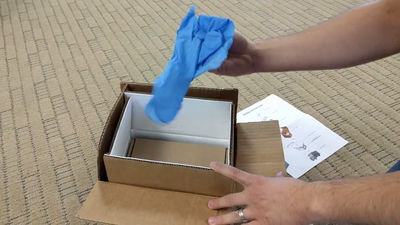 From September 2016 to the beginning of October, cases were reported that "the terminal exploded" and "the terminal exchanged by the recall exploded"Sales / replacement stops entirelyThe Galaxy Note 7 which became it now is being collected at the shop purchased, but it seems that the insulation box for returning from Samsung has arrived for the direct sales purchaser.

Samsung Sent us a "Note 7 Return Kit" with a Thermally-Insulated Box and Safety Gloves
http://www.xda-developers.com/samsung-sent-us-a-note-7-return-kit-with-a-thermally-insulated-box-and-safety-gloves/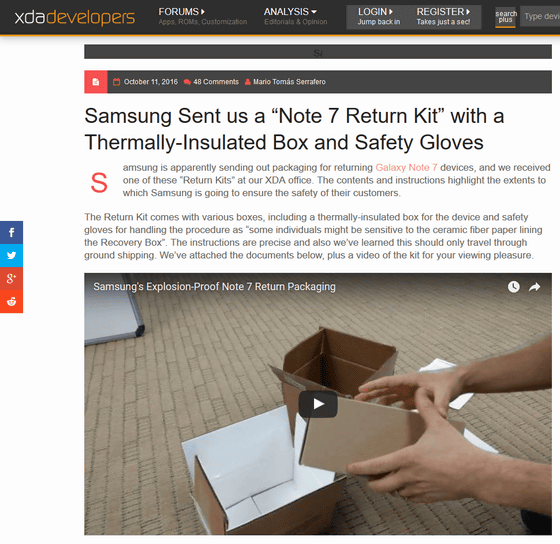 Samsung's Explosion - Proof Note 7 Return Packaging - YouTube


A return box that is placed in the outer box that arrived.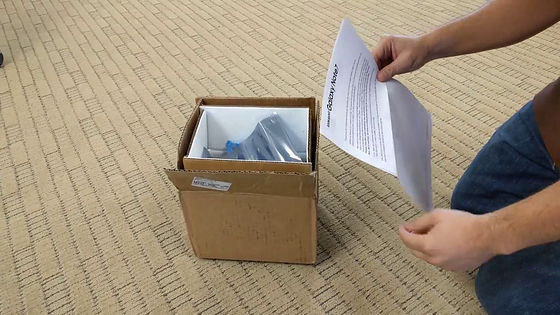 In the enclosed instruction manual is written that "Please send note 7 in a box".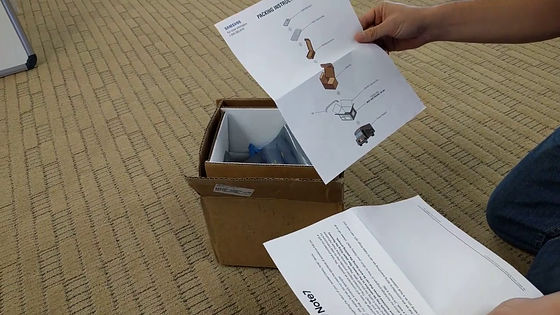 So, is it inside? ...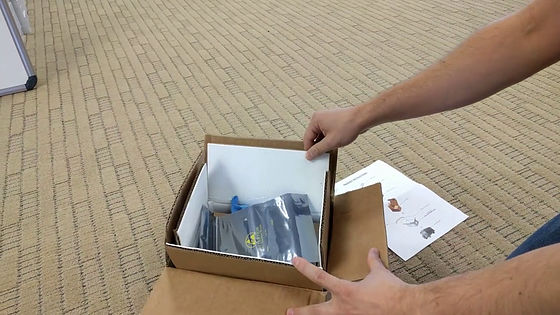 It is somewhat polite feeling that work gloves are ready.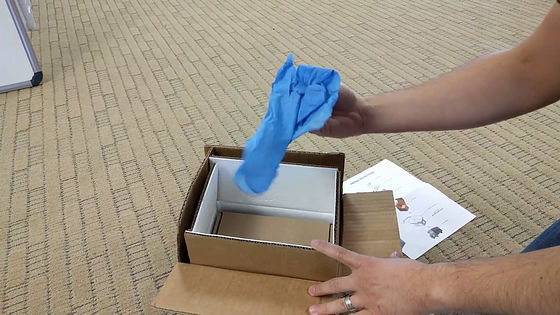 The return box is designed to block heat.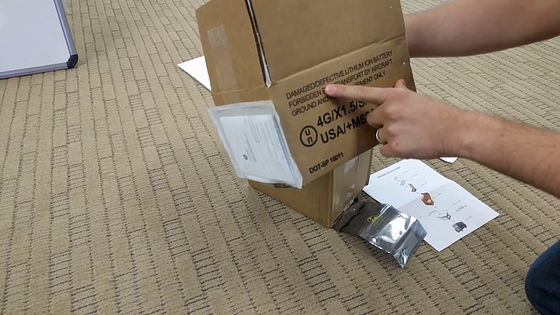 There is a small box in the box.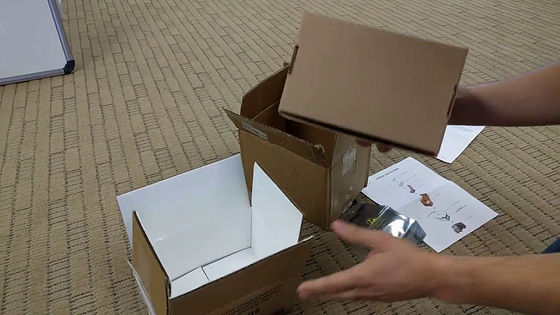 In addition to that ......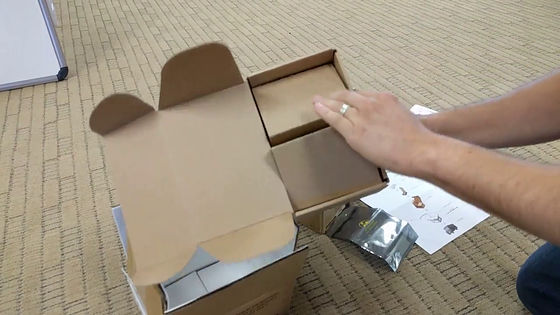 There is one more small box as well. It was structured to pack very severely though it should not reuse the collected terminal.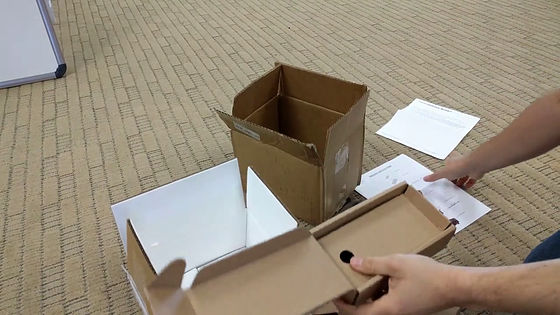 Incidentally, an explosion accident has occurred since the beginning of October, and in the Burger King of Korea it is filmed by a clerk to handle Galaxy Note 7 which raises smoke on the desk.

Explosion galaxy note 7 in the burger king korea - YouTube


In a shabby shop, a clerk with thick gloves is fighting to lift the Galaxy Note 7 which raises the smoke. Although there is not before in this movie, there is no eating hamburgers etc on the desk, so if you sit down and use Note 7 you suddenly exploded and hurriedly jumped out You can predict.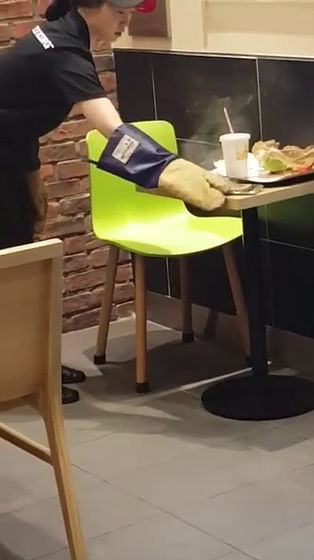 While dropping it on the floor once, the clerk somehow picked up note 7 and went backyard.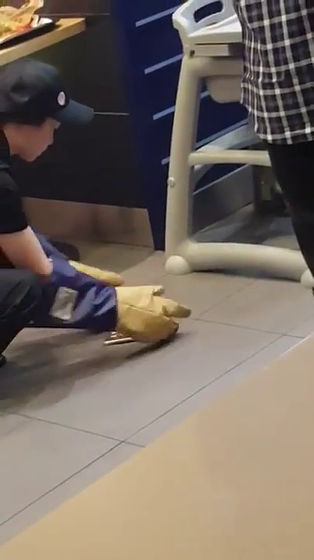 Because it was before the launch of Japan, people who have it seems to be less than other countries, but please do not use those who own it.