Kentucky develops a dedicated box with a USB port, allowing charging of the smartphone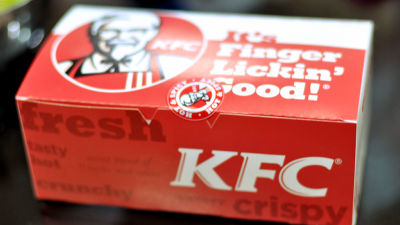 ByMarufish

Private box which can also charge smart phone while eating Kentucky Fried Chicken at the store "Watt a Box"Developed by Kentucky.

KFC's New Meal Box Can Charge Your Smartphone - Eater
http://www.eater.com/2016/6/21/11993202/kfcs-meal-box-usb-port

Hands-on with KFC's 'Watt a Box' that charges your phone while you eat | Latest Tech News, Video & Photo Reviews at BGR India
http://www.bgr.in/news/hands-on-with-kfcs-watt-a-box-that-charges-your-phone-while-you-eat/

Watt a Box was developed in cooperation with Indian Mumbai-based advertising company Blink Digital and Kentucky in several Indian capital cities Delhi and Mumbai.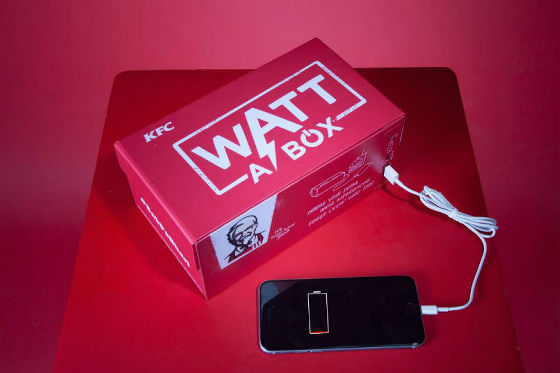 This was actually provided by Watt a Box. The lid of the box is a mechanism that opens and closes with a magnetic type, and the side of the box is equipped with a power button, Micro-USB port, USB port. Charging parts can be removed from the box, so it can be carried. In addition, it is said that the inside of the box is an ordinary menu.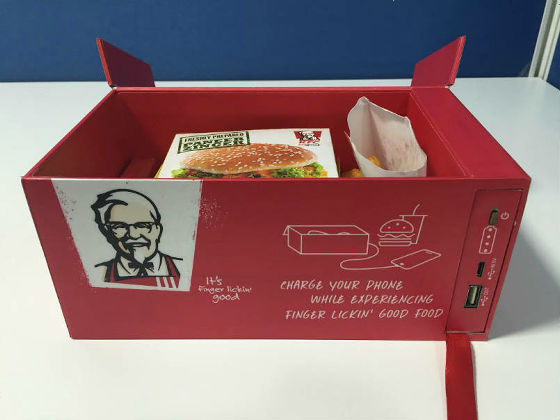 The battery is 6100 mAh, according to the person actually used it seems that I could charge 17% of the iPhone 5s in 30 minutes, but it seems that the battery has run out as soon as the consumption is severe. Also, when you try to connect Xiaomi Redmi Note 3 to a battery charged to 100% again, you can not charge well.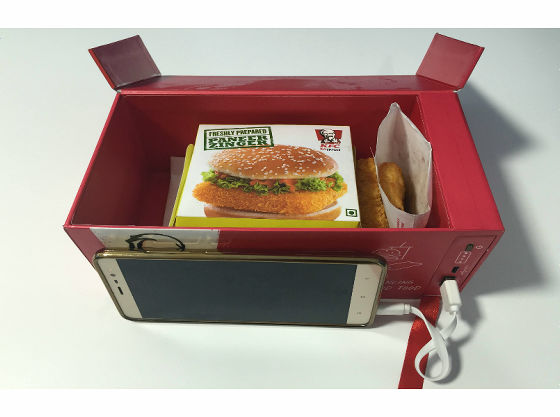 Kentucky has deployed campaigns using technology, and in 2015, in response to a situation in which Facebook system goes down, "When each SNS goes down and becomes unusable, until the system recovers "I got a free coupon for KFC while doing" Do not panic, man "campaign in Romania.

KFC Romania: Do not Panic Man Campaign - YouTube


Also, in Canada, Kentucky developed a special box that worried about thinking that photos taken with smartphones are discharged from a box of chicken, "If the photo becomes greasy with grease ...".

KFC presents: Bucket Science - Memories Bucket - YouTube


In Germany, wireless keyboards that could type without smearing smartphones with chicken fat were also distributed.

Kentucky's special keyboard "KFC Tray Typer" which can type without smearing smartphone with fat of chicken - GIGAZINE