Special box "comes with drone when buying fried chicken" comes out from Kentucky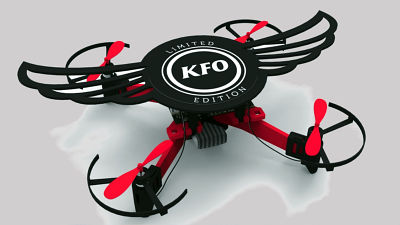 Indian Kentucky Fried Chicken (KFC), "When I bought a fried chicken a drone comes in the box"I made a special box that I could hardly believe to appear in the near future. This drone is designed to be assembled using a part of the box, of course it is possible to actually skip.

KFC's latest gadget is a chicken wings box that doubles as a drone - The Verge
https://www.theverge.com/circuitbreaker/2018/1/23/16923018/kfc-smoky-grilled-wings-drone-box-india

This drones "Kentucky Flying Object" is a UFOKFOIt is named as (Kefor). Although making is simple, it has 4 rotors and guard properly, it is a reality drone that you can actually skip and play.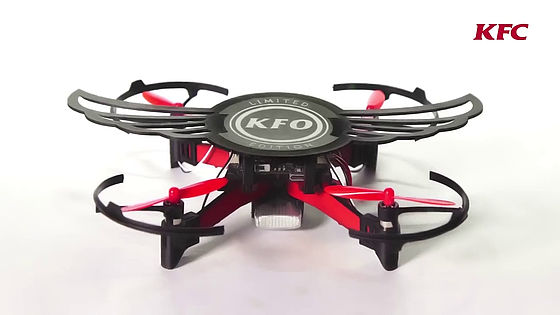 This drone is a rare item that you can get only 24 lucky people out of those who purchased KFC India's product "Smoky Grilled Wings" on January 25 and 26, 2018. KFC India has decided to present this drone as part of the product campaign.



Pilot operation is performed by connecting the smartphone with Bluetooth and using the screen controller. The flight time seems to be around 5 minutes due to the battery capacity.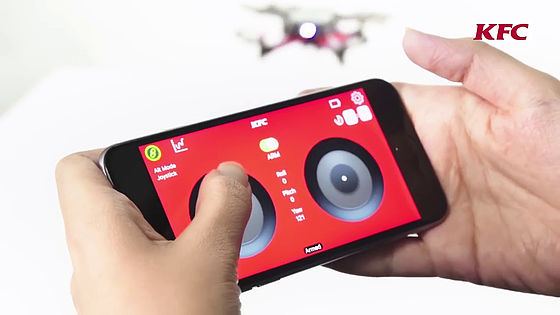 There is something like a wing type emblem on the box ... ...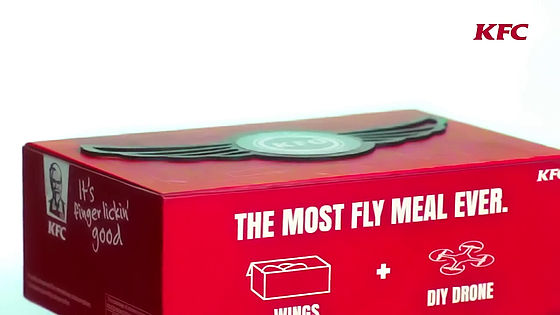 When the emblem was removed and the top surface was turned one by one, the top surface which was drawn out in the form of the drawn framework appeared.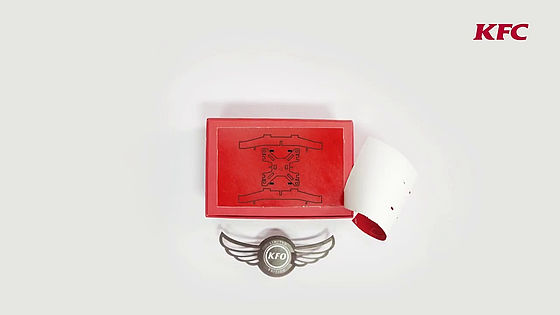 And when opening the box, there are four chicken wings stored in the electronic parts such as propellers and motors, and somehow to be driven to a narrow place.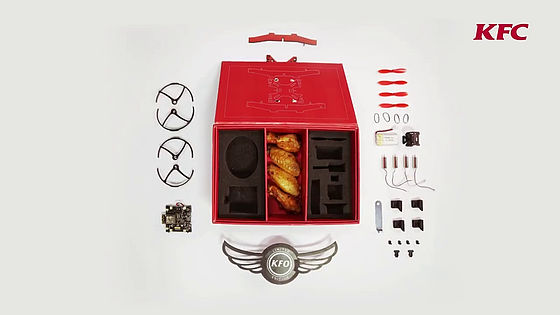 A movie that actually obtained this "KFO" and skipped it has also been released.

Got A Drone In A KFC Wings BOX! KFO! - YouTube


This movie was released by YouTuber's iGyaan. He actually received chicken, assembled the KFO, and he said he also skipped the KFO after having completed the chicken.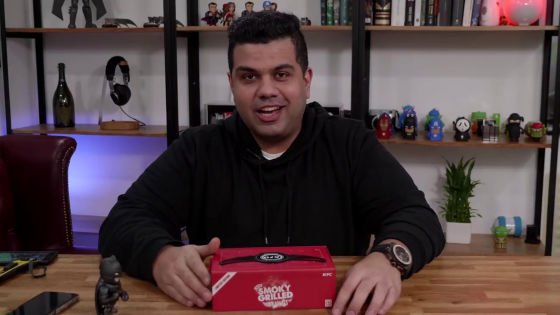 When all the parts are arranged, it is like this.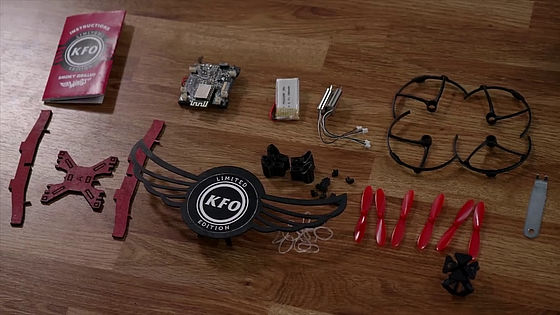 Since the parts are disjointed, you need to assemble them yourself. Online manuals are prepared and it seems not to be difficult to assemble so much.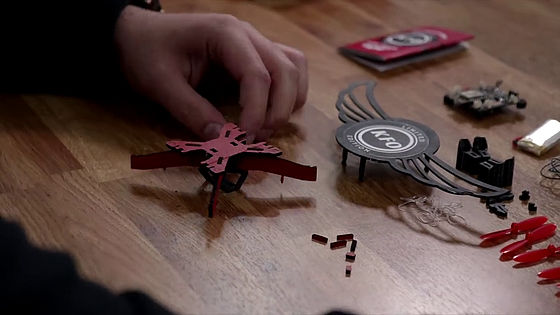 Attach electronic board and motor, wire each part and connect ...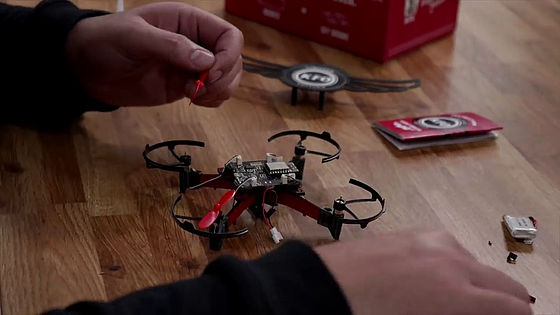 Finally when wearing an emblem "KFO" is completed.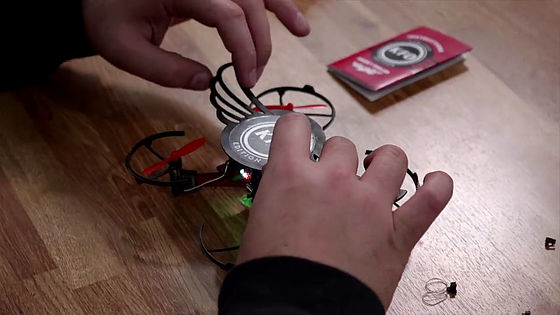 A drone that flies out with a loud noise as "Piny". I can not enjoy the aerial photograph because it does not have a camera, but it seems to be fun to play with the drones that I just got chicken.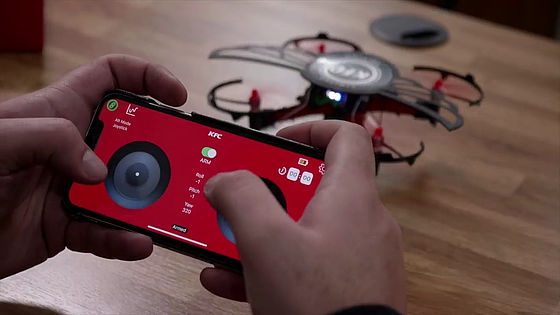 The campaign to which this drone hits is said to be carried out at 12 stores in Delhi, Mumbai, Kolkata etc. out of KFC in India.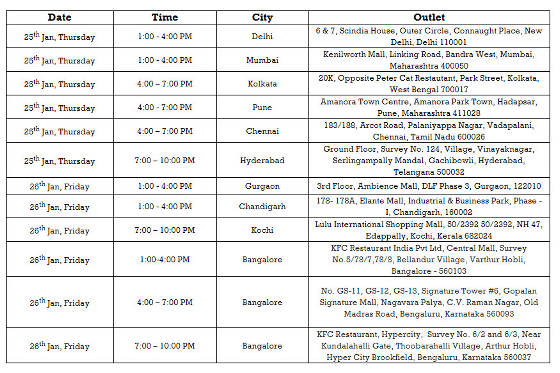 KFC in India has provided "chicken box with USB port" in the past, Canadian KFC box can output photos taken with smartphones, German KFC can not smear smartphone with chicken fat We have been distributing wireless type keyboards that can type, such as mysterious food and IT collaboration is being carried out. I would like to expect what kind of surprising collaboration will be bombed in the future.

Kentucky develops a dedicated box with a USB port, allowing charging of smartphone - GIGAZINE