It became a pain car until that Ferrari and it arrives at the venue of Machi ★ Asobi vol.17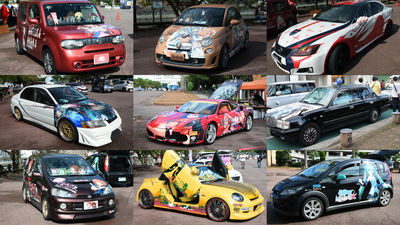 It finally began on October 8, 2016Machi ★ Asobi vol.17Climax run. Various events are held at each venue in Tokushima City, but at Bibahama Beach Park the pain cars are lined with slurries for three days of climax runs, and the owner's car and the love for the work are packed tightly It is.

Gusset ★ Asobi
http://www.machiasobi.com/events/aibahama.html

It is Tokushima city's indigenous beach park where the painful cars are gathered.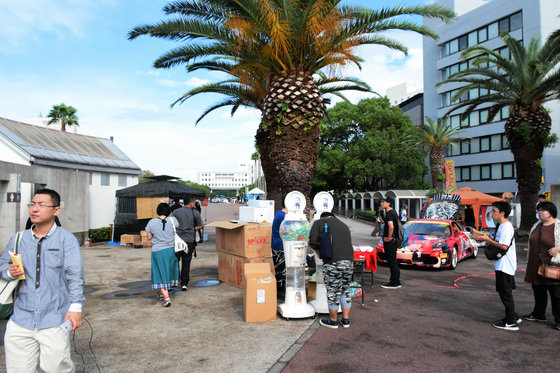 At the entrance of the park is "Fate / Gutting down order"I made a painful car"Fate / Guttedon Racing"There was a bad thing about it.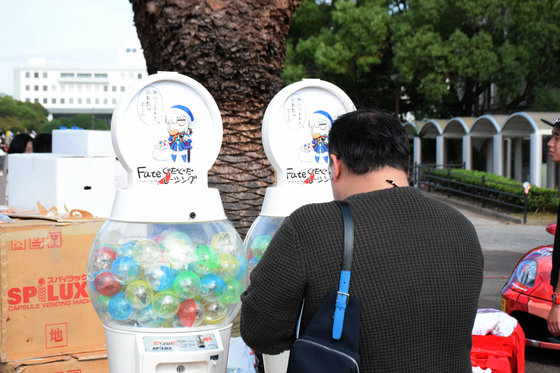 Beside itMachi ★ Asobi vol.15The first exhibition at the Ferrari F430 Fate wrapped a car.



Illustrations are those of Takeo Takeuchi who is acting as a character design of the Fate series, etc., and they are the savers of "Fate / Grand Order" ... ...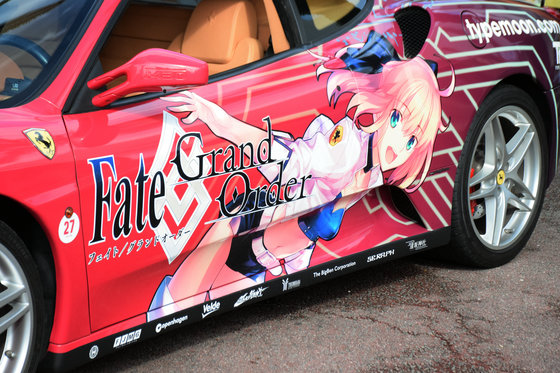 On bonnet, Rin Tohsaka Rin "Fate / stay night"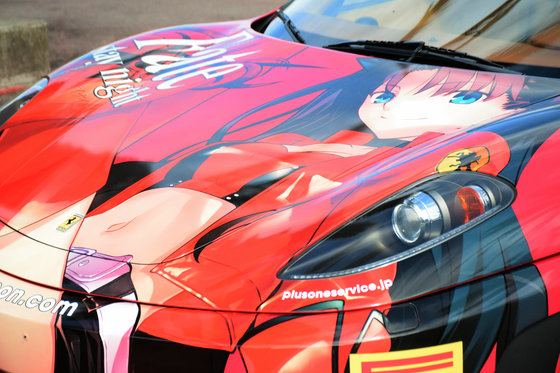 Fate / Fate / Extra "saver and so on.



I found a gate of 'Painfully displayed car' behind it.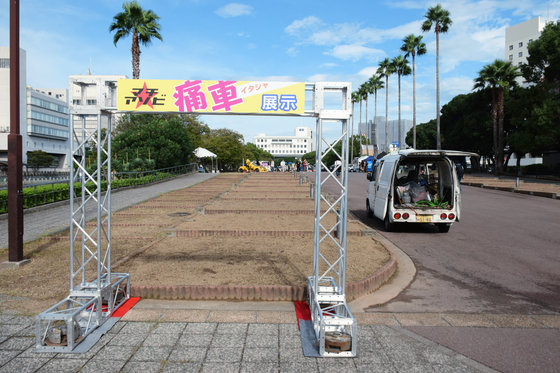 Numerous pain cars will welcome you as you go in the back.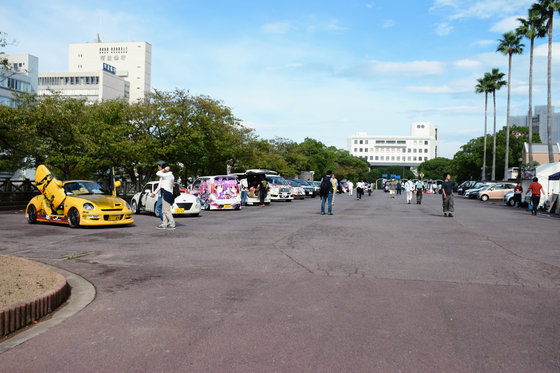 Yellow body carved in illustration of " series"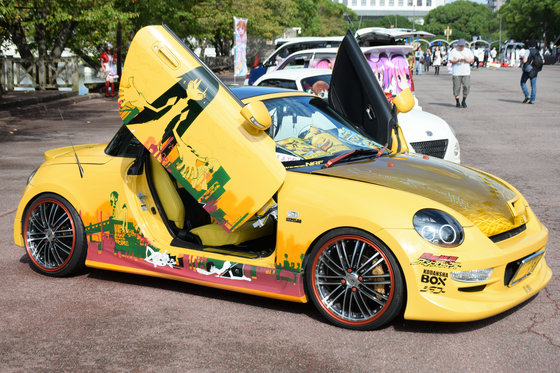 Sidebare is Senjogahara Hitagi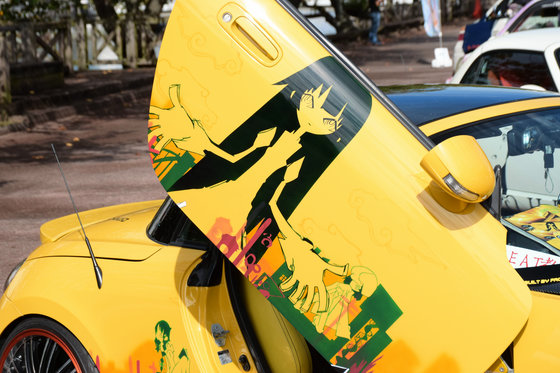 In addition to the eighth temple Masayori and Kanbara Suruga ......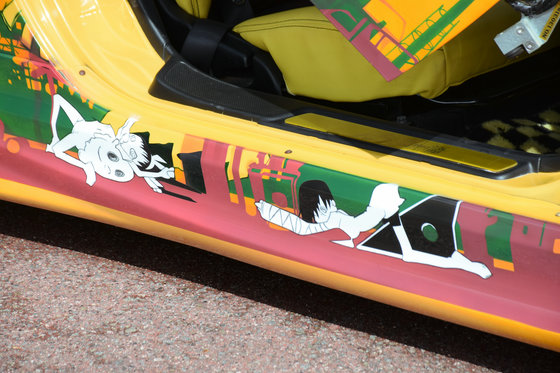 The trunk part is deformed fire and moon and fire.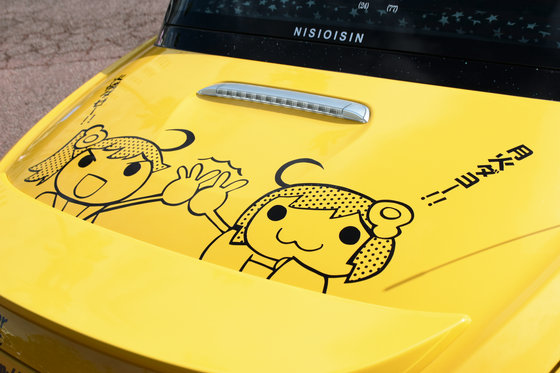 Up to the next notice to the rear window.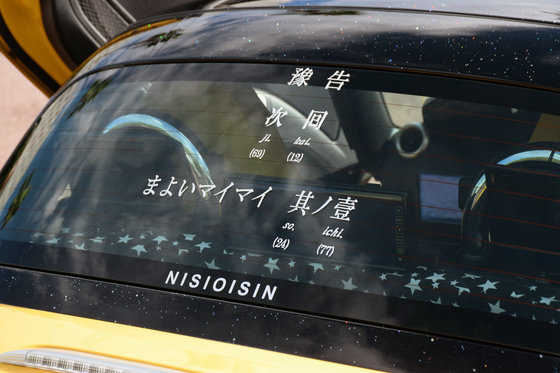 Prunada high school nonnouncer appearing in "Girls & Panzer". On the car body is written as "Нонна (nonna)" in Russian.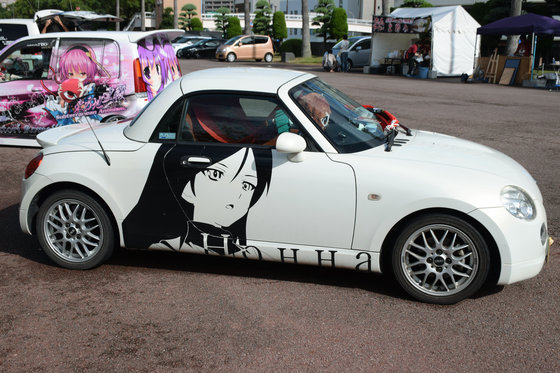 On the other side is the same Prava high school headband. Here also the name is written in Russian as "Катюша (カ チ ュ ş)" on the car body.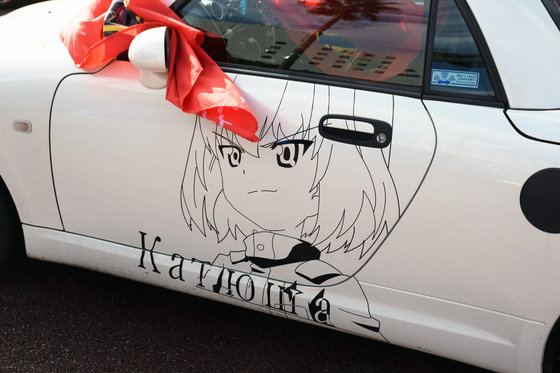 What followed up ... ...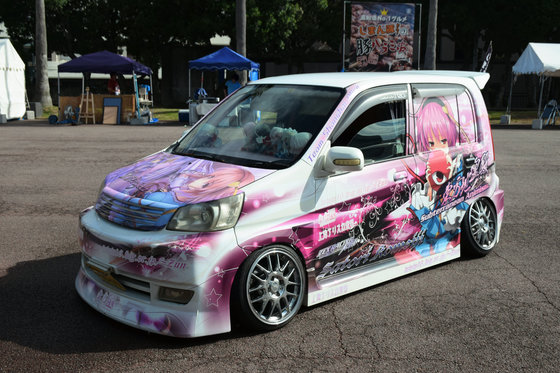 Satori Komitsu Satori of "Toho Kaikyo"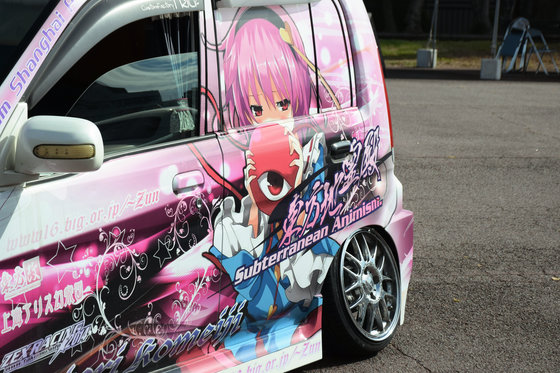 A pain car of "Fukugo Gurase!" Written as "Fu, · · · · · · · · ·"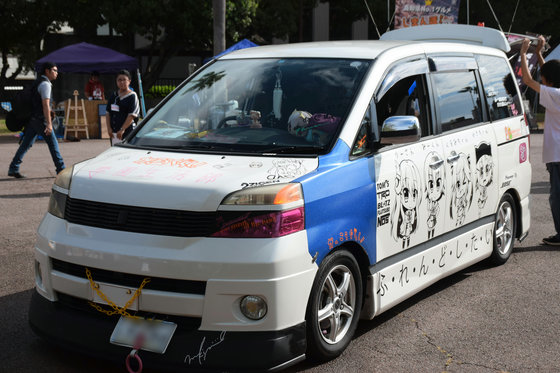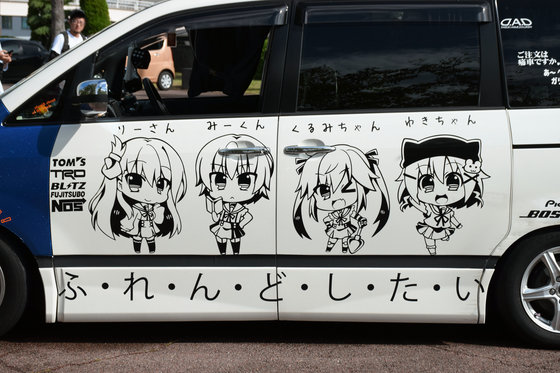 Attention to detail can be seen.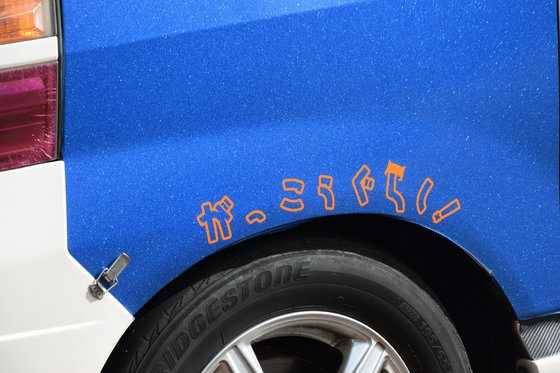 Yuki Kataoka, an evangelist of tacos who appears in "Saki - Saki".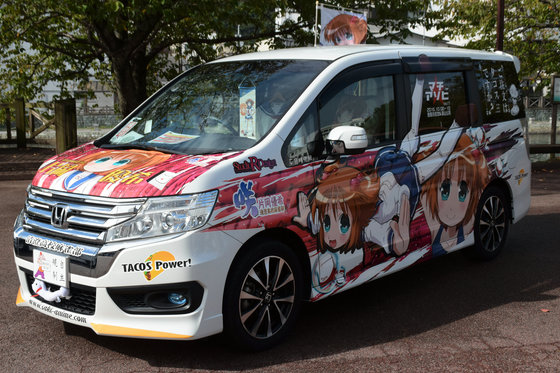 Pacific tacos in the side door.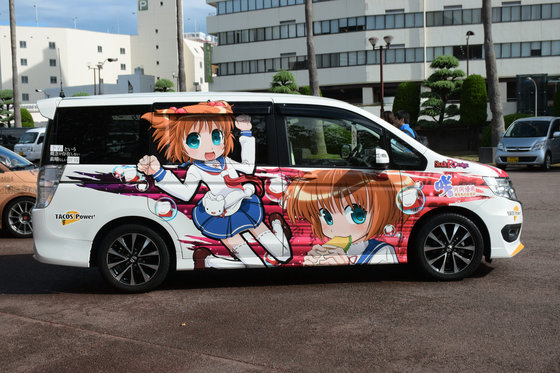 Number is "self-regulation" and "I can not show!"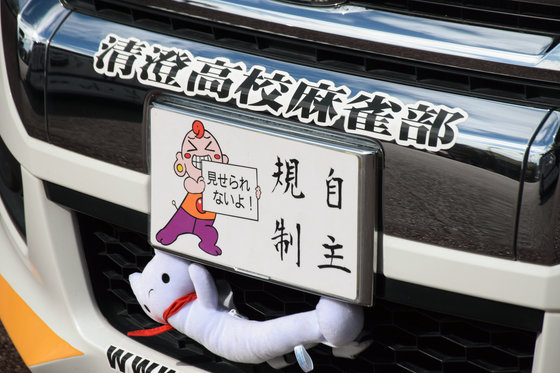 Gusset ★ familiar with Asobi "DandelionA collaboration pain car also appeared.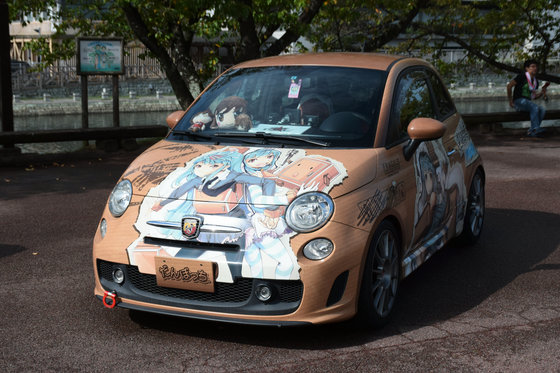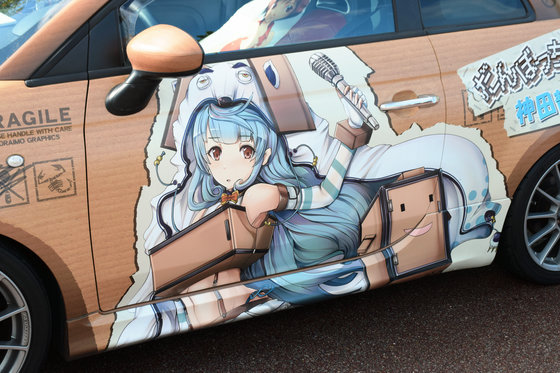 "Love is Sakura Sakuraki" Tsukishima Yuro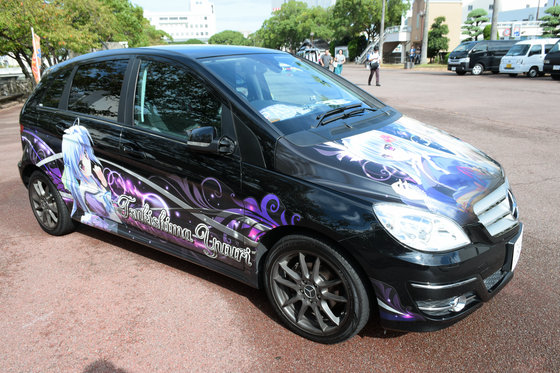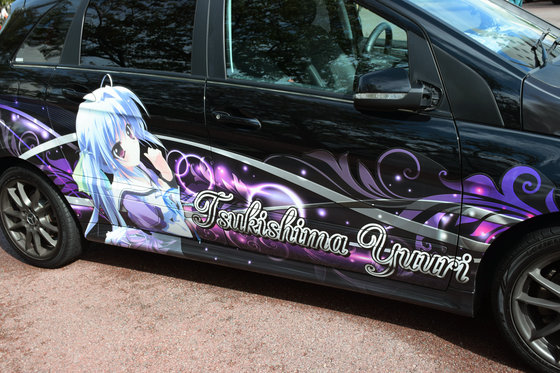 Rumia of the "Touhou Project"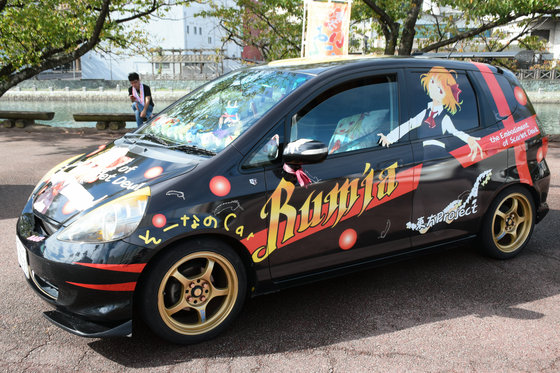 Ru'me's habit of "Soun"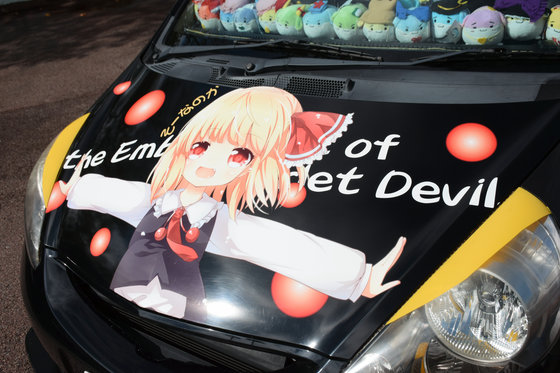 There are lots of figures in the car.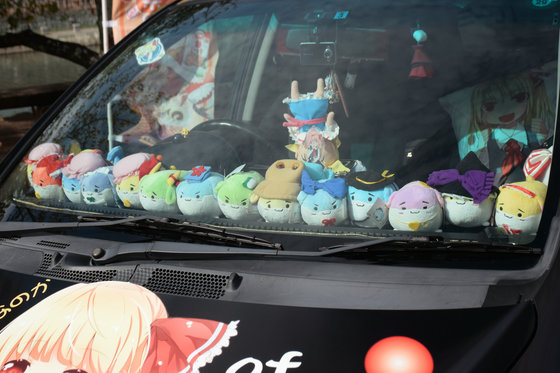 Kimono of "Fleet Gokushon"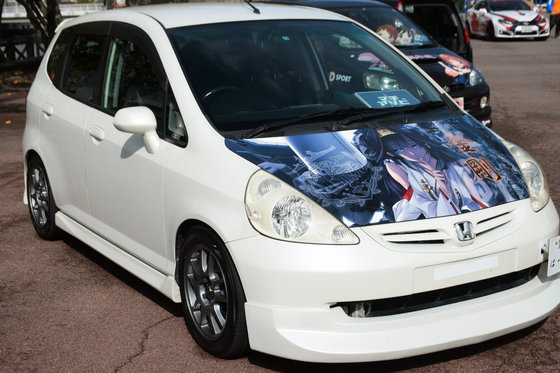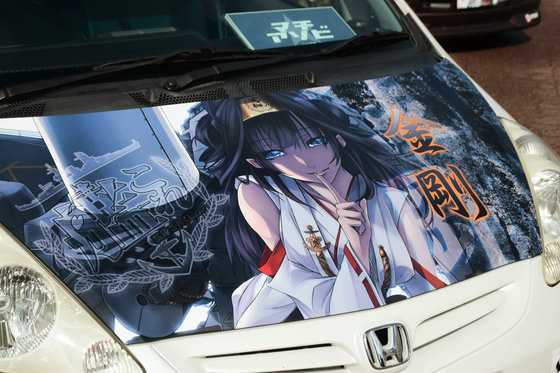 Again "Girls & Panzer" pain car appeared.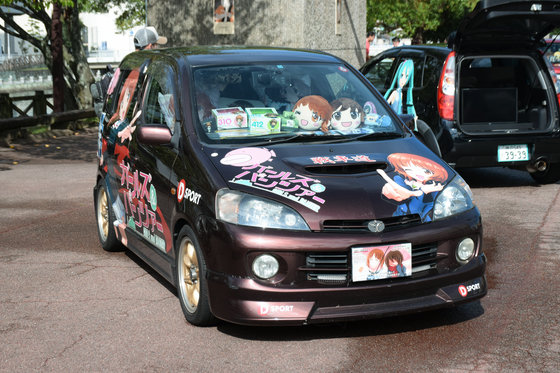 The inside of the car is filled with related goods ... ...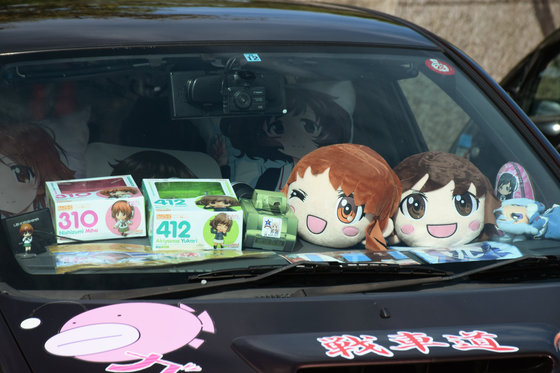 Nishizumi sisters are in the number part.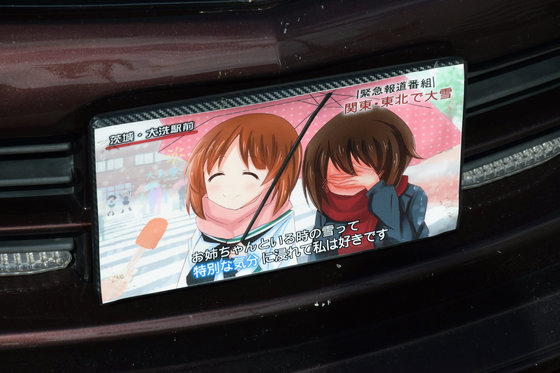 On the side there are Yankari Akiyama's team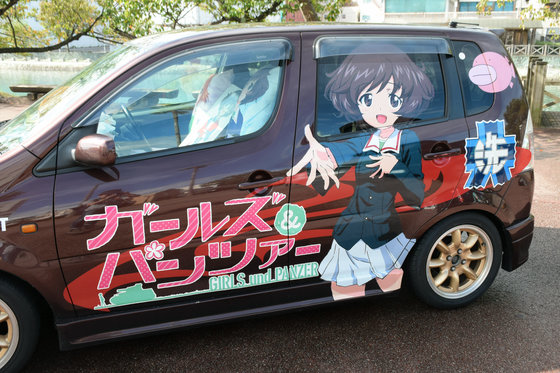 "I ♡ OARAI"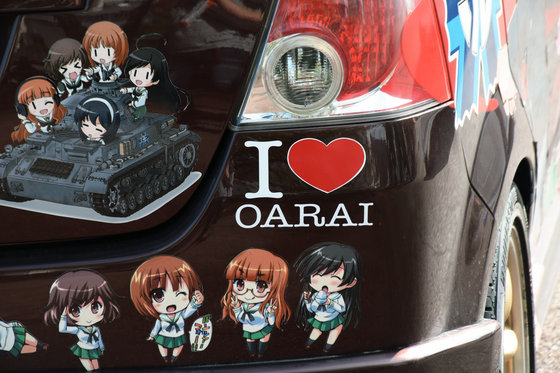 "Hatsune Miku - Project DIVA - X"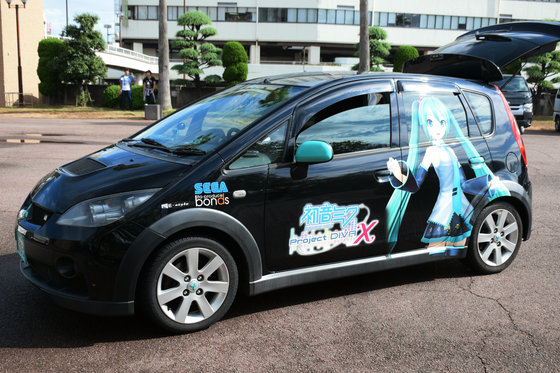 This is also a hurricane for Hatsune Miku.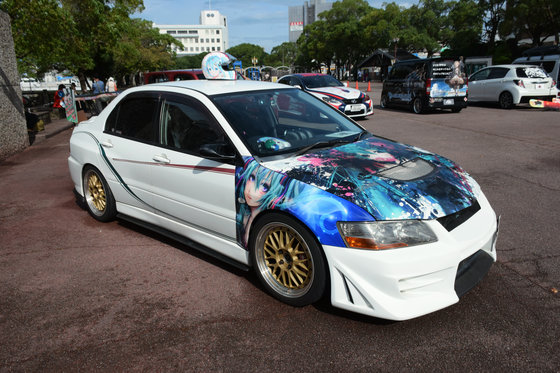 Helmets decorated with Hatsune Miku on the roof.



Hatsune Miku is artistic on the hood.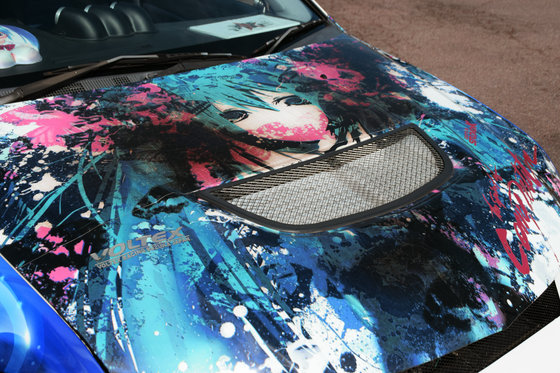 This red car is here ...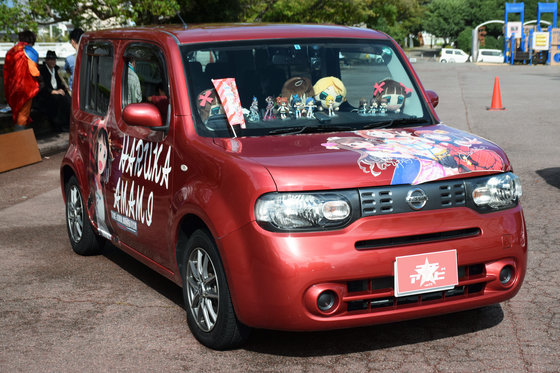 Idolmaster Cinderella Girls Shimamura Uzuki, Idol Master Haruka Amami, Imasu Million Live to the bonnet! Kasuga future.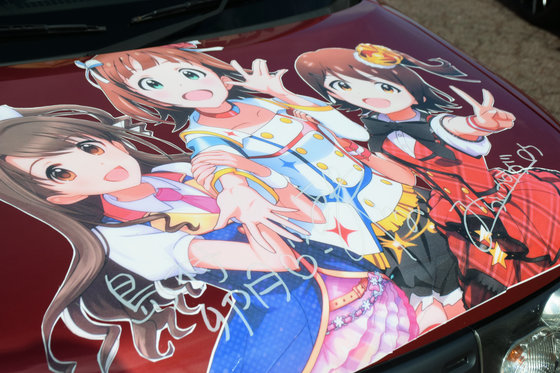 Among the side doors are Idolmaster 's Amaka Haruka.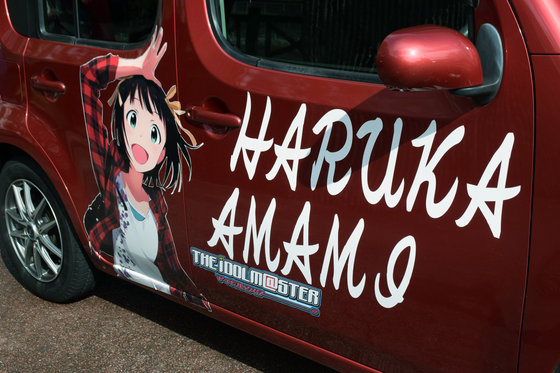 In the car are characters of the idol master series slurry.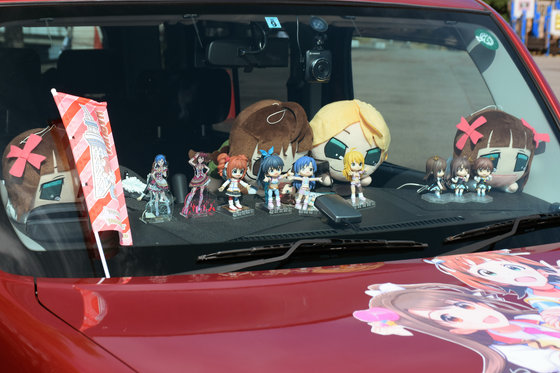 There is no character of animation, but a pain that does not seem to be a pain car that treated "Kira Rakiru" effect.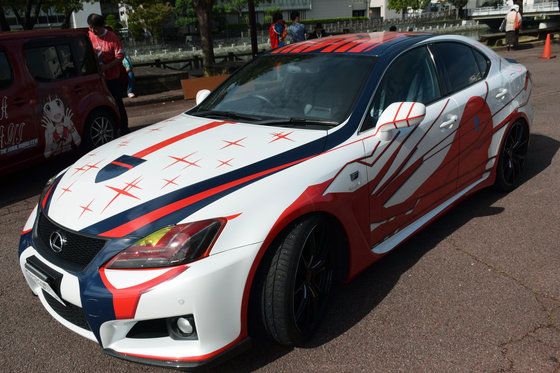 A familiar "Grand Blue Fantasy" pain car with "grabbing?"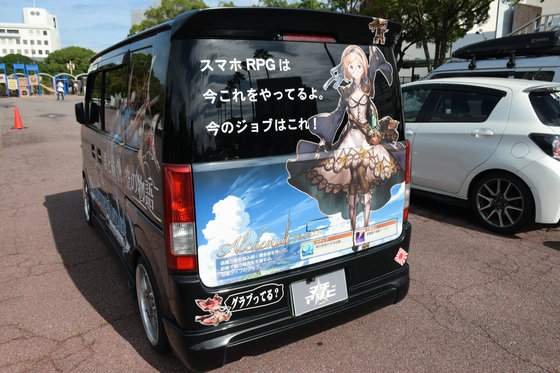 side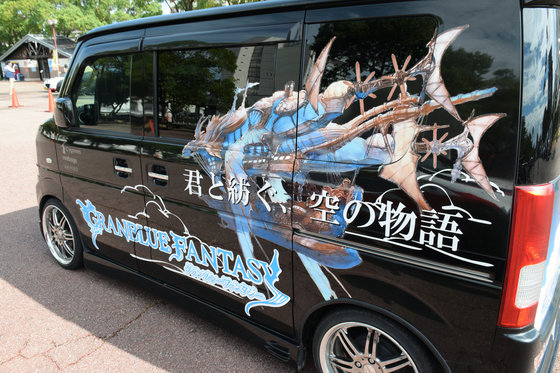 front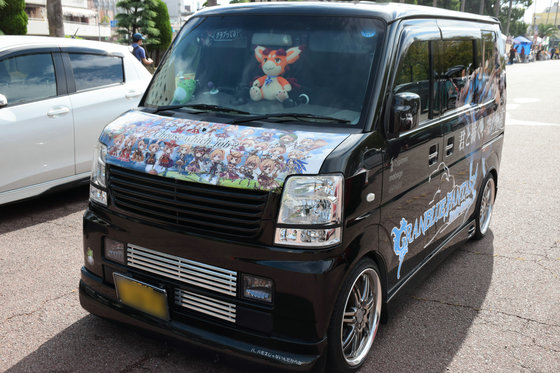 "Choose which job?"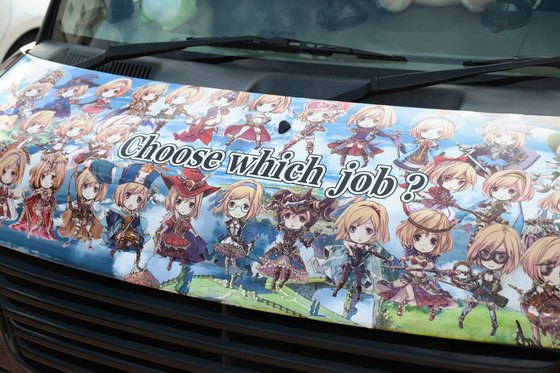 It was decorated only in the rear window ......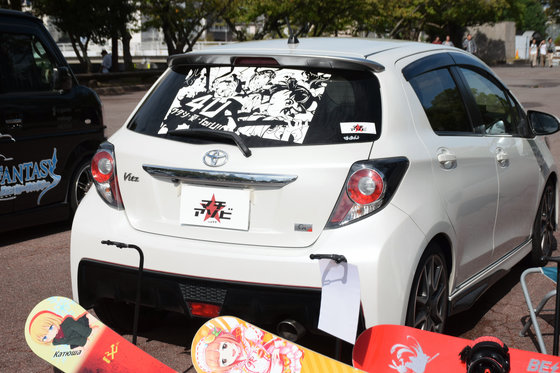 The jacket of "Watashi · Ai · for U!" Of "Tokyo 7th Sisters" becomes a painful car.



In Tokushima city you can see cars that collaborated with animation even outside Bibahama Beach Park. The taxi of Tokushima Daiichi Traffic running through the city is partlyWrapping taxiIt is becoming. "Fate / Grand Order" "Prince of Stride Alternative" "Oenro" "Super Sonoko" "Touken Ranbu - Hanamaru -" "Tales of Zestilia the Cross" "Tales of Berceria" "Wake Up, Girls! "" Brave Witches "9 wrapping taxis are running through the city ... ...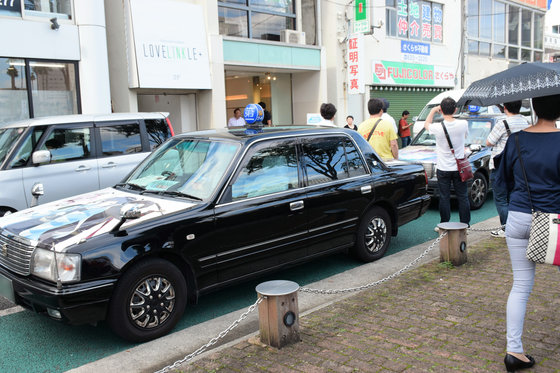 Discovering a wrapping taxi for "Takenori Ranbu - Hanamaru -".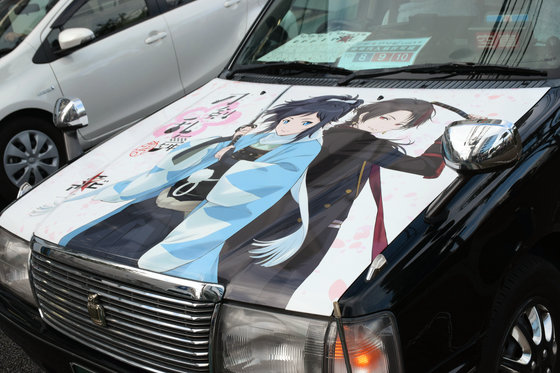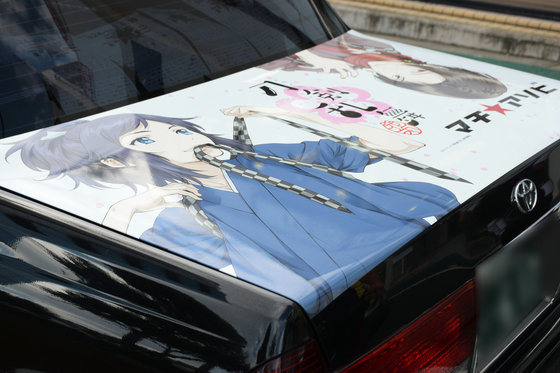 This is "Tales of Zestilia the Cross" ... ...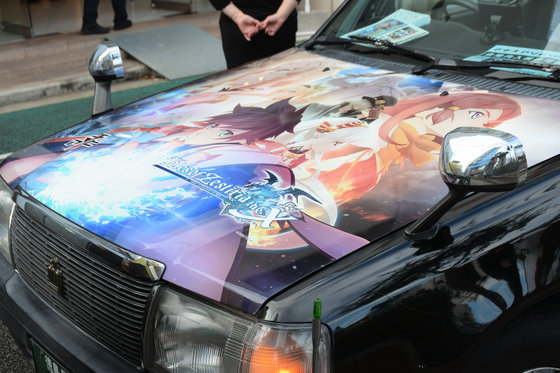 It was a wrapping taxi of "Tales of Berceria".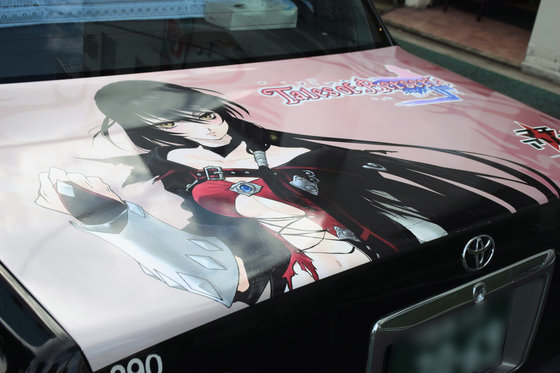 There are many other kinds of wrapping taxis, so please search by all means when you come to Machi ★ Asobi.