Google genuine new smart phone "Google Pixel" appears, with conversational artificial intelligence "Google Assistant"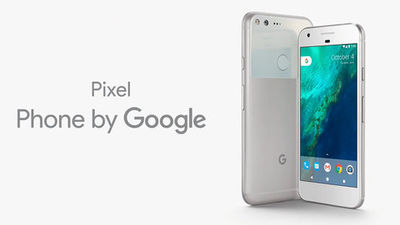 Events underway by Google "Made by GoogleGoogle genuine smart phones "Google Pixel" and "Google Pixel XL" were announced. Both models have a conversational AI "Google Assistant" packed with AI technology that Google has been studying for many years.

#madebygoogle - YouTube


Mr. Rick Ostro appeared on behalf of Mr. Sundar Pichay.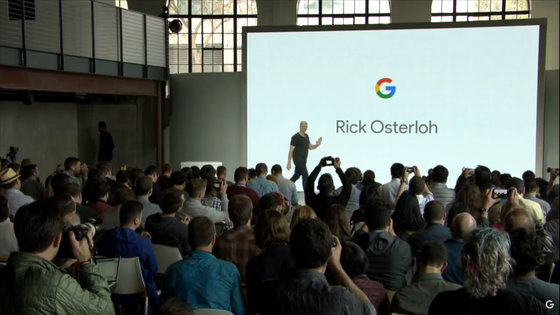 From the story of Google Assistant to the new smartphone.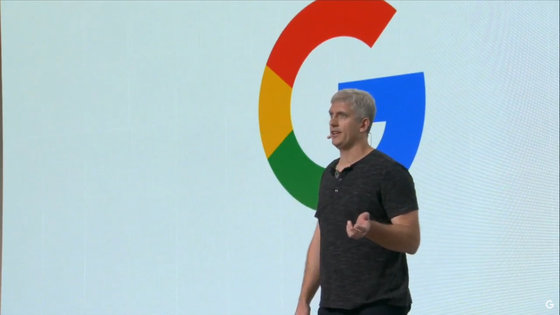 Google's genuine smartphone "Pixel" was announced here.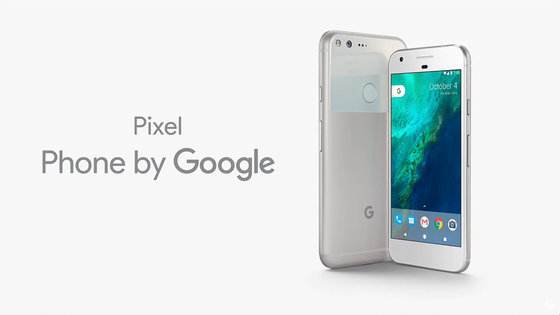 "G" logo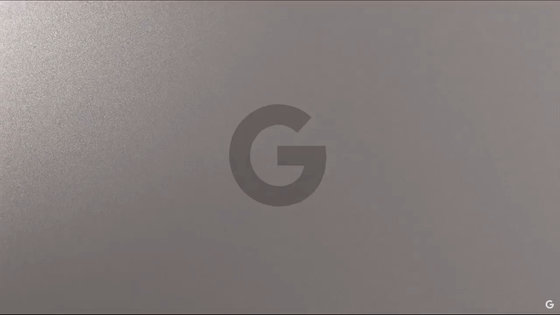 New home screen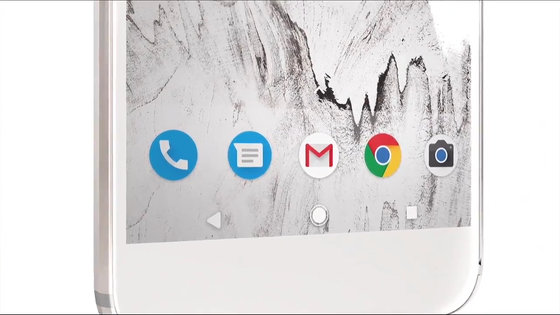 "G" button at the upper left of the home screen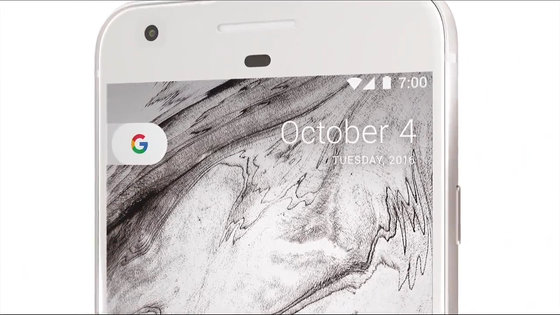 Fingerprint authentication sensor mounted on the back



back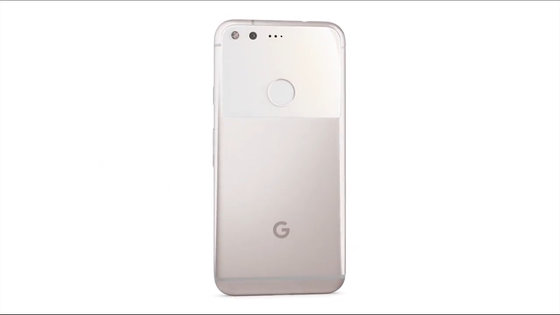 Upper part of display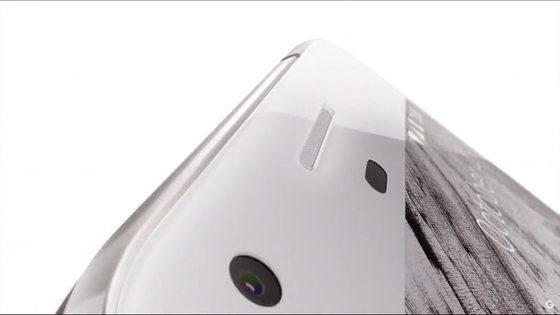 Overall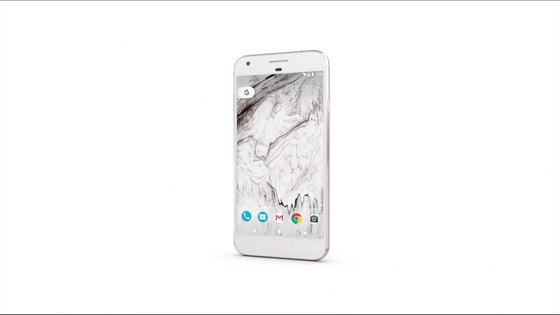 Pixel is equipped with conversational artificial intelligent "Google Assistant" for the first time, and it has Google Duo · VR function of Google Photos · video conversation application which can save photos with high performance camera · capacity unlimited.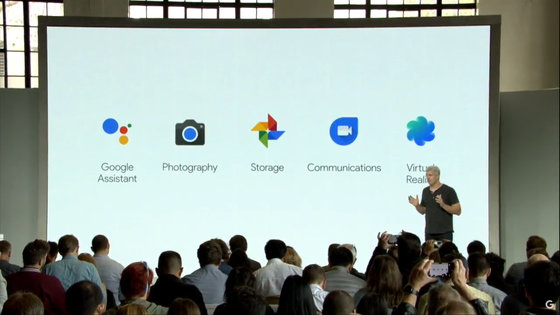 A new speaker arrives and demonstration of Google Assistant.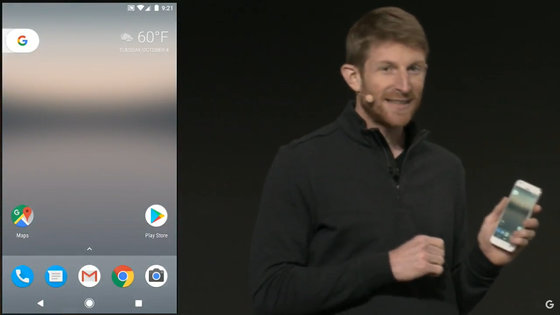 Google Assistant Launches from Home Button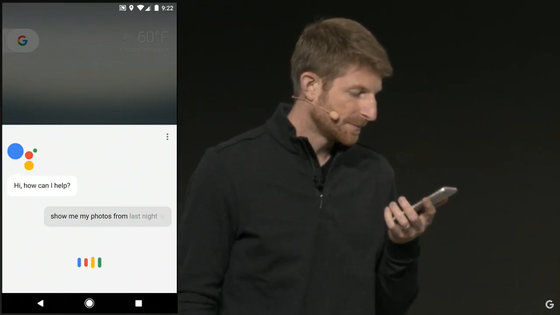 While talking with AI, you can see the pictures taken last October ... ...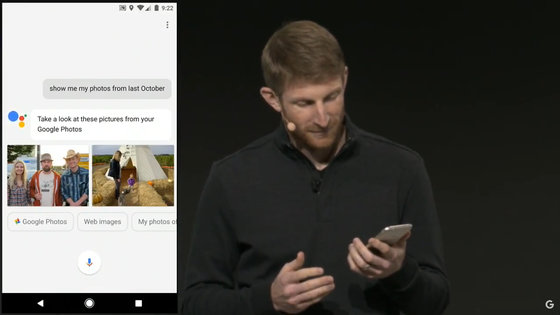 I asked my friend to help me. Since it has excellent speech recognition capability, it does not need to tap a smartphone.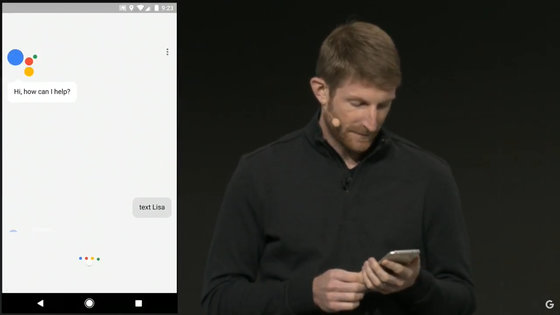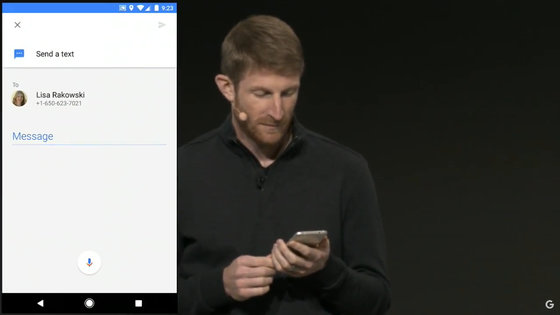 Other restaurant information around the movie theater ... ....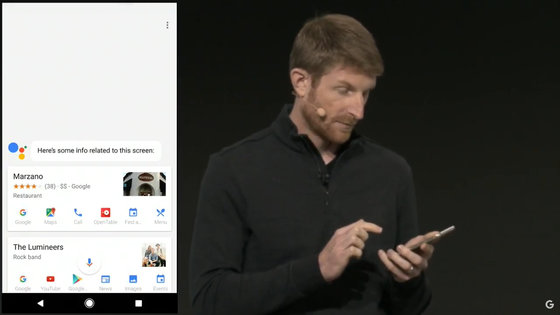 Google Assistant can also route search and other things.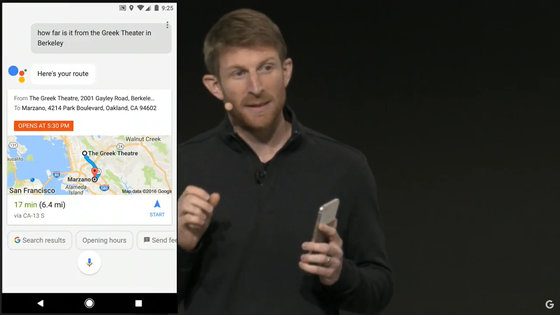 DxOMark MobileThe score is ......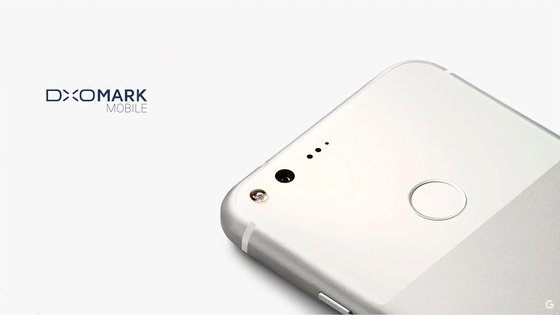 Amazing "89"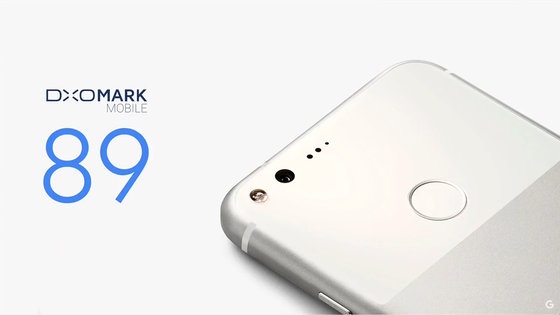 Higher score than iPhone 7 than Nexus 6P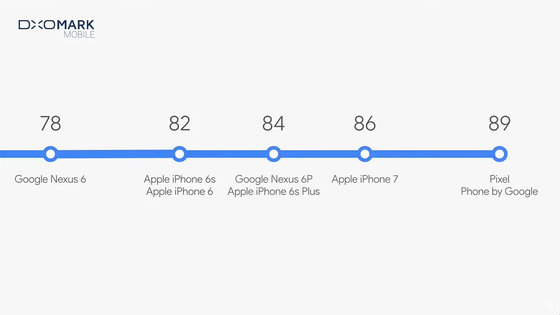 Main camera



Pictures taken with Pixel's HDR +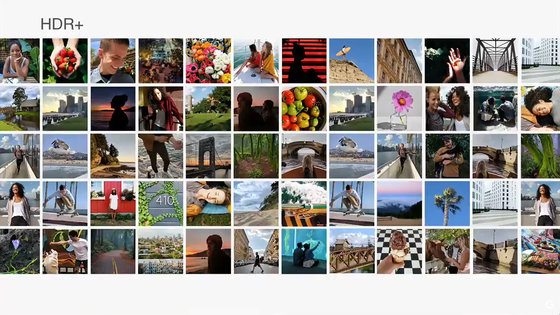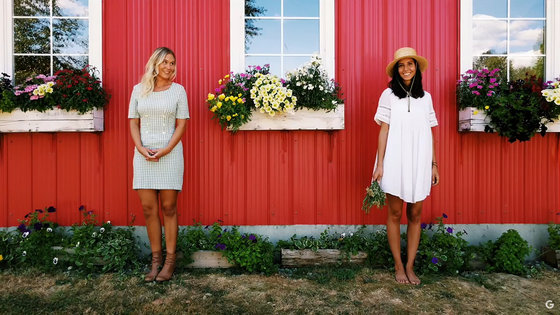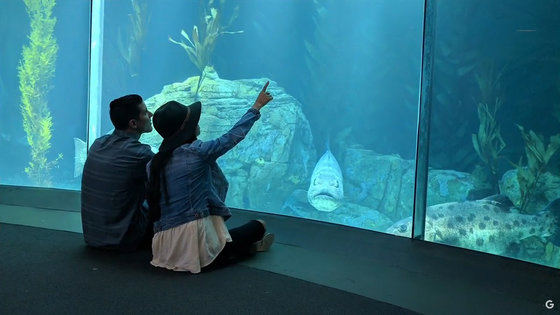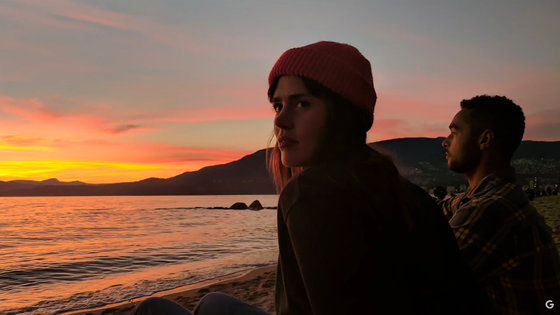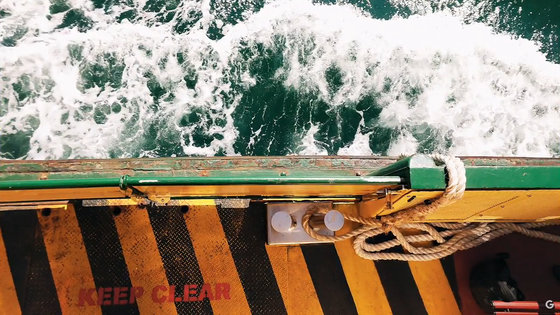 Shake Reduction Function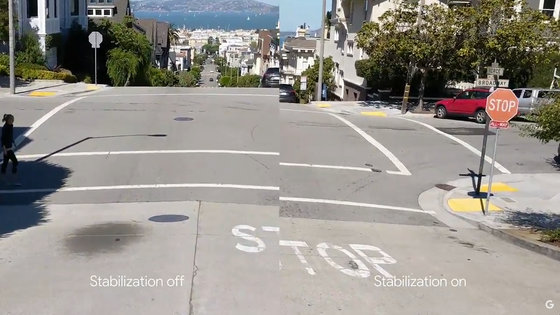 All you can save photos and movies for free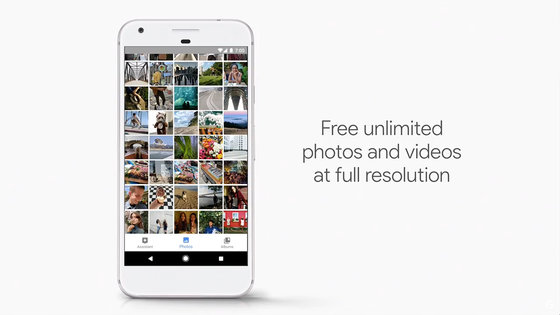 Mr. Sabrina Ellis on the platform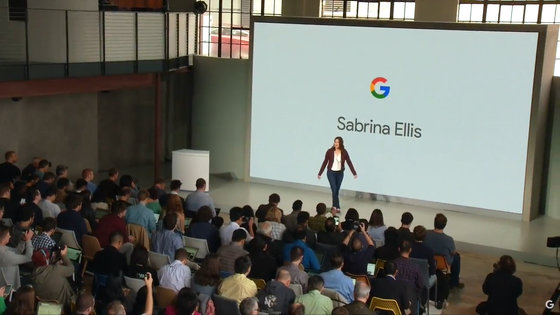 Video call application "Google Duo" that can be used on Android or iOS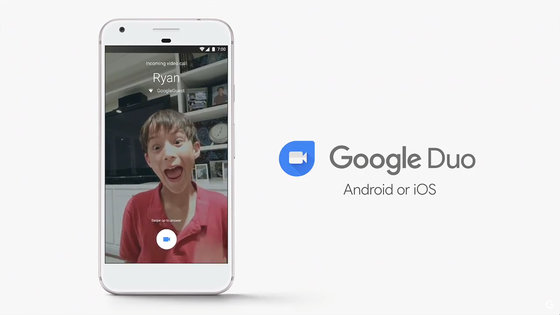 Fast charge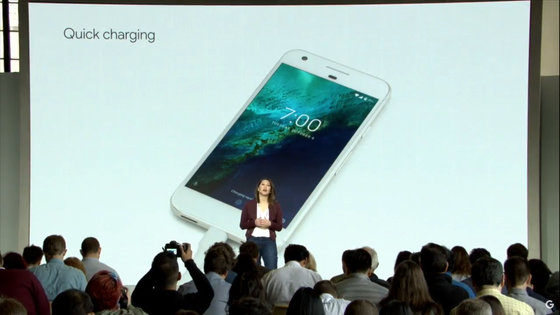 Driven for 7 hours with 15 minutes charge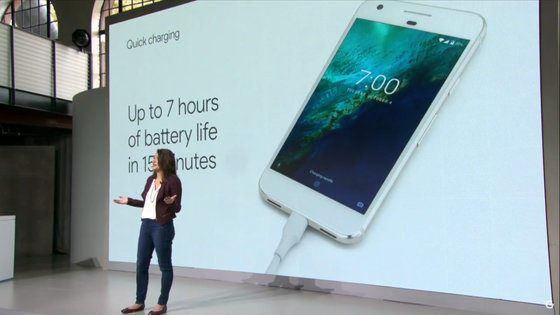 OS update automatically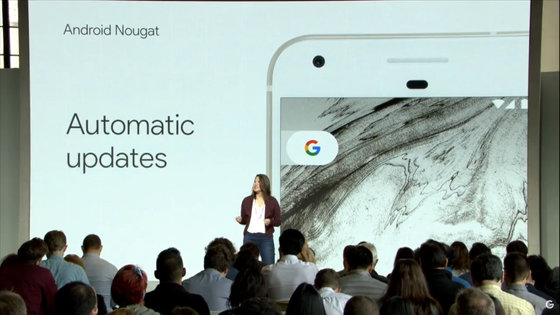 24 hours 365 days Customer care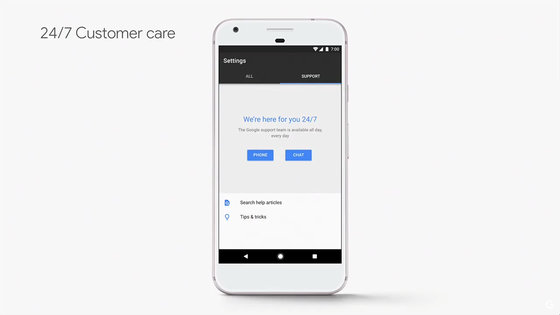 Transfer from the iPhone is also fun.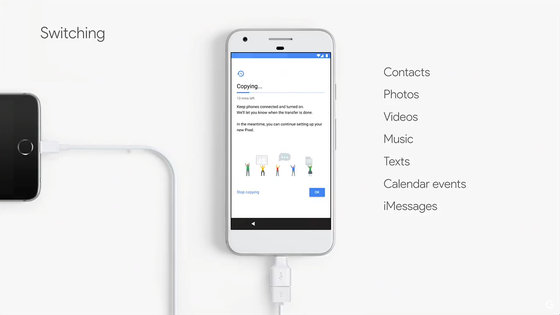 Special case has many things with unique design.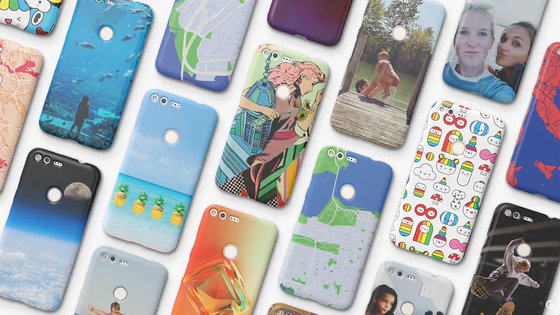 Google Pixel appeared in two sizes, 5.5 inches and 5 inches. The new features of Google Pixel released up to this point are included in both sizes.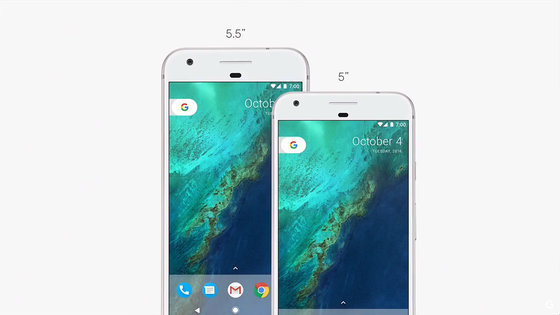 Google Pixel adopts aluminum unibody and carries AMOLED display. The CPU is Snapdragon 821, memory is 4 GB, storage is 32/128 GB. The main camera is 12.3 million pixels and F / 2.0 lens. Corresponds to USB Type-C. Fingerprint authentication installed. Battery is 2770 mAh for 5 inch and 3450 mAh for 5.5 inch.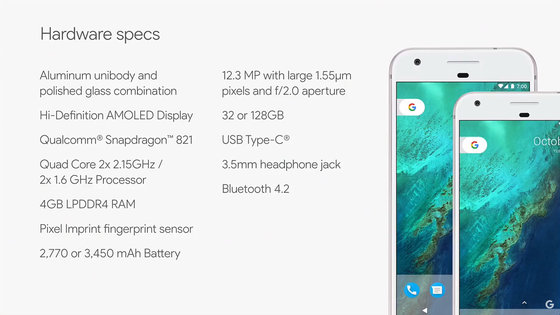 The main body color is three kinds of quart black · Reary Blue · Berry Silver.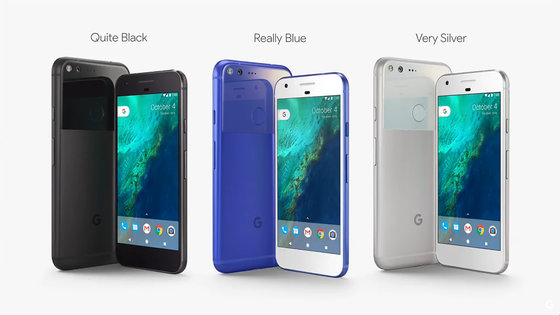 Movie summarizing the features and specs of Google's new smartphone "Google Pixel" are as follows.

Introducing Pixel, Phone by Google - YouTube


The carrier that handles Google Pixel is kore. Japan carriers are not included.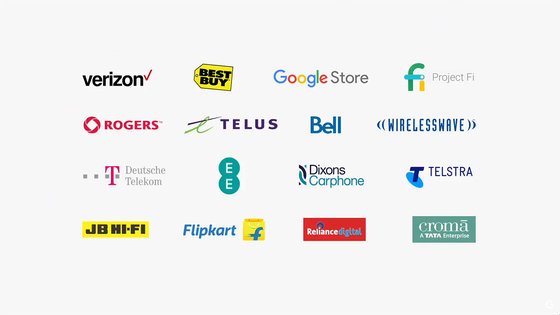 The price starts at $ 649 (about 67,000 yen).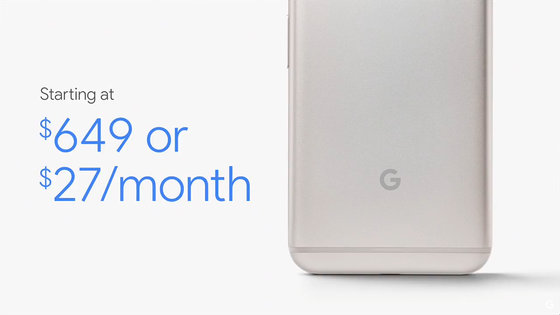 Reservations are accepted from today in the US, Australia, Canada, Germany and the UK. In India reservation reception is scheduled to begin from October 13.



◆ 2016/10/05 14:00 Addendum
A Japanese page of Google Pixel is open, and detailed specifications and features are introduced.

Pixel - First time Google genuine smartphone - Google store
https://store.google.com/product/pixel_phone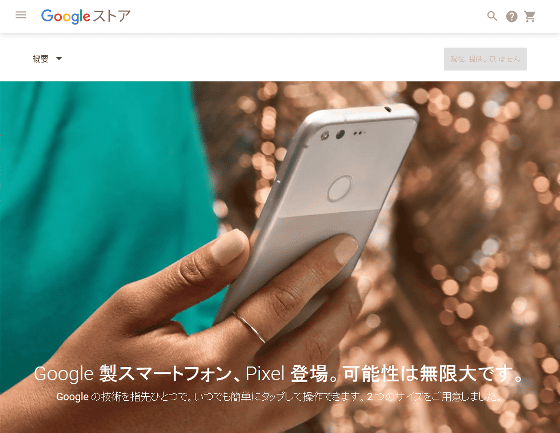 · Continued
Google announces "Daydream View" VR headset for smartphone, VR content of new Harry Potato also available - GIGAZINE