What is Google's genuine smartphone "Google Pixel", the movie you actually tried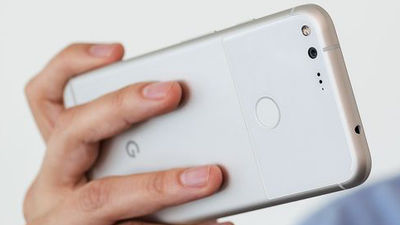 Google's new product announcement event "Made By Google"That appeared in"Pixel"Is a smartphone that first loaded a conversational artificial intelligent" Google Assistant ". A movie that I tried to manipulate that Pixel at once was released by CNET.

You can check the operation of 5 inch Pixel from the following movie.

Google Pixel first hands-on - YouTube


It seems that the color has changed due to light hit, but it is Pixel's Very Silver that is operating.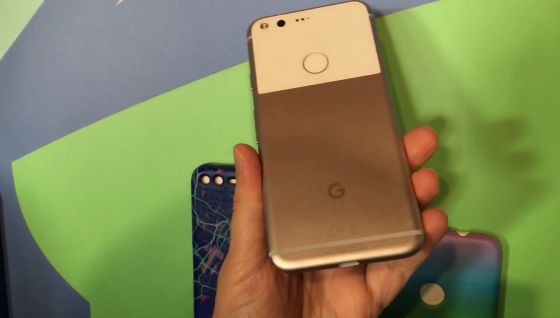 Gorilla Glass 4 is adopted at the back on the back. The lower part is made of aluminum. The 12.3 megapixel rear camera does not protrude, the back surface is flat.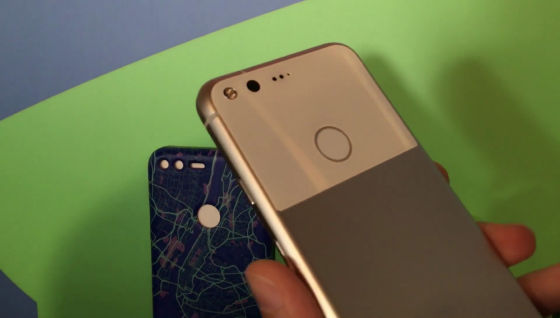 On the right side is equipped with power button and volume control button.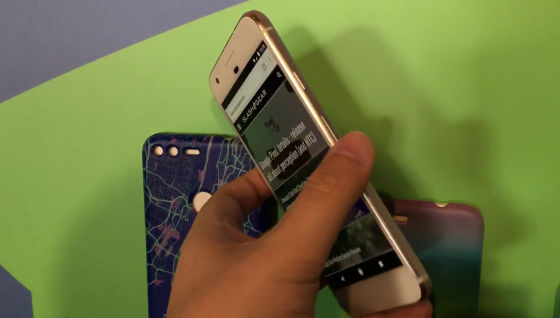 There is a SIM card slot on the left side.



5 inch display. The OS installed is Android 7.1 Nougat.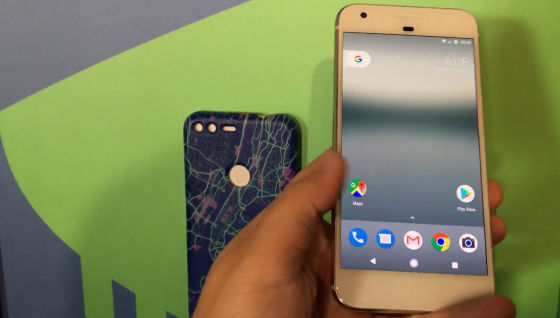 Press and hold the Home button ......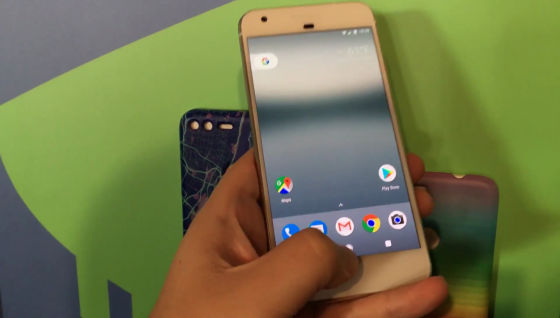 The Google Assistant opens. Try asking "What's the weather today?" ...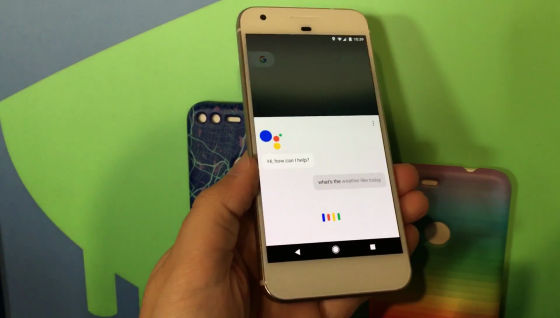 Google Assistant responds "Good" and displays the local weather forecast. Below that, two questions are asked: "How about this weekend?" "How about tomorrow?" The Google Assistant is not going through a conversation by voice, but chatting by choosing a question that is displayed according to the situation.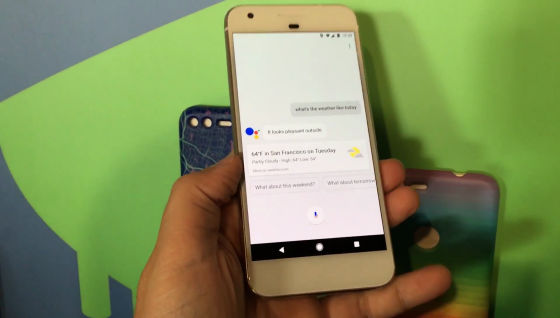 Tapping "How about this weekend?" Taught me the weather on Friday, Saturday and Sunday.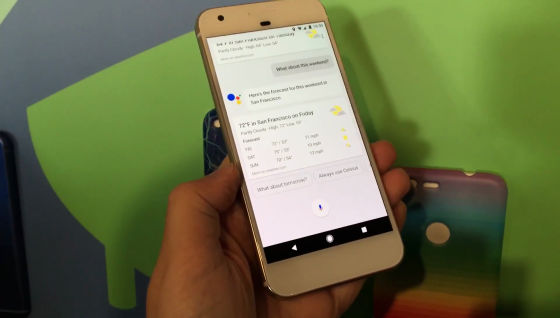 The 5-inch Pixel is not too light, too light, it's very easy to hold.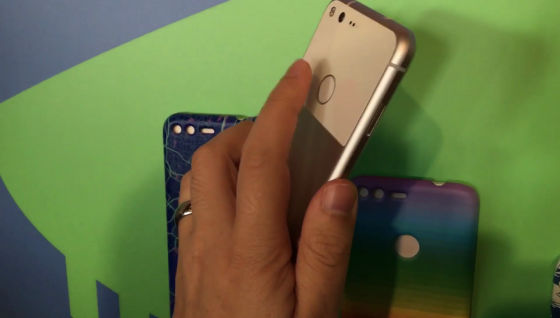 The best quality smartphone and Google says the camera is satisfactory and the focus is quite fast.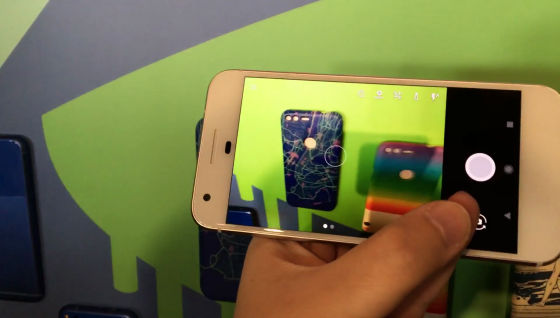 You can check the operation of 5.5 inch Pixel XL from the following movie.

Google Pixel XL first hands-on - YouTube


This is 5.5 inches Pixel XL. The basic function is the same as 5 inch Pixel. It is only 5.5 inches, the sense of size when it is held by hand is larger than 5 inches.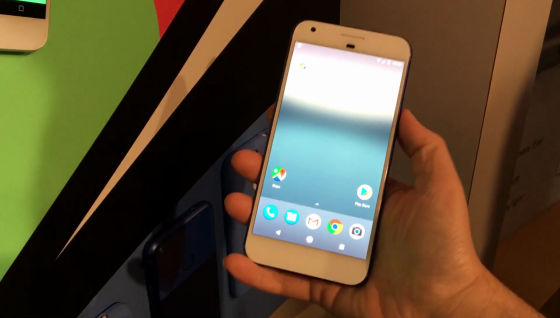 Really blue of the new color is shiny. The upper part uses Gorilla Glass 4 and the lower part uses aluminum material.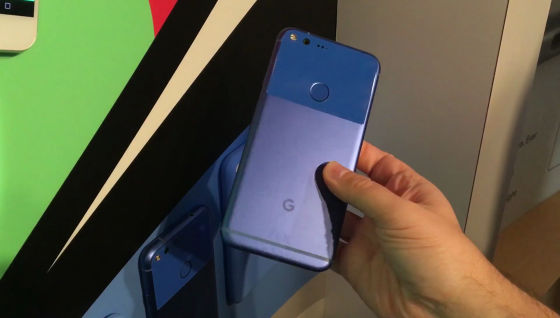 On the back is a fingerprint authentication sensor.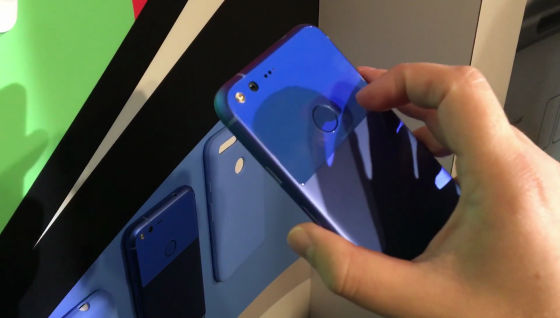 home screen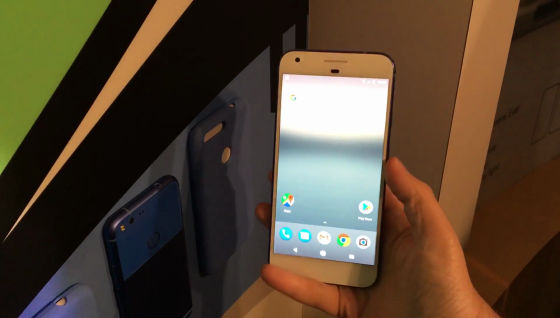 The Google Assistant starts with long press of the Home button.



Power button and volume button on the right side.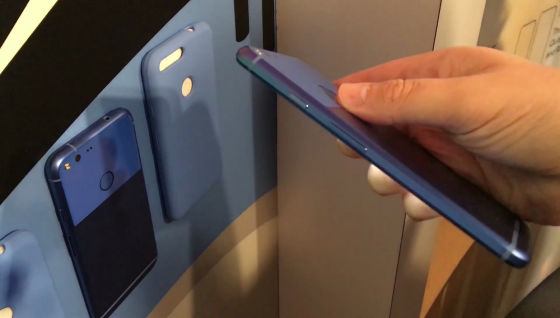 Speaker and USB Type-C port on the bottom.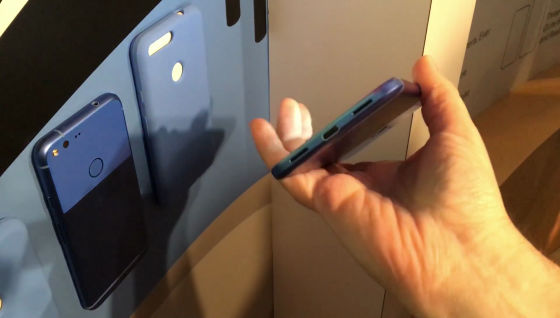 The Verge of IT media publishes Pixel's photo report.

Google's Pixel and Pixel XL phones are refined, not radical - The Verge
http://www.theverge.com/2016/10/4/13155852/google-phone-pixel-photos-video-hands-on

Pixel and Pixel XL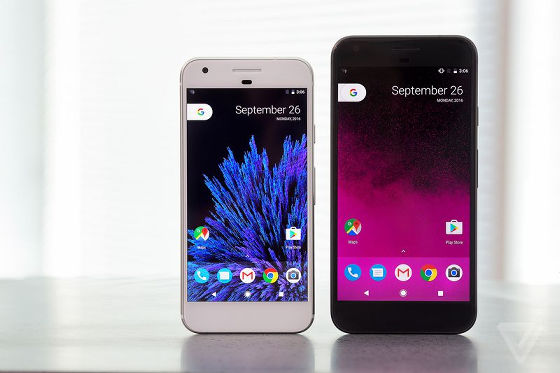 Earphone jack is carried in both terminals.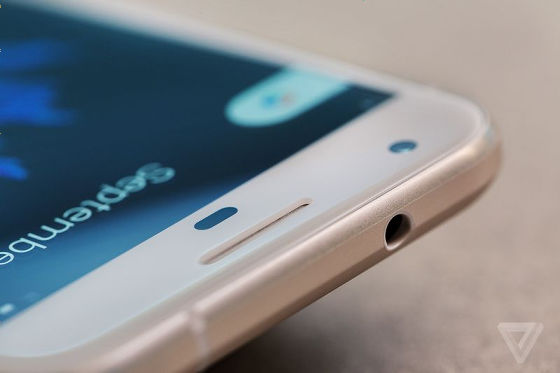 Up on the bottom.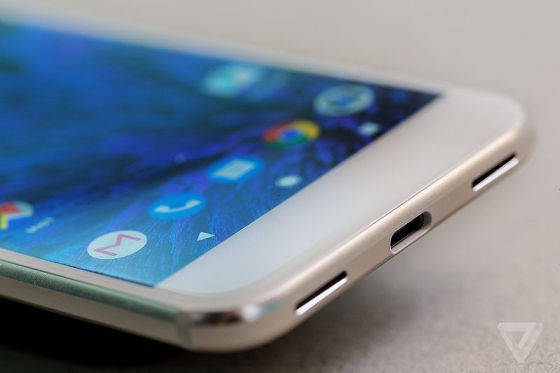 Looking at the back, you can see that the notification light is on the top of the camera.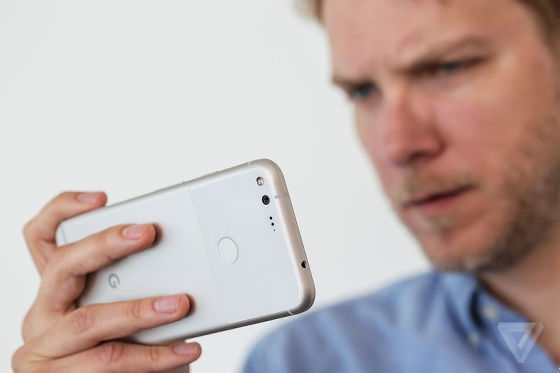 Not a Nexus series but a new lineup called Pixel, the Nexus logo has disappeared, and the letter "G" is printed on the back.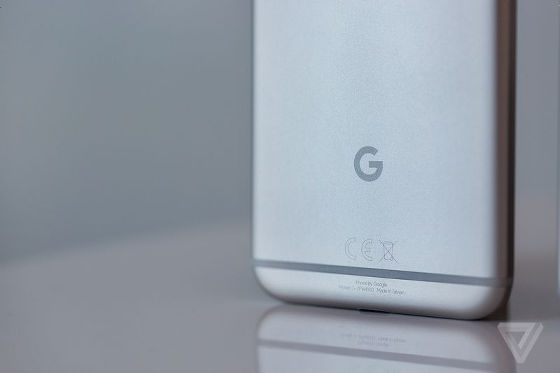 In addition, you can check the price, release date and specification details of Google Pixel from the following articles.

Google genuine new smartphone "Google Pixel" appears, with conversational artificial intelligent "Google Assistant" - GIGAZINE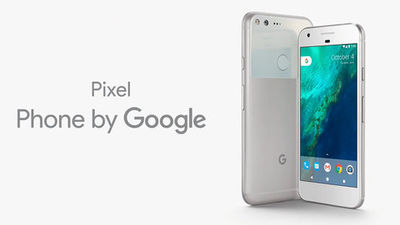 ◆ 2016/10/05 14:00 Addendum
A Japanese page of Google Pixel is open, and detailed specifications and features are introduced.

Pixel - First time Google genuine smartphone - Google store
https://store.google.com/product/pixel_phone