A new standard "IEEE 802.3bz" will be approved to explode speed up to 5 Gbps up to 5 times faster with existing LAN cables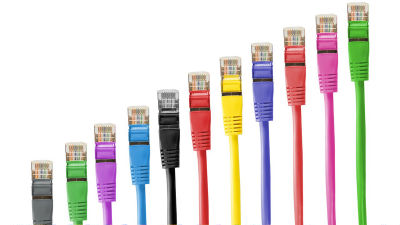 A global consortium of Ethernet "Ethernet Alliance(Ethernet Alliance) ", the next generation of wired LAN standard"IEEE 802.3 bzWe have completed the standardization of. With 802.3 bz, Internet communication at a maximum of 5 Gb / s becomes possible with the already popular wired LAN cable as it is.

802.3 bz
http://standards.ieee.org/findstds/standard/802.3bz-2016.html

Ethernet Alliance commends the completion of standardization of IEEE 802.3bz | Business Wire
http://www.businesswire.com/news/home/20160929005602/ja/

Here comes 5 Gbps networking over standard cables | Ars Technica UK
http://arstechnica.co.uk/gadgets/2016/09/5gbps-ethernet-standard-details-8023bz/

Up to now, the maximum communication speed of the wired LAN was 1 Gb / s according to 1000 BASE-T (IEEE 802.3ab), but compared with the rapid progress of mobile communication due to the appearance of IEEE 802.11ac, wired LAN It is the current situation that the superiority of the communication speed is being lost. Therefore, newly formulated was 802.3 bz, and this new standard enables operation at a communication speed of up to 5 Gb / s.

Where 802.3bz is excellent, high-speed communication is possible using Cat5e / Cat 6 cable which is already popular LAN cable. 802.3 bz enables super high-speed communication of up to 2.5 Gb / s with Cat 5 e cable and up to 5 Gb / s with Cat 6 cable, and it is said that communication speed can be maintained even over a distance exceeding 100 meters. In the situation where wired LAN cables of Cat 5e / Cat 6 are stretched for a total of 70 million kilometers in total worldwide already, 802.3 bz capable of ultrahigh speed communication without adding any special change to this infrastructure will spread rapidly It seems likely to be possible.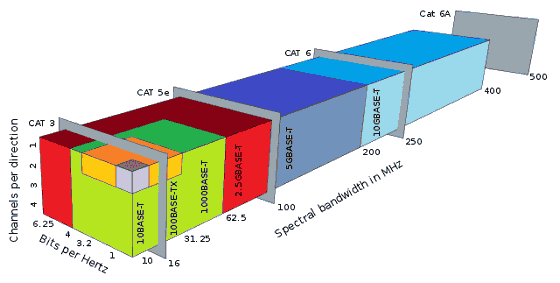 "With the introduction of IEEE 802.3bz, we can realize faster wireless connection promised by next generation wireless access," said Huawei's John Dumbrothia, Chairman of the Ethernet Alliance. I expect that further speedup of wireless communication can be realized.
in Note, Posted by darkhorse_log