Matsushita Electric will launch a comfortable and inexpensive high-speed communication service next year with Let'snote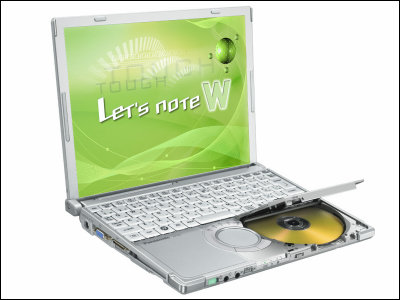 According to the Nihon Keizai Shimbun news report, Matsushita Electric Industrial Co., Ltd. and others are likely to embark on high-speed wireless communication services in the spring of 2009.

With this, Matsushita sells the mobile laptop computer "Let'snote" etc. It will be possible for ADSL class high speed communication to be possible even outdoors. Also, by supporting multiple communication methods, it seems that high-speed communication can be used comfortably in urban areas as well as in rural areas.

Details are as follows.
Next-generation high-speed radio, Matsushita · SECOM etc. entry line borrowing service

According to this article, Matsushita Electric Industrial Co. and others are said to start high-speed communication service from the spring of 2009.

This is scheduled to start service in 2009Two inexpensive next-generation high-speed wireless service using the 2.5 GHz band called "WiMAX" of KDDI and "Next Generation PHS" of WILLCOMBy using a communication function in a personal computer or the like, communication can be carried out at a maximum of 40 to 100 Mbps even outdoors, and even if it is moving at a speed of over 100 km / h, it can communicate.

Incidentally,According to Wikipedia"WiMAX" has the advantage that one base station can cover a wide area and it is easy to deploy even in rural areas, but according to the following link, "WiMAX" is a population such as urban areas due to interference between base stations In the next-generation PHS, the next-generation PHS has the function of preventing interference between base stations, while there is a disadvantage that many base stations can not be installed even in densely populated areas, resulting in a decrease in communication speed. Because it can be arranged as much as you want, there seems to be merit that communication speed does not drop even in densely populated areas.

Difference between "WILLCOM'S WiMAX" and Mobile WiMAX - @ IT

In other words, depending on the situation WiMAX and next-generation PHS lines can be used selectively, it seems to be able to realize a very comfortable high-speed communication environment. This is wonderful ....