It turns out that Apple is offering the log of iMessage to the police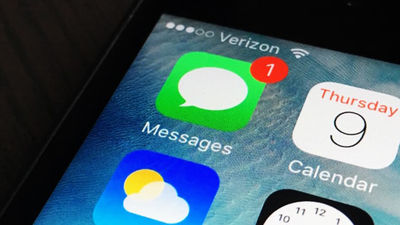 ByIphonedigital

Apple declined to unlock the iPhone used by the gun shooter's criminal even if it is requested by the FBI, even if it is a court order,We will not stop our efforts to protect the privacy of usersWe are sticking to the attitude that. Meanwhile, Apple found out that the log of the user's iMessage to the police by a court order from a document acquired independently by the leak site · The Intercept, and Apple has also issued a statement acknowledging this.

Apple Logs Your iMessage Contacts - and May Share Them With Police
https://theintercept.com/2016/09/28/apple-logs-your-imessage-contacts-and-may-share-them-with-police/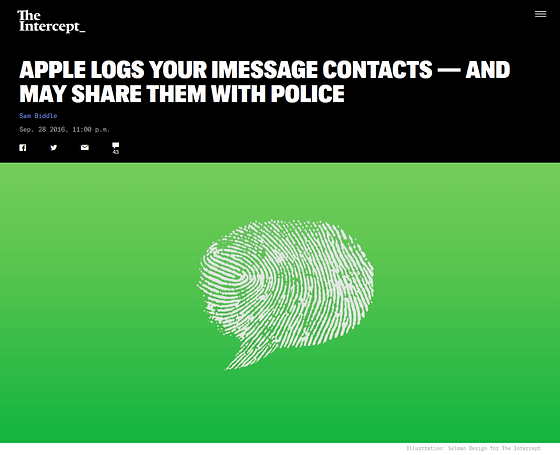 Apple's internal document obtained by The Intercept shows the contents of "what should Apple provide if a court order for an iMessage account is received?", And as a past case a court order The case that provided iMessage log based on it is posted. Thirty days of the log such as the date and time of sending / receiving the message, the IP address, the telephone number of the exchanged party seems to be provided to the investigation agency, but the content of the message is not included.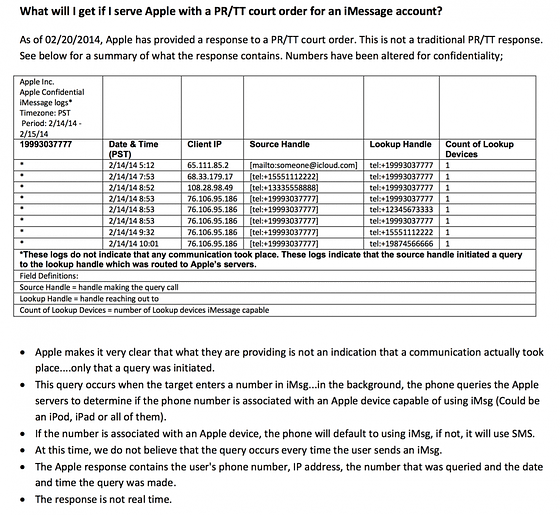 In 2013 Apple announced "Pledge on customer privacy"We do not save data on the customer's whereabouts" among them, but since it is possible to specify a certain degree of whereabouts from the IP address, the logs against the statement It is said that they are collecting.

Apple provided a statement to it, "If law enforcement agencies submit valid subpoenas or court orders, we will provide the requested information if Apple owns it, Since iMessage is encrypted between terminals, Apple does not have access to the content of the interaction, in some cases it can provide a server log generated from a specific application the customer accessed from the terminal, but it provides It does not include spoken data and information on where the actual exchanges took place in the logs. "