The history of the past ride of the hire service "Uber" that can be called on the smartphone is accused of employees being accessed and being unlimited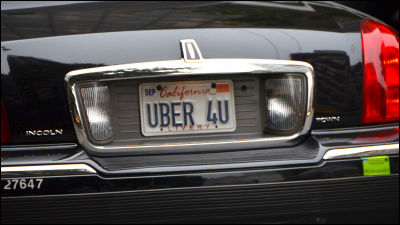 ByAdam Fagen

A service that can call a hire with a smartphone "Uber"ButFull landing in JapanHowever, in UK headquarters and the US, Uber's employees are pointed out that the Uber employees can easily browse where Uber's customers are running with Uber's hire and history of using Uber in the past I will.

"God View": Uber Investigates Its Top New York Executive For Privacy Violations
http://www.buzzfeed.com/johanabhuiyan/uber-is-investigating-its-top-new-york-executive-for-privacy

Uber's Data Privacy Policy | Uber Blog
http://blog.uber.com/privacypolicy

BuzzFeedReporter Joana Buiyen got to meet Mr. Moara at the meeting place when he visited Long Island City to interview Mr. Josh Moala, branch manager of Uber New York. Although it is also a polite welcome, Mr. Moara told Mr. Buyen that he was using the iPhone "I was tracking you." At this time, Mr. Buyen was using Uber to visit his destination.

Two months before this interview, Mr. Buyen said Uber's rival against Mr. Moala "Lyft"In the interaction, Mr. Moira said that he sent a log of Mr. Buyen's past Uber's boarding history by e-mail. Bouyen reveals that Mr. Moara has never asked for agreement to acquire log data.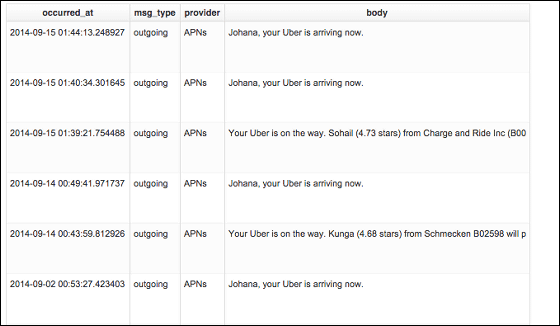 When Mr. Buyen investigated Uber 's customer information management system, he was able to hear detailed information about the situation at the time from the former employee who worked at Uber until the spring of 2014 subject to anonymity. According to it, the customer's boarding history and driver's position information are managed by a system called "God View", and all Uber employees were able to access God View. It is said that Uber's driver did not have access authority to God View.

If Uber's God View system is operating according to Mr. Buyen's survey, it is a problem from the viewpoint of privacy protection at "individual level" that Uber's past history of use is searched for Naturally, furthermore, if you are using Uber as a business tool, you can compare it with the data of other customers, so that Uber can find information that should be kept secret by business, "privacy infringement at company level" The possibility of zero can not be said to be zero.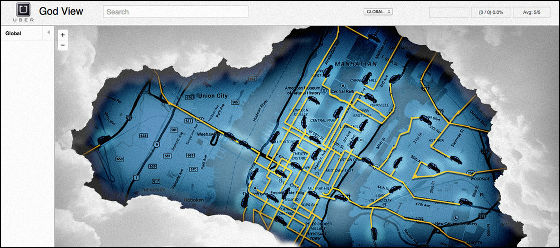 On November 18, 2014 two days before BuzzFeed published an article about this matter, Uber is concerned about handling customer personal informationPublish policy. "Uber employs a strict policy that prohibits access to passenger and driver historical information regardless of the class of employees.The only exception to this policy is the legitimate and legitimate business purpose There is time when there is ". However, since Uber himself judges "legitimate and legitimate business purpose" itself, concerns remain as to whether the scope of "exception" is reasonable or not.