Enjoying iced coffee with huge block ice as a vessel I tried drinking "Ice coffee of ice vessel" at Kitanozaka Shimura Coffee shop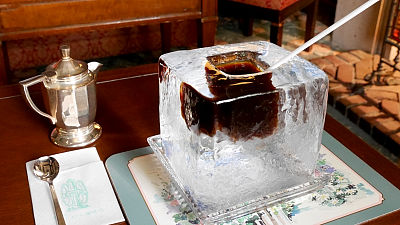 A cool looking "perfect for hot summer days"Ice coffee with ice tray"Kitanozaka Nishimura Coffee Shop" is offering for a limited time only. A huge block ice is carved one by one by the shop staffIt is in a container shapeI actually drank iced coffee with tremendous impact on its appearance at the shop.

Kobe Nishimura Coffee Shop
http://www.kobe-nishimura.jp/kitano/index.html

Arrived at Kitanozaka shop in Kobe Nishimura Coffee shop. The brick building is covered in green, it is the atmosphere that is going to be the stage of the movie.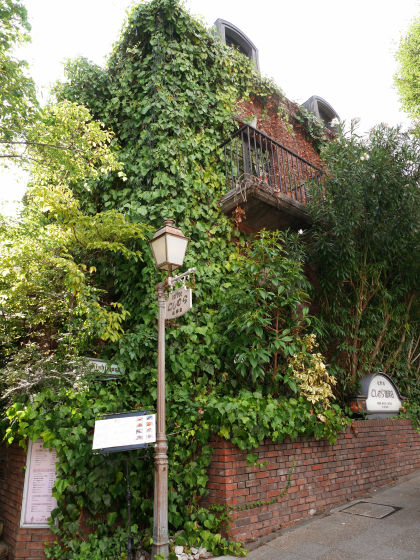 Go through the entrance as if green comes close ... ...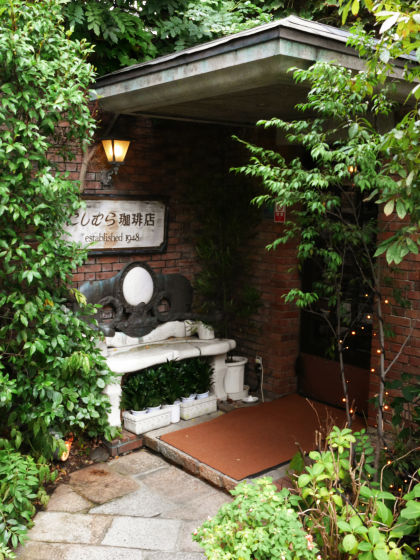 To the inside of the shop. Although it was daytime on weekdays, there were more people inside the shop. It was introduced to the sofa seat at the back.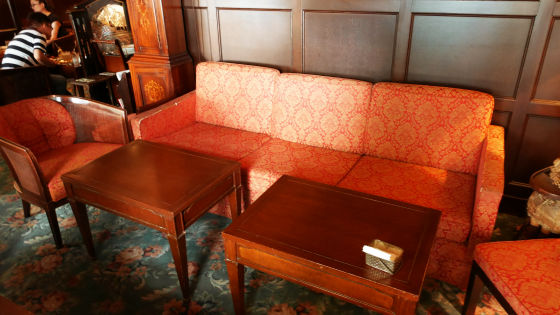 When you get on your seat, a mat is placed in front of each person and a wooden thick menu is handed over. The atmosphere in the shop is nice, the menu and nice, there is luxury overall, it feels like a hotel lounge.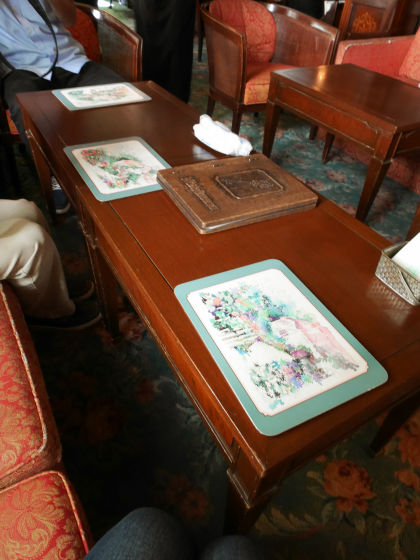 When I looked at the menu, I was worried items such as coffee on which flames rise, but this time I ordered "ice cup ice coffee" only for July to August. When you tell the store person the order, "Are you going to put in sugar?" Is asked. It seems that sugar is contained in iced coffee at Nishimura Coffee shop beforehand so if you want to drink without sugar, let's tell the clerk at the time of ordering.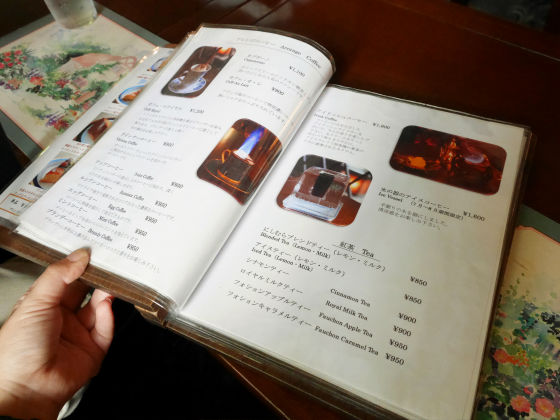 Depending on the situation of the shop, "ice cup ice coffee" will take about 20 to 30 minutes to provide. When visiting Ice coffee arrived in about 20 minutes. A straw and a long spoon are placed next to the ice tray.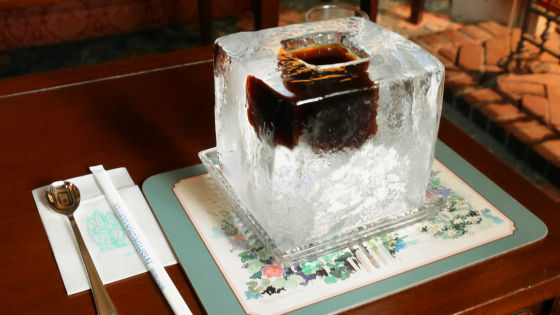 Compared to iPhone SE, the size of the ice container is about this. A hole is carved to a depth of about half of the entire ice, and iced coffee is poured there.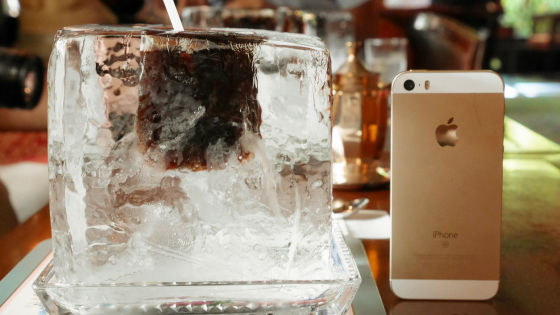 Looking from directly above it is like this.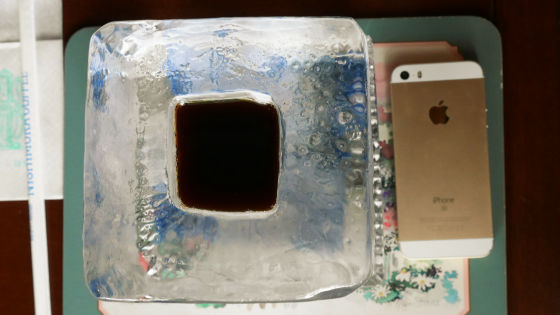 When taking out coffee immediately after taking it out from the freezer, cracks may be caused by the temperature difference, so coffee will be poured from room temperature for about 10 minutes. Therefore, the surface of the ice is also slightly melting out.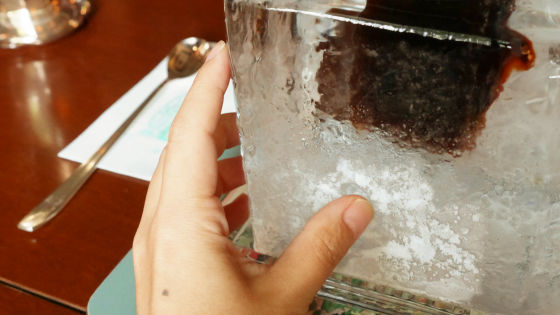 As soon as you drink, the coffee will not go as far as "kinkin", cool and easy to drink. Sugar is moderately contained, and when you drink on hot weather the bitterweight and sweetness of coffee will heal your body.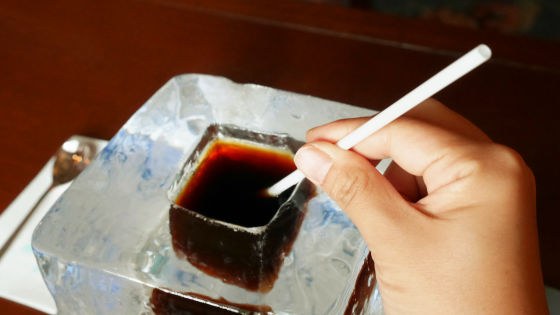 Pour more milk ... ...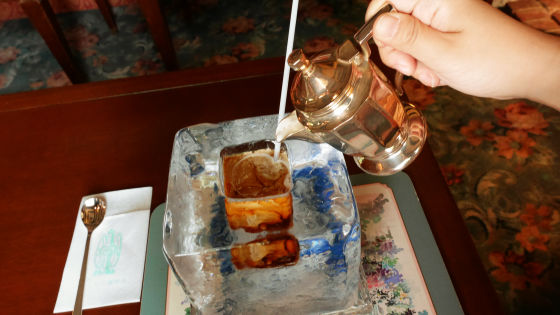 You can see that the bottom part is not mixed with milk. This is because the coffee in the part touching the ice has settled.



While enjoying the cool appearance, I was drinking thoroughly, but even after 20 minutes passed, it will not be visible and the ice will not melt out. Therefore, I enjoyed coffee time slowly without injuring.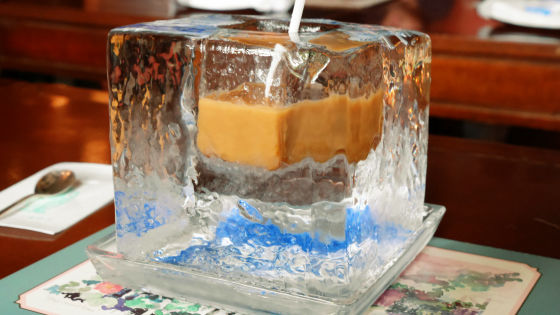 I saw that spoons were lined up with straws and thought "What is it?", But it turned out that this is because the coffee at the bottom part is shaped like a sherbet. At the end, I will enjoy coffee sherbet with dessert feeling.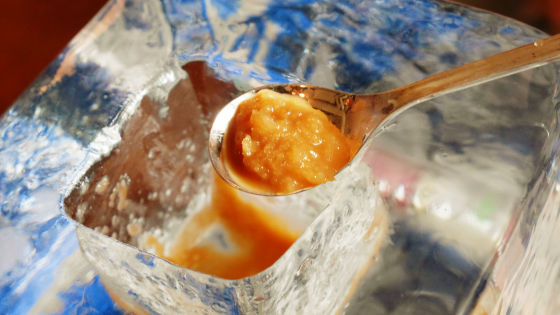 The ice tray was put in a transparent plastic tray, but after about 30 minutes from arrival, the tray was overflowing a bit of water and there was no worry that clothes would get wet with water.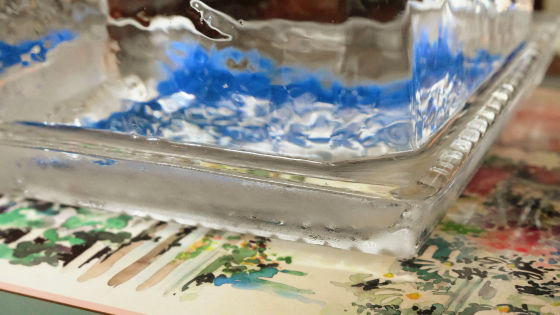 Although the Nishimura Coffee shop itself is a chain shop, Kitanozaka Nishimura Coffee shop opened as a Japanese first membership cafe in 1974, a shop with a different taste from the head office etc. Unlike other shops, pricing is also different, for example, "Nishimura original blended coffee" of the Sannomiya branch is 550 yen, but "Kitisono blended coffee" of Kitanozaka store is 850 yen. However, I was able to have a relaxing time with a very calm and elegant atmosphere, because there were things that were originally membership shops.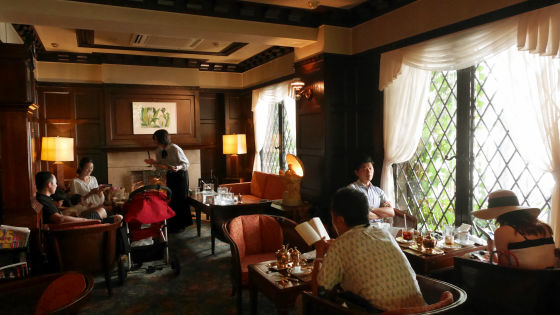 Fireplaces and ......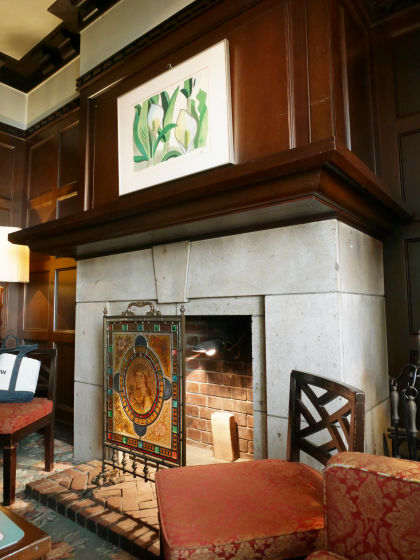 Antique furniture and so on line up.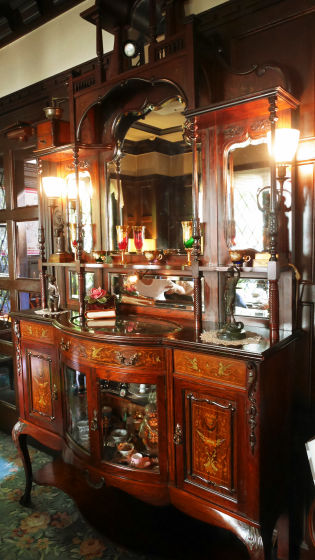 There was a place like a Higashiya outside the shop.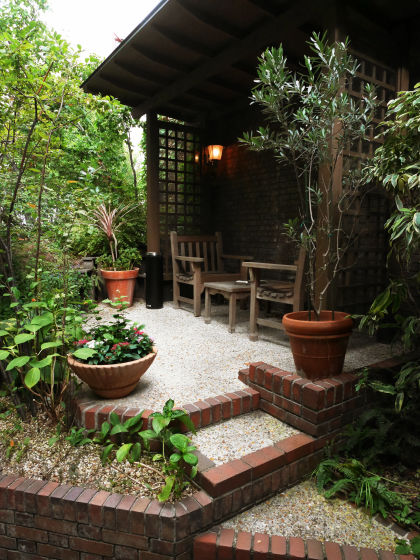 In addition, "Ice coffee of ice vessel" is 1600 yen including tax, it is offered until the end of August.