Café "yelo" which can eat shaved ice like a luxury sweet jumped over the frame of ice cake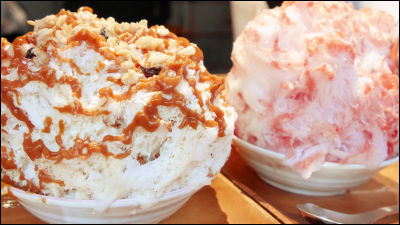 Although it is perfect for the hot summer and it can be said that it is a summer tradition, it can be seen in stalls such as festivals and festivals, but even if you think that you want to eat, it is not something you can find and eat immediately. The cafe bar opened in April 2014Yelo (Yellow)"Is a shaving ice specialty store open 24 hours a day, 7 days a week. The type of shop is not a stall vendor but a cafe bar, so we are offering a rich shaved ice that can not be seen easily so I actually went and eat.

Roppongi | yelo (yellow) | shaved ice cafe bar
http://yelo.jp/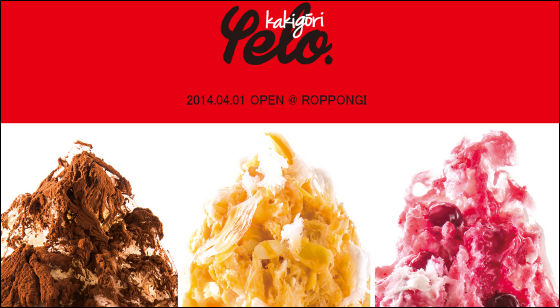 I arrived at yelo in Roppongi. The appearance is like a stylish cafe.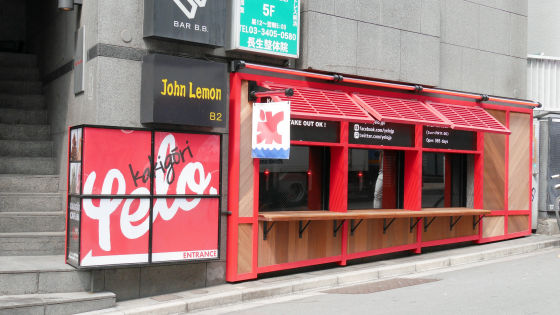 Yelo is a little strange font and is a landmark marked "ice" written.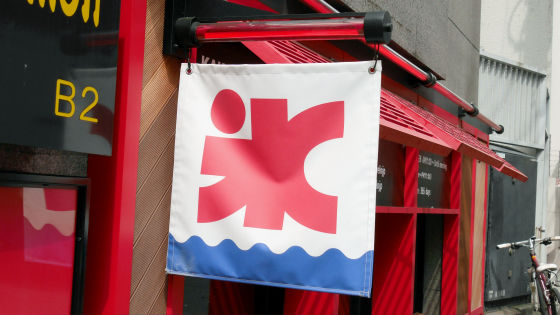 Go down the stairs and go to the entrance.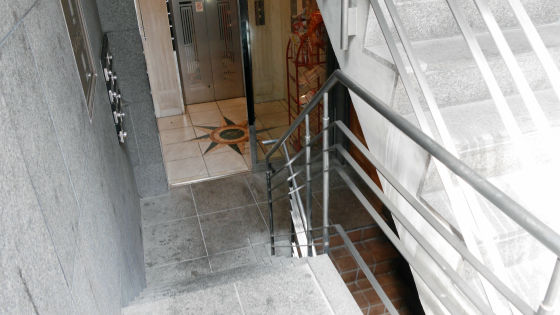 I will enter the shade ice specialty store from the entrance door which can not be seen at all.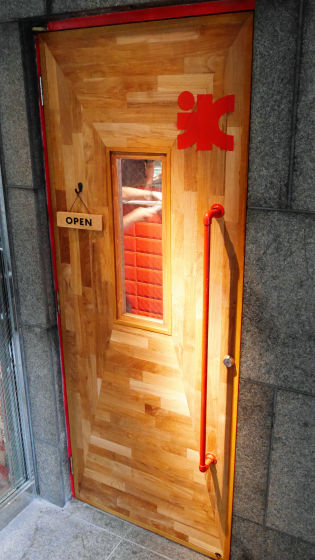 Counter seats and table seats are lined up in the shop, and a calm atmosphere.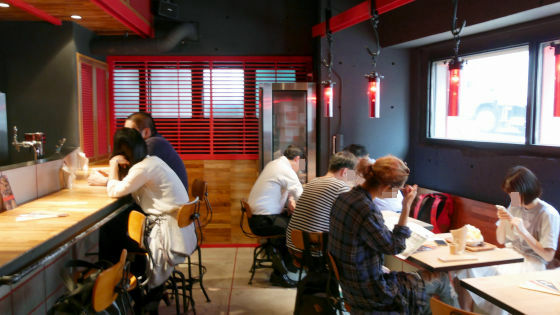 You can see the kitchen in the back of the counter seat.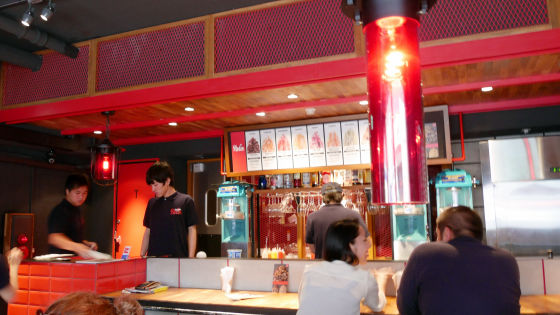 In the refrigerator in the store I was waiting for the ice of the block to be scraped for now.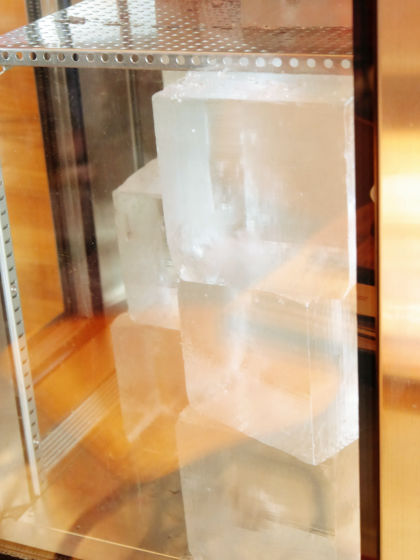 I can also feel attention to the design of the menu. There are 10 shaved ice in all.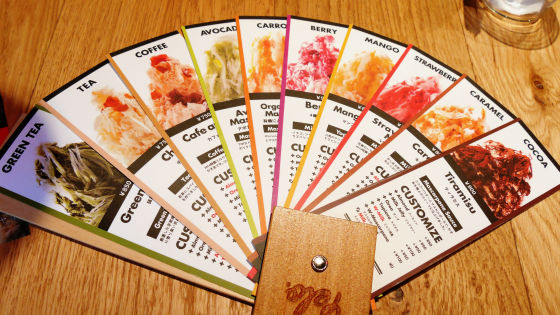 Besides shaved ice, there are also "burned buttery baked potato butter" and "shibamata" ibei "rushy rice rice roll cake".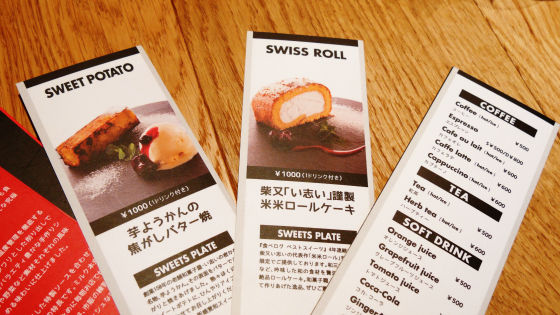 This time it is "Bita Caramel Mascarpone" for a limited time ... ...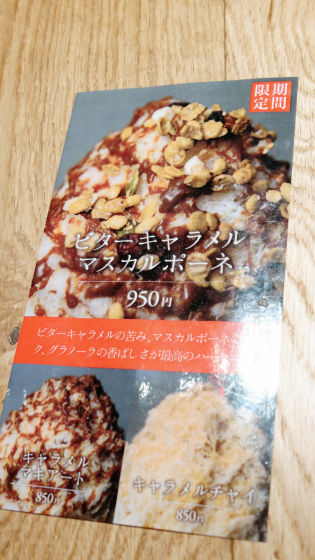 I will order "Ichigo milk". Bitter CARAMEL Mascarpone is 950 yen including tax, strawberry milk 850 yen including tax.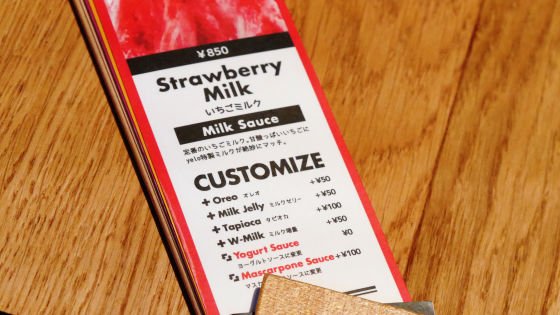 While shaking a shaved ice with a light blue electric ice maker.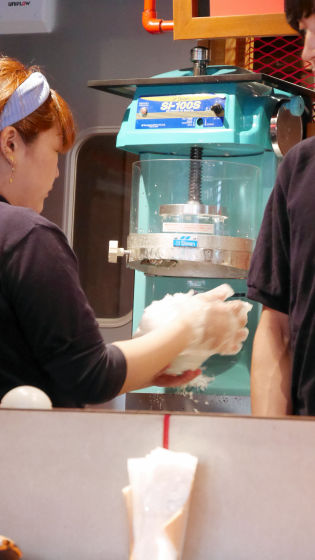 Bita caramel mascarpone and strawberry milk were carried in about 5 minutes from the order.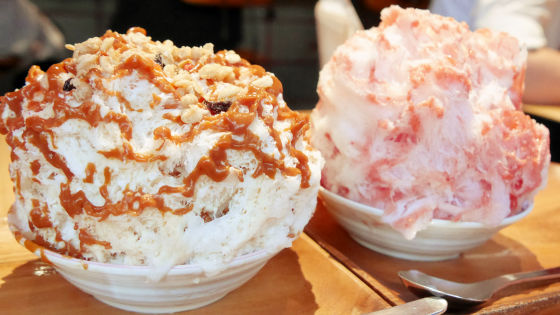 The bitter caramel mascarpone is about a little lower in height than the iPhone, and the width seems to be over 2 iPhones.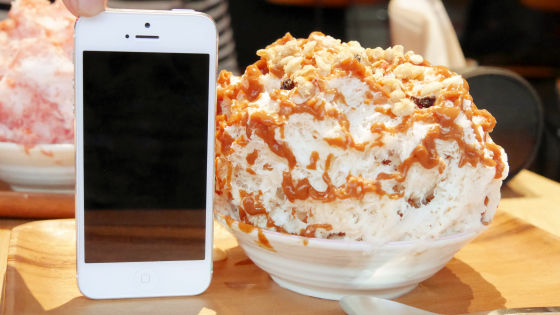 A plenty of caramel sauce was applied and Bita caramel Masukarponene sprinkled with granola. It seems like forgetting that it is a momentary shaved ice.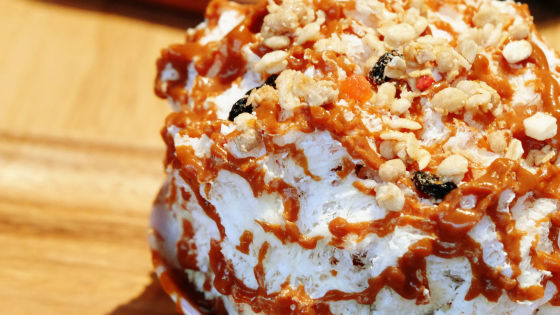 Do you use something different from the ice creamer used in the home, ice is fine grain.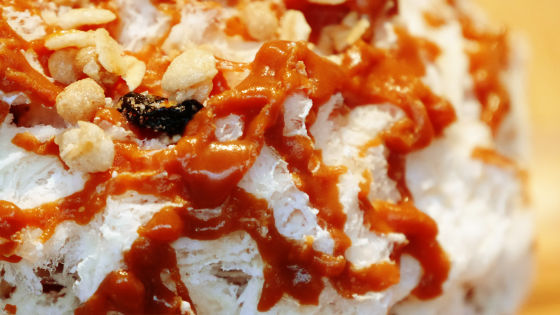 When eating a bite, it is noticed that ice has a smooth melting in the mouth and it is totally different from shaved ice which made it a sharp shirt made at stalls and homes. The caramel sauce and the rich cream of Mascarpone's cream saturated exquisitely with the ice of fluffy and the crispy crunchy granola crispy jumped out of the genre called ice confection and changed the shaved ice to another dessert felt.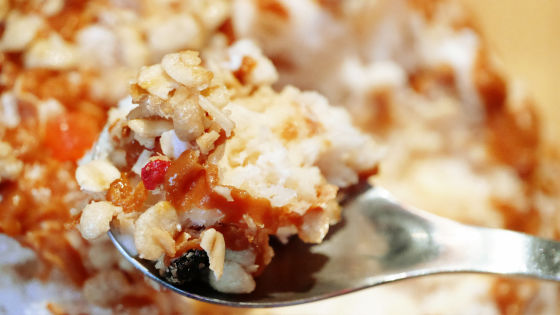 As you go forward, you can see that granola is in the shaved ice. Bita Caramel Mascarpone is not only the part above the shaved ice, but also a dish that you can enjoy until the end.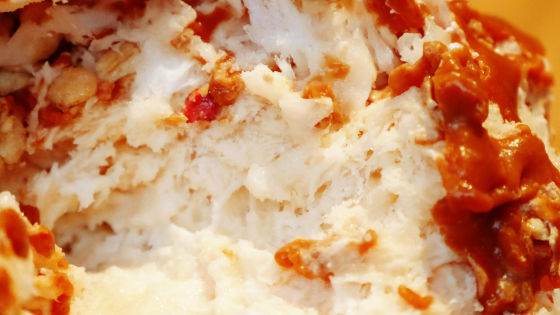 However, when eating while tasting slowly, since ice melts out, it seems better to eat early.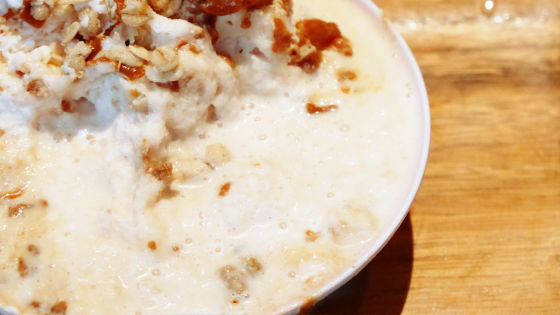 Unlike Bitter Carmel Mascarpone, strawberry milk looks simple.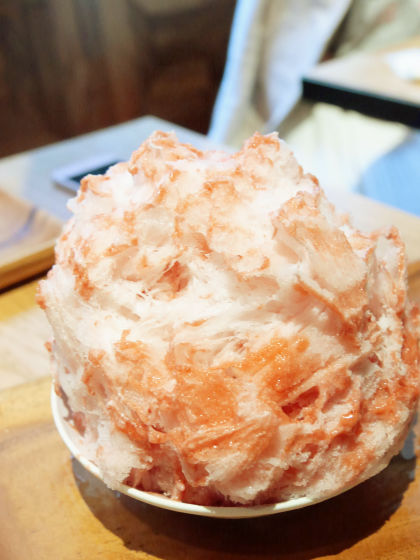 The appearance of ice looks fine with Bitter Caramel Mascarpone.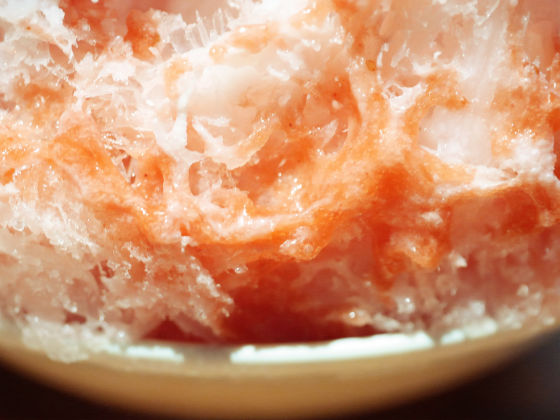 Speaking of strawberry milk is one of the classic shaved ice, yelo's strawberry milk was a bit different. There is no sweetness like condensed milk, refreshing taste, refreshing good strawberry sourness is pretty good. Syrup is not too thick to buy at the shop, sweetness does not remain in the mouth.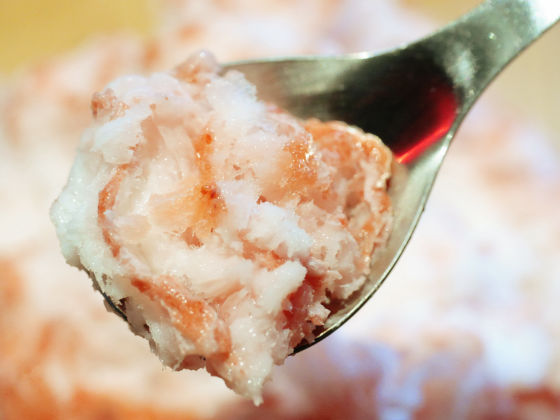 Easy to eat with a refreshing taste, so you can continue to eat steadily.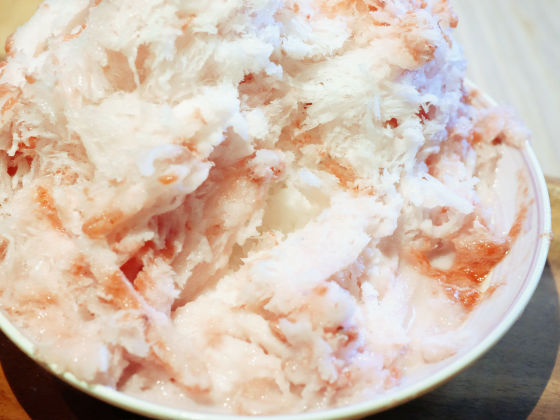 I want to have fluffier ice if it melts, but quite a lot of it, so it is difficult to finish eating before melting begins.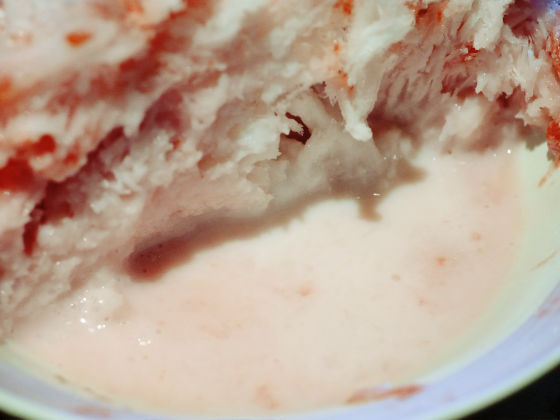 Warm rooibos tea is served free of charge after meals. The body which I cooked after eating shaved ice is also hot.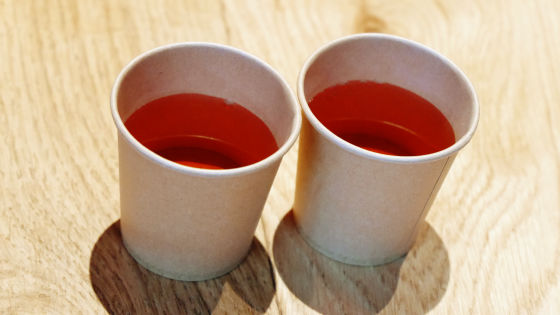 Because yelo is open 24 hours a day 24 hours a day, even when you are walking down Roppongi and want to eat shaved ice suddenly, you can eat rich shaved ice any time you go to a shop. The shaved ice that is offered makes its price as it is, but it is finished in dessert beyond the frame of shaved ice, it is a dish that you get satisfaction as much as you want to eat twice, not just once.