Geek machine "XBOX ONE S Laptop" that made "Xbox One S" portable with laptop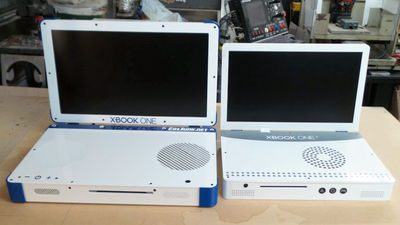 "PS4" and "Xbox One" two types of consoles equipped with one notebook PC hardware "PLAYBOX"Ed Zarick, an engineer who created the latest" 40% smaller size & newest built-in "Xbox One S"Notebook type hardware that can play"XBOX ONE S Laptop"Was completed.

XBOOK ONE S - The NEW SLIM XBOX ONE LAPTOP |
http://www.edsjunk.net/wordpress/xbook-one-s-the-new-slim-xbox-one-laptop/

The state of the real machine where XBOX ONE S Laptop actually operates can be seen from the following movie.

XBOOK ONE S - The XBOX ONE S Laptop - YouTube


Ed Zarick is developing a geeky gaming system hardware.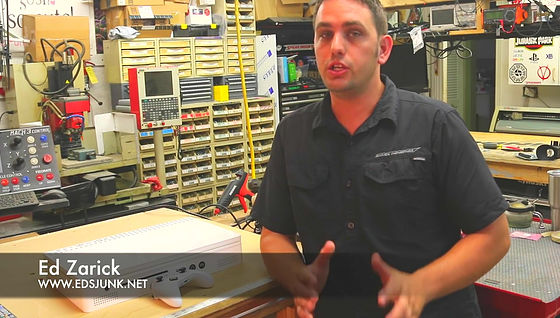 Located on the desk is "XBOOK ONE S" which docked the display with Xbox One S.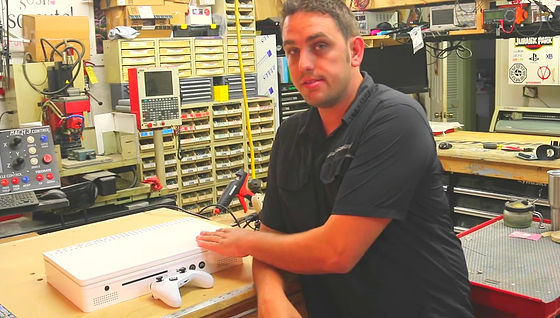 XBOOK ONE S in a closed state looks like this, looks full of DIY feeling.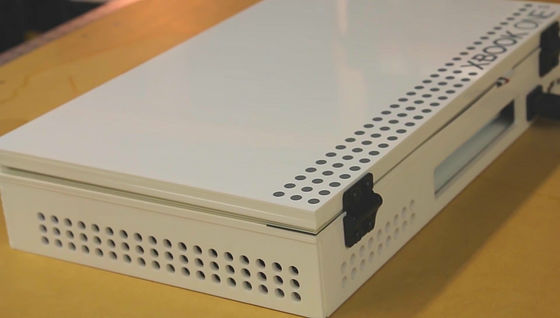 Opening the top board will make the display visible, but it does not have a keyboard like a laptop.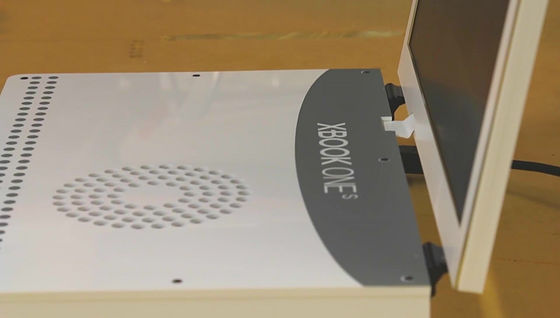 Compared with the notebook type hardware "XBOOK ONE" equipped with the Xbox One on the left side, you can see that the XBOX ONE S Laptop on the right has received much benefit from Xbox One S which is 40% smaller.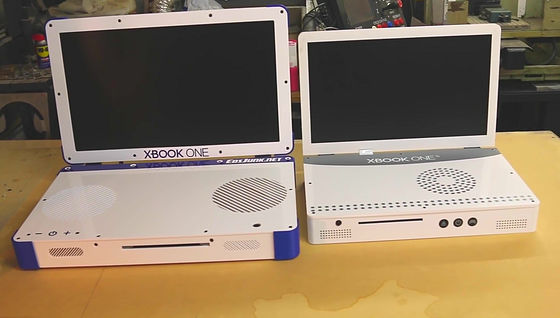 If you sort in a closed state like this. XBOX ONE S Laptop is sized enough to be carried in a backpack.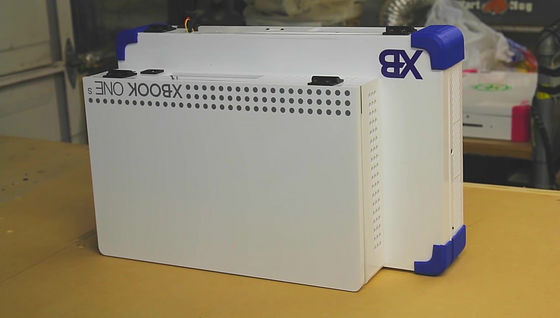 Various ports are on the back side of the display, you can connect the power cable and the USB cable.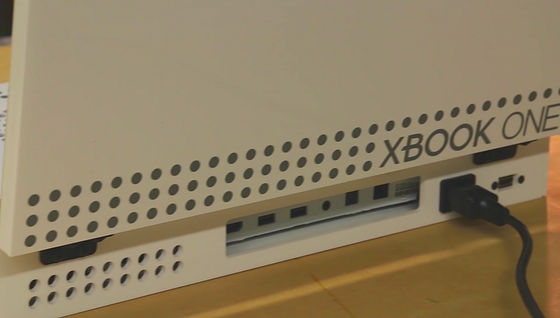 When turning on the power, the menu screen of XBOX ONE S appears on the display.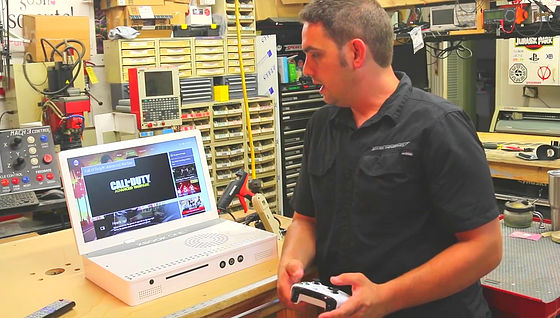 The volume is operated with the front button.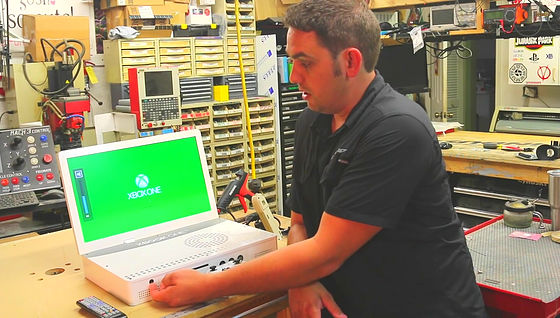 If you insert a game disc in the disc tray at the front ... ....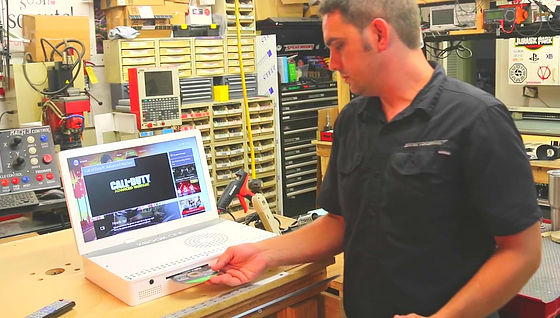 You can play Xbox One S games without problems.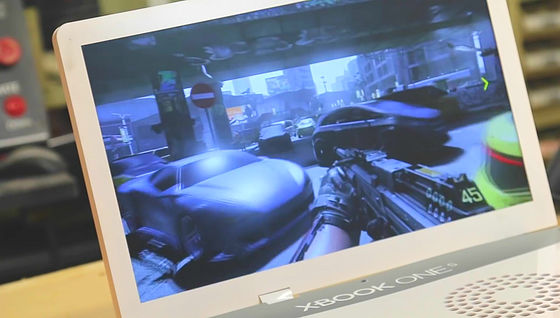 In addition, XBOX ONE S Laptop is on sale on Ed Zarick's website on the capacity 500GB version for 1495 dollars (about 151,400 yen) and the 1 TB version for $ 1,545 (about 155,500 yen).