PS4 and Xbox One integrated notebook PC game machine "PLAYBOX" is too geeky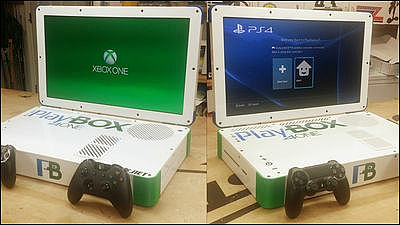 Outputting to the display and playing PlayStation 4 and Xbox One may feel a little troublesome until playing compared to portable game machines. Although it is more troublesome to have two HDMI cables to replace depending on the environment in two environments, it has built in PS4 and Xbox One into one notebook type machine with a 22 inch display, A gaming machine with a geeky feel drifts "PLAYBOX"is.

PLAYBOX - PS4 / XBOX ONE COMBO Laptop
http://www.edsjunk.net/wordpress/?p=347

The movie of the producer who actually operates PLAYBOX can be seen from the following.

PlayBox - The PS4 / XBOX ONE Combo Laptop - YouTube


When the movie started, the PS4 wireless controller "DUALSHOCK 4" was projected.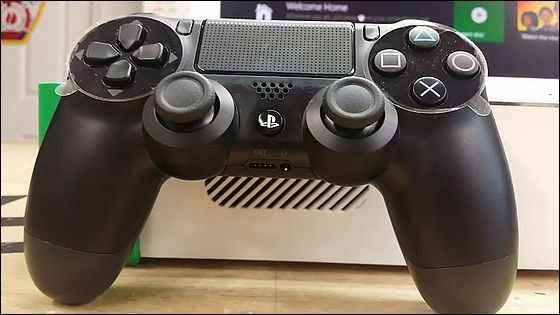 When the camera moved sideways, there was an Xbox wireless controller next to it.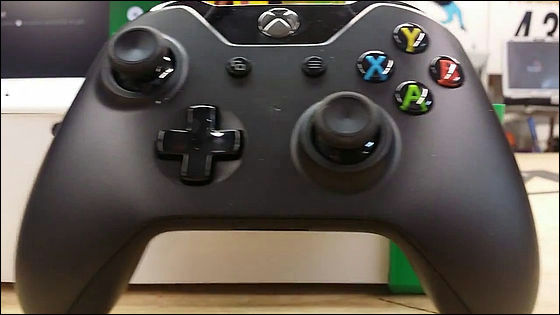 The notebook PC type hardware that put together two such hardware machines such as PS 4 and Xbox One into one "PLAYBOX".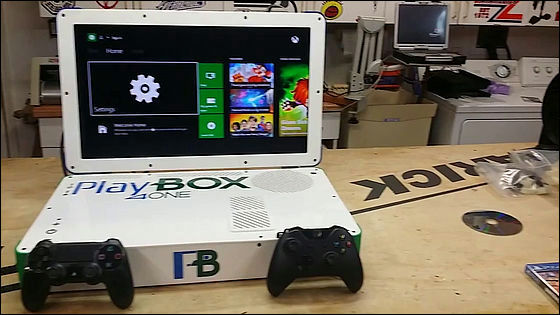 Display size is 22 inches.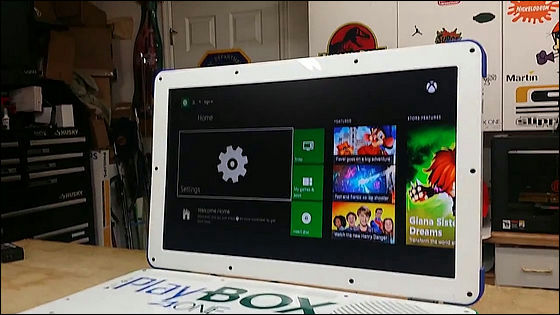 If it's a notebook PC, "PLAYBOX" is written in the place where there should be a keyboard.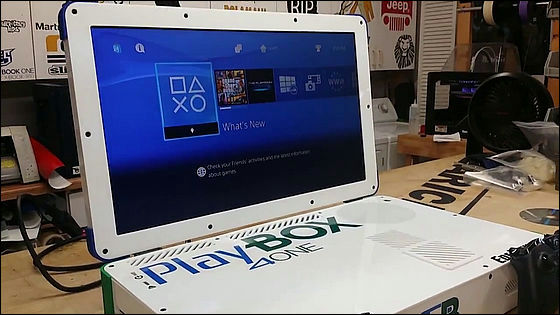 Ed Zarick, engineer and creator of PLAYBOX.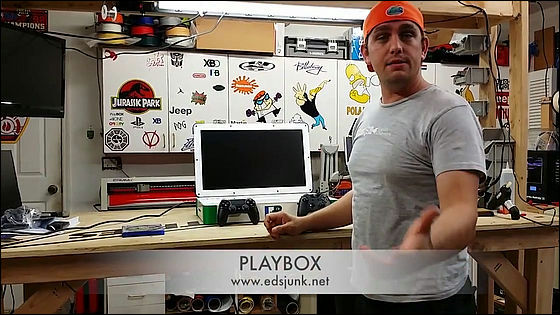 Two hard machine chips and boards are mounted inside, and a cooling fan is also built in.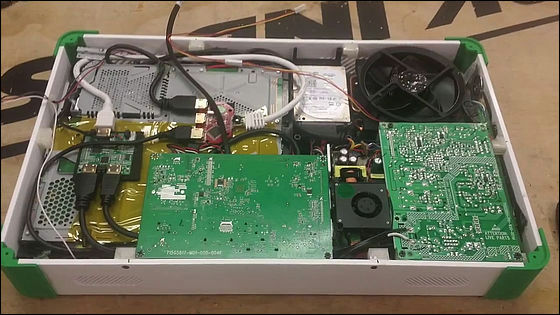 Where the display is closed and closed.



There is an Ethernet port and HDMI port on the back side, both of which are made so that both PS4 · Xbox One can operate with one mouth.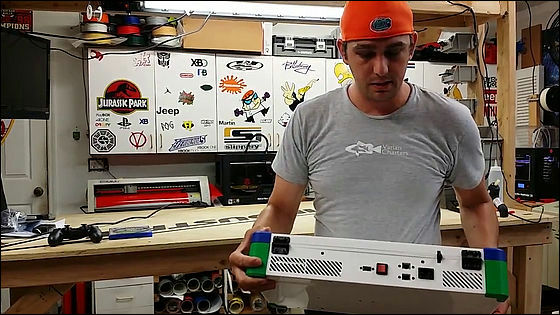 First turn on the main unit.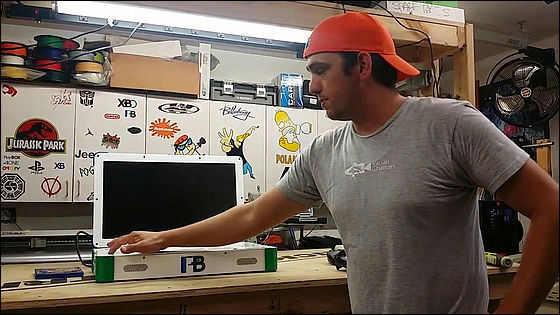 Then press the Xbox One switch on the right ... ...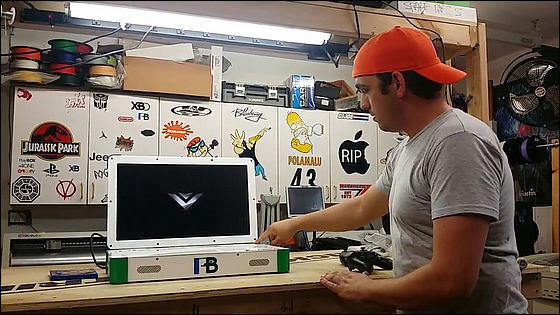 After a while the Xbox One menu was displayed on the display.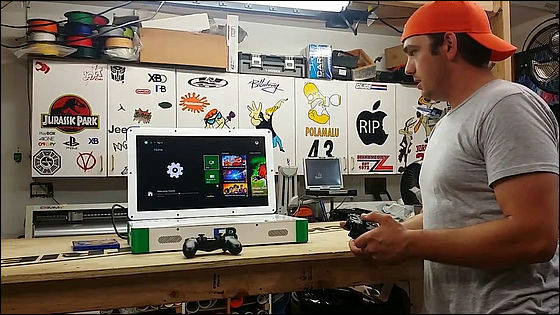 The Xbox One disk drive is on the right side, insidecall of dutyIt seems that it was set. Operation with the controller of Xbox One is done without problem.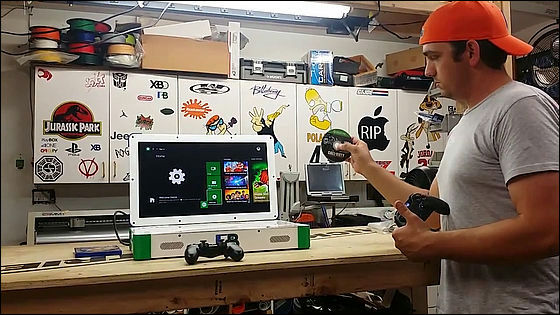 Turn off the power of the Xbox One.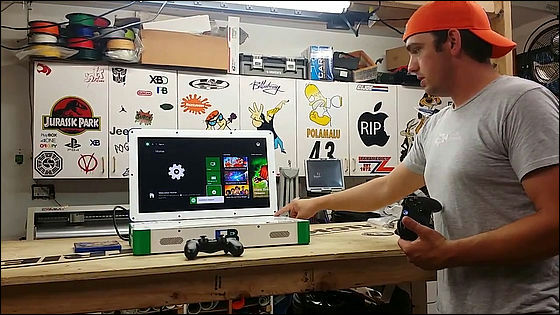 Then I pressed the PS4 power on the left side.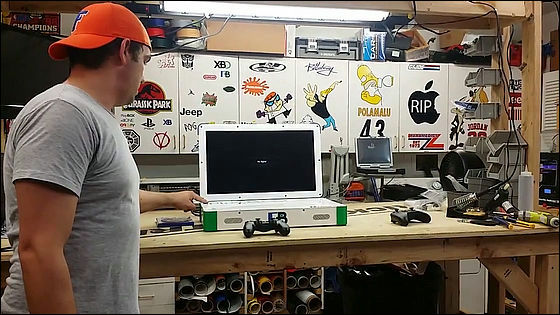 PS 4 started up without problems. With one PLAYBOX, you can play PS4 or Xbox One immediately by simply opening the machine and turning on the power.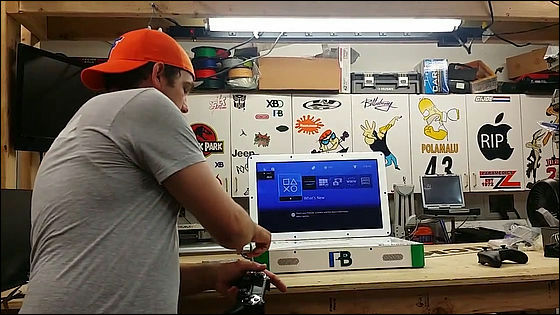 The PS4 disk drive is on the left side. The output to the display automatically recognizes the hardware on the side where power is turned on, so you do not need to replace the HDMI cable. At the same time PS4 and Xbox One can not be started. Also, although it is a notebook type, a power cord is essential when playing.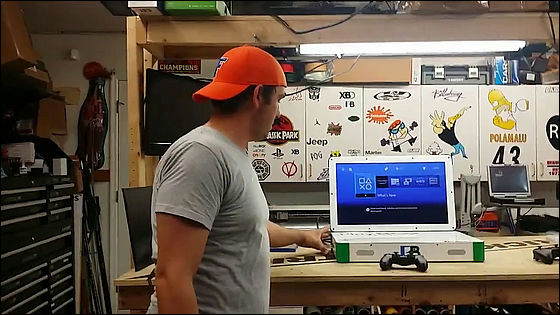 "PLAYBOX" is not for sale at the prototype stage, and there are plans to improve by adding further factors in the future, but it is a problem that the production cost is very high. People who say "I really want you!" Because they are also thinking about making works with "customers who are really interested"Mail formPlease inquire from.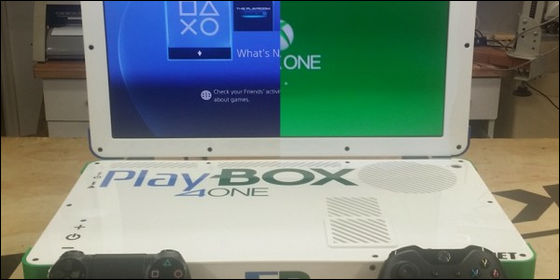 In addition to this, Ed Zarick has produced many notebook type home-made hard machines besides PLAYBOX, the following is a hybrid machine of Xbox 360 / ONE "XBOOK DUO".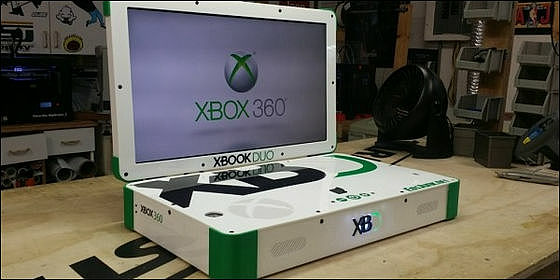 This is a display unit with display integrated with Xbox One "XBOOK ONE". This machine is on sale and the price is $ 1595 (about 187,000 yen).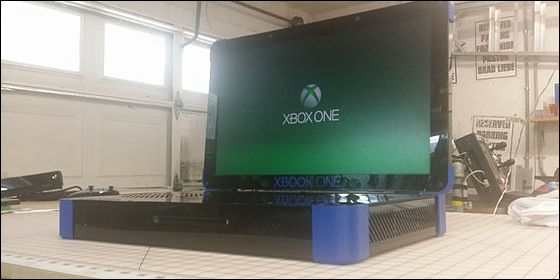 Also display integrated with PlayStation 4 "PLAYBOOK 4"It is on sale for 1495 dollars (about 176,000 yen). If you wish to purchase, you can order from the mail form.