"Project Wetbrush" simulator "Can draw 3D oil painting in real time" born in NVIDIA & Adobe collaboration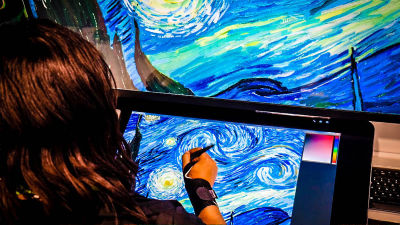 "Oil painting" using brush and paint is a 3D work with depth information in the real world. The painting software of the digital world is basically 2D, but the world's first 3D oil painting painting simulator that reproduces oil painting with depth information in real time and precisely "Project Wetbrush"Jointly developed by Adobe Research and NVIDIA.

Adobe Research, NVIDIA Team up on World's First Real-Time 3D Oil Painting Simulator
https://blogs.nvidia.com/blog/2016/07/26/adobe-wetbrush/

You can check on what kind of technology Wetbrush which draws the world's first real time digital oil painting in the following movie.

Project Wetbrush - Adobe, NVIDIA Collaborate on World's First Real-Time 3D Oil Painting Simulator - YouTube


The picture which looks only at this genuine oil painting is a digital oil painting drawn by Adobe Research and real time 3D simulator "Wetbrush" made by NVIDIA.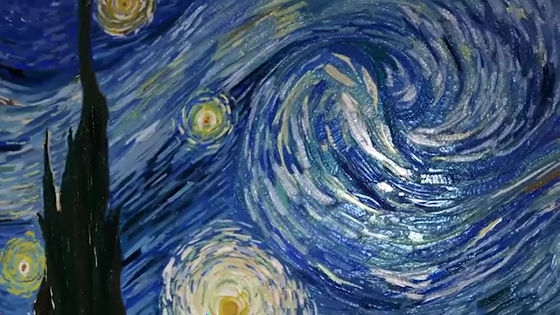 Oil paintings drawn by Wetbrush have stereoscopic information, so shadows and gloss change as you change the viewing angle of the picture. This is exactly the same as a real oil painting.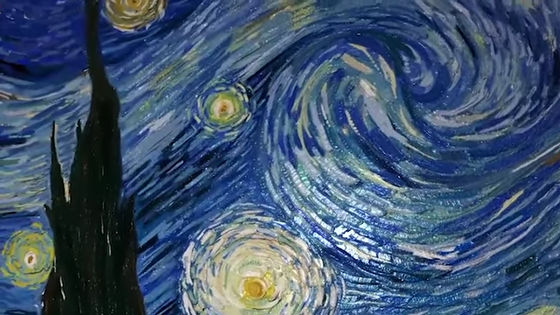 The situation of drawing a picture with Wetbrush is like this.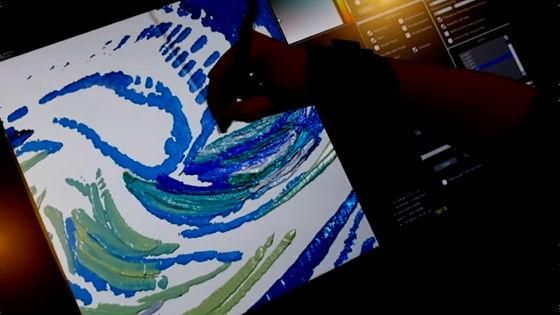 Using a brush tool or changing the color of a paint is the same as general paint software. A major feature of Wetbrush is that it calculates in real time up to the movement of the bristle's hair and produces a real "picture" that is similar to reality.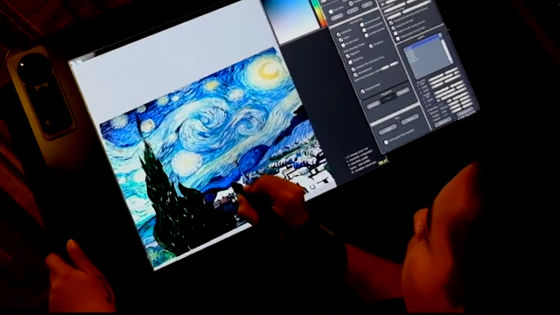 Regardless of whether it is real or digital, creators are inspired from paintings painted in oil paintings, which means they can stir creativity. Wetbrush is the world's first simulator capable of drawing oil paintings, which is a special art work for the creator, with the canvas of the digital world.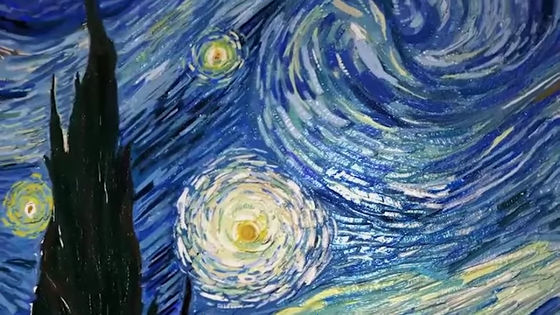 Wetbrush reproduces the three-dimensional structure of oil painting by giving information in the Z axis direction depending on the layer.




With this, it is possible to reproduce the shadow as painted with real paint. Of course, by mixing the colors of the paints, the characteristics of the paint that can produce a special one color can be reproduced in real time by simulation.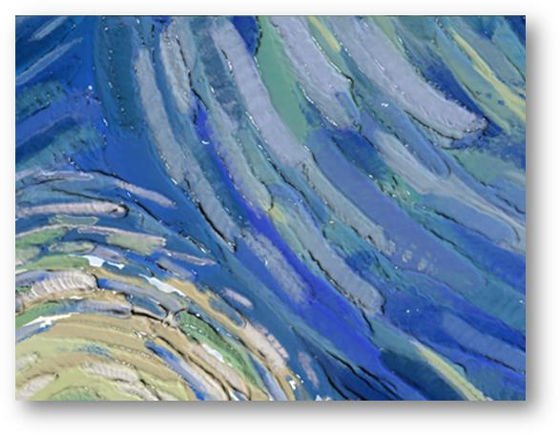 In realizing Wetbrush, Adobe Research developed the core real-time rendering algorithm in 2015. Wetbrush said that the algorithm was optimized and put into practical use by NVIDIA GPU with supercomputer grade parallel processing.

According to NVIDIA, Wetbrush seems to be only one example of the technology that the GPU realizes, and by deep learning utilizing the computing power of the GPU, Wetbrush learns by himself by machine learning and is more realistic and high quality writing brush It is suggesting the possibility of becoming.