Microsoft's first all-in-one PC "Surface Studio" has appeared, achieving overwhelming specifications and usability beyond iMac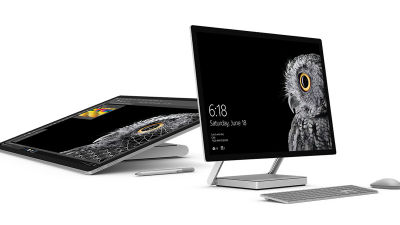 In the new product announcement event held by Microsoft on October 26, 2016, the first all-in-one PC "Surface StudioWe announced. The 28-inch display boasting overwhelming resolution of 4500 × 3000 pixels adopts its own hinge structure and can freely adjust the angle, and the new terminal "Surface DialIn combination with "Huge Liquid Tab" that creators can control as they wish.

Microsoft Surface Studio | Powerful workstation designed for the creative process
https://www.microsoft.com/en-us/surface/devices/surface-studio

This is Microsoft's first desktop PC "Surface Studio". Surface Studio is an all-in-one PC equipped with 28 inch (4500 x 3000 pixels) touch operation display.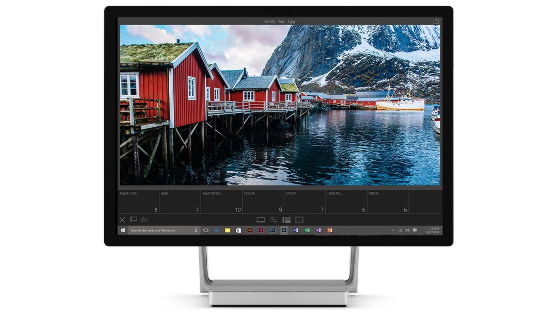 Design that PC main part also serves as display stand. The sixth generation Inte Core i7 / Core i5 processor, CPU support up to 32GB memory, storage 1TB / 2TBHybrid HDD (SSHD), The graphics of the top model boasts extremely high specifications as a desktop PC, including GeForce GTX 980M adopted 4 GB of GDDR 5.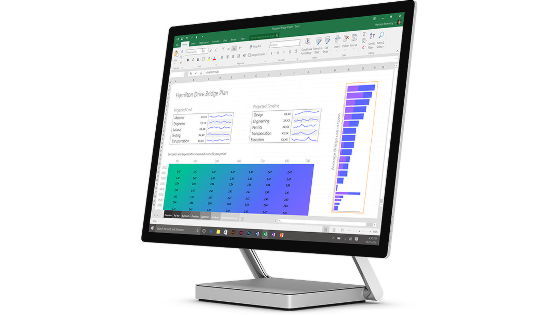 A display boasting a tremendous resolution of 13.5 million pixels (4500 × 3000 pixels) was made for creators. Surface Studio adopts its own · hinge structure and free angle adjustment is possible. It is OK to lay the display up to 20 degrees and put it in the so-called "liquid tab" state, it corresponds to pen operation using Surface Pen as well as touch operation of 11 point recognition.




You can understand why Surface Studio is an all-in-one PC with the following official movie in one shot.

Introducing Microsoft Surface Studio - YouTube


The display corresponds to True Color, it is possible to freely change different color profiles such as DCI-P3 and sRGB. You can display A4 size printed matter on the actual size. In addition, Surface Studio adopts a display called PixelSense, and it also corresponds to a dial terminal called "Surface Dial".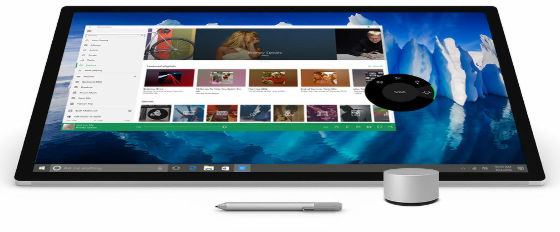 You can see how to use Surface Dial by watching The Verge's movie.

Microsoft Surface Studio PC first look - YouTube


A palm-sized cylindrical terminal is Surface Dial.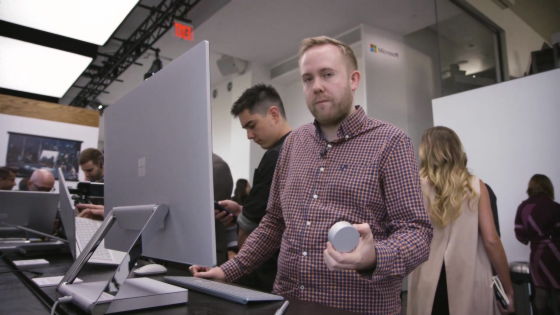 Surface Dial which corresponds to various operations of Windows can also be used by placing it on the desk ... ...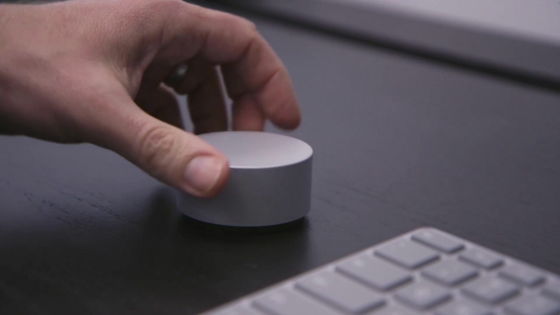 It is the mode to install and use it on the display of Surface Studio to demonstrate its power.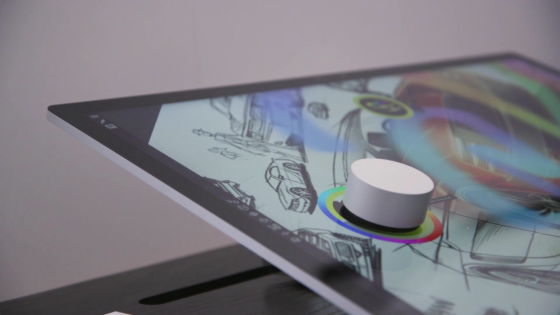 Microsoft suggests usage like "Surface Pen for dominant hand, Surface Dial on the other hand". Surface Dial makes color change linearly ......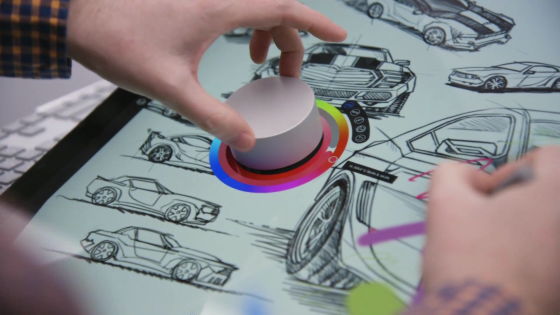 You can make creators intuitive operation, such as rotating the screen.



"Surface Studio", which seems to surpass the highly popular "iMac" as a creator as an all-in-one PC, has a Core i 7, 8 GB memory, 256 GB storage model of $ 2,999 (about 310,000 yen), Core i 7 16 GB memory · A 1 TB storage model is accepting reservations for $ 3499 (about 370,000 yen). It will be released in the United States on December 15, 2016.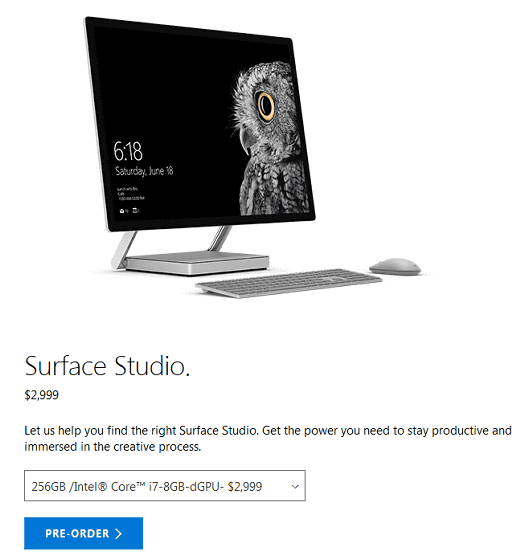 · Continued
With Microsoft 's new input terminal "Surface Dial" that enables intuitive operation, such as turning the dial on the display and like, it looks like this - GIGAZINE