Map application "PokRadar" which displays real-time whether Pokemon GO's Pokemon is nearby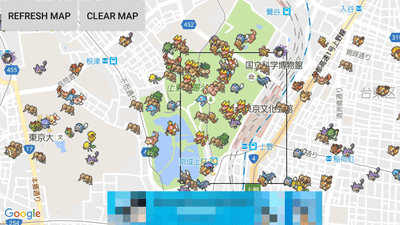 A service that can display the location of Pokemon appearing in "Pokemon GO" on the browser's mapAppears, But a free Android application that can use the same Pokemon search service "PokRadar"Has appeared.

PokRadar - Auto Live PokeMap - Android application on Google Play
https://play.google.com/store/apps/details?id=pokgo.radar.com

PokRadar is free to install from Google Play.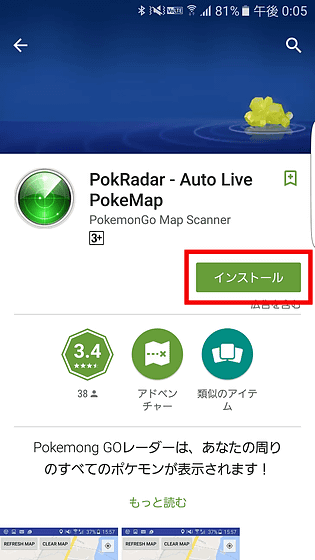 When installing and launching the application, a map will be displayed. Since there is no text entry field etc, it is OK to display a specific place by sliding a map and so on.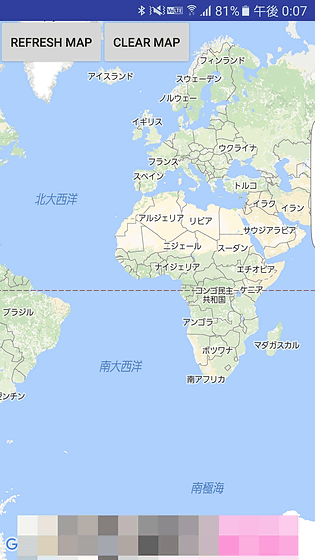 This time Bouver appears too much and I will examine the Pokemon of Ueno Imperial Park which sometimes is called "Boober World". Tap "REFRESH MAP".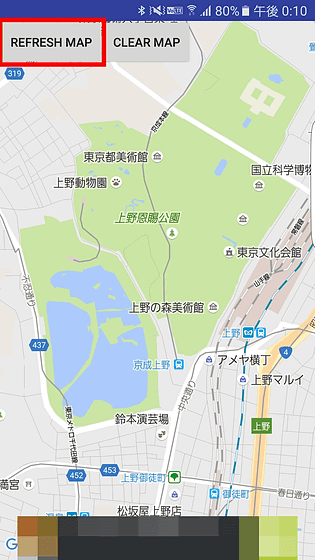 Then, after reading a little, Pokemon in the black frame on the screen was displayed as Zorozoro. The black frame is about a little smaller than Ueno Imperial Park which has an area of ​​530,000 square meters.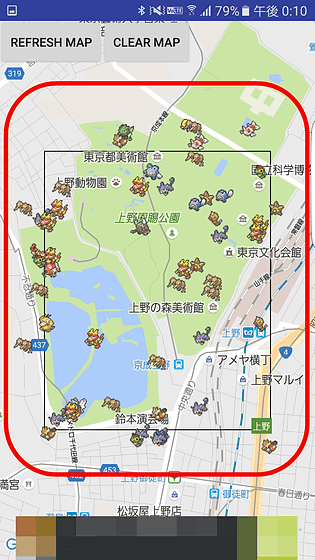 When you tap Pokemon it will show you the name of Pokemon and how many seconds it will disappear, like "SCYTHER (Japanese: Strike) / 150s (150 seconds)". It is a pity that Pokemon is displayed though it can not filter by the kind of Pokemon.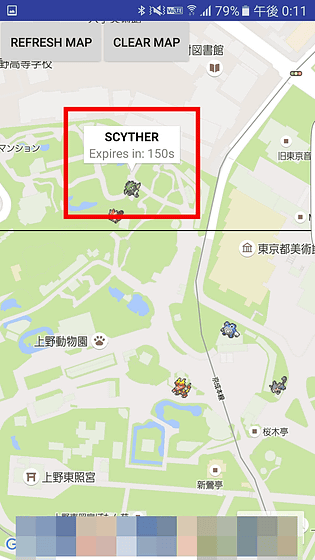 Tap "CLEAR MAP" to turn off all Pokemon that was displayed.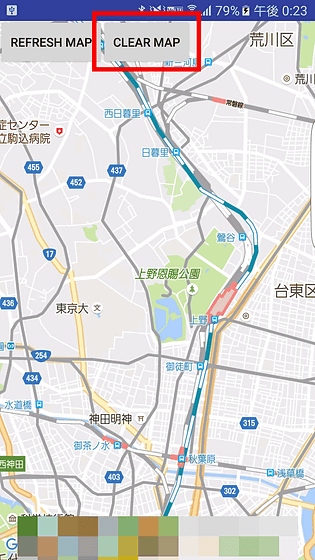 Even if you zoom out the map, the range of the black border will not change so you can not display a wide range of Pokemon at once.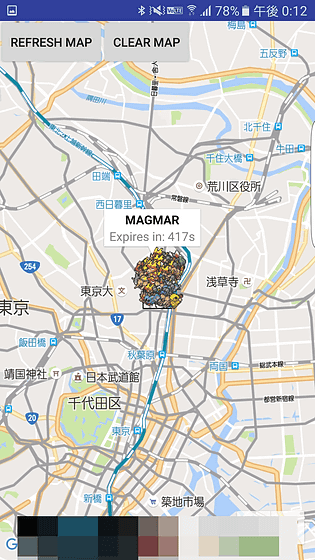 If you shift the map, you can gradually expand the display range of Pokemon.