The creator of MacBook Air and iMac participates in Apple's automobile development project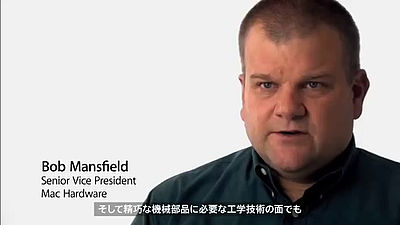 Apple has been handling hardware engineering such as "MacBook Air", "iMac", "iPad"Bob MansfieldIt became clear that he became the director of the project "Titan" which is engaged in car development.

Apple's MacBook Air chief is now leading its 'Titan' car team
http://thenextweb.com/apple/2016/07/25/bob-mansfield-apple-titan/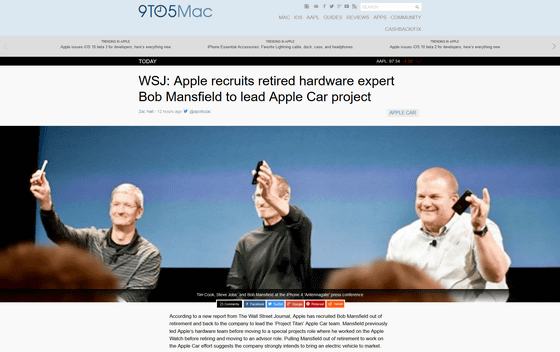 WSJ: Apple recruits retired hardware expert Bob Mansfield to lead Apple Car project | 9to 5Mac
http://9to5mac.com/2016/07/25/apple-car-bob-mansfield/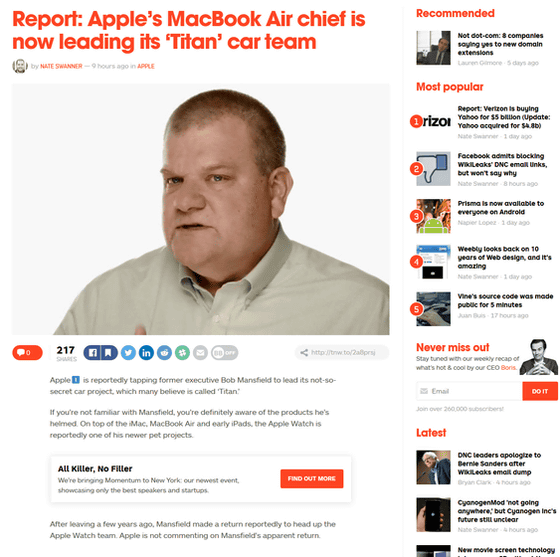 Apple Taps Bob Mansfield to Oversee Car Project - WSJ
http://www.wsj.com/articles/apple-taps-bob-mansfield-to-oversee-car-project-1469458580

Apple's development of electric vehicles is an "open secret", Apple has not officially announced, but in 2016 President Ford said, "Apple is developing a carAssertion. InitiallySchedule for announcement in 2019However,It seems that it slipped into 2020I also know that.

Mr. Bob Mansfield, who led the car development project "Titan", originally developed CG processing rather than Apple and a high-performance computer for 3D images "Silicon GraphicsA technician who was in the company. After that, he was vice president of engineering at Raycer Graphics, but in 1999 the company was bought by Apple and transferred to Apple with many engineers and products.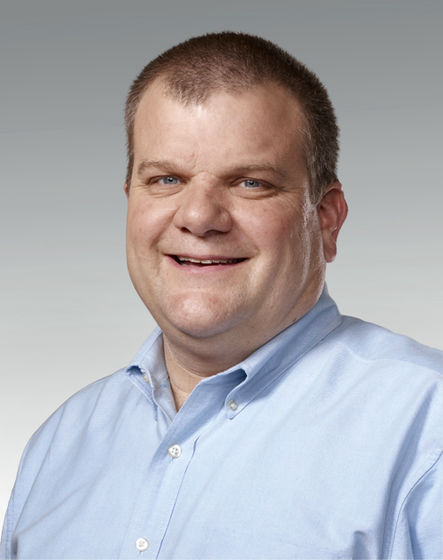 Apple has been active in the hardware engineering department and has been known to have sent "MacBook Air", "iMac", etc. to date.

Mansfield talks about MacBook.

Apple MacBook Video ~ Interview with Apple Design Team - YouTube


In 2012, Mr. Manzfield expressed his retirement but as a result he remained in the company as a vice president of the technology department without retiring, and since 2013 he was in charge of a special project directing to Tim Cook . From this "special project", Apple Watch was created.

It is a very worrisome point how Titan goes forward led by Mr. Manzfield.