What is "Master Plan · Part 2", which Mr. Taska's mask shows for the next 10 years, such as solar power generation, low price EV, car sharing?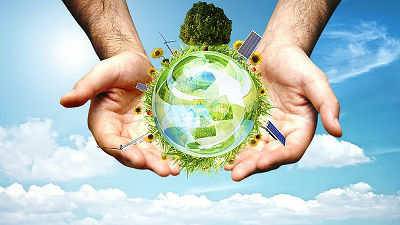 ByOlearys

Mr. Eulon Mask, who leads the EV maker "Tesla Motors", said "Master Plan, Part Deux(Master Plan: Part 2) "was announced. Mr. Mask announced the first master plan in 2006, but its content has been shown to show the development of Tesla for the next ten years as it is. As a result, the attention will surely increase in the newly announced "Master Plan: Part 2".

Master Plan, Part Deux | Tesla Motors Japan
https://www.tesla.com/jp/blog/master-plan-part-deux

Mr. Mask publishes a blog on Tesla's website and talks about his future plan himself. On the blog, I first summarized the first master plan that I announced in 2006 and look back on its contents.

1. Create a low volume car, which would necessarily be expensive
2. Use that money to develop a medium volume car at a lower price
3. Use that money to create an affordable, high volume car
And ...
Four. Provide solar power. No kidding, this has literally been on our website for 10 years.

(Translation)
1. Make a small volume production car. It must be a high price model
2. With the funds obtained here, we make a medium production volume car with a relatively low price
3. With the money we got in this way, we will make a car that is mass produced at a price that is accessible
And ...
Four. Supplies electric power by solar power generation. This is not a joke, it actually keeps running our website for 10 years

In Tesla, in 2006 when this master plan was announced, "Roadster" will be the first EV (Electric Vehicle) to be announced. After that, the company's main model "Model S", followed by SUV type "Model X"And the company's first low-priced EV"Model 3"It has become a trend that has steadily executed the plan Mr. Mask set up. At the same time, I mentioned the vision for the energy industry as mentioned in "4".

And, a summary of "Master Plan: Part 2" announced in July 2016 ten years later is Kore.

· Create stunning solar roofs with seamlessly integrated battery storage
· Expand the electric vehicle product line to address all major segments
· Develop a self-driving capability that is 10X safer than manual via massive fleet learning
· Enable your car to make money for you are not using it

(Translation)
· Make a roof-shaped photovoltaic panel with seamless integration of power storage devices with overwhelming performance
· Expand model of EV and develop model line in all segments
- Learn an automatic driving car using a huge amount of data and realize driving performance that is ten times safer than human driving
· Make a car that can make money when the user is not using the car

In other words, Mr. Mr. promotes the development of solar power generation system to enter the energy industry, further promotes the EV strategy that Tesla has been promoting, increases the presence in the market and at the same time We will improve the performance and create a car that supports car sharing and realize a mechanism that allows the owner to earn revenue by lending vehicles to other people while the owner does not need a car for the next ten years It is supposed to be launched as the master plan of.

Tesla is steadily developing energy production using sunlight, such as developing high-performance solar panels, and developing a system that can store the electric power that has been made in this way.

A low-cost, highly efficient solar panel that generates 1 W of electricity at only 66 yen will be announced - GIGAZINE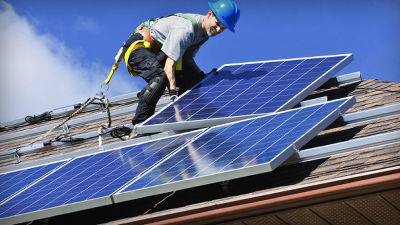 What is great about home power battery "Powerwall" where Tesla makes a leap to an energy innovator? - GIGAZINE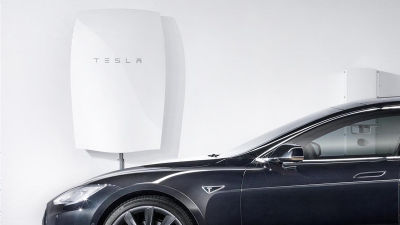 Even with the same energy source, it was not easy to store electricity somewhere compared to petroleum and other substances that can be easily stored. For this reason, solar power generation systems that can only generate electricity during the day had problems in dissemination, but Tesla's "Powerwall" developed by deploying power generation equipment and electric storage devices at each household also produced energy It is a system that enables storage and storage. Introduction to homes has started in JapanEnefarmAlthough it is a mechanism similar to this, Powerwall is a big difference in that electricity can be stored as it is.

In order to realize this electricity storage device, Tesla co-operated with Panasonic in the state of Nevada in the United States a huge battery factoryWe are progressing construction of "Giga Factory", Exactly, it seems that we are progressing steadily to turn into self-named "energy innovation company".

In the automotive industry, since releasing the automatic driving function in 2015,Using the travel data of the user etc.We are developing artificial intelligence program, Mr. Mask"Tesla's automatic driving reduces the percentage of accidents by 50%"We continue constant evolution, such as.

In addition, we are introducing the function "Summon" which can call Tesla's car from a remote location in 2016, and it is said that it realizes a vision for practical application of higher automatic driving technology.

New feature "Samon" which can remotely park Tesla "Model S" with smartphone has appeared, I saw how it actually moves - GIGAZINE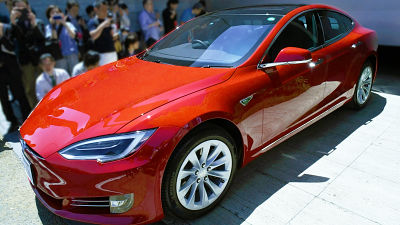 However, it is also true that there are accidents that are regarded as related to the auto pilot function. Although all parts that can not be said to be negligence of autopilot also remain, it may be said that it is still halfway by the completion of safe automatic driving technology.

Traffic Accident Occurred Successively in Tesla Model X Autopilot Mode - GIGAZINE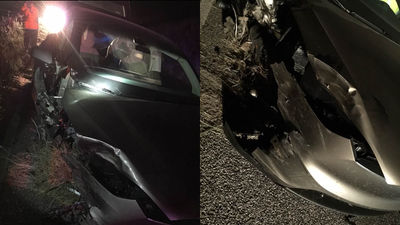 Tesla has grown over the past decade in line with the 2006 "master plan". In understanding Tesla's future, it is inevitable that Mr. Mask's "Master Plan: Part 2" will be an important guide.
in Note, Posted by darkhorse_log