What is "mobile terminal lab" in Facebook data center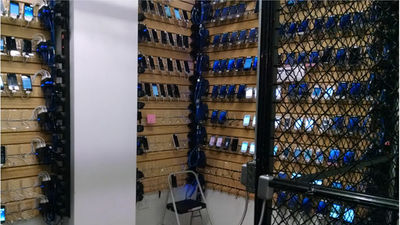 Among the data centers owned by Facebook by Princeville, Oregon, there is a facility called "mobile terminal laboratory", and it is confirmed every day whether Facebook application will run on every mobile terminal.

The mobile device lab at the Prineville data center | Engineering Blog | Facebook Code
https://code.facebook.com/posts/300815046928882/the-mobile-device-lab-at-the-prineville-data-center/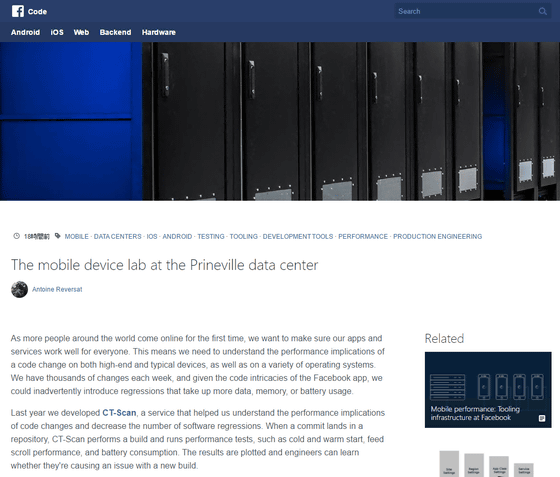 Prineville Data CenterThe place here.


This data center was built in original design in 2011 in order to "build the most effective infrastructure at the lowest possible cost and possible."

Facebook Completely equipped with the latest in-house server and data center photos and specifications, "Open Compute Project" launching advanced server efficiency technology - GIGAZINE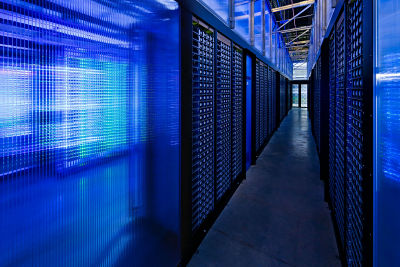 In the Facebook application, thousands of changes are made every week, sometimes inadvertently increasing the data capacity, memory usage, battery load, and development may go back. In order to reduce this "backtracking", the service "CT-Scan" which helps to understand what the meaning of code transitions and what kind of action is done was developed in 2015.

The committed repository is built once with this CT-Scan, and the scroll performance and battery consumption etc. are confirmed.

Initially, CT-Scan was executed on individual terminal, but in fact, Facebook application needs to work properly on over 2000 kinds of mobile terminals.

The first thing the development team thought was whether to shift to using the simulator, or to continue testing on the real terminal. However, the simulator is suitable for checking "Whether the application works properly", but it was unsuitable for "measuring the performance of the application properly". Even taking into consideration the fact that the aforementioned "backtracking of code" is reduced, there is no reason to simply select the simulator, and the development team has decided to think "how to conduct a test on a real terminal" It was.

Originally invented as a device for terminal testing was a metal rack called "the sled". However, because it turned out that Wi - Fi connection did not work well at this, it was deceitful.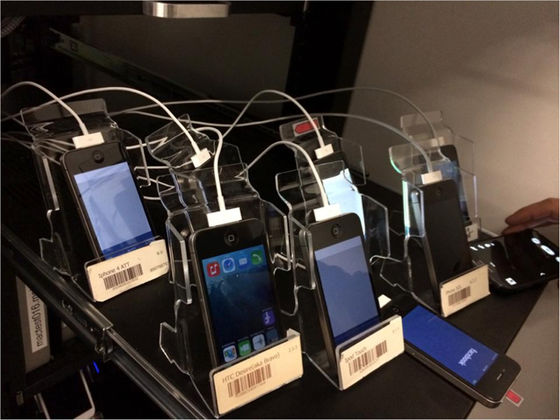 The following came out "the gondola". In order to not disturb the Wi-Fi connection, we were able to place 100 terminals with one in a plastic rack. However, this time a problem arises that the USB cable becomes tangled.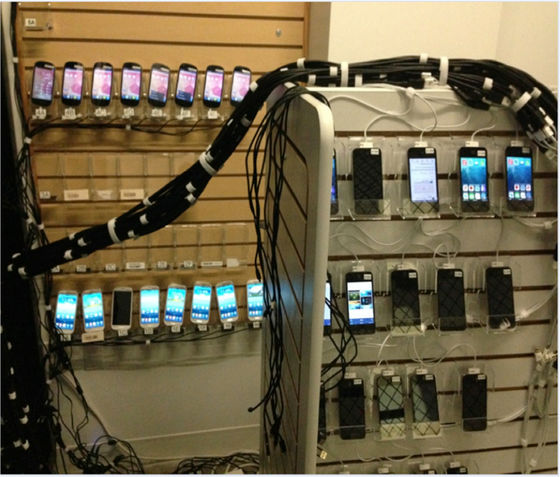 It was "slatwall" that was created to overcome this condition. This is a terminal storage site using walls, it is now possible to put 240 terminals.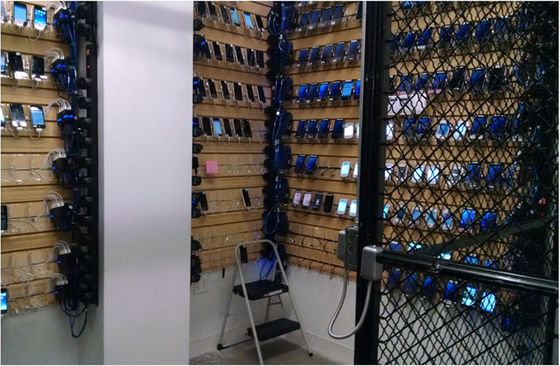 Although I was able to solve the problem which had been troubled so far, in order to put 2000 terminals, it turned out that it is necessary to occupy nine rooms in Menlo Park headquarters. In this way, this "mobile terminal laboratory" will be transferred to the plain building / data center.

When moving to the data center, improvement was done again from the aspect of hardware. When terminals placed in multiple racks were tested, it was necessary for the racks to be "insulated" because the Wi-Fi signals of each other would interfere with each other and the test could fail. Therefore, when moving to the data center, customized one that is in a state that one of the racks is electromagnetically shielded. Eight racks of Mac mini were installed so that applications can be installed and uninstalled for each rack.

The terminal connects to Wi-Fi from a wireless access point provided in each rack. A camera was installed in the rack to record the change of the screen of the smartphone and the smartphone was arranged on a slightly angled board so that the screen was easy to record with the camera.

Currently, there are about 60 custom-built racks in the mobile terminal lab in the Plain Building Data Center and are used for daily testing. However, even now the improvement of the lab is being promoted, and I am planning to double the number of terminals that can be placed on one rack from 32 to 64.

Also, currently 20 steps are required by hand in order to reliably move the iOS terminal, but it seems that they think that it is possible to reduce this to 1 step for confirmation.

Just recently, it seems that this brine building / data center tour was held, and a tour report is posted on the IT-related news site, but TechCrunch posted the latest "mobile terminal lab" rack I will.

A look inside Facebook's data center - Device testing lab | TechCrunch
https://techcrunch.com/gallery/a-look-inside-facebooks-data-center/slide/26/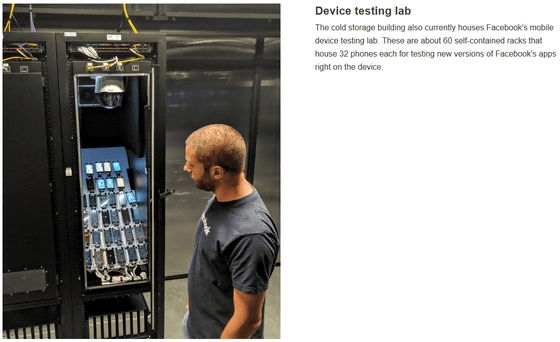 Pictures in other data centers can be seen from the following.

A look inside Facebook's data center | TechCrunch
https://techcrunch.com/gallery/a-look-inside-facebooks-data-center/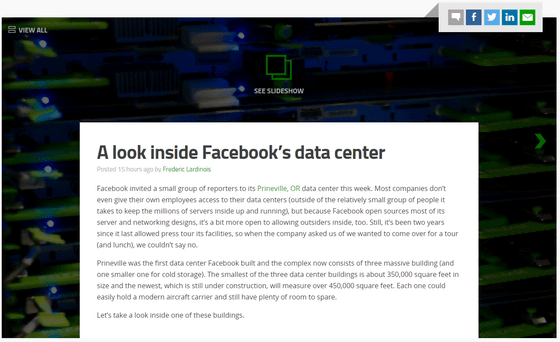 Exploring Facebook's massive, picture-painting AI brain | The Verge
http://www.theverge.com/2016/7/13/12172904/facebook-ai-big-sur-machine-learning-prineville-data-center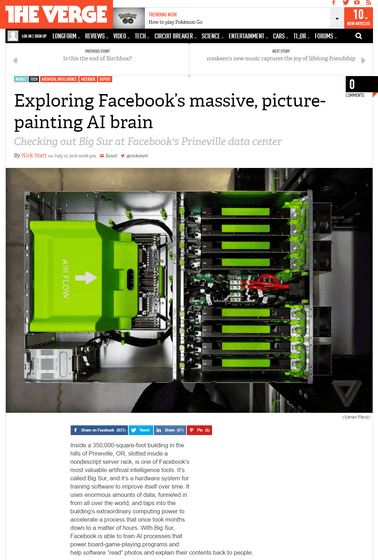 Inside Facebook's Prineville data center (Photos) - Portland Business Journal
http://www.bizjournals.com/portland/blog/techflash/2016/07/inside-facebook-s-prineville-data-center-photos.html