It is expected that Intel will supply the next iPhone's LTE modem chip and Qualcomm alone supply will end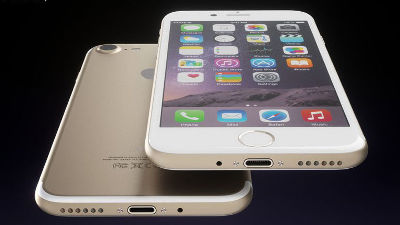 Apple expects to procure chips for the next iPhone (iPhone 7) LTE modem not only from Qualcomm but also from Intel,BloombergIt reports. Through this report, the stock price of both Intel and Qualcomm is greatly fluctuating.

Intel Gets Chip Order From Apple, Its First Major Mobile Win - Bloomberg
(Movie automatic playback attention)http://www.bloomberg.com/news/articles/2016-06-10/intel-said-to-get-chip-order-from-apple-first-major-mobile-win

To iPhone 6s iPhone's modem chip was exclusively supplied by Qualcomm, but the possibility that this one-company supply system would be shaken was hinted by Qualcomm himself in April 2016.Qualcomm's CEO Steve Molenkov said in a quarterly earnings announcement that "major customers of Qualcomm may switch suppliers to competitors,". Speaking of Qualcomm's major customers as Apple and Samsung, it is impossible to imagine that Apple is a single supplier of chip from the phrase "switching" and that Intel is developing modem chips for the iPhone since the end of 2015 As rumors were out, the market judged that "major customers" were Apple, which immediately caused the stock price to drop by 2.5%.

Intel found out that it manufactures chips for iPhone, it has 1000 personnel inputs - GIGAZINE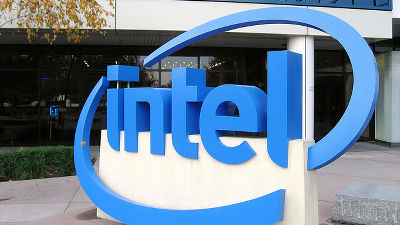 To support this remark of Qualcomm, Bloomberg reports that Apple has decided to adopt an Intel modem chip for iPhone, mainly for North America. Intel supplies modem chips primarily for the iPhone for AT & amp; T, and Qualcomm continues to supply modem chips for Verizon and the iPhone for China. As a result, as with Samsung and TSMC's SoC, JDI, Sharp supplied display modules, etc., it is likely that modem chips will be shifted to multiple vendor supply systems.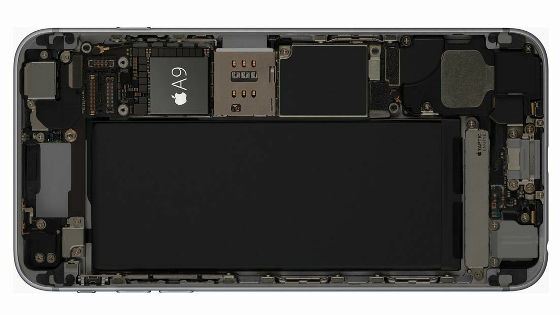 To diversify the parts supplier of iPhone parts of the dollar box that accounts for two-thirds of Apple's revenue is not only to disperse the worst risk that parts can not be supplied due to manufacturing troubles, but also to compete chip vendors, It is strategically superior in terms of buying price. For that reason it may be natural to say that Apple put a knife on the modem module to receive supply from Qualcomm one company.

However, having multiple parts suppliers means the possibility of variations in quality. On the iPhone 6s, "pointing out that A9 chips manufactured by Samsung are higher in power consumption than A9 chip manufactured by TSMC" got confused. If the performance of the modem chip on the next iPhone is different between Qualcomm and Intel, there is a good chance that confusion will occur again.

If the CPU such as iPhone 6s is manufactured by Samsung, there is no battery more than TSMC made, how to check is Gore - GIGAZINE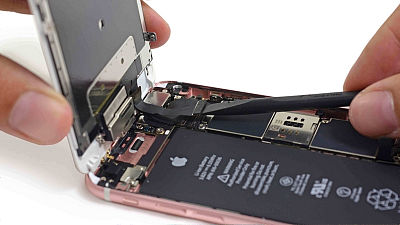 There is little known reason for chip supply to Intel's iPhone. Since 2007, Intel bought the modem development department of Infineon Inc. which had been supplying the modem chip to the iPhone in 2010, but in 2011 the iPhone 4S that appeared in 2011 to support CDMA adopted by Verizon Apple I switched the modem chip to Qualcomm. As a result, Infineon lost its position as a modem supply vendor and Intel did not supply chips to the iPhone. If Intel's modem chip will be adopted on iPhone 7, Intel will likely regain its status as a chip supplier to the iPhone for the past six years.

In addition, receiving the report of Bloomberg, Intel 's stock price, which had been falling by about 7% since the beginning of the year, rose, and contrary to the beginning, the price of Qualcomm plummeted by about 3%, which had been rising by 10% since the beginning of the year.