Banana and mango participated in the mushroom bamboo shoots, I tried "Mushroom Mountain Banana Taste" and "Takeo no Sato Mango Taste"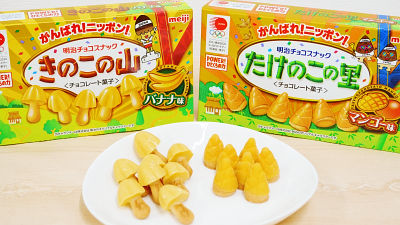 The tropical flavor of banana taste and mango taste appeared in the Meiji "Mushrooms of Mushrooms" and "Takinoko no Sato" where everyone should have eaten at one time. New release on May 17, 2016 (Tuesday) "Mountain of mushrooms Banana taste"When"Bamboo shoots mango tasteI decided to buy it as soon as possible what it is supposed to do.

Mountain of mushrooms Banana flavor | Mountain of mushrooms, village of bamboo shoots | Meiji Co., Ltd.
http://www.meiji.co.jp/sweets/chocolate/kinotake/products/banana-kinoko/

Bamboo shoots mango taste | Mountain of mushrooms, village of bamboo shoots | Meiji Co., Ltd.
http://www.meiji.co.jp/sweets/chocolate/kinotake/products/mango-takenoko/

"Banana taste of mushrooms" and "Tango no Sato mango taste" bought at the neighborhood supermarket. It is not fresh brown chocolate color but wearing banana color and mango color chocolate is very fresh. The reference price by the maker was 200 yen for tax, which was sold a little cheaply at 198 yen for tax in the supermarket I bought this time.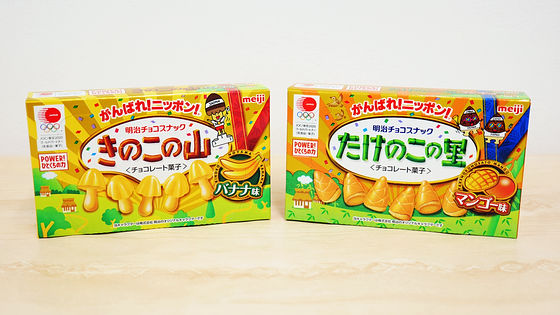 First of all, I will eat from the mountain of mushrooms. In addition to the 2020 Tokyo Olympic and Paralympic partner logo, confetti snow is dancing, etc. It is packaging design a bit more flashy than the original one.



Notation of "Banana taste" greatly in the package. The original character of Meiji is also drawn.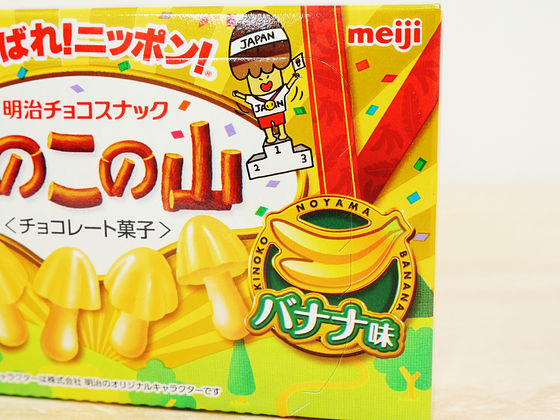 The raw material name is the letter of "banana powder". The energy per 66 grams per box is 381 kcal.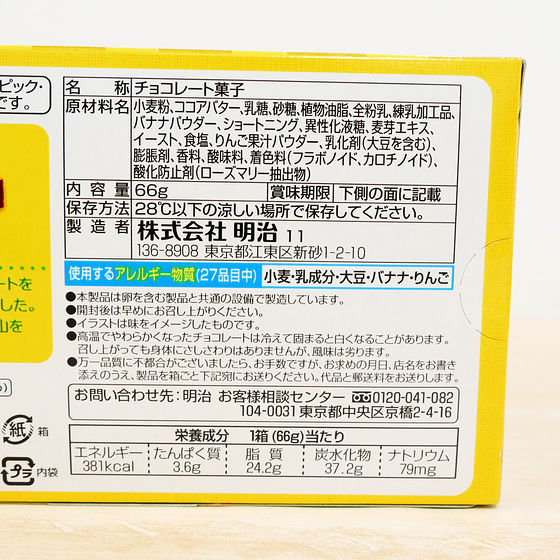 When opening the box and cutting the seal, the sweet and sour aroma of banana flies out.



It is said to be banana taste, but the shape remains mushrooms as well. It is a fresh atmosphere somewhat because I have never seen such mountains of yellow mushrooms.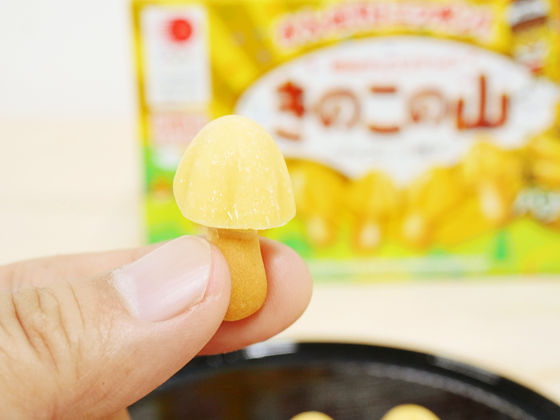 The taste was full of banana, it was a dish that could taste the sour taste of banana and chocolate-like sweetness. Among the editorial staff, the same Meiji sellsBanana chocolateSame flavor! There were staff who raised voices.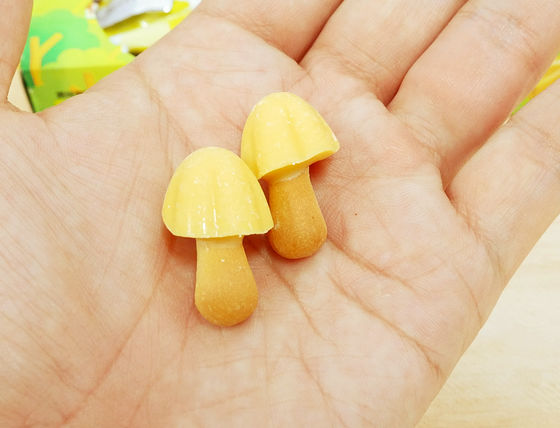 Next, "Takaneko no Sato mango taste". This is also mango-colored bamboo shoots are designed.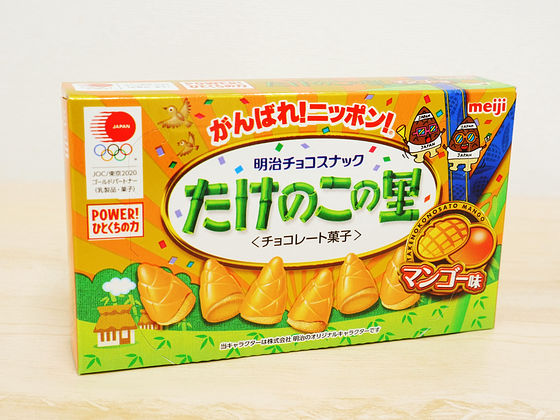 The bamboo shoot style original character is a little funky. The yellow bamboo shoots are also quite fresh, but if you think carefully, the true bamboo shoots color may be closer to Kotch.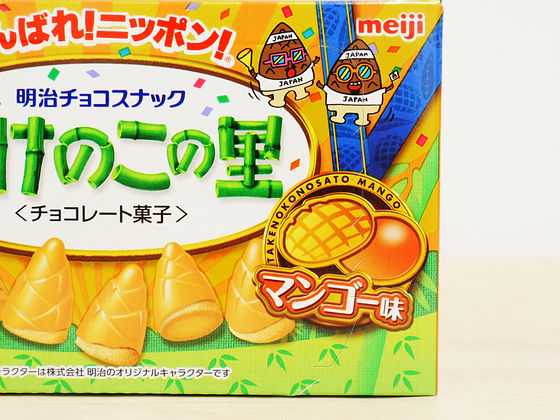 In addition to mango powder, margarine and almond paste, orange juice powder, apple juice powder name as well as raw material. The energy per box is 350 kcal.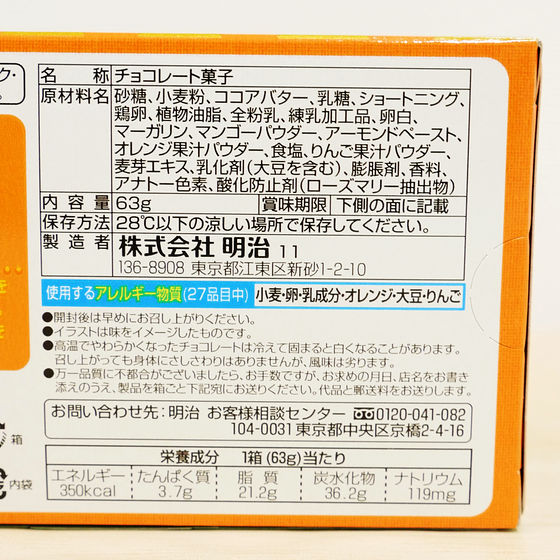 When opening the seal, in addition to the tropical scent overflowing like mango, you can also feel the fragrant smell of bamboo shooty cookie.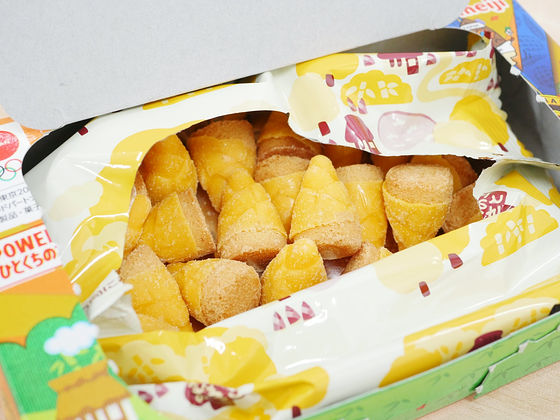 It is a mango taste but a shape is a bamboo shoot. The feeling of wearing cookie 's powder is full of bamboos villas' likeness.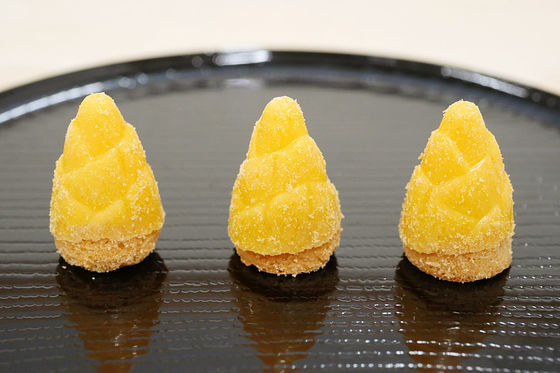 The taste is mango itself, it is refreshing and sour taste so it feels like you can eat more than ordinary bamboo shoots. Is this supposed to have been addicted to the aim that the Meiji era "I finished it as a taste that I want to eat even in hot weather" ....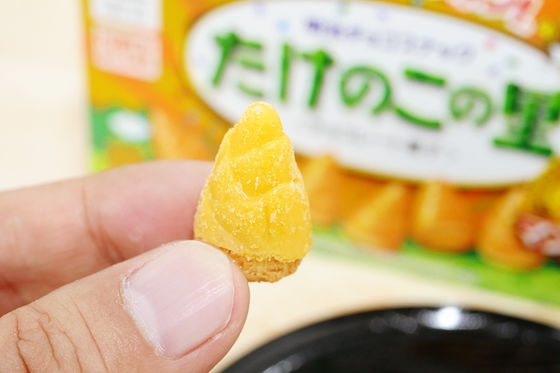 When looking at the mushroom mountain banana taste and the bamboo shoots mango taste side by side, the mango taste was darker in color.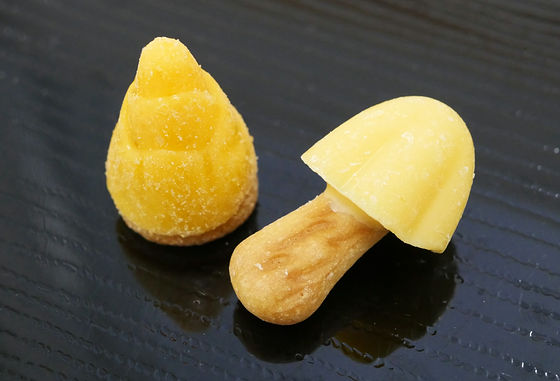 The two items I tried this time are on sale at stores throughout the country from May 17, 2016 (Tuesday). Even in the case of "It's chocolate in summer ..." ... "It was impressive that it was a flavor that I could eat as much as I could surprisingly.