Opera VPN "Opera VPN" which allows free use of VPN from iPhone / iPad and ad blocking & tracking block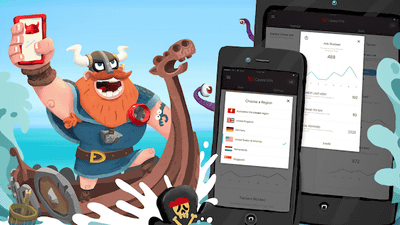 We set five countries around the world as virtual location,VPNApplication for iOS which is free to use and free to use "Opera VPNOpera of web browser released. Since it also supports Japanese, I installed it on iPhone and tried using VPN connection.

Free and unlimited VPN app for iPhone and iPad available today | Opera
http://www.operasoftware.com/press/releases/mobile/2016-05-09

Opera VPN: Free unlimited ad blocking VPN on the App Store
https://itunes.apple.com/jp/app/id1080756781

Search for "Opera VPN" on the App Store and tap "Get".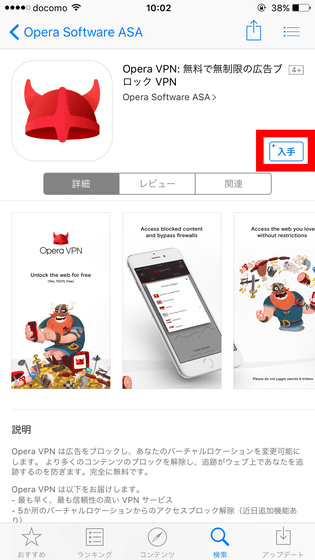 After installation, tap "Open".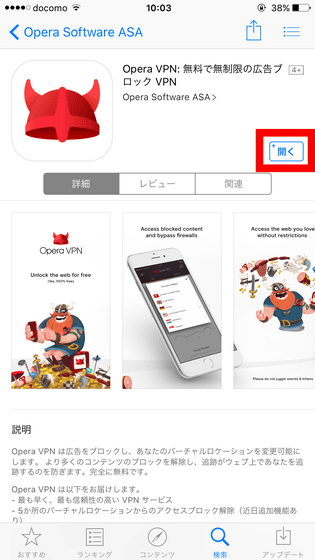 Tap "Continue".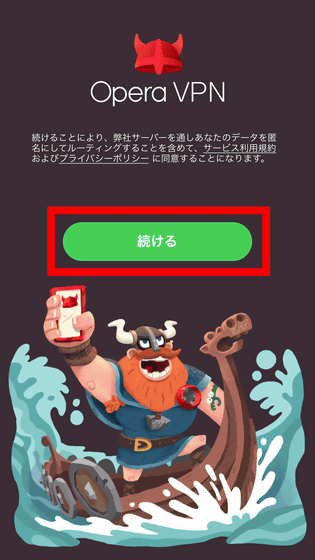 Swipe to the left and read the description of the application.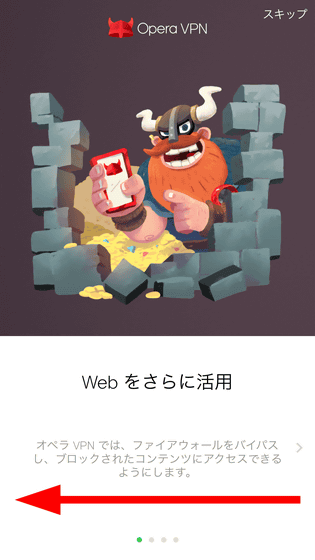 To allow notification, tap "Continue" and tap "OK".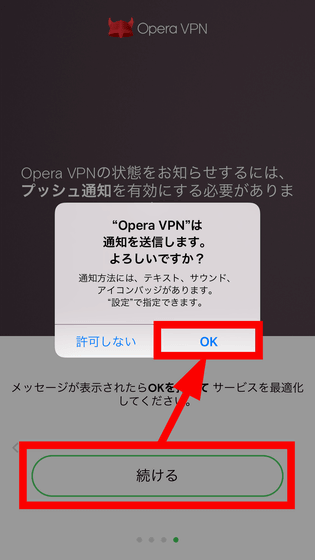 Next to install the VPN profile, tap "Continue" and tap "Allow".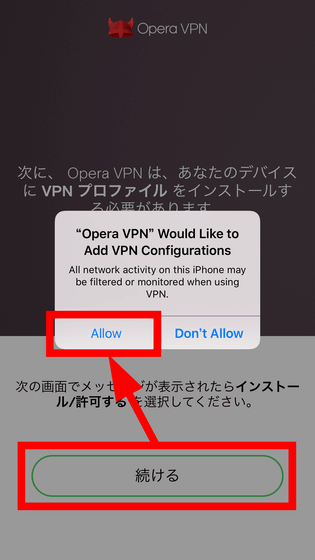 "Opera VPN" is added to the iPhone setting, so wait.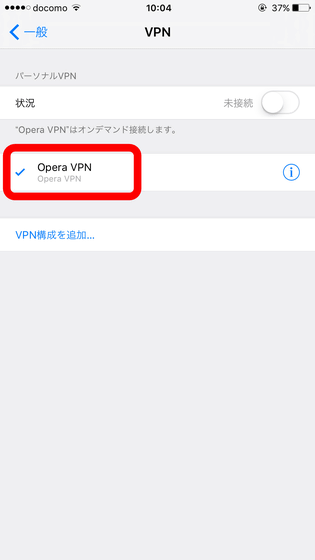 Automatically return to the application and the tutorial will start, so swipe to the left.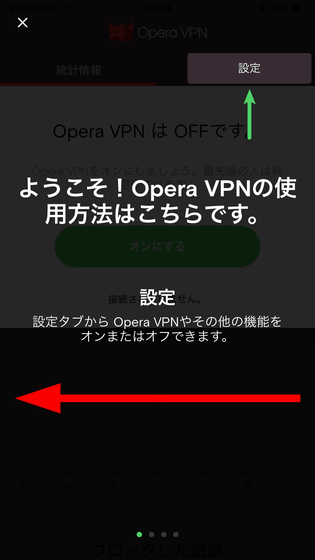 Finally tap "Yes, I understood".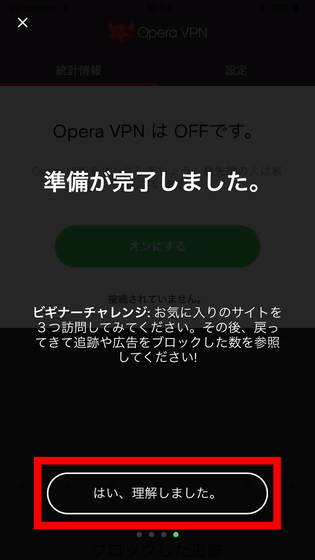 To start VPN connection, tap "Turn on" in the center of the screen.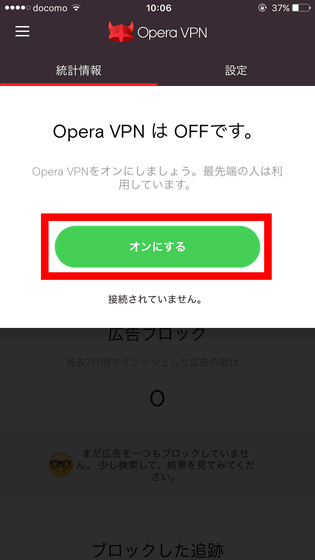 Wait for a while as the connection is made.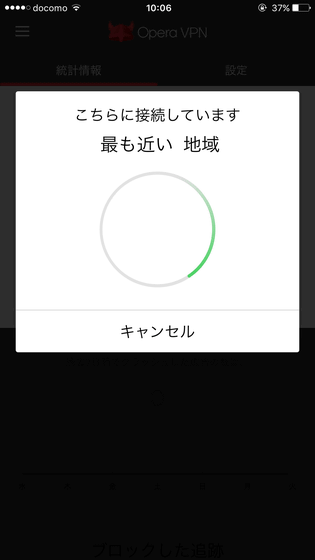 However, since it was not possible to connect properly in the mode of automatically selecting a region, tap "select region".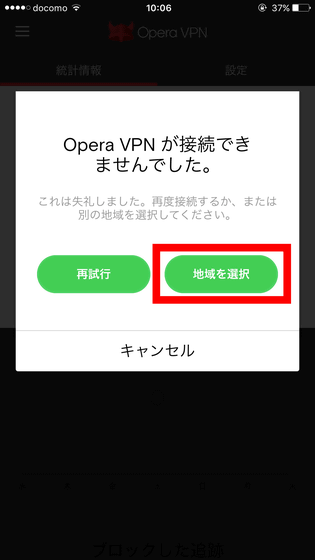 Select a virtual location from Canada, Germany, Holland, Singapore, the United States. This time I chose Germany.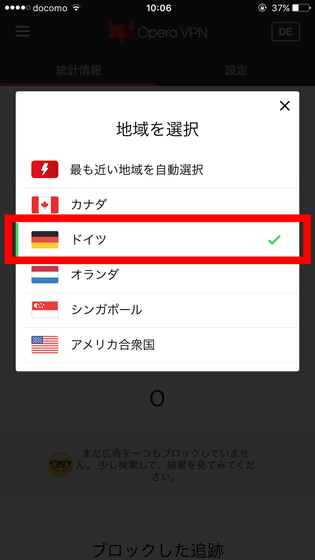 When the VPN connection is successful, a green check mark appears in the center of the screen, and "VPN" appears on the right side of the radio icon on the upper left.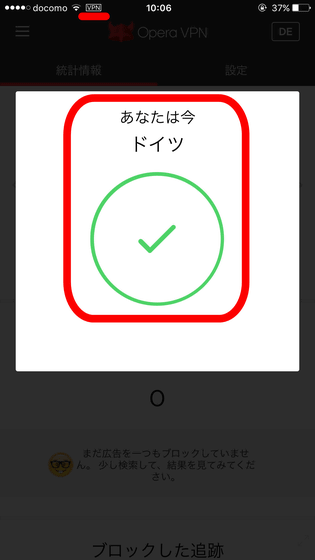 Try to get information such as IP addressConfirmationWhen opening it in Safari, at the time of normal connection ......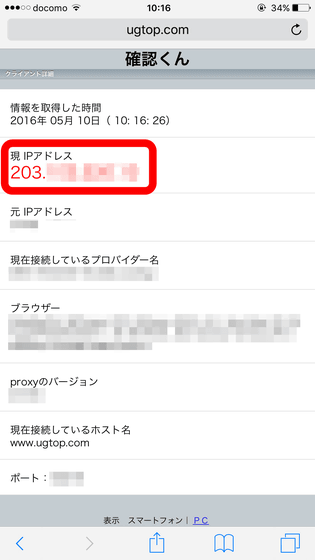 At the time of VPN connection, it was confirmed that the IP address changed.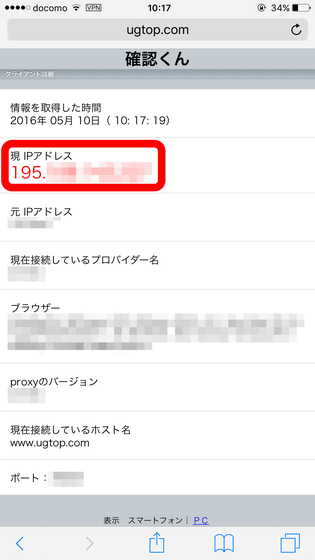 In addition to VPN connections, Opera VPN also allows ad blocking and tracking blocks during web browsing.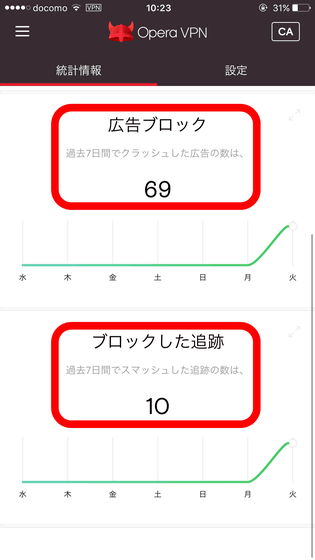 You can also check the number of blocks per day and week, respectively.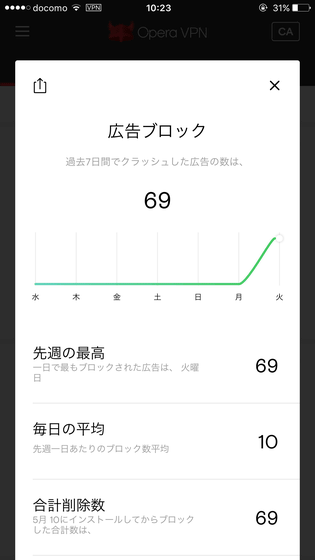 To terminate the VPN connection, tap the toggle button of "Enable OPERA VPN" from "Setting" and turn it off.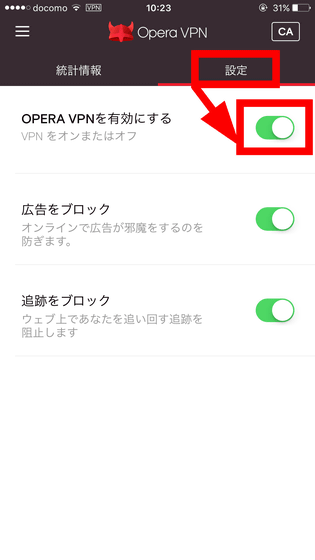 Also, to change the virtual location, tap the region name in the upper right ... ....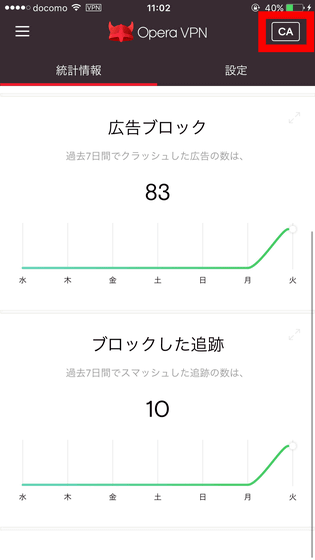 It can be changed to 5 areas.