An underwater room surrounded by 36 sharks surrounding 35 sharks appeared in Airbnb, a private accommodation service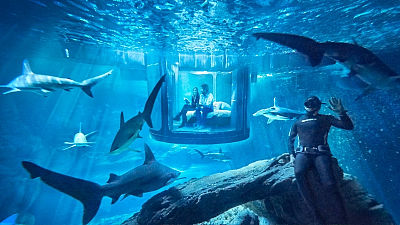 We can rent a house or a room to local people Night-stay service "Airbnb"There are lots of strange houses such as" Tree House "and" Cursed House ", and in 2015, there will be an underground cemetery in France"CatacombThere were also plans that I could stay at. And newly, Airbnb will provide a bedroom where you can sleep in the bedroom, which is surrounded by glass around 360 degrees and 35 sharks swim in the aquarium.

Airbnb underwater bedroom - Aquarium de Paris - Business Insider
http://www.businessinsider.com/airbnb-underwater-bedroom-aquarium-de-paris-2016-3

- Houses for Rent in Paris - 16 E - Arrondissement
https://www.airbnb.co.uk/night-at/shark-aquarium

This is a room surrounded by 36 sharks and 35 sharks.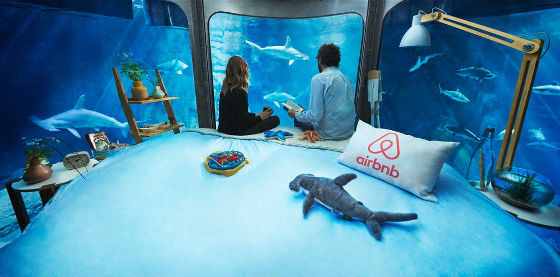 From the top, you can see that the bed is placed in the middle of the room.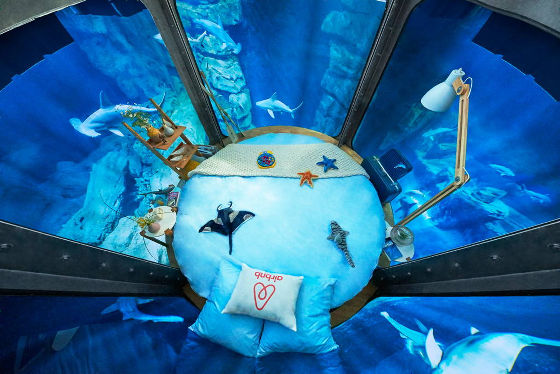 A real shark that swims swiftly behind the shark's ornament ...... placed on the bedside stool.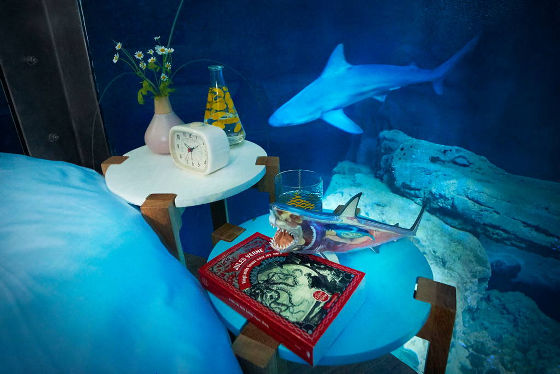 This is a state of aquarium seen from another room. You can see the bedroom in the back.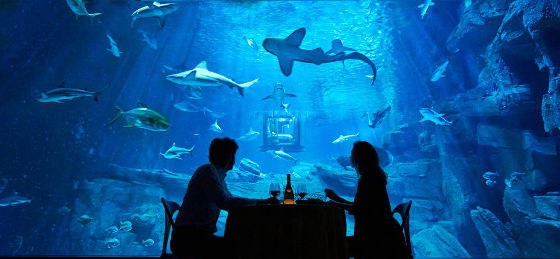 It is like this when you close up.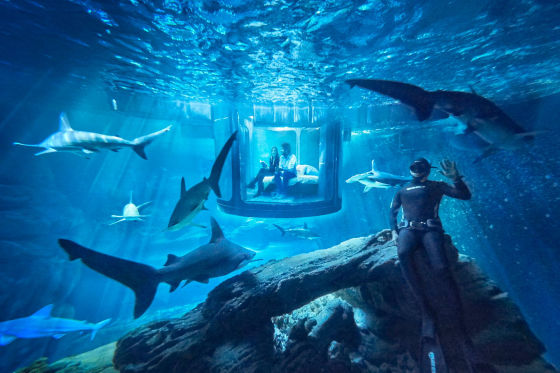 In Airbnb, the hotel is introduced as follows.

- Houses for Rent in Paris - 16 E - Arrondissement
https://www.airbnb.co.uk/night-at/shark-aquarium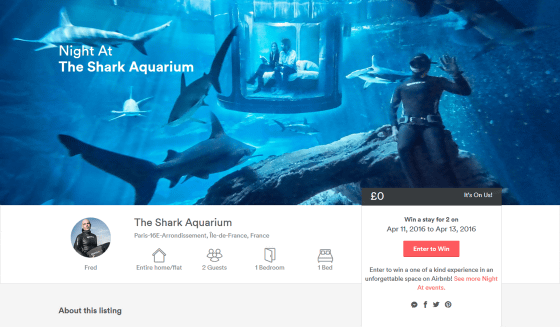 If you look closely at places where accommodation expenses are supposed to be written normally, the price is 0 euro. You can see that the cost will be borne by Airbnb. The date that we can stay is preset, 3 days, 2 nights from April 11 th (Monday) to 13 th (Wednesday) of 2016. When you press "Enter to Win" ......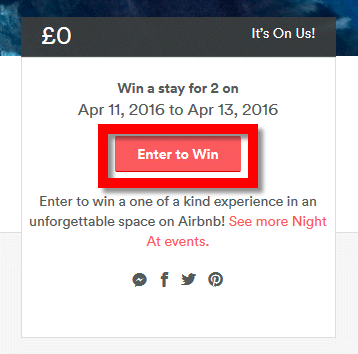 First we had to login to the website. If you have an account, enter your email address and password and click "Log In". People who do not have a registration from "Sign up" under the login button.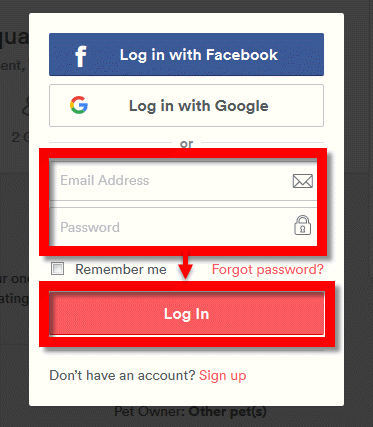 Then, the text section appears like this. The right to stay in the underwater room surrounded by sharks is made to be able to get in the contest form and the applicant needs to explain the reason of "Why do you want to stay in a room surrounded by sharks" from 50 words to 550 words there is. In addition, guests have several conditions such as "over 18 years old" and "weight under 190 kg".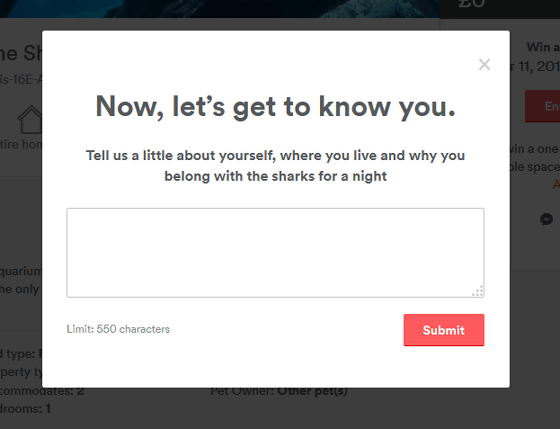 "All round-up lodging" "Up to two guests" "One bedroom" "One bed"




Also, regarding amenities, necessities such as towels and shampoo are provided, with breakfast included. There is no TV or Internet environment.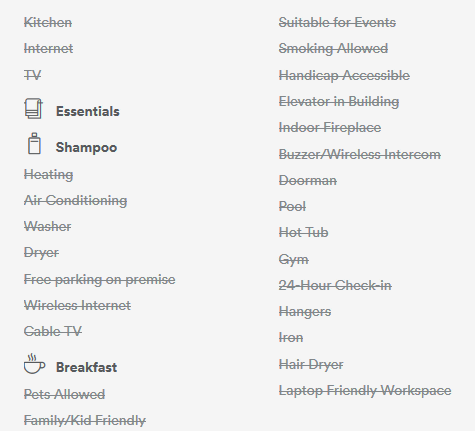 After checking the location, it was near the Eiffel Tower in France.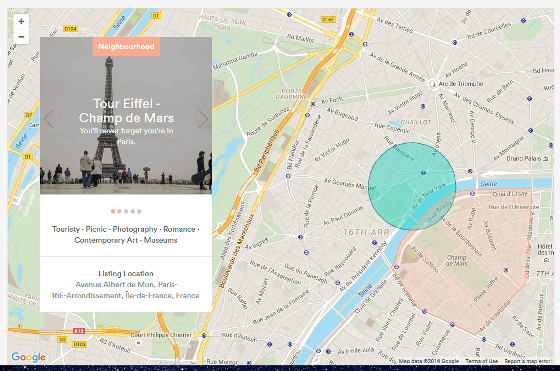 Hosts renting accommodation are free diversFred BuyleMr. Buyle is the eighth person in the world who has died in the ocean and reached 100 meters in breath and received three awards as a free diver. Currently he is also active as a photographer taking photos of the underwater world by free diving.



Among the house rules are "Sharks are sensitive to lights so do not take self in the dark", "Do not watch the movie" Jaws "before staying" "Do not dive" "Do not feed" "Before going to bed There was a unique settlement that I had never seen in other inns, such as "to count sharks instead of sheep."

The contract deadline is Central European Time and it is 23:59 on April 3.