Apple is building its own system to break out of the cloud where Amazon, Microsoft and Google are dependent.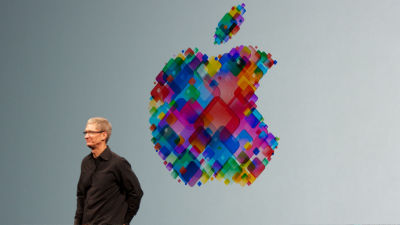 ByMike Deerkoski

Apple, which provides iCloud service for iPhone and iPad users, borrows servers for clouds from Amazon and others. However, in order to reduce dependence on other companies in the future, Apple is reporting that it is aiming to build a server environment in-house.

Inside Apple's Cloud Infrastructure Troubles - The Information
https://www.theinformation.com/inside-apples-cloud-infrastructure-troubles

Cloud Makes For Strange Bedfellows: Apple Signs On With Google, Cuts Spending With AWS - Page: 1 | CRN
(Audio automatic playback attention)http://www.crn.com/news/cloud/300080062/cloud-makes-for-strange-bedfellows-apple-signs-on-with-google-cuts-spending-with-aws.htm

Report: Apple developing at least 6 cloud infrastructure projects incl. Servers to prevent snooping | 9to 5Mac
http://9to5mac.com/2016/03/23/apple-cloud-infrastructure-servers-snooping/

Apple has,I use Amazon Web Services (AWS) and Microsoft Azure for iCloudIt has been told. But,CRNAccording to Apple, a new cloud server contract with Google Cloud Platform from 4 million dollars (about 450 million yen) to 6 million dollars (about 680 million yen), according to which the majority of the AWS contract It is expected to close off. The reason why Apple switched from AWS to Google Cloud Platform is seen as being superior to the price.

It's true,@ ICloudTo be ordered powered by@ Google cloudBut will take a year & unlikely to be profitable.@awscloudLost $ from iCloud.

- Amir Efrati (@ amir)March 16, 2016
To switch to more cheap service while using multiple partner companies properly gives Apple good price negotiation goods but it also means creating circumstances depending on other companies' services. Currently, Apple borrowing a cloud server from another company and offering iCloud services said that they are building their own six types of cloud serversThe InformationIt reports.

Among them, in the server development project named "Project McQueen", Apple said that it is developing its own data storage system. Apart from Project McQueen, Apple is reporting that Apple is developing a unique network and system environment to strongly support iOS application developers.

The reason why Apple wants to switch from another company's cloud server to its own server system is that it not only lowers reliance on other companies but also has a point of confidentiality. Apple is worried about the risk of data being stolen when it is compromised into the system by using other server, and we anticipate the need to build our own server environment to reduce these risks It is being done.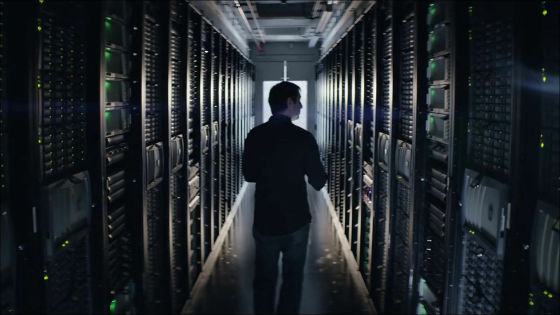 In addition to this, as one of the reasons why Apple has greatly stepped up to build its own cloud server,Problem with FBI requesting to decrypt iOS encryptionIt can also be thought that there is. Apple aiming to keep perfect confidentiality will continue to pursue its own line of pursuit of perfection by aligning all kinds of things in-house.