Jack Dorsey, who founded Twitter, talks about Twitter's future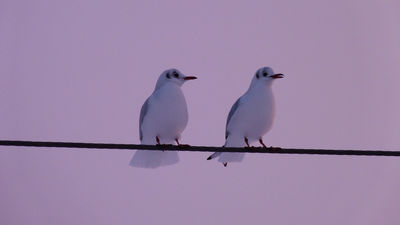 ByMozzercork

Dick Costro retired from Twitter's CEO in June 2015, and Mr. Jacques Dorsey became the new CEO. Mr. Dorsey, co-founder of Twitter who came back to the point of disappointment once again, interviewed a part of what Twitter is going to do in the future.

The Future of Twitter: Q & amp; A with Jack Dorsey
http://www.bloomberg.com/features/2016-jack-dorsey-twitter-interview/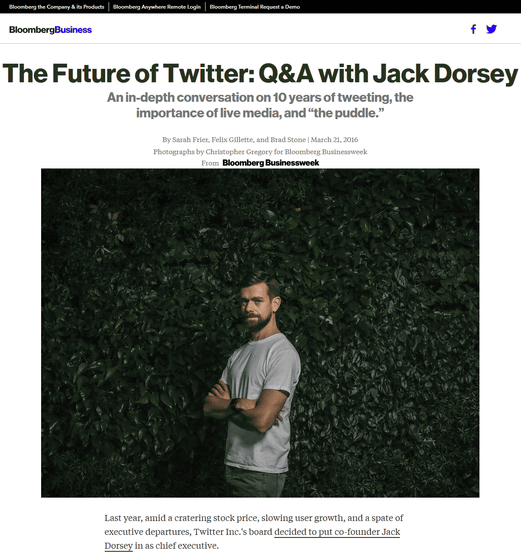 Mr. Dorse said that Twitter has expanded reality over the past ten years, in conjunction with the current situation where stories about virtual reality and augmented reality are exciting. For example, using Twitter, you can enjoy games, live events, political debates and more.

A concrete example is a streaming relay application "Periscope". In the UK, delivery was done only to see the puddle outside the window of the house, but at the beginning the number of viewers who were ten people increased to 100, 1,000, and 20,000, In the end there was a case that there were 650,000 people watching the same puddle. Mr. Dorsey himself was watching this distribution, but the important thing is not to "see the puddle", but that it was an experience "many people are seeing the same things together" together.

When I faced an earthquake in San Francisco, Dorsey felt that "technology was faster than the movement of the earth" because I felt the tremor since mobile phone was notified of the earthquake first. Even if someone is physically not next to me, I can face the same incident and told me it is Twitter that gives me the power as if the world is shrinking.

This connection is the real pleasure of Twitter Mr. Dorsey. It was Twitter 's first worth to talk about what is going on all over the world, especially spreading information about live events soon.

In future, we will further optimize for "live" for individuals. Number of Twitter usersGrowth slows sharply in 2015,furtherIt has started to declineIt is a story that attracts attention to how Dorsey will rebuild.