Morose Teriyaki mellow cream cheese is outstanding "Cream Cheese Teriyaki Burger" Tasting Review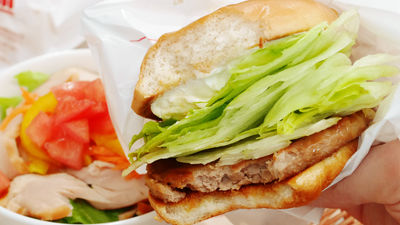 Mosu original cream cheese which added Moss original cream cheese which mixes several kinds of cream cheese and adds domestically produced butter to the "Mos Burger classic burger" "Teriyaki Burger" Plus "Cream Cheese Teriyaki Burger"Has appeared on Tuesday, March 22, 2016. What is the taste of Japanese style Teriyaki sauce and Western style cream cheese?Smoked chicken and marinated carrot and paprika"I have actually checked it out by eating it.

Japanese style Teriyaki × Western-style cream cheese exquisitely matches "Cream Cheese Teriyaki Burger" is newly appearing ~ Limited release on Mos Burger nationwide from March 22 (Tue)
(PDF file)http://www.mos.co.jp/company/pr_pdf/pr_160224_1.pdf

Meals served about one third of the vegetables needed per day Salad feast salad "Marinade with smoked chicken and carrots / paprika" with rye bread - "Marinated salad with carrot and paprika" also released at the same time -
(PDF file)http://www.mos.co.jp/company/pr_pdf/pr_160301_2.pdf

Arrived at Mos Burger.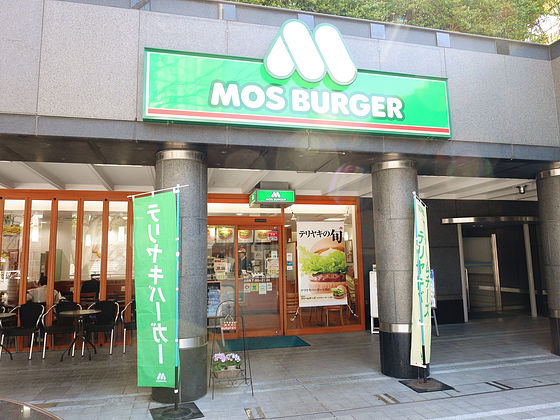 There is a signboard on the shop front notifying new products. There was also a new cream cheese teriyaki burger on the poster of the normal Teriyaki burger. Go inside and order "Cream Cheese Teriyaki Burger" (390 yen including tax), "Marinade of smoked chicken and carrot and paprika with rye bread" (440 yen including tax).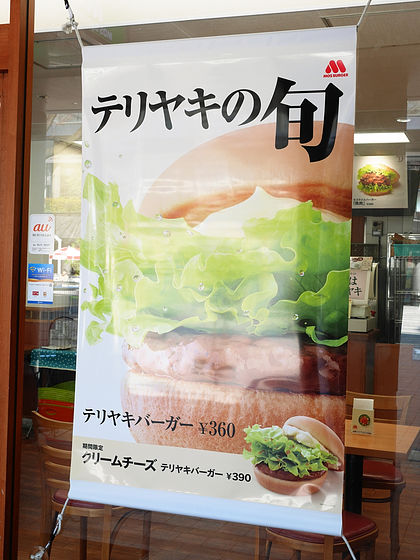 First we will eat from cream cheese teriyaki burger.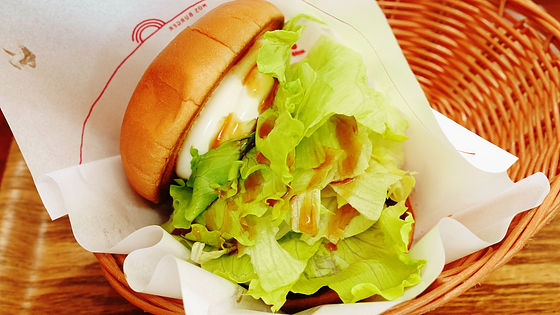 The cream cheese which becomes the eyeball is sandwiched between round bunches at the top, and as for the size, it seems that the size of 4 blocks of cream cheese of Kiri is likely to be big.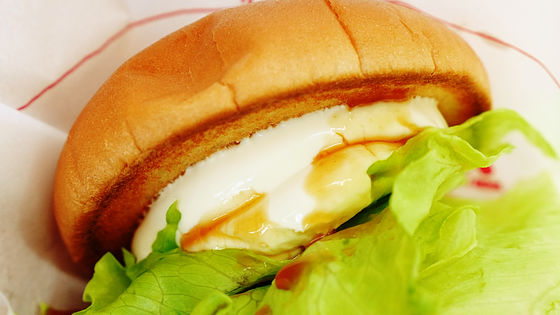 You can taste plenty of rich cream cheese with such feeling when you open only the buns.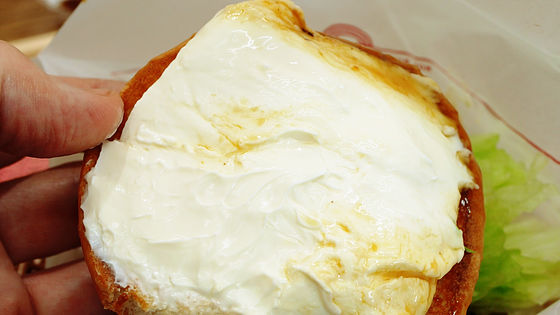 A lot of lettuce is sandwiched under it, and Teriyaki sauce is also firmly applied between lettuce and lettuce.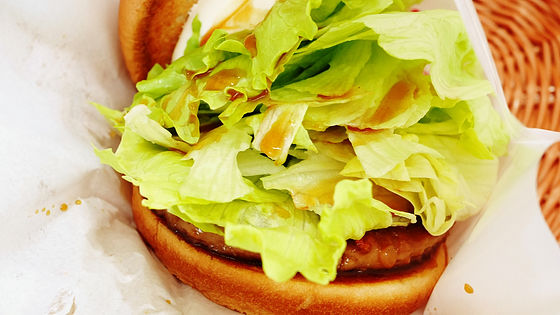 Between Lettuce and Buns, there was Patty that was full of Teriyakisa sauce that we finished with usual red miso, white miso and soy sauce.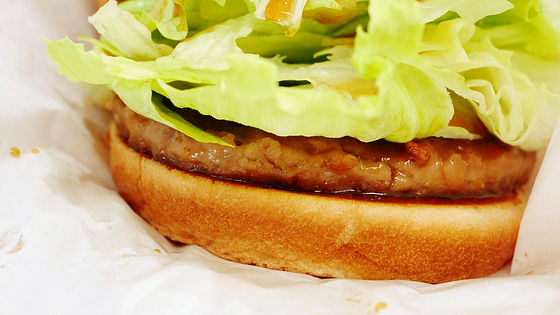 Eating, despite the large amount of lettuce, the presence of cream cheese is intense. A moderately sour teriyaki sauce and moderately sour taste of western style cream cheese melt in your mouth. Cream cheese is a type that is not very sweet and feeling less moderate than Kiri of cream cheese. Both meat and Teriyaki sauce go well. Lettuce's fresh shakiyaki feeling is considered to be "Moss burger" as expected.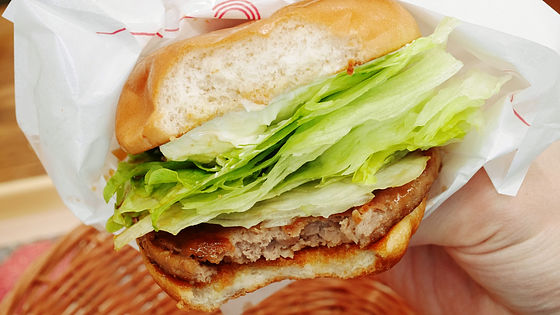 Since cream cheese goes out so much from behind, it might be better to be careful not to squeeze over too strongly to make a massive spill.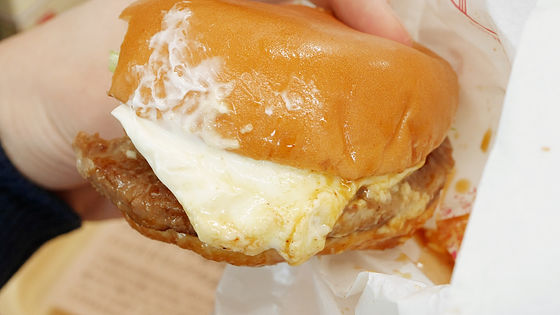 Continue to a set of marinated smoked chicken and carrots / paprika. Rye bread is included.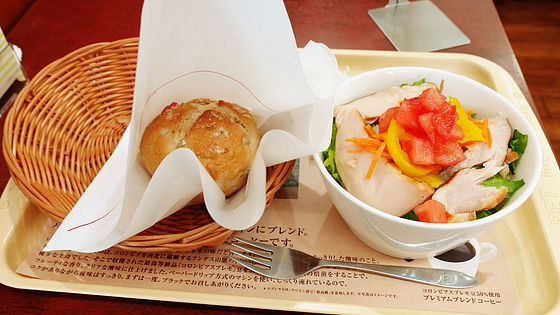 Inside of the salad is such a salad that raw vegetables · vegetable marinade · smoked chicken entered into the bowl with Morimori.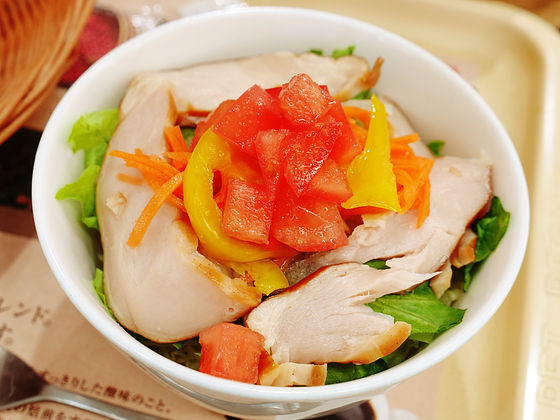 One refreshing Japanese dressing with bag.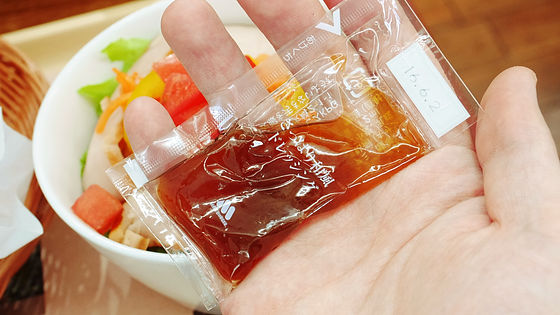 I tried evenly dressing ... ...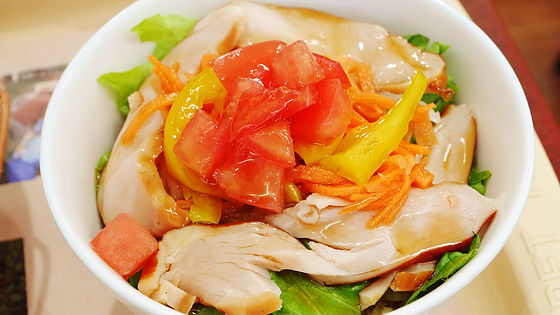 Because the top ingredients are spread over the leaves of lettuce, there is not much dressing on the sliced ​​cabbage underneath. Because the marinade has a taste, it might be better to have mixed with a fork.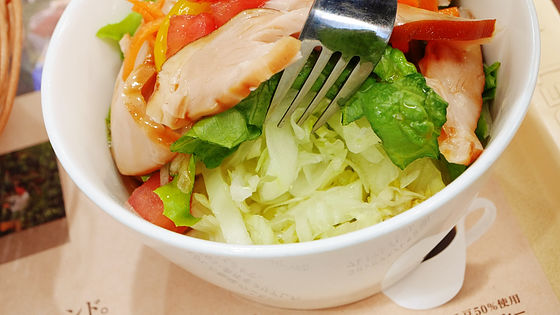 I tried eating smoked chicken and it tasted like moderately salty thick ham, but it also has a smooth flavor of sausage like smoked.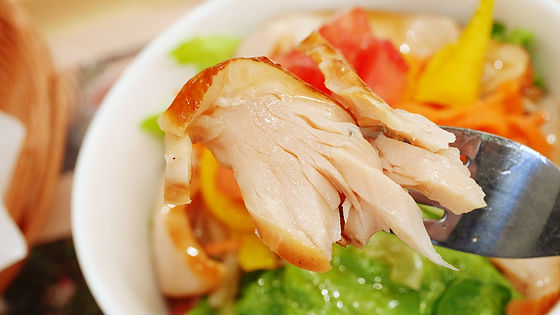 Marinated carrots and paprika dressing The marinated liquid is soaked in firmly as unnecessarily as it is sweet and sour and lightly forged.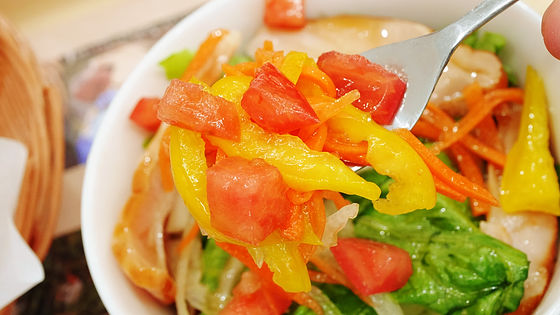 Rye bread that comes with us is fluffy and provided with other conditions. You can also enjoy the texture of crunchy walnut when you eat.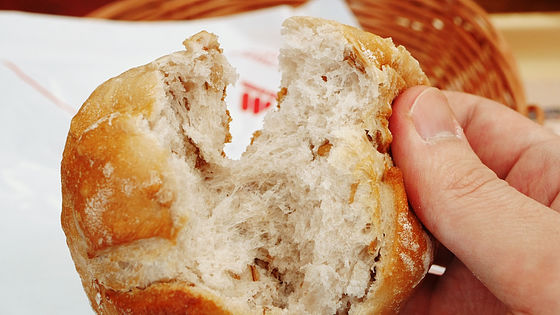 It is also ant to put a salad or smoked chicken in a sandwich.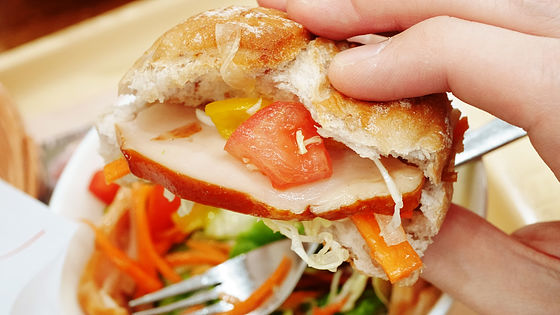 Approximately one-third of the target vegetable intake target amount of 350 g per day is contained, and even men will be filled with bread and salad with small stomach, so for people who think "recently vegetables are scarce" It was a good amount.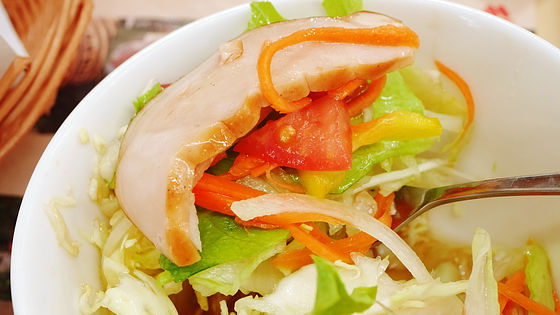 In addition, the price of "Cream Cheese Teriyaki Burger" is 390 yen, Patty becomes 2 pieces "Cream Cheese Double Teriyaki Burger" is 510 yen, it is limited time sale from March 22 (Tue) until early May. "Marinade of carrots and paprika (with rye bread)" is 440 yen, salad only "Marinade salad of carrot and paprika" is 220 yen, plus salad and drink combined with hamburgers plus 440 yen "salad Set "can also be attached. Marinated salad is sold until mid September.