The state of virtual reality game play with "Oculus Rift version Minecraft" is like this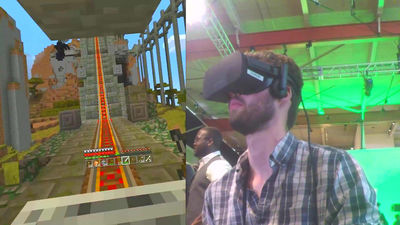 Oculus Rift has already started official reservation and it has been less than a month until the first shipment, but at the game event "Xbox Spring Showcase 2016" held in San Francisco, USA, "Oculus Rift version MinecraftA movie containing the appearance of experiencing the movie has been released. You can see how the virtual reality gameplay feels, video of the player and the game at the same time.

Minecraft with the Oculus Rift - YouTube


A Neowin reporter wears Oculus Rift and starts playing while receiving explanation from the staff. It seems to have an Xbox controller in hand.



Because the mounting position of Oculus Rift is shifted, the screen is messed up. It is not a PC version or Xbox version of Minecraft to play, but an app version of "Pocket Edition".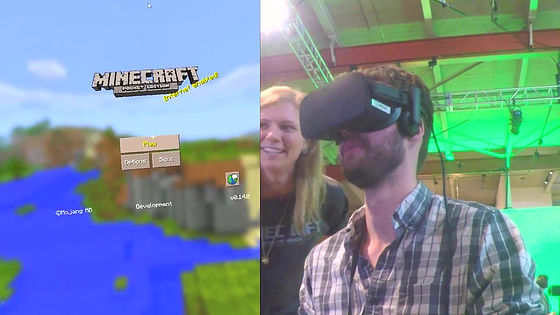 The game starts in the room, and things like television are placed in front of you.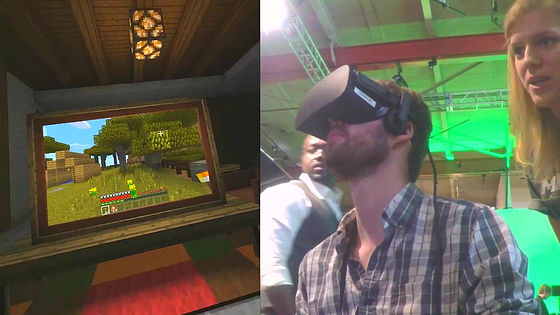 I can look around the room by moving my face, but it seems that you can also operate the Maincraft screen shown on the TV. I feel confused when playing games in virtual reality ... ....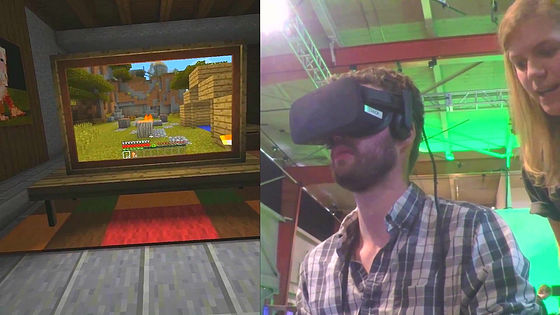 When approaching the screen in accordance with the instruction of the staff, it rushes into the television as it is.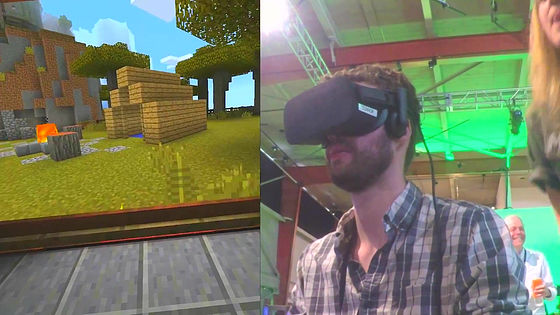 A Neowin reporter is a master craft experienced person, but when instructed to open a chest box, somehow I open the menu.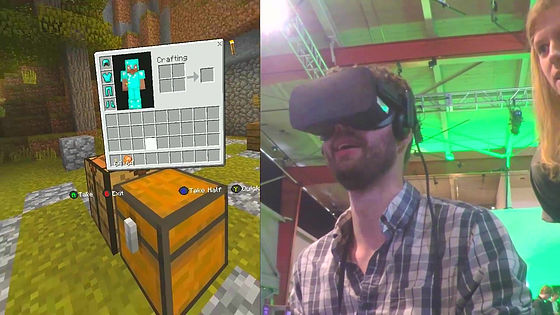 It might be difficult to play for Oculus Rift, or even to throw away a torch on hand when trying to open a chest box.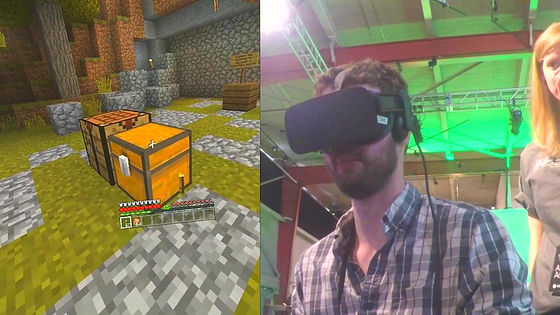 Explore and explore the world of Mine Craft like this. As you move your face the direction you look changes will change, but it seems that you can also move the view on the controller side, so it seems that the player can play without turning round and round. After a while, I found that a trolley rail was laid.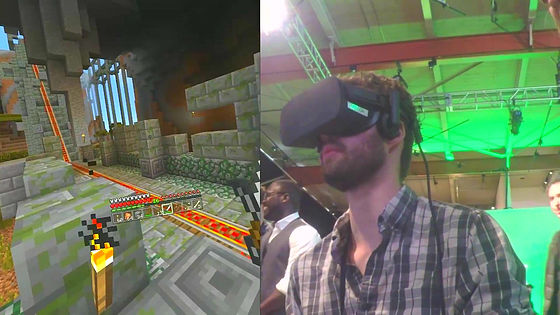 When you get on the truck, it is a rail of Redstone circuit, so we will automatically go to Gyunggyun.



If you turn your face sideways while driving, it feels like a roller coaster.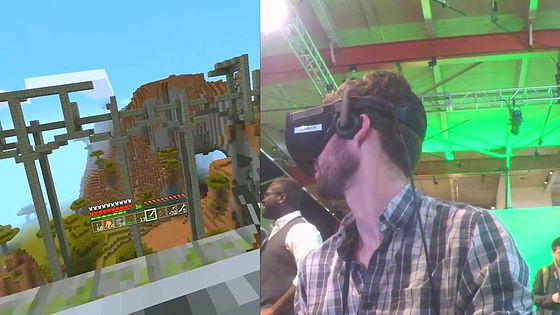 Arrived in the aisle made of glass blocks.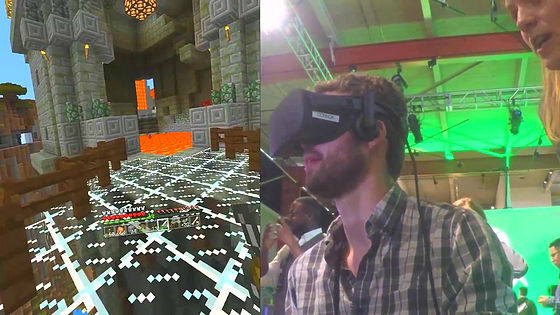 You can see that it is a rather expensive place when looking down. Even in console versions and PE game play, I feel "scary" when walking in high places, so this is quiteTamahyunYou should have been tasting.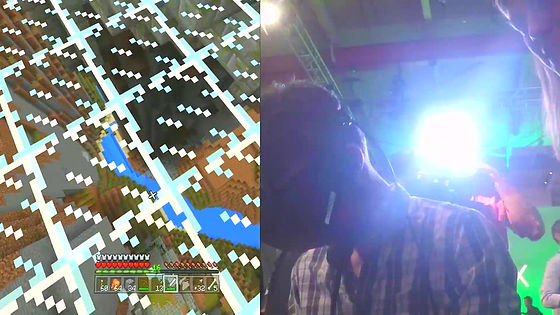 Then it is ordered to jump down to the staff and arrive at a place like a jump table.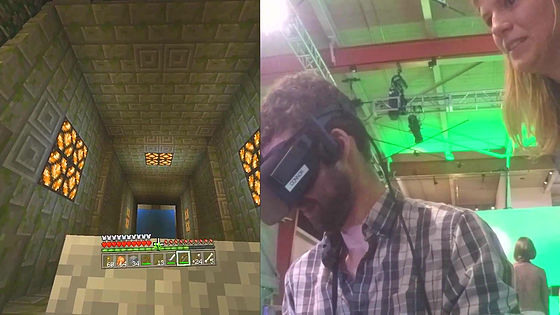 That's why I dive with Pyon and head straight into the water.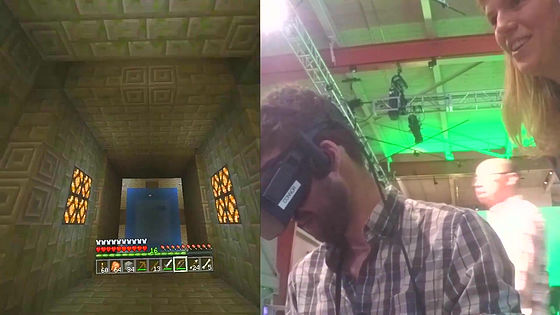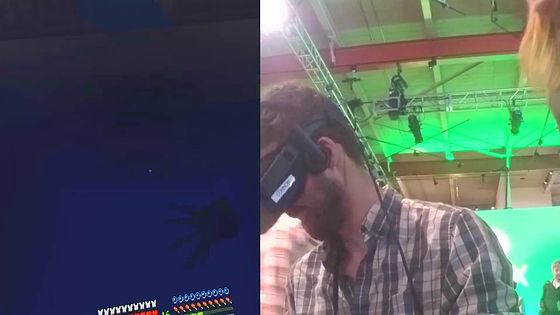 Since it is felt that there is a duration of time that shows "falling" in the movie, it seems to be quite thrilling in the image of Oculus Rift. The fallen man also smiles unexpectedly.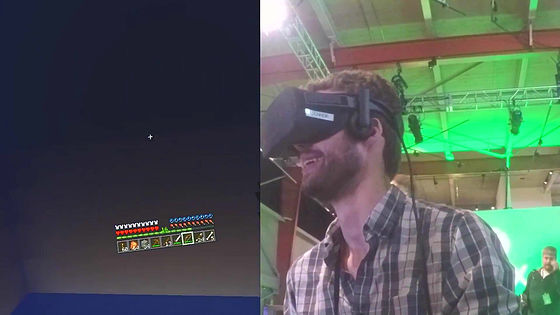 In a scene fighting a zombie pig man, I use a bow and arrow, but since Aim seems to move by moving his face, it seems difficult if I do not get used to it.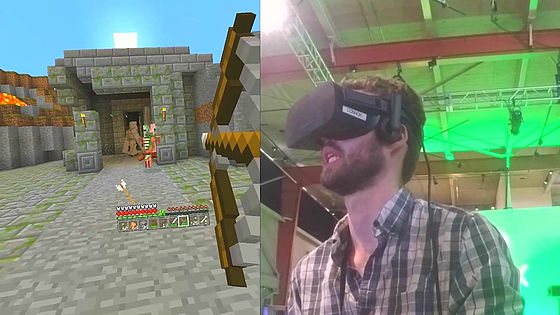 Once the play was over, the staff instructed me to exit the menu. When you select another item from the start screen, it appears in the space where another character that seems to be another player is urotic. It is also possible to enjoy virtual reality in online mode.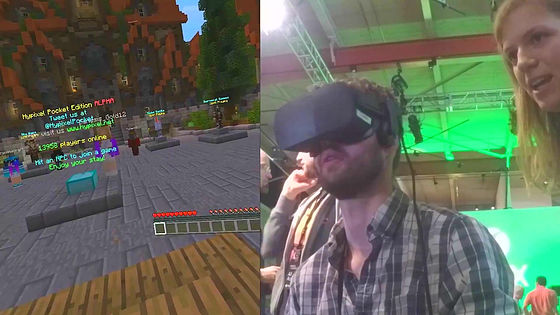 The man who was playing in this movie has the experience of playing other Oculus Rift games and the PC version of Mine Craft is also a person who has done quite a bit of things, but the first person seems to be perplexed with the operation . Despite exactly the same graphic as the traditional main craft, the play experience is completely different, "The fear actually felt in the dark and high places," the man explained, and Minecraft was created for Oculus Rift It seems that compatibility was good enough to feel it was done. In addition, Oculus Rift is scheduled to be compatible with "Windows 10 Edition" by the update around spring 2016.

Minecraft on Oculus Rift: I became a part of it and it became a part of me
http://www.neowin.net/news/minecraft-on-oculus-rift-i-became-a-part-of-it-and-it-became-a-part-of-me

In addition, there are multiple movies that have experienced the same game on Xbox Spring Showcase 2016. Game review siteGameSpotThe reporter is playing making use of the operability of Oculus Rift more effectively, and the aim of the bow and arrow is good at the middle and the gimmick which the reporter of Neowin has been thru is running.

Minecraft: Windows 10 Edition on Oculus Rift - Gameplay - YouTube


YouTuber uploading the main video of Minecraft's playing videoOMG ChadI summarize the state of playing with controllers in the movie.

Minecraft for Oculus Rift: First Look (Virtual Reality) - YouTube


It was Famitsu's reporter who was familiar with the most of Oculus Rift and he saw the dynamically moving game play situation, and there is explanation of Japanese so I can understand what is going on.

"Minecraft" Play Oculus Rift supported version - YouTube