Minecraft is compatible with the head mounted display "Microsoft HoloLens", the appearance of the world going up in front of me looks like this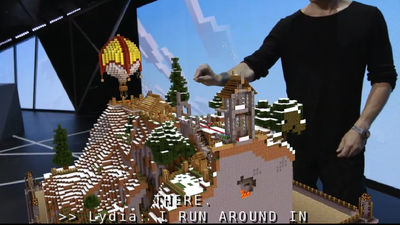 A game trade fair held in June 2015E3 2015Microsoft's work done atXbox E3 BriefingNow, Microsoft is currently developing head-mounted display "Microsoft HoloLens"It was revealed that the world's most popular" Mine Craft "corresponds.

Xbox @ E3 2015 | Xbox
http://www.xbox.com/ja-JP/e3

Kudo Tsunoda, vice president of Microsoft Studios, is on stage. at firstOculusAnnounced a partnership with Xbox One.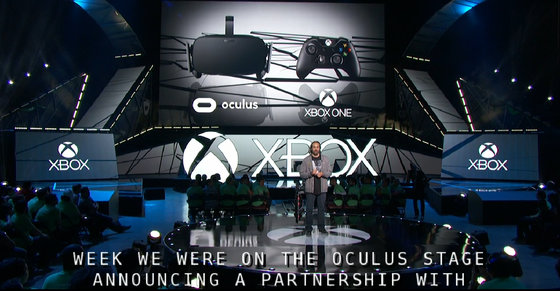 Furthermore, about "Microsoft HoloLens" which is a new device that blends reality and virtual space. Microsoft HoloLens will be officially announced in January and it seems necessary to use it with Windows 10 terminal.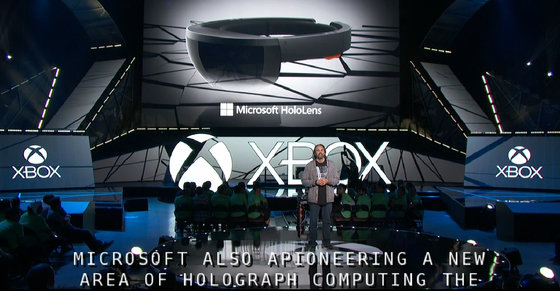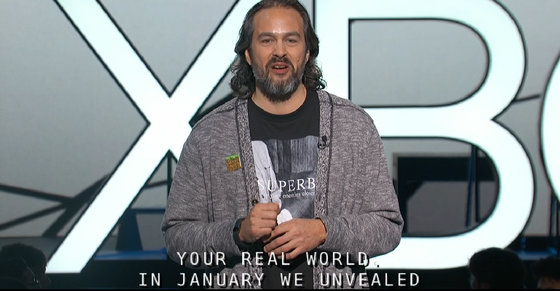 In addition, it shows that Microsoft HoloLens has the potential to change the world of games ... ...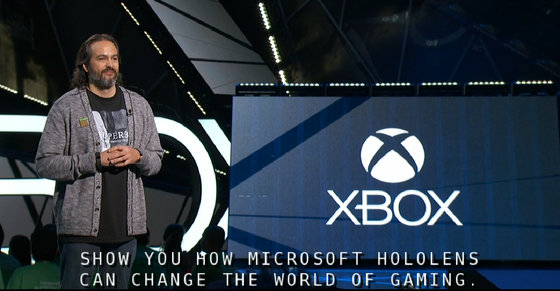 I will call Mr. Lydia who is a producer of Minecraft.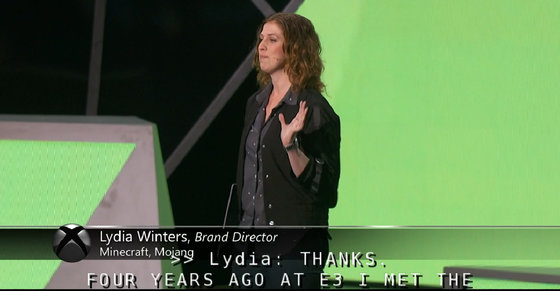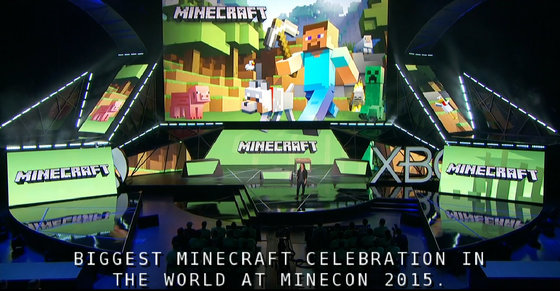 And Saxs Persson who will demonstrate the main craft corresponding to Microsoft HoloLens also appeared.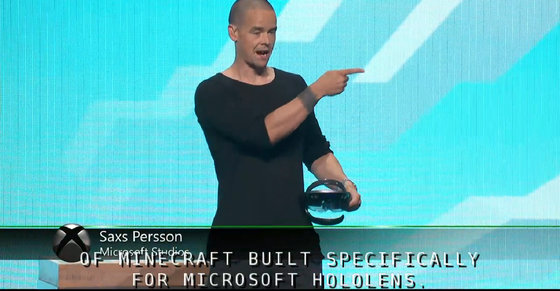 It uses a special camera to display images of Microsoft HoloLens in the venue.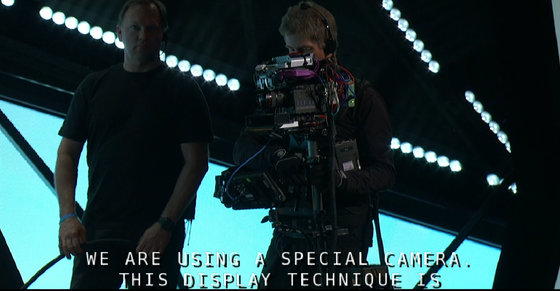 So, the world of Minecraft actually looked at Microsoft HoloLens looks something like this.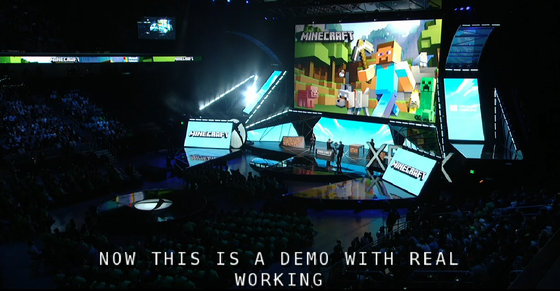 Saxs sitting in the center of the image, the picture he is watching at Microsoft HoloLens is floating in the air.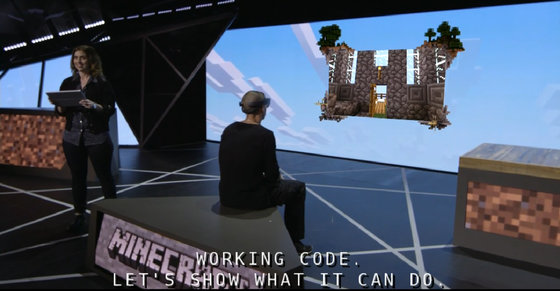 A pattern that the world of Minecraft spreads throughout sight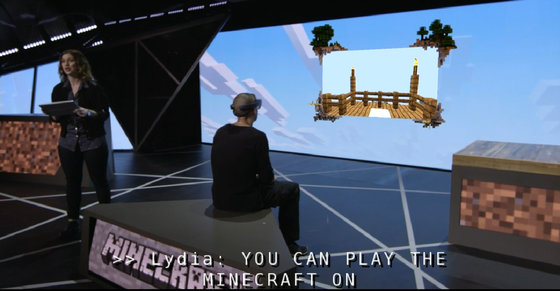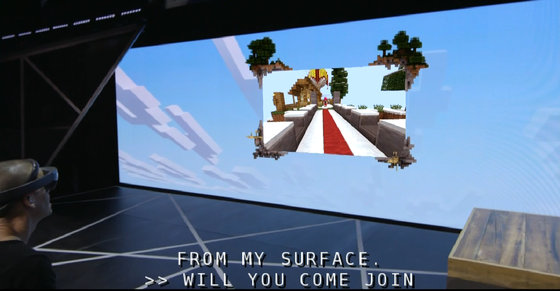 After playing a little bit, standing from the chair and moving in front of a big table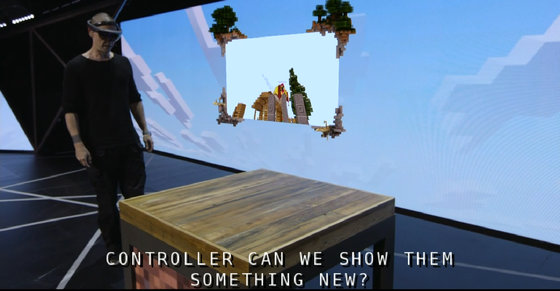 And when saying "Create world" ......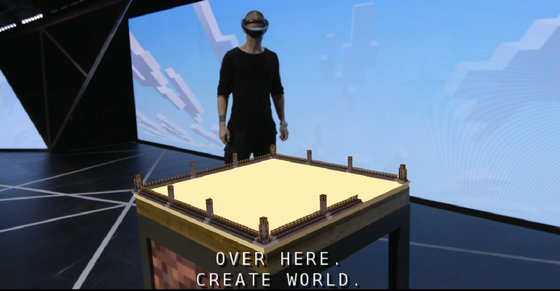 The block spreading on the platform sinks from the center ... ...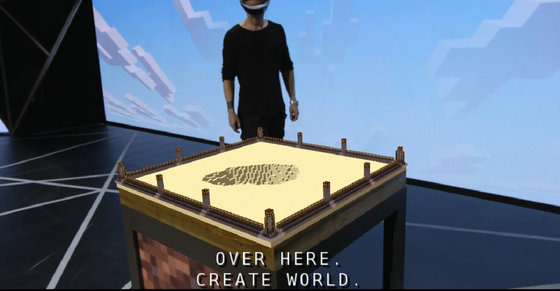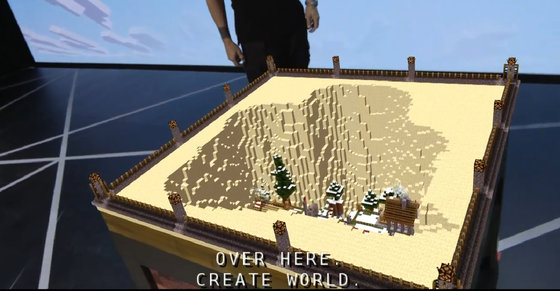 A huge city emerges from inside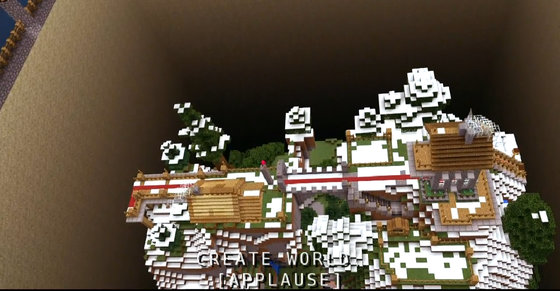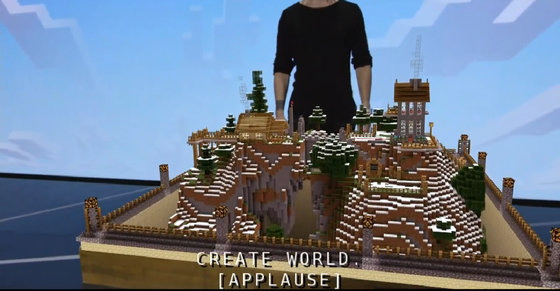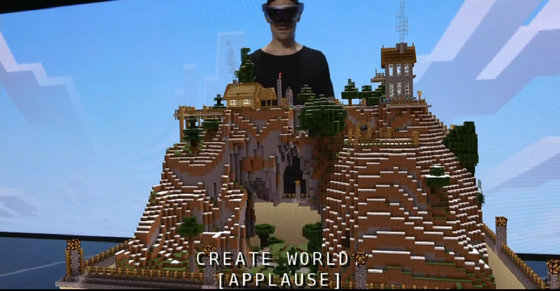 A surprised voice is raised from the venue to too much happenings.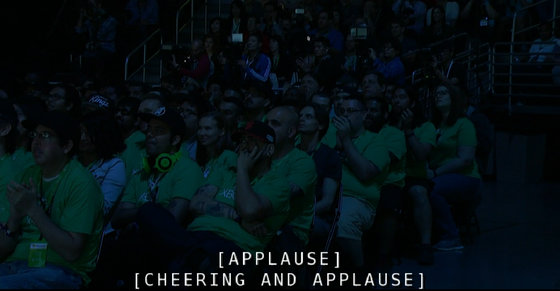 Pinch with the fingers and scroll through the whole city ......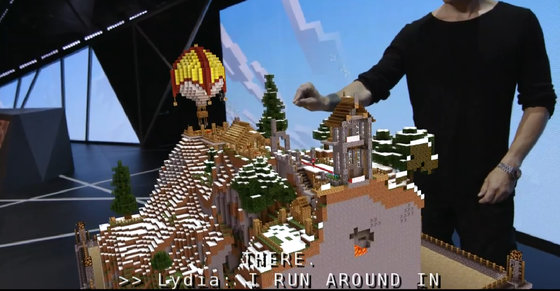 You can push your head into the house and check the inside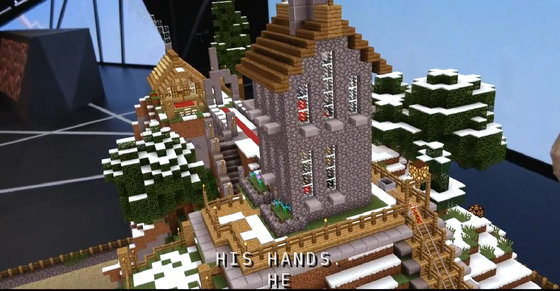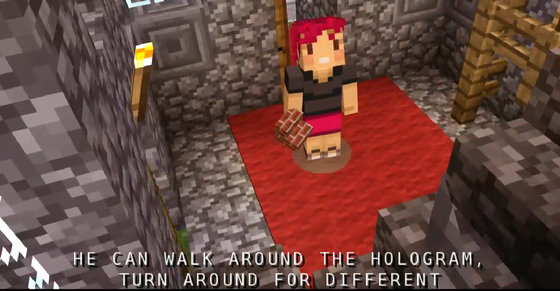 You can expand the display area with just one word.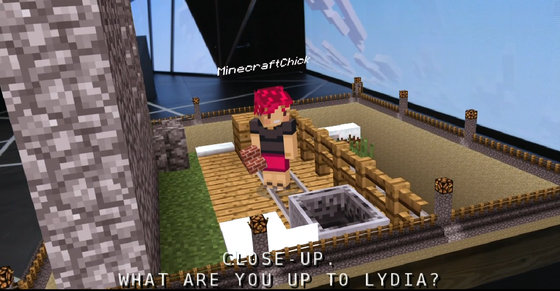 The entire city is so fine, but it has been reproduced well and you can see the characters moving around in the city well.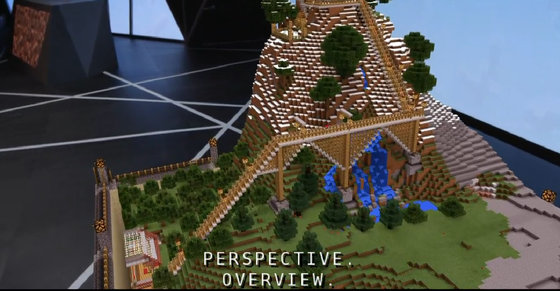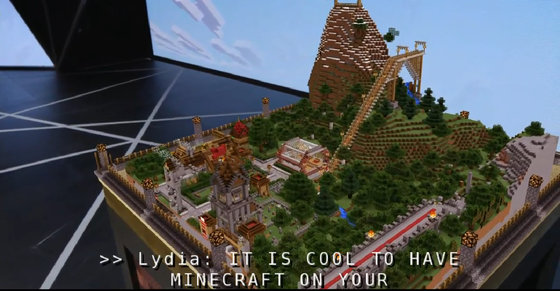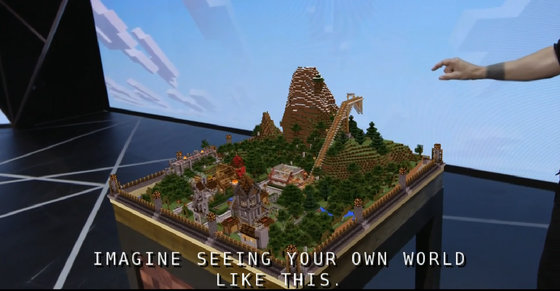 It seems to be able to play like you have never experienced before.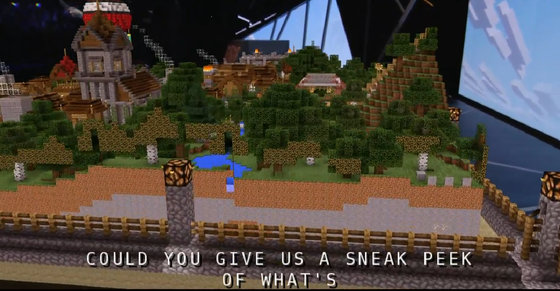 You can check the basement of the city anytime like this at any time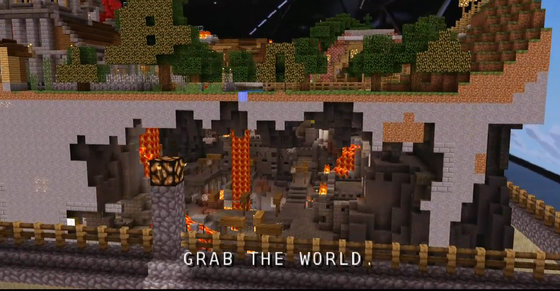 Then stack up TNT bombs ......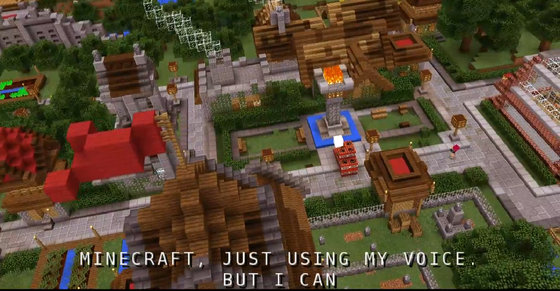 It is possible to destroy themselves.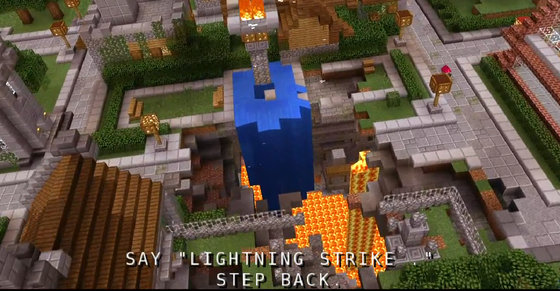 Great cheers for demonstrations unique to Minecraft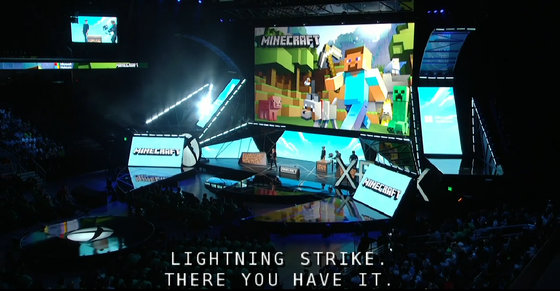 It's official:@ MinecraftIs coming to Microsoft# HoloLens.# XboxE 3Pic.twitter.com/VSyAlmdu2s

- Microsoft HoloLens (@ HoloLens)2015, June 15

· Continued
Microsoft announces Xbox One exclusive title such as "Rise of Tomb Raider" and "Gears of War 4" - GIGAZINE