Resident Evil RE: MOD to transform Tyrant to 2 'Thomas the Tank Engine' has appeared and it is talked as 'Conversely spooky'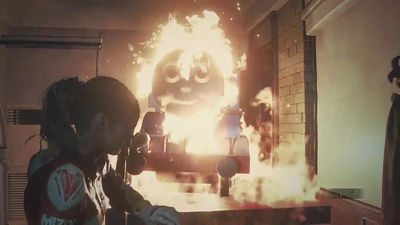 The remake version " Resident Evil RE: 2 " of Resident Evil 2 , Capcom's popular horror action adventure game, was released on January 25, 2019. Such Resident Evil RE: 2 appear to, that Mr. X Tyrant somehow " Thomas the Tank Engine has become a MOD appeared topic of converting it to Thomas a hero of".

Thomas The Tank Engine over MR X
http://residentevilmodding.boards.net/thread/10633/thomas-tank-engine-over

Substitute Mr. X For Thomas The Tank Engine With This Resident Evil 2 Mod - Game Informer
https://www.gameinformer.com/mods/2019/03/03/substitute-mr-x-for-thomas-the-tank-engine-with-this-resident-evil-2-mod

I created an MOD that transforms Tyrant into Thomas, an Internet user named ZOMBI ΞALI. The person himself also posted MOD to Resident Evil Modding Forum which is a MOD community for biohazard, while saying "Honestly, I do not even know why I made it." At the same time as MOD of ZOMBI AL I I 時, at the same time, by introducing MOD which converts Tyrant related sounds to Thomas related sounds, everything is stained with Thomas color.

If you actually introduce MOD to convert Tyrant to Thomas, you can see how the game play will look if you watch the following movie.

MR. THOMAS - YouTube


A door in the darkness opens ......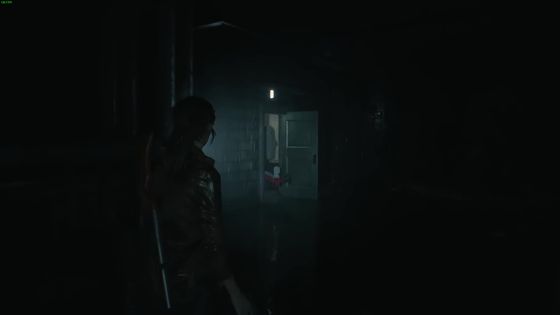 Thomas appeared from there.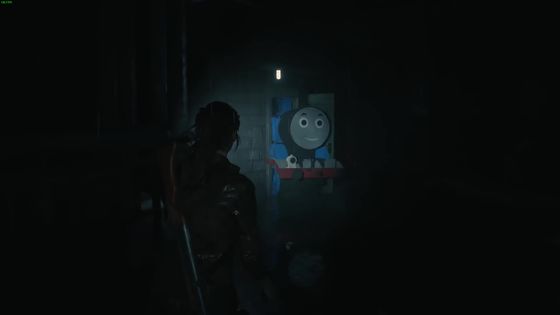 Once I take my eyes off to take a distance ......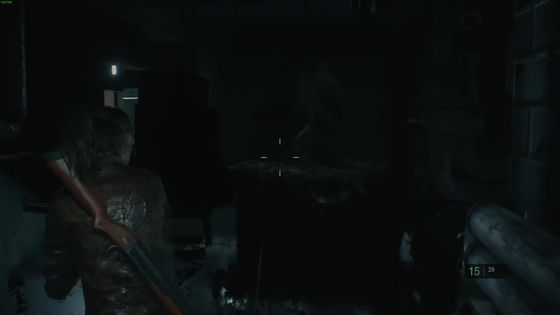 Thomas stuffed away in a moment. A smiling smile reverses fear.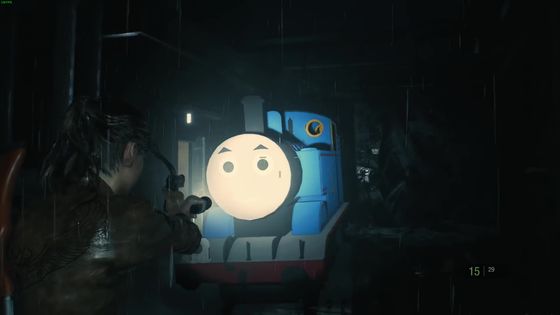 I fight with a hand gun, Thomas is not even 1 mm too unknown whether it is damaging or not.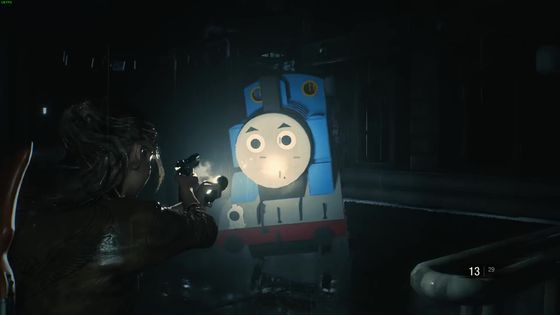 Thomas, coming down stairs without difficulty, while playing a light BGM and a sound like a locomotive "Schush, Poppo!"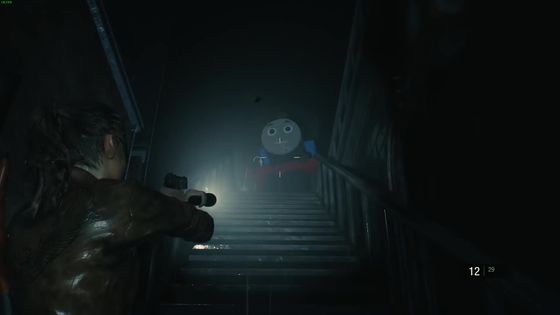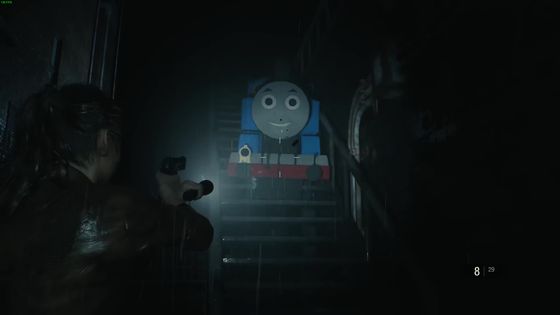 Marks of bullets are represented by black dots.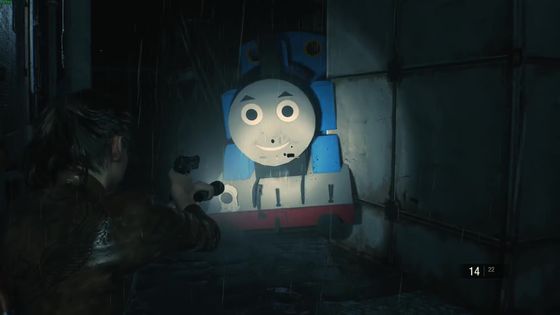 Even if you run into the door ... ...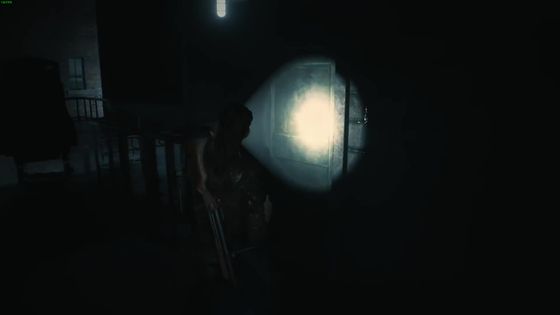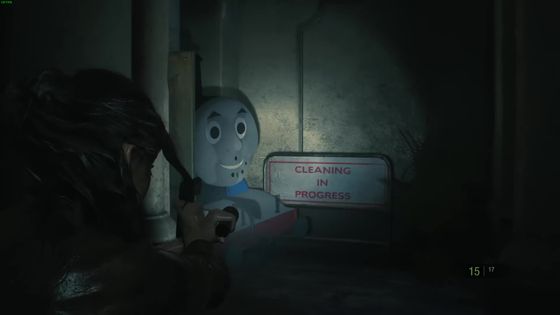 Even indoors ......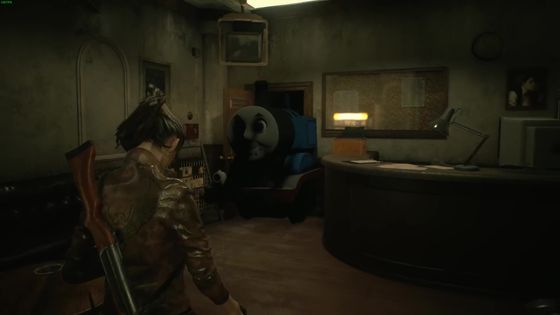 Is it possible to beat Thomas who follows chasing anywhere even in the aisle ...?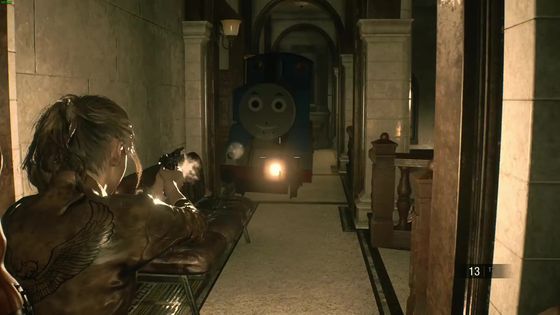 In this movie you can see the appearance of Thomas coming along with the ominous sound "Shuushu, Poppo!" And the state of Thomas approaching from the flaming flame.

There's now a Mr. X mod in Resident Evil 2 Remake that replaces him with Thomas The Tank Engine.

I live for this kind of shit pic.twitter.com/x3qwc2rvZ3

- Pixelbuster (@ Nitomatta) March 2, 2019

Even if you can not see the appearance of Thomas you can see that it is approaching nearby with the sound "Stuff, Poppo!" Discovering the appearance of Thomas at the edge of glaring and visibility.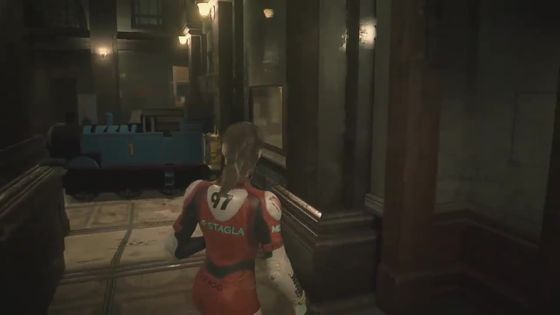 Escape into the room ... ...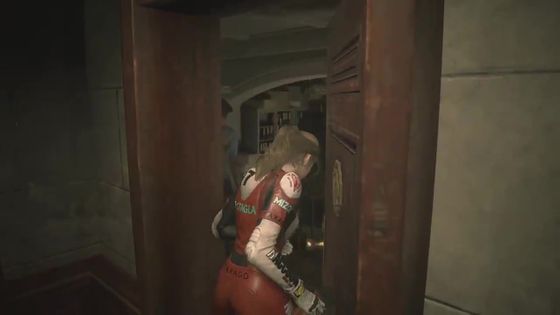 It is attacked by another zombie.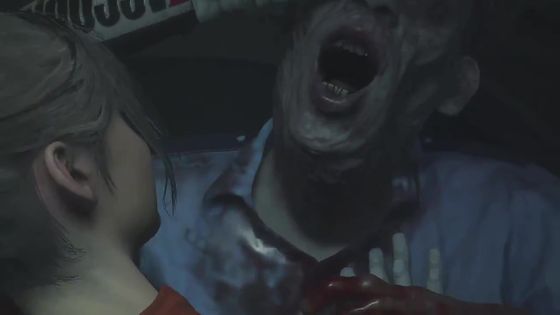 Thomas arrived at the room while he was doing it. I think that I lose an escape place and desperate stasis ... ...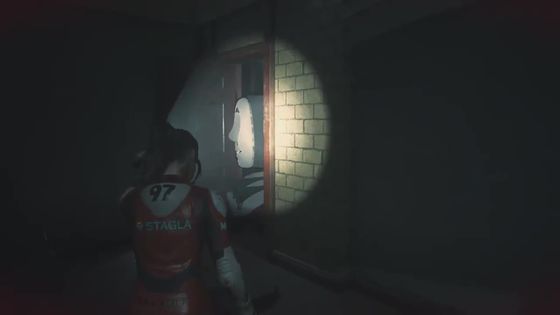 To burn Thomas wonderfully at the grenade launcher.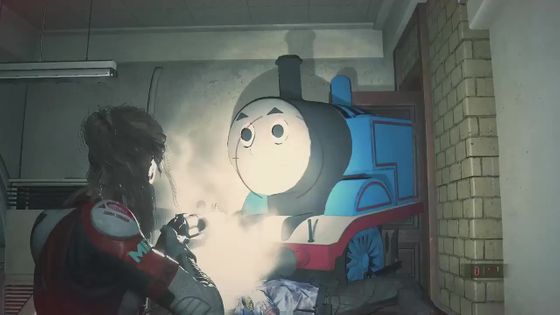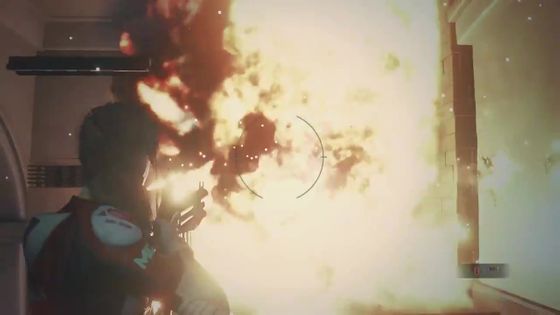 However, Thomas who is approaching without flames as a thing.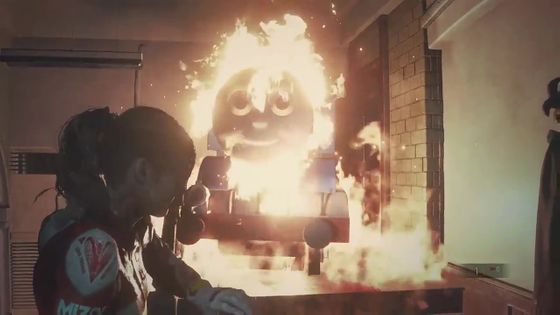 Game Informer of overseas game media said about MOD, "Smile without the end of Thomas is as creepy as Mr. X, but at the same time it is quite funny. A big locomotive sways through the door, with murderous intent here The appearance of approaching is pretty stupid, Thomas' s theme song flowing as BGM is accelerating the pleasant atmosphere ".