MOD appeared to make Thomas appear in popular action 'SEKIRO', bloody, raging Thomas fear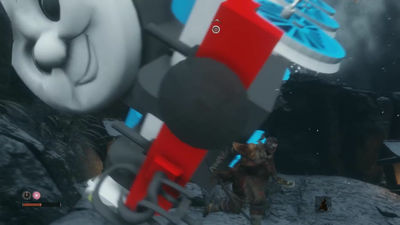 The action adventure game '
SEKIRO: SHADOWS DIE TWICE
(隻 狼)' for PS4 / Xbox One / PC by From Software is a notable game title that has surpassed
2 million units
sold worldwide in just 10 days. 'The boss character that appears in this SEKIRO
serpent
a'
Thomas the Tank Engine
that would change the hero Thomas of
MOD
has become a hot topic appeared.
This Mod Swaps Sekiro's Great Serpent For Thomas The Tank Engine-Game Informer
https://www.gameinformer.com/mods/2019/04/28/this-mod-swaps-sekiros-great-serpent-for-thomas-the-tank-engine
Replacing characters appearing in the game with Thomas, the main character of Thomas Thomas, is becoming popular on the part of the MOD community. In March 2019 bio remake of hazard 2 '
Resident Evil RE: 2
' appears in the
Tyrant
to the MOD to be transformed into a Thomas became a topic appeared.
Biohazard RE: A mod that transforms 2 tyrants into 'Kikansha Thomas' appears and talks about 'inversely creepy'-GIGAZINE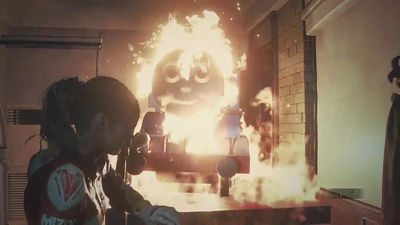 And what's new is a mod that replaces the 'Ojai' boss character in SEKIRO with Thomas. You can see how the game changes with this mod by looking at the following movie:
Thomas the Snake Engine-Sekiro-YouTube
The movie starts from the scene that fly around the snow valley lightly. However, the unfamiliar sound of 'poppo' sounds from somewhere.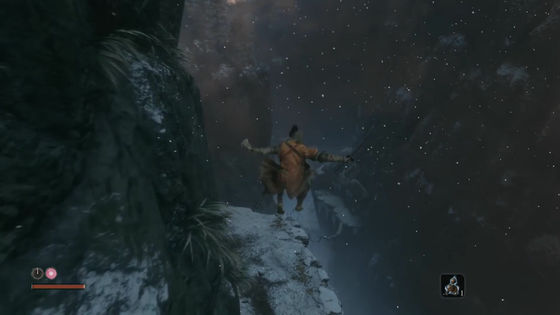 The poppoe's whistle rang again and Thomas came with a tremendous vibration.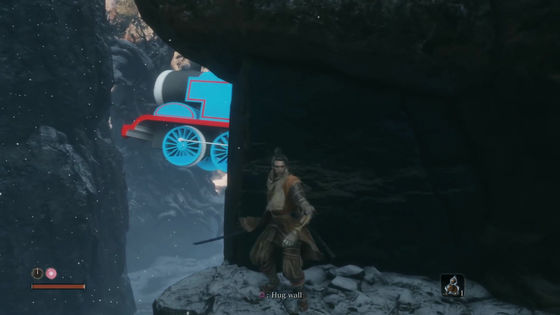 When it comes into view, Thomas is attacking violently.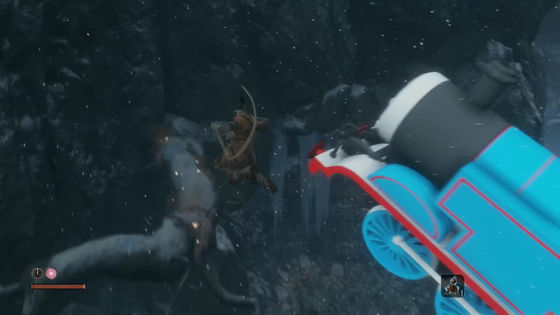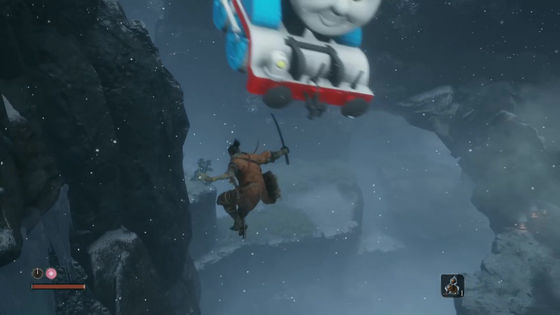 The sound of thumping whistle sounding poppo, Thomas slowly looming in itself is a fear itself.



Thomas attacking violently.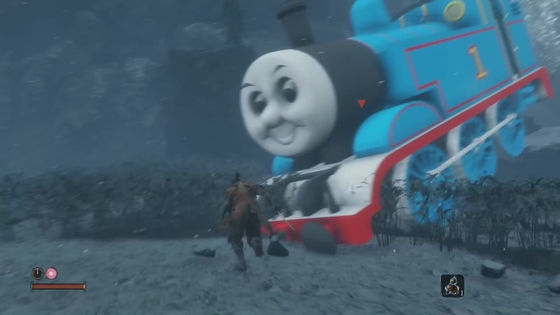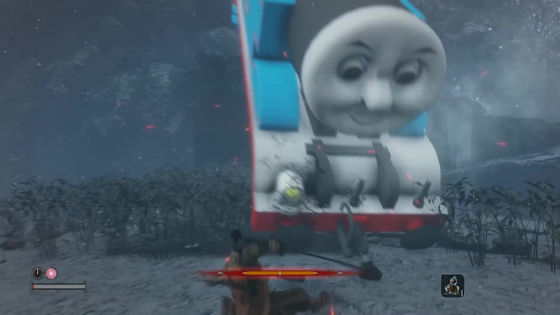 I wonder if I somehow hide my figure and spend it ...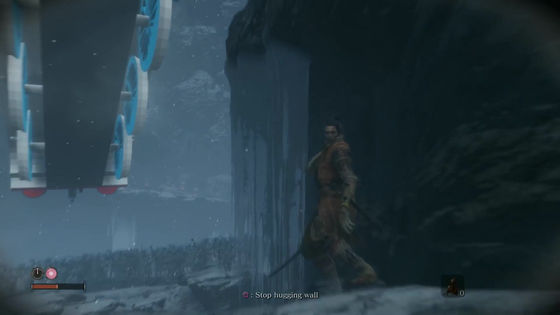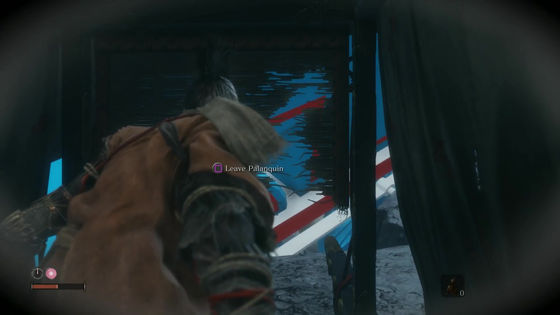 Suddenly attack Thomas. Then, a lot of blood spouted from the daytime Thomas ...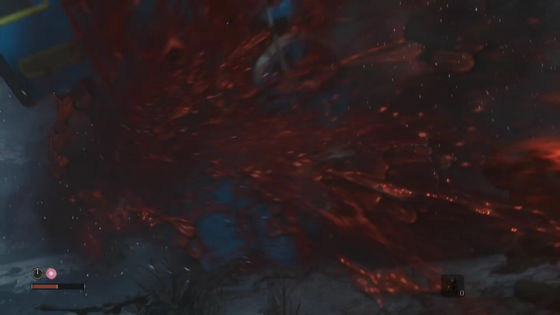 I will fly while spinning around ...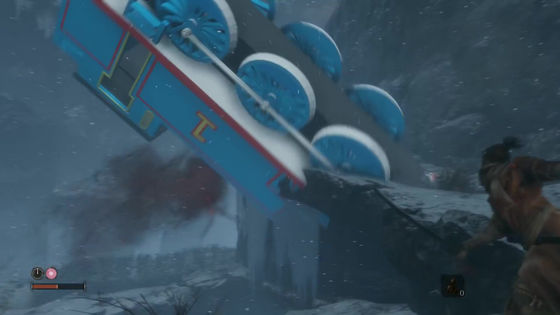 We express anger with poppo pippy and whistle.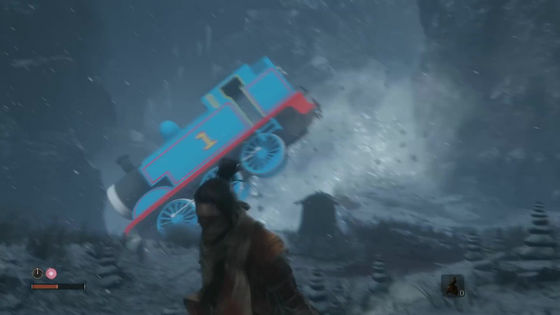 The state of Thomas spinning while floating in the air is quite surreal.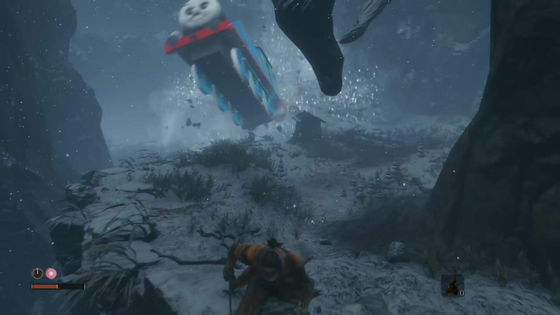 The last is to Thomas who rushed violently ...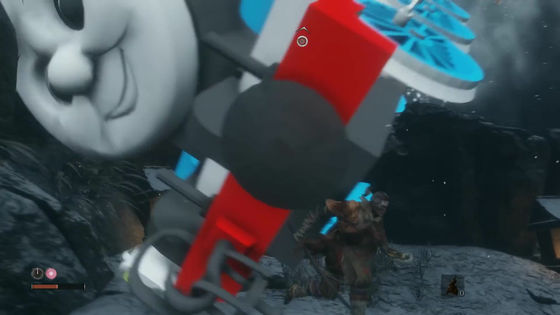 It has been done.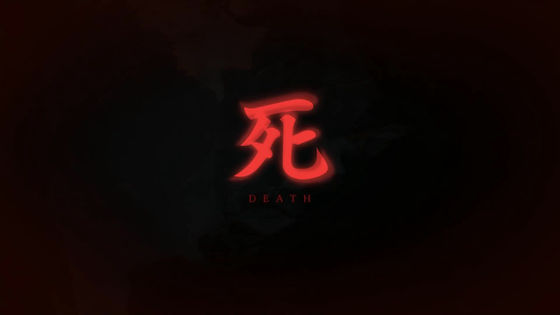 In addition, MOD that transforms SEKIRO's serpent into Thomas can be obtained from the following URL.

Thomas the Snake Engine at Sekiro: Shadows Die Twice Nexus-Mods and community
https://www.nexusmods.com/sekiro/mods/250/