Bill Gates withdrew FBI backing in the battle of Apple v. FBI, FBI also requested to unlock another iPhone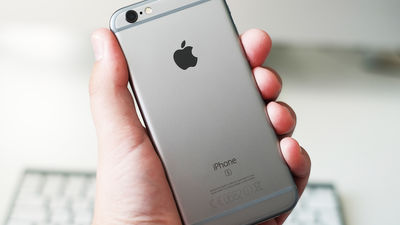 ByKārlis Dambrāns

In the state of California, USAGun shooting incident in San BernardyIn the investigation of the FBI was owned by the culpritRequest Apple to unlock iPhoneApple declined the request, and furthermore Apple announced its intentionOpen letterIt has evolved into a situation that exposes ". Although the same problem that the IT company and the US government have taken on the aspect of "the fight against data encryption", Microsoft co-founder Bill Gates suggested FBI support in an interview, but in a subsequent interview We retracted. Also, FBI has been found to request Apple to unlock another iPhone.

Gates breaks ranks over FBI Apple request - FT.com
http://www.ft.com/cms/s/2/3559f46e-d9c5-11e5-98fd-06d75973fe09.html#axzz412yGYxLp

Gates Disputes Report That He Backs FBI in Apple Case - Bloomberg Business
http://www.bloomberg.com/news/videos/2016-02-23/gates-disputes-report-that-he-backs-fbi-in-apple-dispute

Bill Gates calls for terror data debate - BBC News
http://www.bbc.com/news/technology-35639233

US trying to force Apple to unlock 'about a dozen' other iPhones, says WSJ | The Verge
http://www.theverge.com/2016/2/23/11097044/us-forcing-apple-to-unlock-dozen-iphones-says-wsj

The interview which the Financial Times of the UK economic paper went to Mr. Gates can be confirmed from the following movie. In the interview Gates left comments suggesting the support of the FBI.

Bill Gates on Apple and privacy


Asked in Financial Times' interview "Do you support backing doors on Microsoft, Google, Apple mobile phones?" Gates said, "This case is not about backdoors, this time the information This is a special case seeking access to FBI, which FBI is not asking for a generic one, but just asking for a specific case. "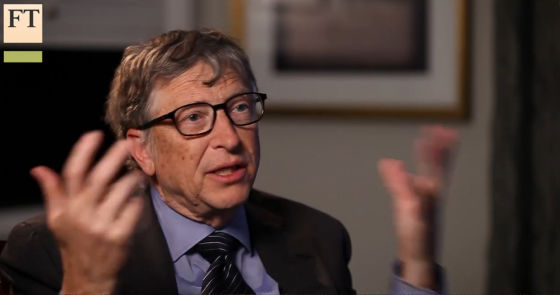 "However, if Apple makes a back door at least once, it is said that there is a possibility that it will be used in the future?" Gates said, "Let's say that a bank wraps a hard disk around a hard disk, for example. The bank says, "Please do not let me cut this string, you will be cutting strings over and over, because you are a terrible man." In this case "people are special It is a very simple question "Whether companies should provide information when information is needed in cases".

Mr. Gates says "I'm disappointed" about the article in an interview with Bloomberg which took place afterwards.

Gates Disputes Report That He Backs FBI in Apple Case


Mr. Gates asked, "Have you surprised the article in Financial Times?" Gates said, "I am very disappointed because the article does not accurately reflect my opinion, for example to prevent terrorism I believe that the right way to do our safety is worthwhile, like doing that, but the fact that the government gets information and uses it in ways that we do not anticipate is I am hoping that a discussion will be held on this, I believe that there is a protective measure that the government should not be totally blind. "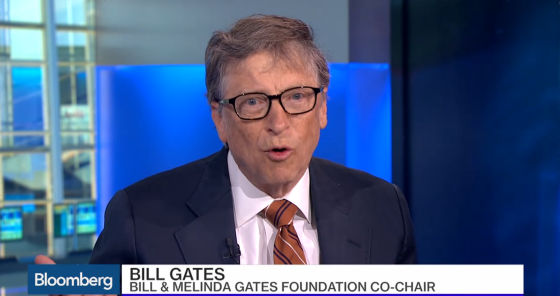 Also, in an interview conducted by BBC, asked, "Is it correct that Apple rejected the government's request?" Gates said, "People want the government to obtain information as much as possible through terrorist investigations I think, "but I think the government needs to deal with the information that the people got in a way that people can relax.Will the government allow all the information to be accessed, or all the information Whether to make sure that it will not be put into, we need discussion now. "

Incidentally,Wall Street JournalAccording to the report, the US government is trying to request Apple to unlock 12 iPhones for multiple incidents other than San Bernardie's gun shooting incident. Apple also refuses the request for these 12 iPhones.