Shonen comic magazines "Takarajima boys" found in Taiwan, "New boys' pleasure" "Ryu juvenile"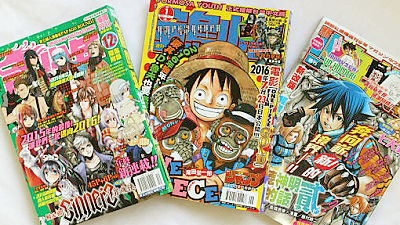 I did not expect that "this comic is amazing!", I will be interested in comics other than Japan. I also know American cheeks, but the pattern like a movie is difficult to stick ... .... That is why Taiwanese manga, which is close to Japan, was fresh.

Hello,Takuya Sudo @ circle around the world bicycle @ Charridermanis. If there is a chanceI bought manga all over the worldHowever, the Taiwanese manga culture was different from the world in both the one taste and the second dish. Because I was a little concerned, I bought Taiwan's Shonen Manga magazine.

◆ Takarajima boys
A magazine named "Takarajima boys" launched on September 19, 1992 is the official Taiwanese version of "Weekly Shonen Jump". In Japan it is 255 yen, but in Taiwan it is sold at a list price of 85 yuan (about 310 yen).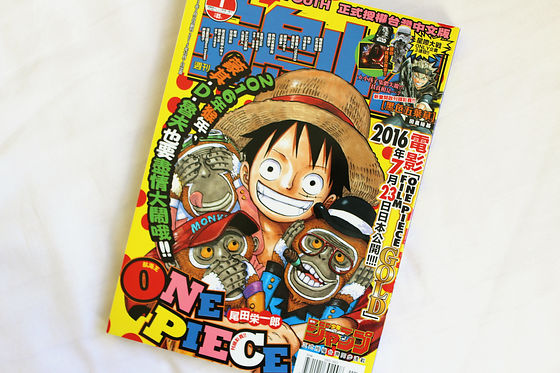 What kind of works are serialized ...

Currently, "one piece" which is a signboard comic of jump "Navigation King"Is the beginning color. Is not Taiwan version of Luffy saying "I will be a voyage king", not a pirate king?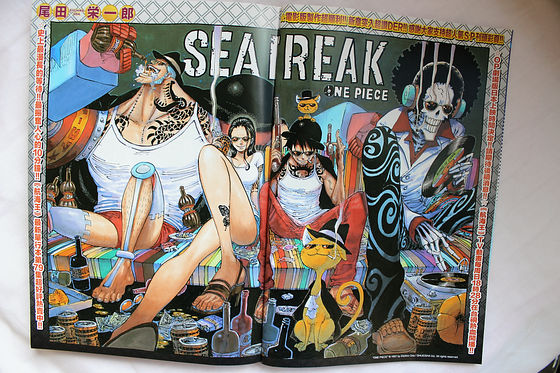 "My hero academia" depicting the world where heroes with special abilities with special abilities play activeMy Hero HospitalIt was a title entitled. "Effort" "Friendship" "Victory", is a popular work that goes the royal road of jumping.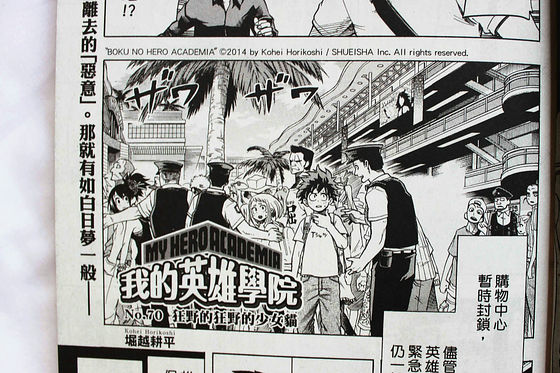 "Speed ​​manga sports cartoon" high queue !! "which is based on volleyball is"Ball balls !!"As it was, the kanji as it was applied.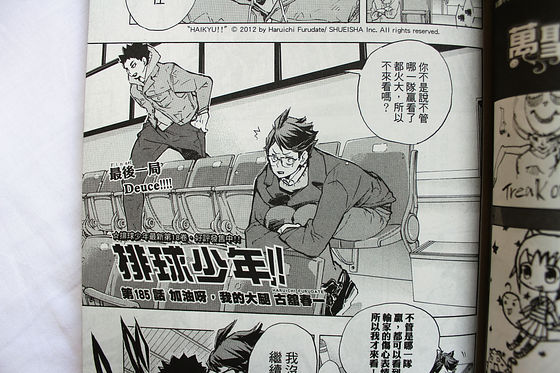 "Black Clover" "Black leafy grass"Was the center color. In the Taiwan version, there is a story that was delayed by 1 episode from the Japanese version. Although it is a work that used rare magic as a theme in jumping, serialization continues without being swallowed by the wave of censoring.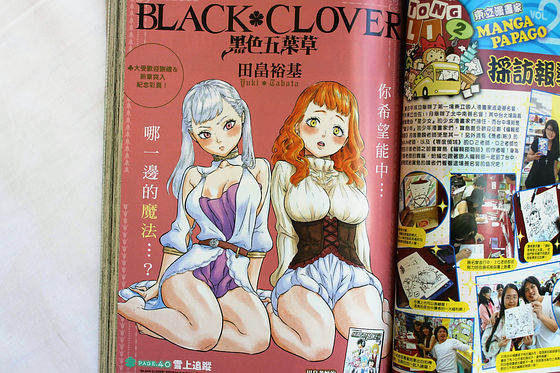 "Tricho" which a combination of different colors such as gourmet and fight hit was "Gastronomist TORIKOIt was titled as "Title". In the Chinese language mean "hunter".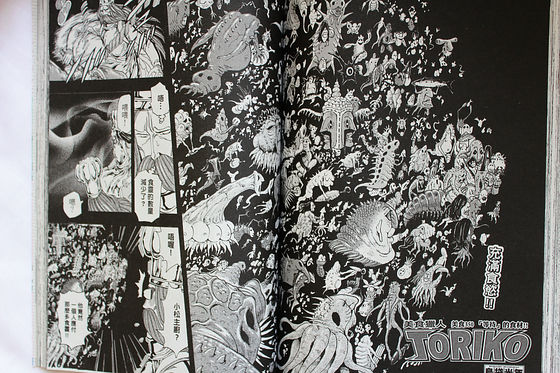 And at the end of the book is a girl's manga's "Boys Over Flowers"Meteor Garden"Was serialized. It is a very popular work that was made into a drama and a movie even in Japan. It should have completed long before, but what was posted is a sequel "Flower after a fine day ~ Hanawao Next Season ~It was a translated version of. In Japan, web comic distribution siteSerialize with jump +It has been.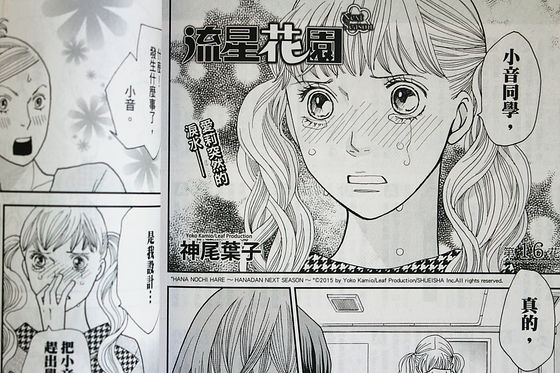 Looking at the table of contents at the end of the book, only 13 works were serialized. I can not find new works such as "buddy strike" "step of things" "left gate God is summoner". "Here Katsushige Park Kochi Park pre-departure place" "Tonomaru sumo wrestling" "Kikuzi Nishiki's Ψ difficulties" are not listed.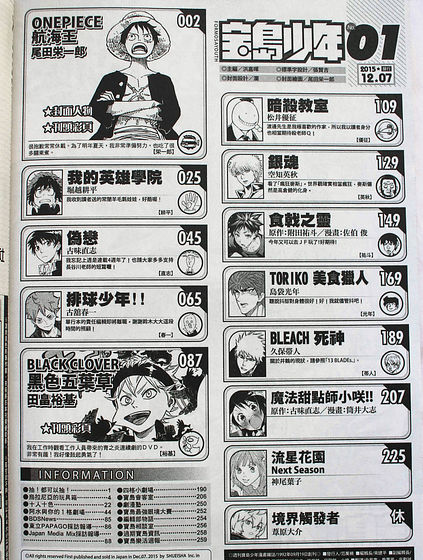 Although it is not listed in this magazine "Isoge Issoiba Tales", there was a promotion of a book. Even works not listed in the weekly magazine are translated and sold as a book.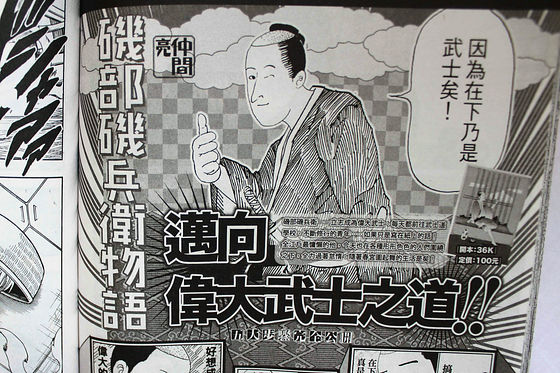 This Takarajima boys was full of readers' participation type posting corner. A work entitled "Standard Cube" at a one-theater theater.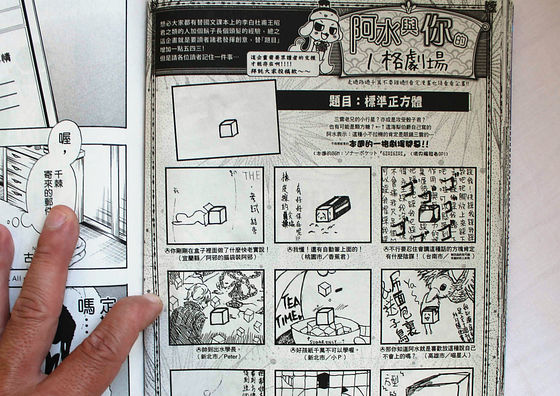 The theme is "old rat (mouse)", and the figure of Pikachu and Doraemon is also drawn.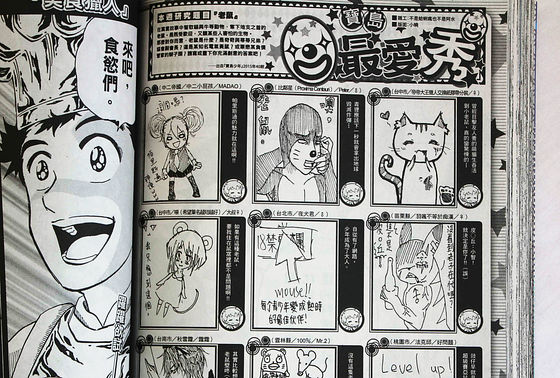 The jump character championships where the glasses became were also excited. Characters such as Akito Takagi of "Bakuman.", Shintaro Muroma of "Kuroko's Basketball", Ryu Ishida of "Bleach" and Keikaura of "Nisekoi" are entered.



There was also a question corner.
Q:School friends do not understand JoJo's goodness
A:Jojo standing "Urya" and shouting from the standing, teach how cool JoJo works. If the friend still is not boring, decide the rush of Oraoraoraora and Kotaroba and shut his mouth (quite literal translation)
... ... and JoJo's bizarre adventure are also talking hotly.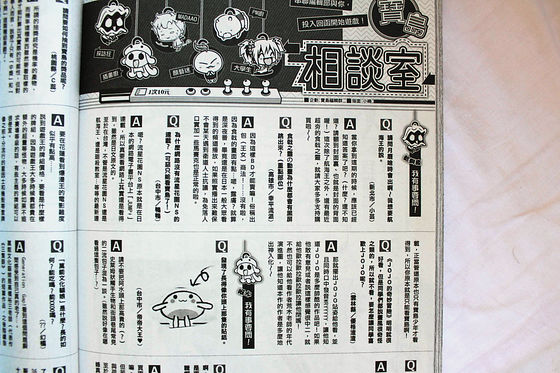 I also do manga teaching how to draw manga such as "Shogaku".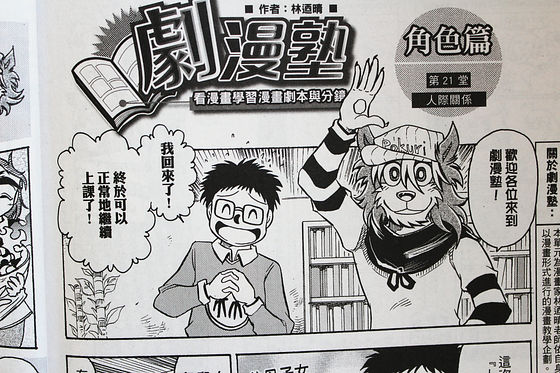 Besides the editorial department, pretty two head character was moving around.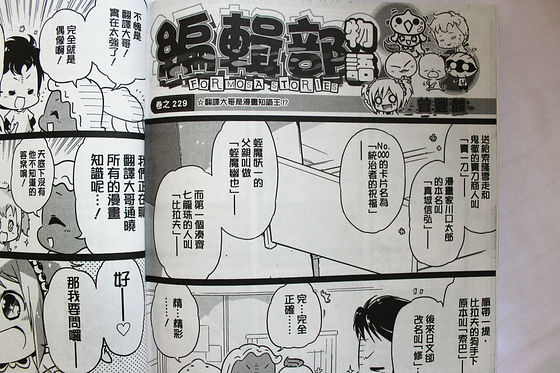 ◆ New Boys Amusement
A magazine named "New Boys' Birthday" that was launched on September 17, 1992 was the official Taiwan version of "Weekly Shonen Magazine". It is 270 yen in Japan, but it is sold at a regular price of 85 yuan (about 310 yen) in Taiwan.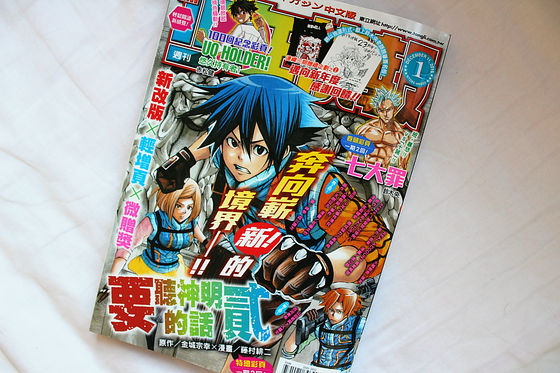 What kind of works are serialized ...

An adventure fantasy held in the medieval European world view "The Seven Great Sins"Seven great sins"Was decorating the beginning color.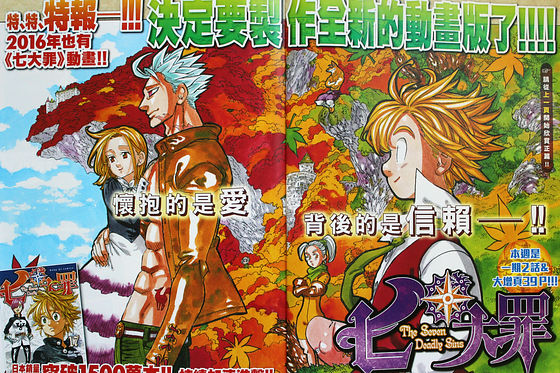 "Kindaichi Shonen Annual Case Book R"Is also listed. "Kidaichi juvenile was involved in the incident today," a murder incident occurred! "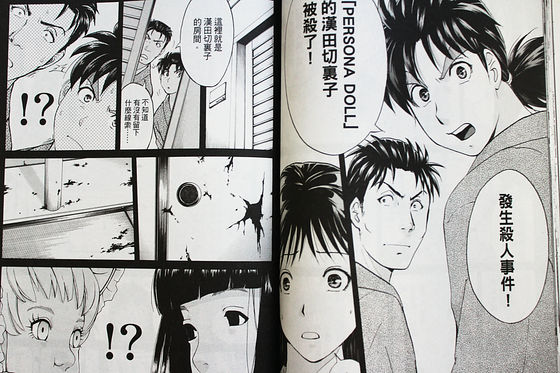 "God as you said" was also made into a movie is "Necessary speechIt was a serious title titled " It is a survival manga that people can not survive without playing the game of trials, people dying around unreasonably.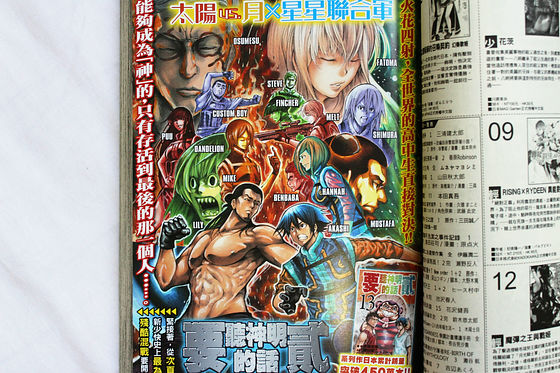 "Hajime no Ippo" thing "Daiichi Ken"Is also serialized. A step by step in Makuuchi is the hero's boxing manga. Even on the TV in the dining hall where we entered, animation was normally being aired.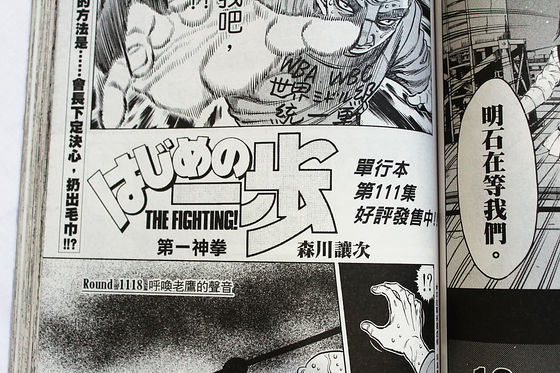 And finally"Taiho YuharaManga that I have never heard before was listed. Works on the theme of Sangokushi drawn by Mr. Chen from Hong Kong. The book is sold to 56 volumes at the present moment.There seems to be a Japanese versionHowever, after 9 volumes released in December 2009 there is no tone.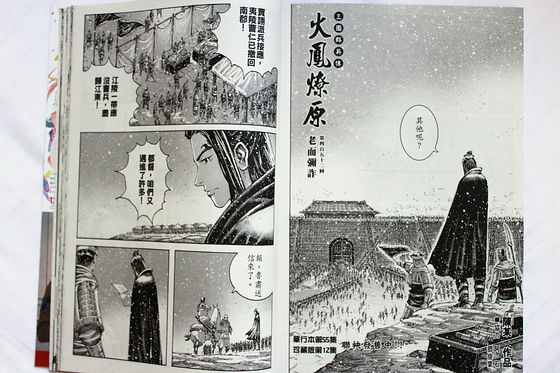 Although it is the table of contents at the end of the book, there are only 9 works listed for some reason. Instead, four pieces of work such as "seven major sins" "Kindaichi juvenile case book R" "Kami as you say" "Yamada kun and seven witches" are published at the same time two episodes.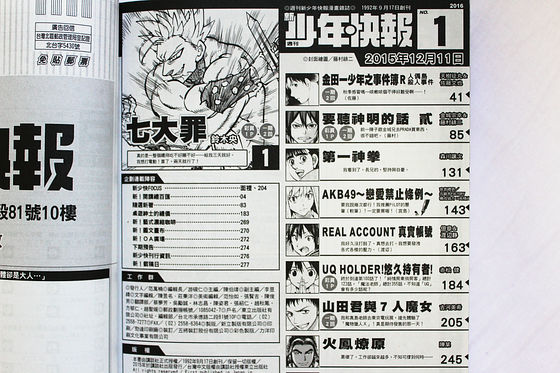 In this issue, "duck sky" "FAIRY TAIL" "wind summer" "ACMA: GAME" is closed.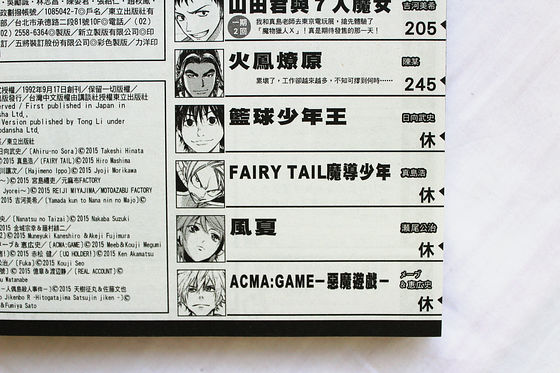 It seems that you are posting two episodes at the same time every issue, compared with the Japanese version of magazine, the magazine composition of the juvenile pleasure was quite irregular.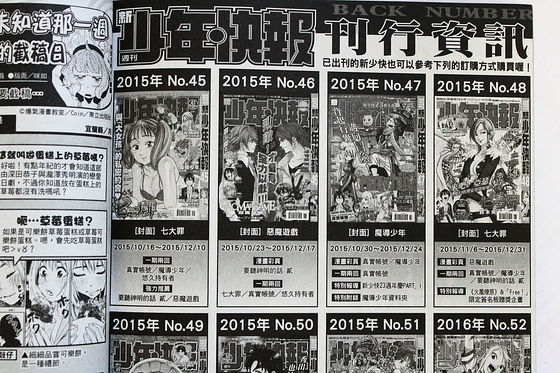 In the corner of the reader gift, signature colored paper autographed by Professor Suzuki of the seven major sin is lined up.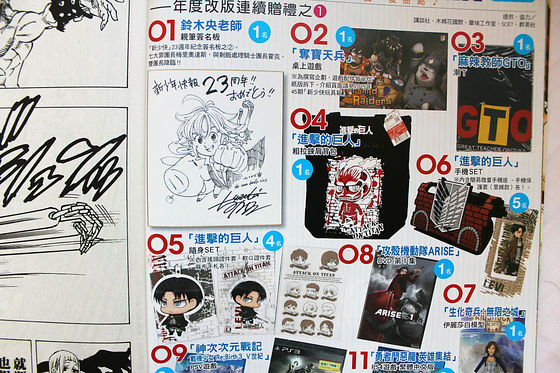 ◆ Dragon boy
Dragon boyIs it a boys dragon if it is Japanese? It is really a journal that seems to be a juvenile magazine. Works of Taiwanese cartoonists are serialized. It was suspended on sale in 1998 from the sluggish sales of what was launched in 1992. It has been rebuilt with the help of government agencies advancing manga culture promotion in 2003 and has reached now. The list price was 95 yuan (about 340 yen).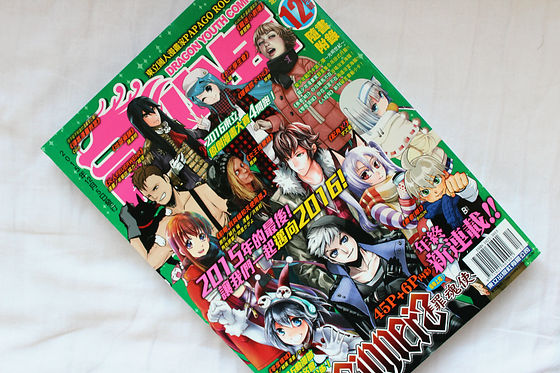 Introductory color is "SINNERS for sinIt was a work called.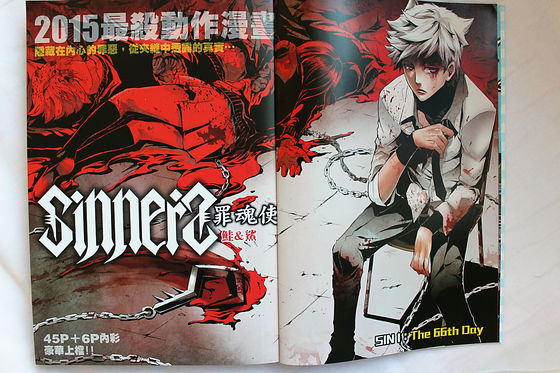 The shocking development that monsters of different worlds kill the main character 's classmates. If it is only a picture, it seems to mistake Japanese comics. Cute girls also come out. It seems that the setting is also being built, so I was concerned about the story after this.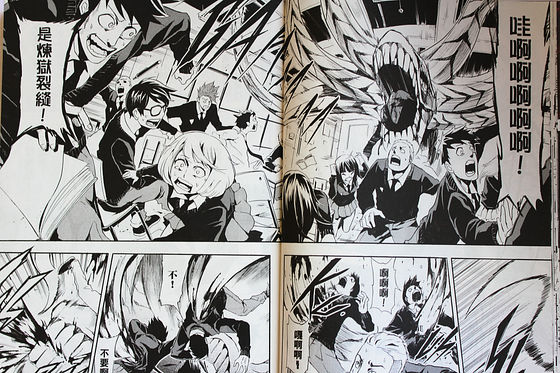 "Hiraga kanji"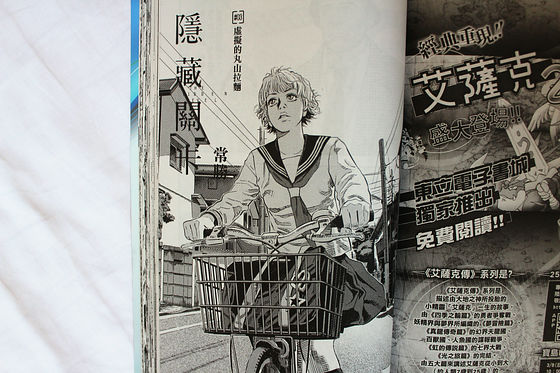 It is drawn firmly with thick lines. Frames are also organized and easy to see.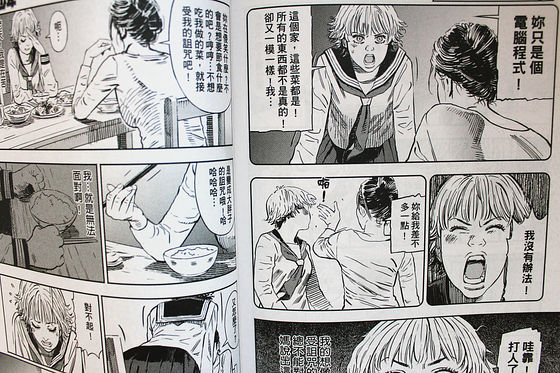 "Queen peach sheet"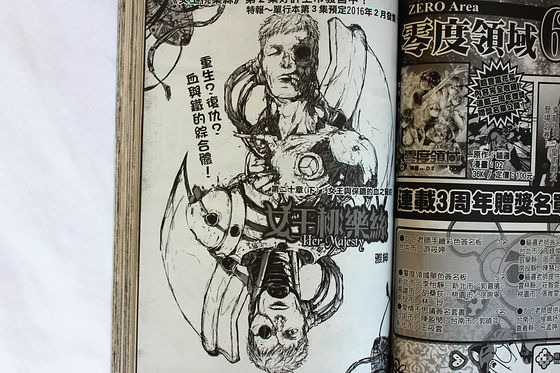 Turning around, this manga is drawn with strong lines. It was a picture with a characteristic like drawing only for this person.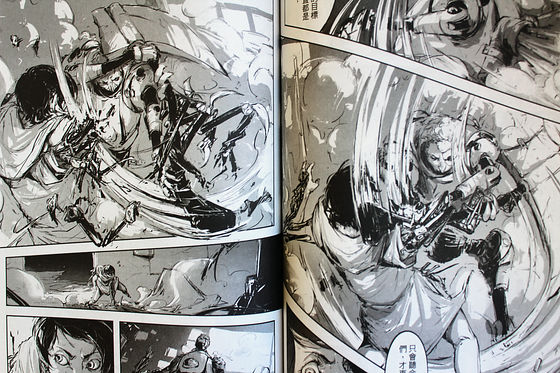 "Distribution angle X3Works that. I am consolidating himself in a mobile suits reminiscent of Gundam.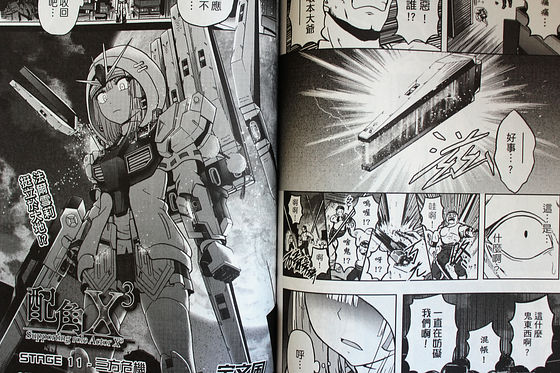 It can not be helped because you are interested in this character.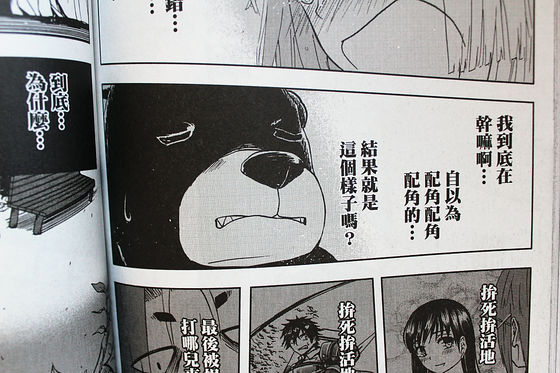 "Abbreviation. We are living together.The work called "Japanese"Abbreviation. I began living together with a cat and an angel"Light novel comicalized work.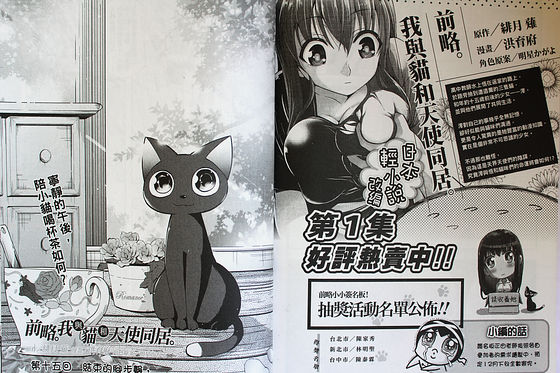 It was a cat caught in a fire, but it was being rescued by a haunted place.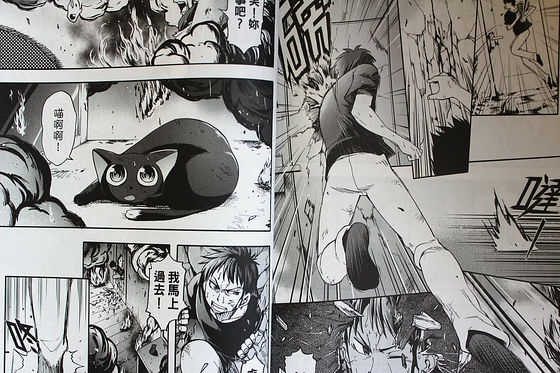 "P Engineering ConferenceThere is also 4 comic mangoes called "Manga".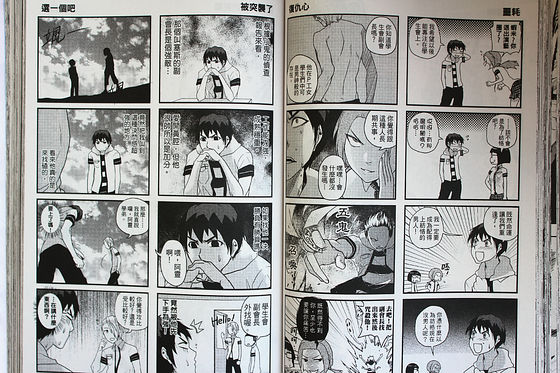 "爆 combustion 漫画 classroom"Is a manga that depicts Taiwan's publishing circumstances in a comic classroom. It was a lively page with the passion for manga coming through.



An author's comment is with illustration.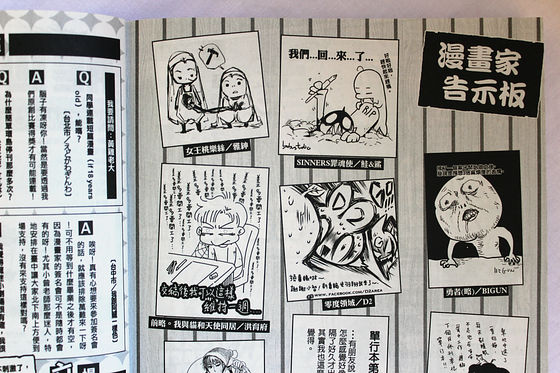 Trading cards, color poster, calendar and benefits were also substantial.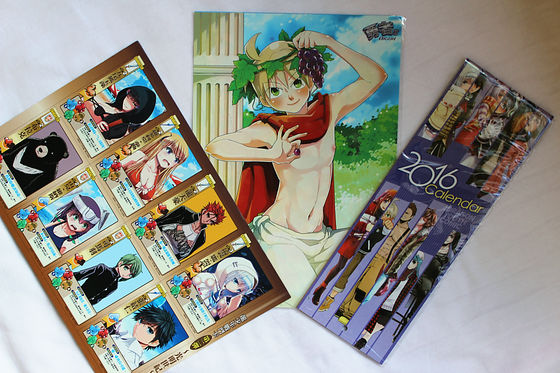 Public information magazine
With this kind of manga situation, Taiwan's bookstore will get free paper of new publication.

Is also the publisher of "Treasure Island boys" "New boys' news" "Ryuu juvenile"Higashi PublishingFree Paper. Since the event of "Advance Giant Exhibition" was also done in Taiwan, that announcement was decorated on one side. It is this Toucan publication that translates and sells mainly the manga of Shueisha and Kodansha.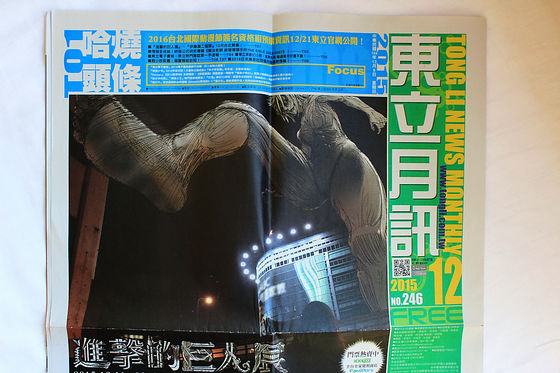 Notice of newly published information. Mr. Junji Ito famous for horror manga "Junji Ito selection masterpiece collection" was placed in a prominent place in the bookstore.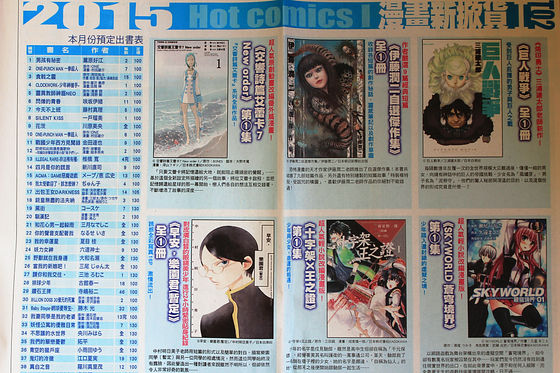 Not only manga but also Japanese lanobe are translated and sold. The destructive power of the word "slave GET !!" Work titled "Slave magic of different world demon and summoned girl" was taken up.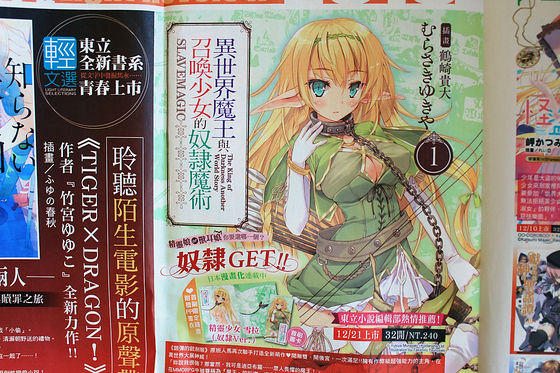 First place: Wanpanman (4)
2nd place: Shokugan no Soma (14)
3rd place: Advance giant (17)
4th place: Nisekoi (19)
5th place: Gintama (60)
6th: High queue !! (17)
7th place: BLEACH (69)
8th: One Piece (78)
9th: Professor Nietzsche - A newcomer of Satori generation has come down to convenience stores ~ (3)
10th place: here Katsushiro Koen Park front division (145)
...... Toukyou publishing book sales rankings such as ....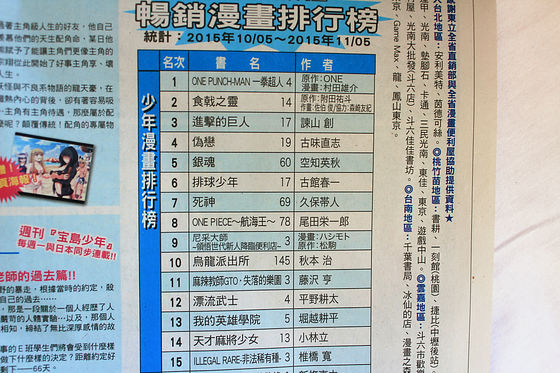 CuspI also found a free paper of the company called. Although a cute girl's illustration is on it, kitchen knife and stuffed toy, whatever it isYandereIt's a heroine.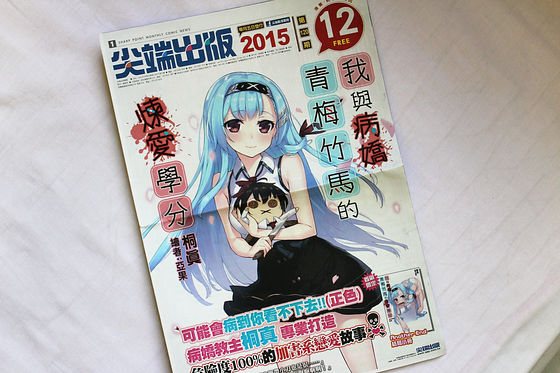 This publisher has the copyright of "Tokyo seed".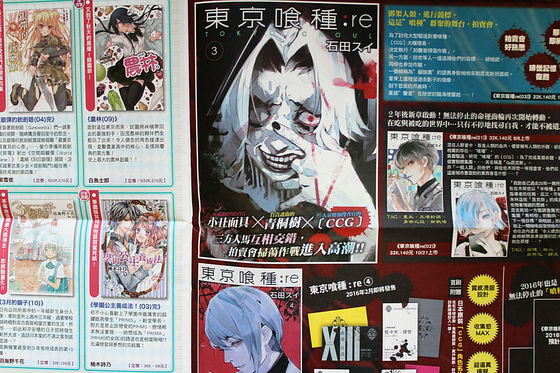 We also sold works such as manga "Lion in March", "Wimpy pedal", Ranobet "Norin" "Dress me as a family tutor"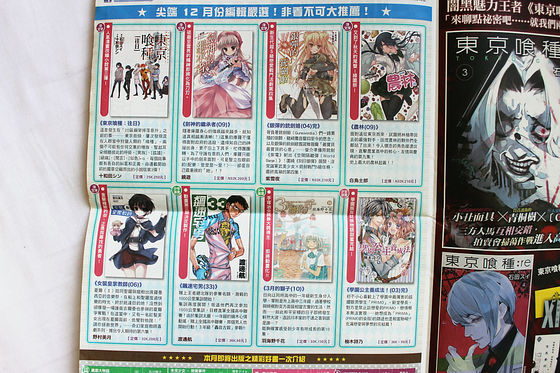 A writer's work Ranube that is "Otome Ui Tank". Illustrations of illustrations that are also likely to be found in Japanese works.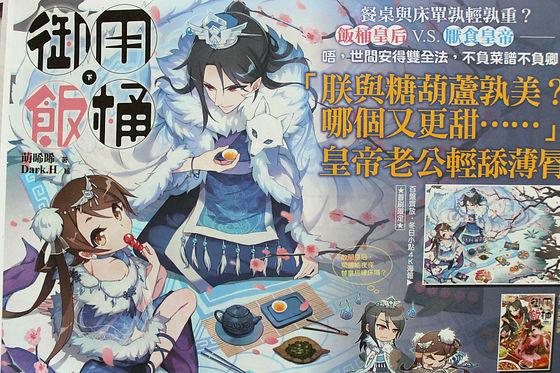 ◆ Manga Book
If you visit Taiwan, try looking for manga books. The publisher has decided the list price, but it is sold at around 1 discount at the bookstore. There is no resale system like Japan.

"Wanpanman" "Naruto" is a list price of 100 yuan, but purchased at 90 yuan (about 320 yen). "Gigantomakia" is a fixed price 140 yuan, but purchased at 126 yuan (about 450 yen).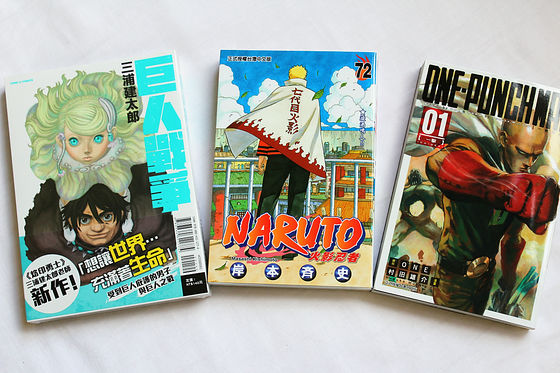 All characters of "NARUTO - Naruto" were Kanji names. It is consistent with the world view of manga, so I do not feel uncomfortable.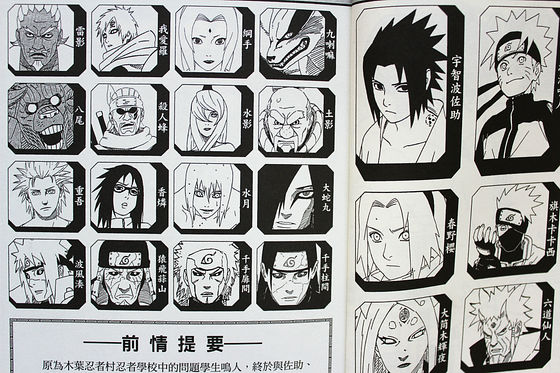 The hero of Wanpanman who appointed "Saitama".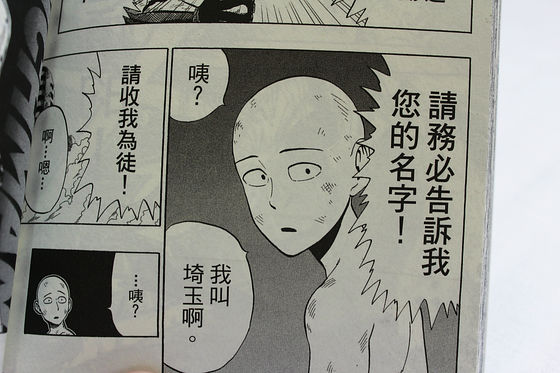 "Dried sister! Umaru-chan" is "Our own individual fish sisterIt was a title entitled. The author's Sanukaku head is also "triangular head". The limited edition with appendix was the list price 199 yuan (about 720 yen). Since the book is 130 yuan, 69 yuan (about 250 yen) is an appendix fee.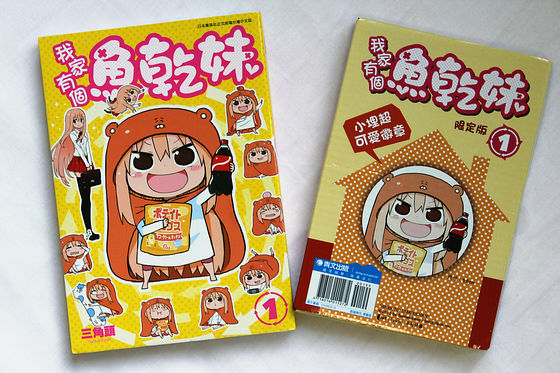 There was a pin badge in the box.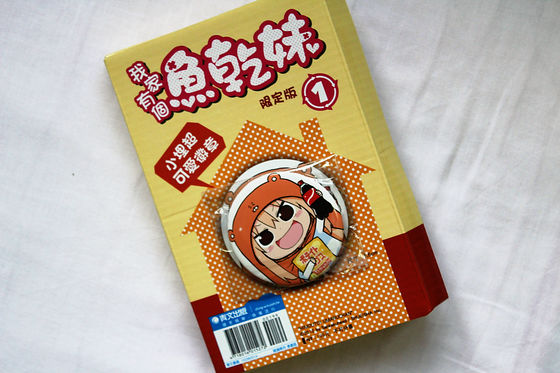 Mr. Umu-chan who was shining his eyes as "super good (super delicious)".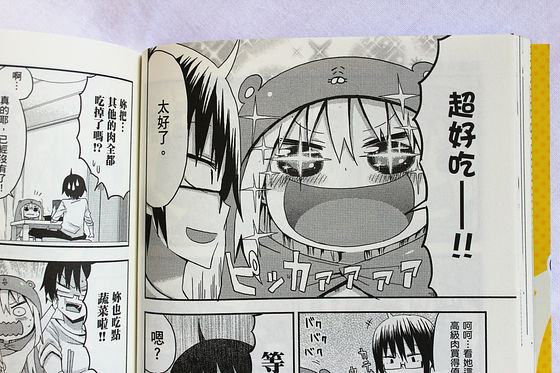 ◆ Illustrator
Because the manga culture is rooted, Taiwan illustrators are quite high in level.

In Taipei underground shopping area famous as Taipei's geek town, last summerAn illustration competition is heldThere was. Condition that women of Japanese clothes or yukata are drawn on Ukiyoe and Japanese themes. Award-winning works were decorated, but only the works which were attracted.

A stunning illustrations as if sighs were spilled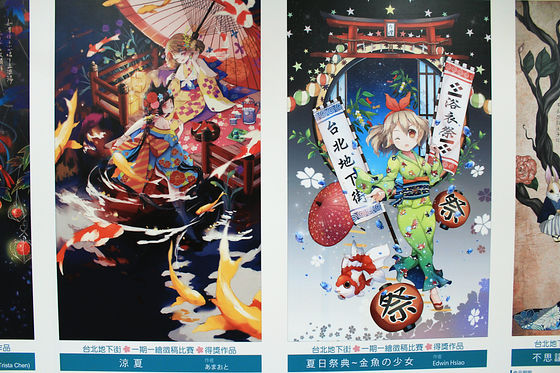 A girl and a cat drawn with a comical touch.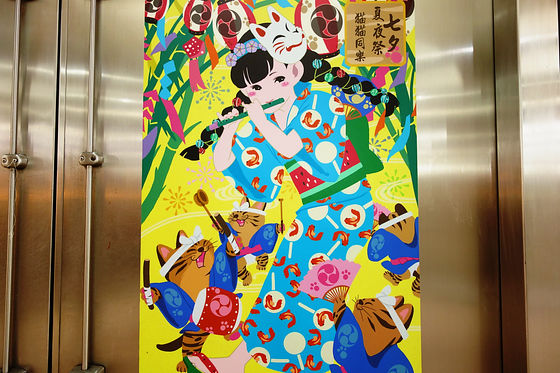 It will be fascinated by the use of relaxed pink.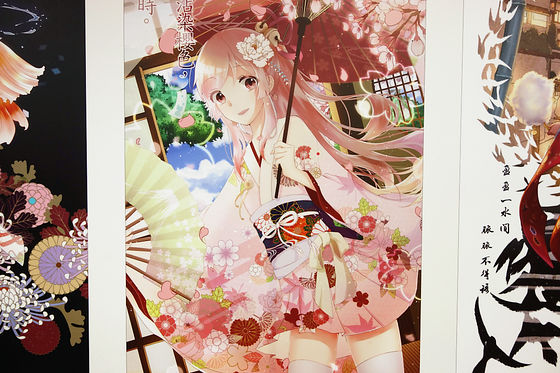 This was a work of astringent that motif of Alice in Wonderland motif.



Taiwanese manga culture, which has been evolving independently, is a place I want to keep in mind. Taiwanese manga works will be a huge hit in Japan, it will not be a distant future story.

By the way, the holding pillow is also sold ......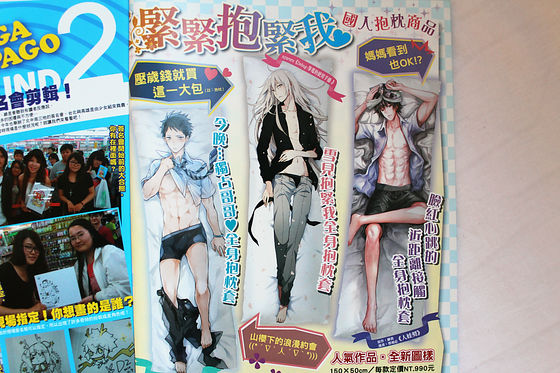 There seemed to be a work that took on Boys Love as a theme.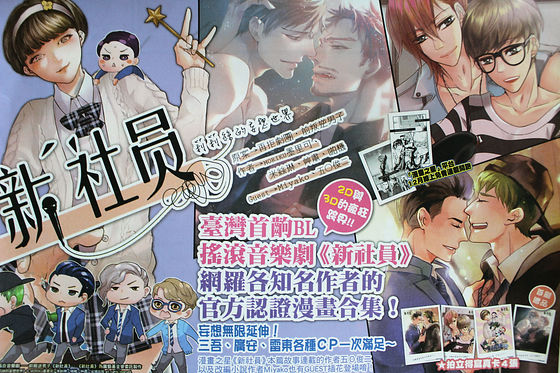 (Sentences / Photos: Takuya S. Narou Charriderman
Cycling around the world for a bicyclehttp://shuutak.com
Twitter@ shuutak)