Amazon launched a large update of e-book reader Kindle in February 2016, the new function looks something like this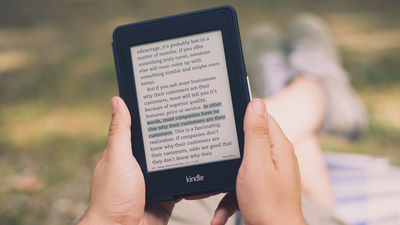 ByGiorgio Minguzzi

In February 2016 against Amazon e-book reader · Kindle, Amazon revealed that it is planning to make a large-scale update. Various new functions are included, usability is likely to change considerably.

Amazon.com: Kindle E-Reader Update Coming February 2016
http://www.amazon.com/gp/browse.html?tag=skim0x3252-20&node=13550053011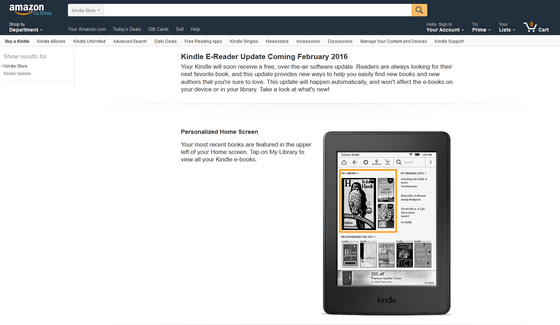 The announced update contents are as follows.

◆ Home screenPersonalize
First mentioned is that the home screen will be optimized for each user. The cover page of the book that I recently read is displayed in the "My library" on the upper left of the screen, and when you tap, all the books you own can be seen.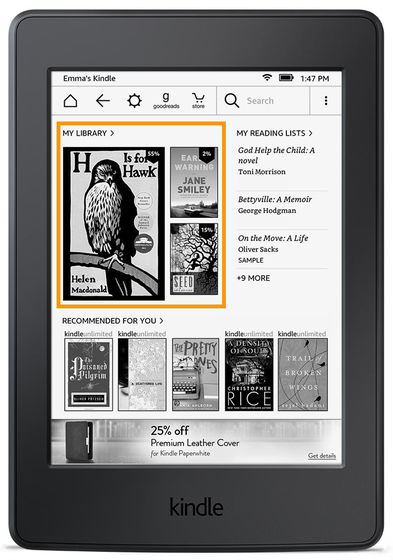 Coming to the right side is the "reading list". Here, the books in the wish list and the books downloaded trial version / sample in the past will be displayed. Services that will aid in reading ·GoodreadsIf you are using people, Goodreads's "Want to Read" books will be displayed as well.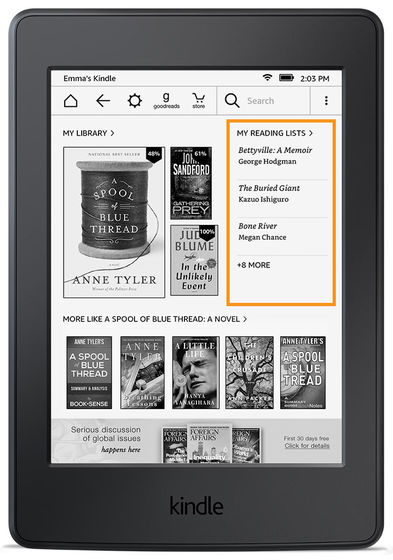 At the bottom you will see books that friends on Goodreads are reading, recommended books such as books that are selling well. The line-up changes each time it returns from sleep.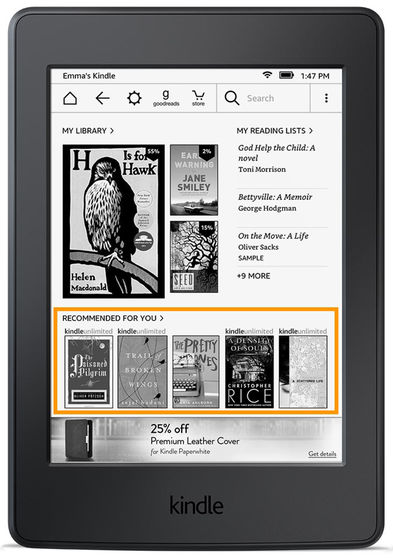 Improve access to frequently used settings
Access to frequently used setting menus such as "Airplane mode" and "Sync now" is possible with one tap from the toolbar.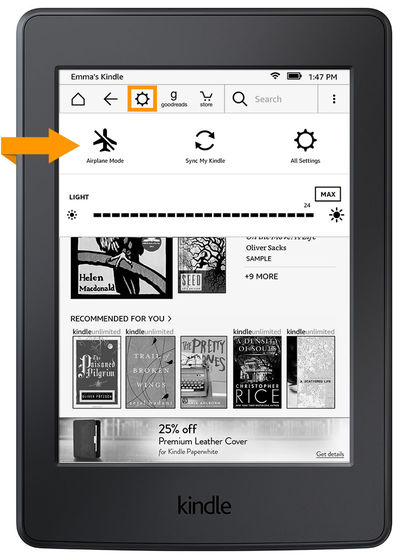 ◆ Recommended customization
First, select a genre of interest.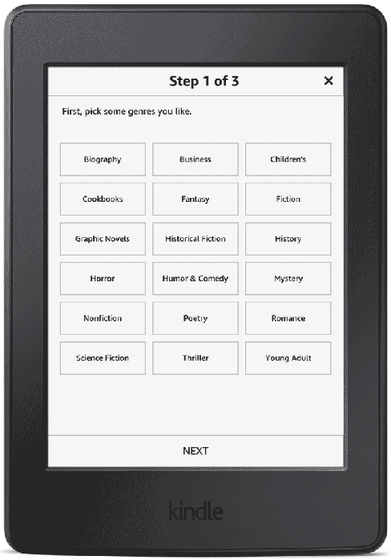 Next, I evaluated the book I have read so far by 5 stars and check if I want to read if I have never read it. By doing this for at least 10 volumes ... ...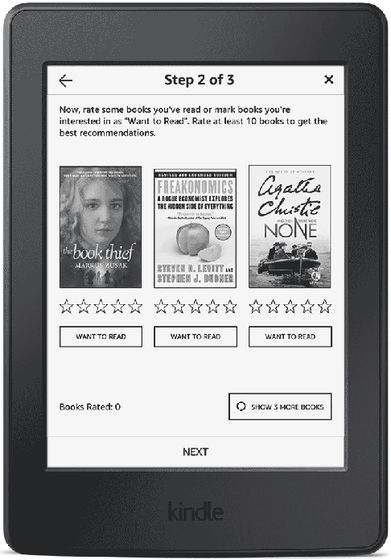 It is said that the optimum recommendation result can be obtained. This is also using Goodreads mentioned above.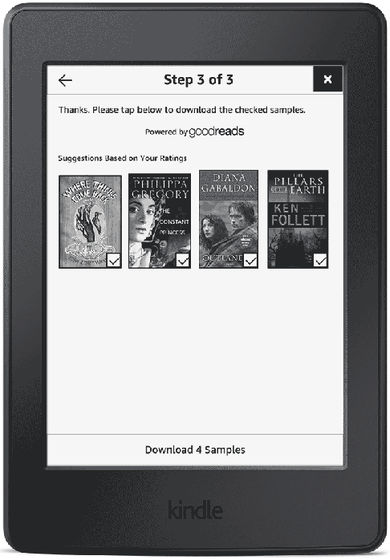 These updates are applicable to Kindle Paperwhite (2013 model · 2015 model), Kindle (2014 model), Kindle Voyage (2014 model).