Firefox add-on "Decentraleyes" to save CDN common library files locally to increase security & browsing speed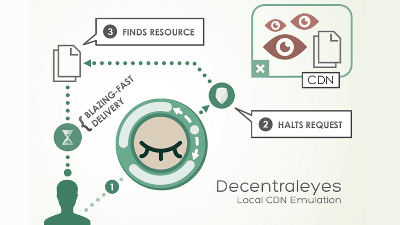 Among JavaScript libraries and frameworks, files frequently used by Internet users such as jQuery and EmberContent Delivery Network (CDN)It is located on the site, and it is a mechanism to access and read CDN. However, accessing the CDN takes a while to read it takes a long time and the page display speed slows down or there is a risk that the action history will be tracked by CDN, so I thought "I would like to lose access if possible." Firefox add-on that reduces access to CDN by locally saving frequently used JavaScript libraries / framework by technician "Decentraleyes"Was developed,GitHubIt is open to the public.

Decentraleyes :: Versions :: Add-ons for Firefox
https://addons.mozilla.org/ja/firefox/addon/decentraleyes/versions/

Synzvato / decentraleyes · GitHub
https://github.com/Synzvato/decentraleyes

With Firefox"Decentraleyes add-on" pageAnd click "Add to Firefox" which appears when you move the cursor to "Version XXX".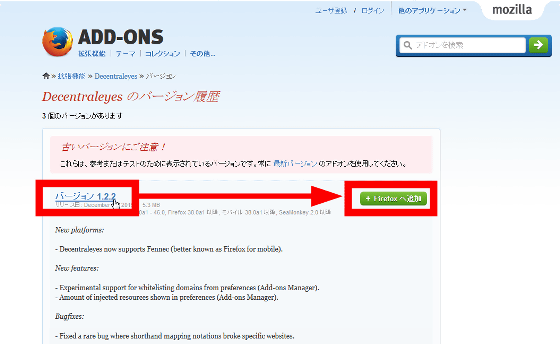 A popup window will appear at the upper left of the screen, so click "Install".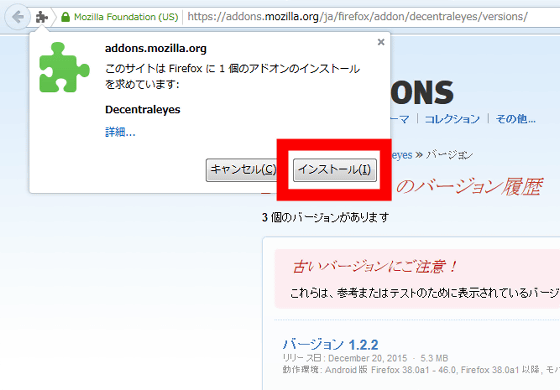 When Decentraleyes' comment screen appears, installation is completed. Basically, Decentraleyes does not need to make any special settings.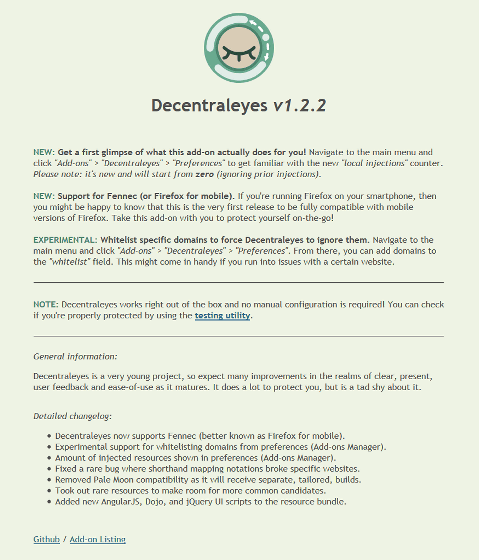 First, let's display the top screen of GIGAZINE with the add-on Decentraleyes disabled. Then you will see that you are accessing "ajax.googleapis.com" to read the jQuery file "jquery.min.js".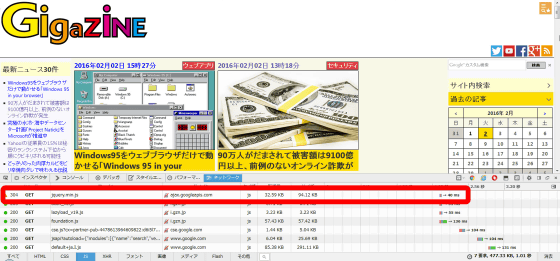 Here, when you enabled Decentraleyes and accessed the top screen of GIGAZINE once again, I confirmed that I did not access the Google server.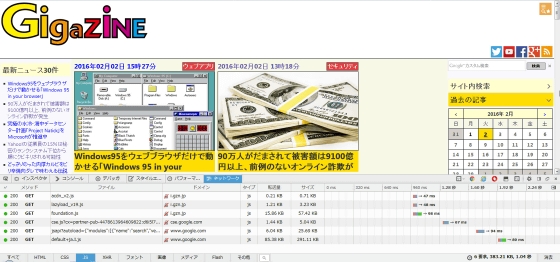 Activating Decentraleyes reduces the chance of accessing CDN's libraries, so it will not be tracked in access history. Also, by reducing access to CDN, there seems to be an effect that depending on the website, reading speed will be improved. Decentraleyes is a simple tool that just installs it as an add-on and activates it, so if you are concerned about privacy, you may want to try it.