Mozilla installs "tab warming" function to render content contents with tab mouse over in Firefox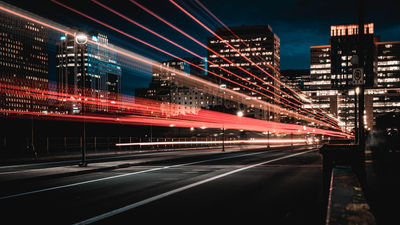 byMarc-Olivier Jodoin

Mozilla aims to improve the operability of Firefox, "Tab · WarmingThe function is tested with Nightly Build.

Mozilla Tests Firefox "Tab Warming"
https://www.bleepingcomputer.com/news/software/mozilla-tests-firefox-tab-warming/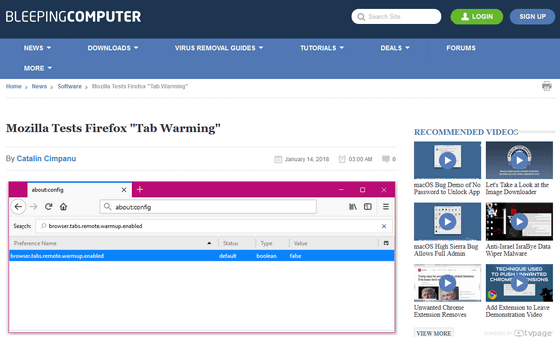 The content of the function is to draw the contents in the tab when the user hovers the mouse cursor over the tab. This is aimed at displaying the contents quickly even in milliseconds when the user clicks the tab, it is not just "preload".

Firefox engineer Mike Conley said this feature removes the need to wait a few milliseconds before turning tabs in Firefox until the background gets pure white or the page is completely displayed is.

Naturally, this function is not always necessary, Mr. Conley also says that it is targeted at "a site that performs certain CCS-based animation".

Currently this feature is being tested with Firefox's Nightly Build. As Nightly Build also turns it off by default, you need to enter "about: config" in the address bar and true "browser.tabs.remote.warmup.enabled" option.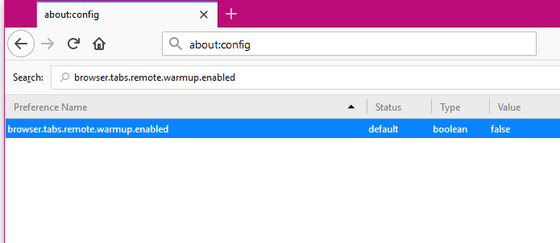 Mozilla is also participatingHTTPS implementation support project "Let's Encrypt"By the function of "Secure contextIs increasing. In Mozilla, we will provide development tools that can be tested without HTTPS server in order to advance to "safe context".

Secure Contexts Everywhere | Mozilla Security Blog
https://blog.mozilla.org/security/2018/01/15/secure-contexts-everywhere/