Rich chocolate sauce & chocolate king ice & chocolate ice goes in and the chocolate making "Garigari Kimi rich fondant chocolat"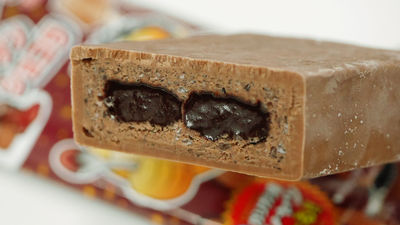 A new product that imitated Fondant Oh Chocolat using a chocolate sauce that melts with a trolley to Garrigali whom the crunchy texture attracts its fans "Garrigali Rich Fondant Chocolat"Has appeared. I bought it and tried eating it because it is said that it is becoming you very much a chocolate garrigaly with chocolate ice in chocolate sauce made from Spain, and chocolate ice came in.

Garrigali Rich Fondant Chocolat (Rod) | Akagiri Milk
http://www.akagi.com/products/garigari/fondant_stick.html

I bought Garrigali you a rich fondant chocolat.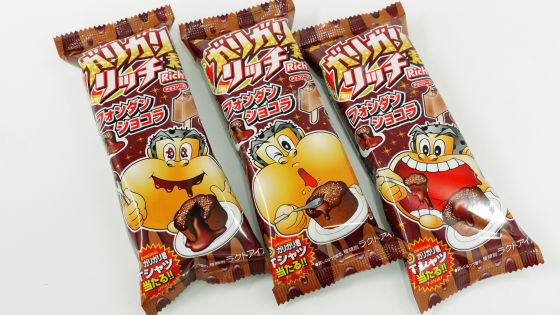 Garrigali Rich Fondant Chocolate has 160 kcal of energy per chocolate and 25.7 g of carbohydrates.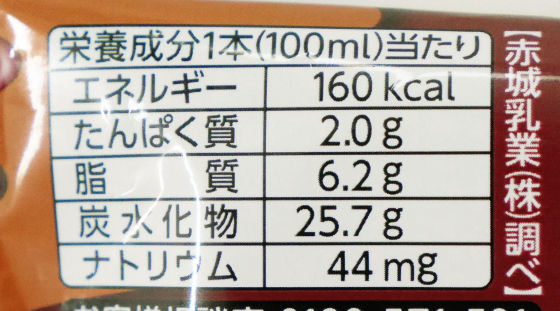 Chocolate sauce, cacao mass, cocoa cookie etc. are used for raw materials.




A campaign is being held to get "Garigari kimi original T - shirts" when "Gari T - hit" comes out.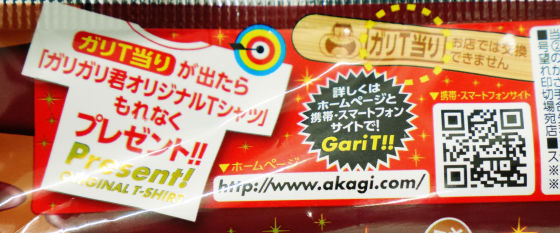 I took out the rash cracker Rich Fondant chocolat from the bag.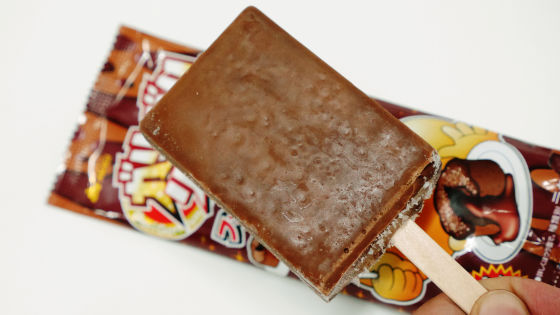 When you check the cross section, you can see that chocolate sauce is contained in it.



When I looked cautiously, chocolate sauce began to melt like a trolley. The mouth is moist, the inside is garrigaly One of the charms of you is the crisp texture. The Spanish chocolate sauce is rich and the moment of eating is nebuto, but it melts with the trot and melts in the mouth and entangles with the shattered ice of crunchy texture.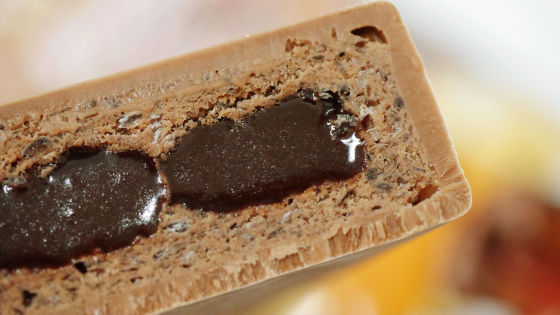 "Garigari kimi rich fondant chocolat" is on sale beginning January 26, 2016, the price is 130 yen for tax. Even though it is a dish covered with chocolate, the crunchy texture is healthy, so you should try eating chocolate and garigari fans at least once.