In 2015 the tool that most familiar words are known is open to the public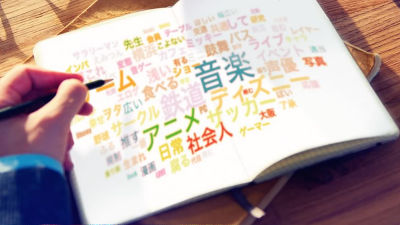 Popular word prize of 2015It became "bombsheet", but what kind of words were used most frequently in myself? So, in 2015, a tool that makes it possible to visualize tweeted words on Twitter as images is on the user local. So, GIGAZINE actually examined what kind of words I used often.

What words you used frequently in 2015? By user local
http://textmining.userlocal.jp/sp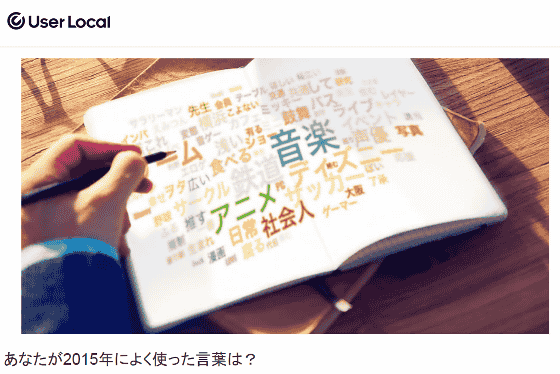 When you visit the website, first click the button "Check frequently used words".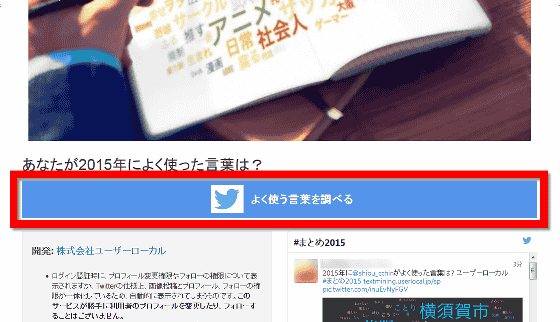 When asked "Do you want to allow UserLocal text mining to use the account?", Enter the account and password and click "Login".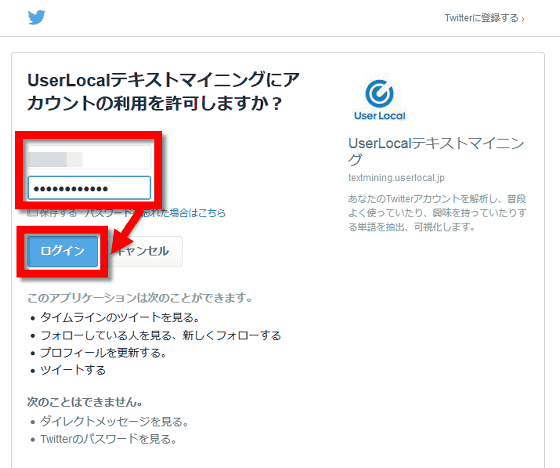 After a while, the following image appeared.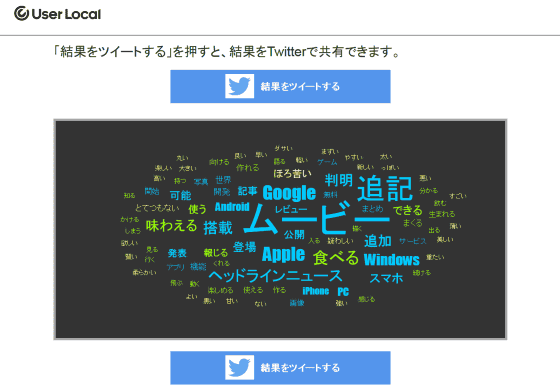 When I tried it with GIGAZINE's Twitter account, words that are displayed largest are "movies", followed by "append" "Google" "Apple" "Windows" "found" words.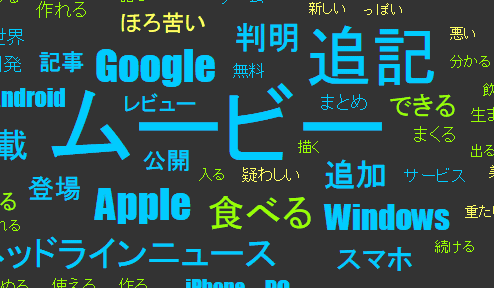 "Tasteable" is a tasting article, "Installing" is a gadget article ... ... There are things that you remember ....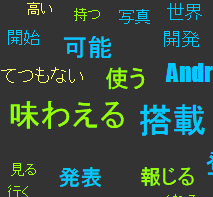 There were words that I thought as "Do you use it so frequently" such as "dasa," "bad", "bold"?




In addition, you can post images to your timeline by clicking "Tweet results" below the image.




Tweets are posted along with a hashtag "# summary 2015", so you can also search.Top pageThe word summary used by Twitter users in 2015 is displayed like this and it is very funny to watch.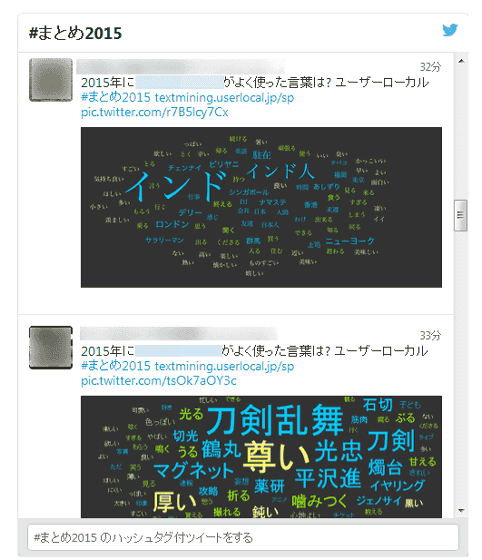 In addition, "For users who have too many posts this year, due to API restrictions, the most recent words may come out because they can not be traced back to the past", depending on some people this one or two months , Or it seems that tweet contents may be displayed in a few weeks.