Pork cutlet, sweet potatoes, and grilled meat are stacked like a mountain and a udon dumpling of "900 yen" "HITSUDORI" and "SAFETOKU rice" tasting review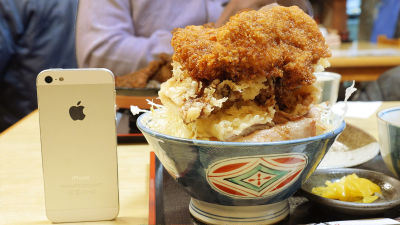 When I went to Birth Temple, I was hungry for lunch and I searched for something, I found Fukui's B grade gourmet "Bowl of rice with saucerpansI found "Edo shop" that can eat. When I actually went there, in addition to sauce-cut rice bowl, pork cutlet, pig sky and grilled meat were stacked like a mountainA hatAs I saw something called "I could eat this dish at this price ...?", It was a menu that felt the power hidden in Fukui.

So I arrived at Edo-ya.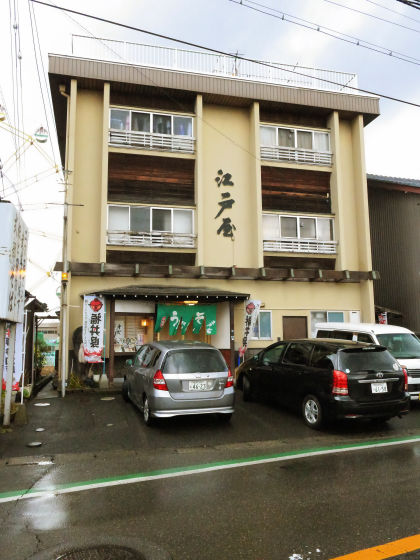 From goodwill, it is understood that it is originally a shop of noodles and soba.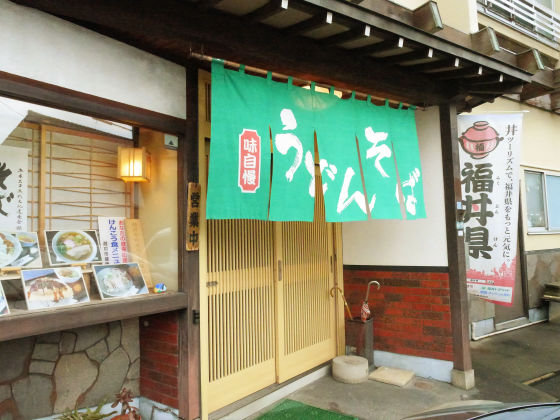 The shop has a table seat and a zaibatsu seat, this time we chose a table seat.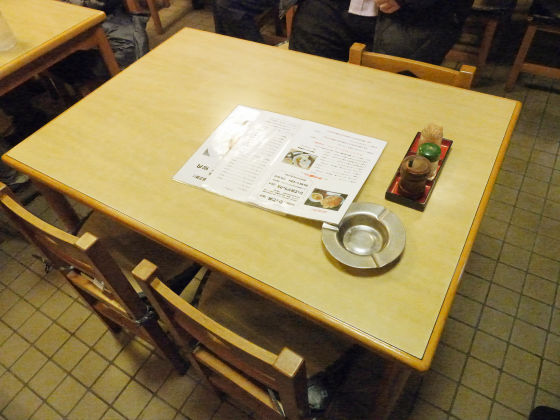 Edo-shop is a udon noodle shop, but also puts emphasis on rice bowls, and the bowl menu is lined rows. First of all I order Fukui's Class B gourmet "sauce cutlet".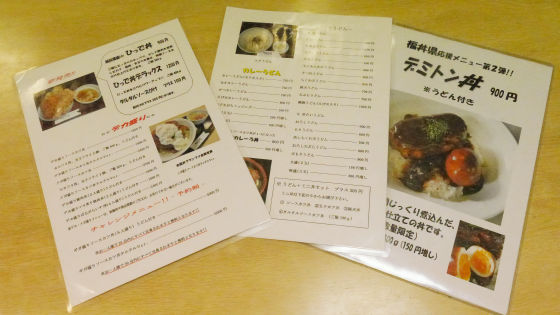 After a while after ordering, sauce pork soup came.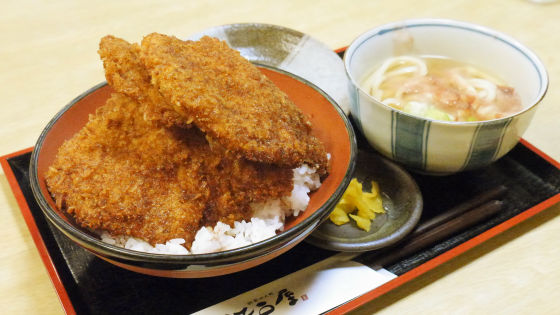 Cutlets, cutlets, and cutlets stacked like a mountain with confidence.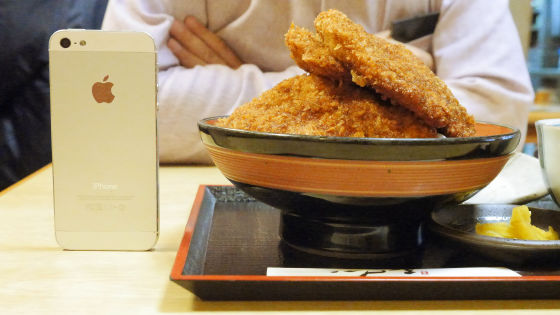 Compared with the iPhone 5, the diameter of the bowl is about this.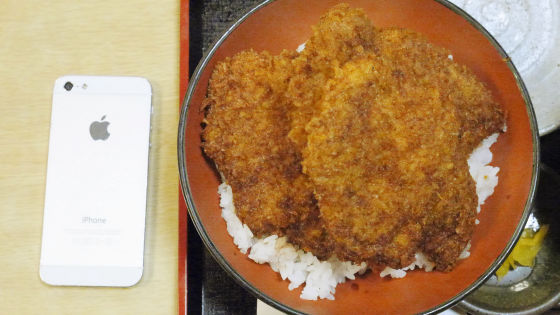 Katsu-don is said to be stuck with eggs, but sauce-cut rice bowl is a very brown appearance as cutlets are piled up all the time.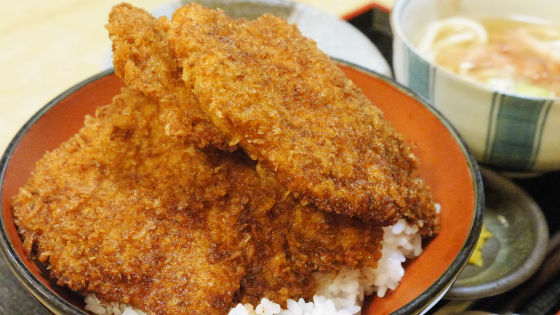 Even a saucepot dumpling alone is quite a volume, but udon is set further.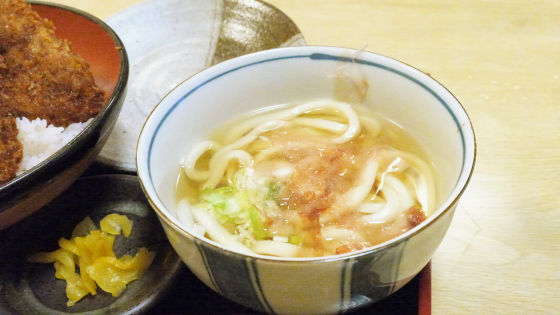 It seems that katsu is about the palm of each child.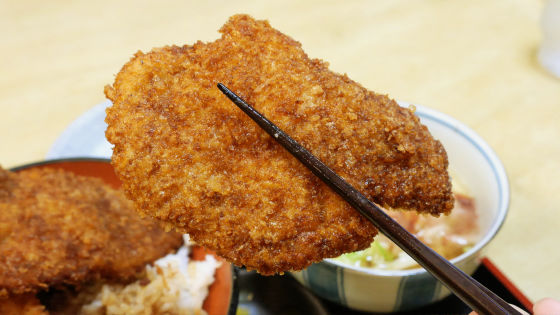 When I try to eat it, the cutlet which is firmly applied to the sauce is an exquisite texture between "saku" and "moist". I do not have a sweet sauce and it is smooth and it has a smooth mouthfeel, so I can continue to eat steadily though it is an oil.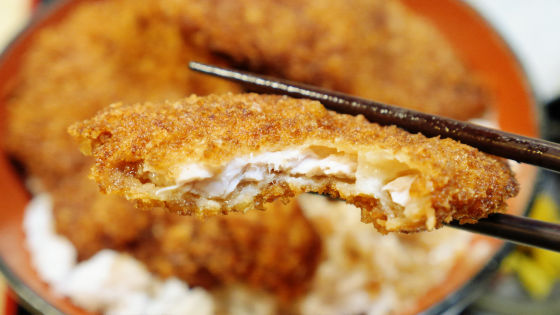 As you move over the pile of tricks ... ...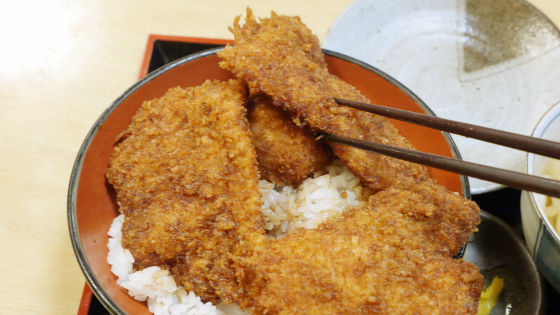 Source rich food showed up.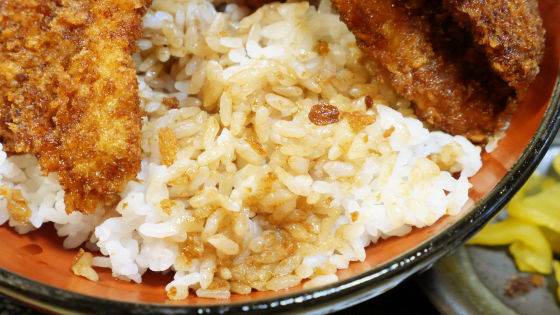 Pork in cutlets is not too much, not too much fat, just feeling good, together with spicy rice which is involved with sauce will satisfy the desires of fried foods.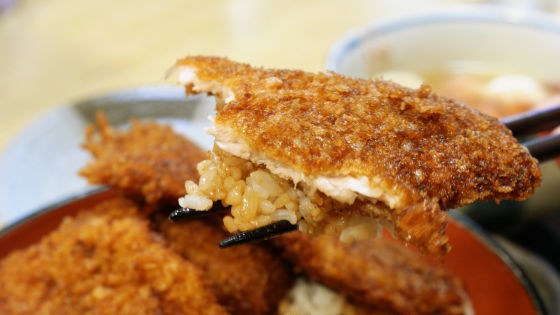 Also included are fried eggs with cutlets, and when snapped, the yolks were smoothly matured.



Udon which became a set is a texture of mochi mochi, and the taste of soup stocks which are crispy will reset inside the mouth which became oil gish. It is possible to eat deliciously without getting tired of the last by the rotation of katsu, udon, katsu and udon.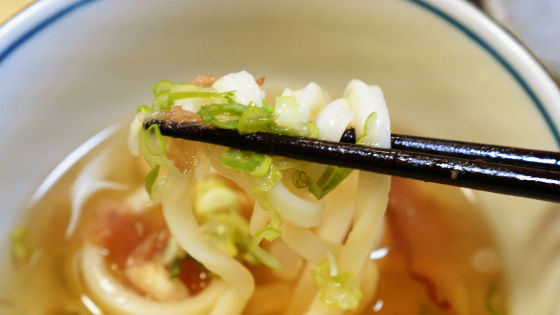 Also, I tried ordering a horrible volume "HITSUBARU". This is also with udon. "Hit" means in the Fukui dialect "meaning" wow! "Or" messed up! "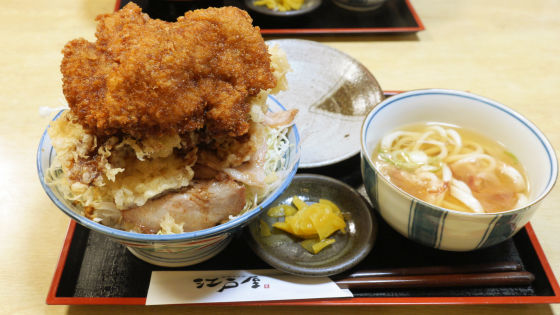 This is about the height compared with the iPhone 5.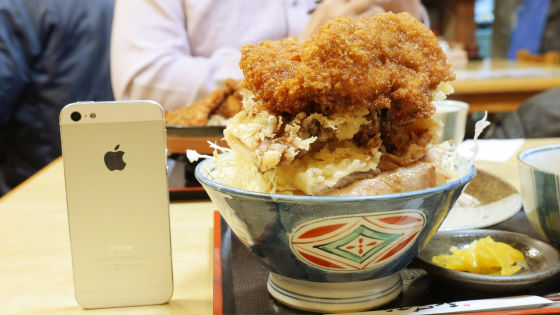 Looking from above it looks like this.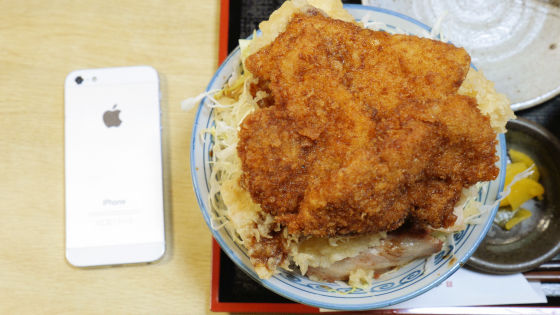 It looks great from any angle. The price of 900 yen with the udon in this is quite cost effective performance.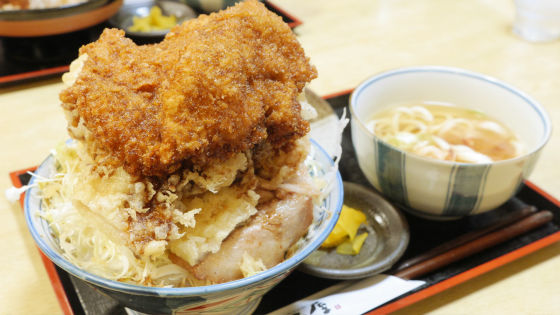 At the top of the bowl the same cutlet as the saucepan is on ... ...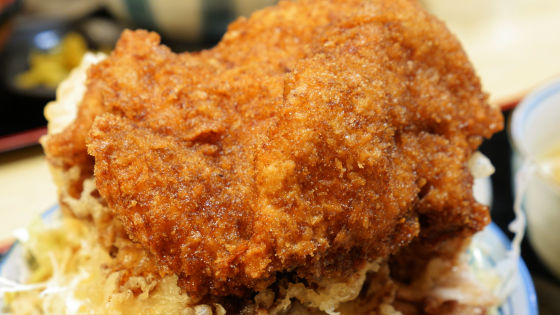 Peeling off the two pieces ... ...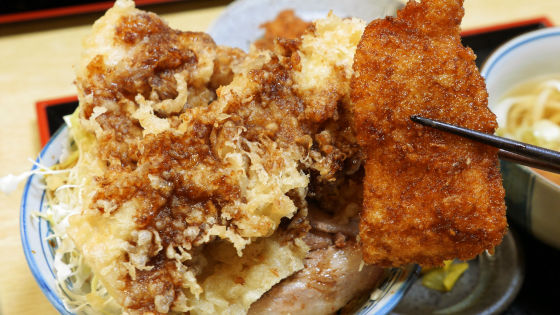 Tempura appeared this time.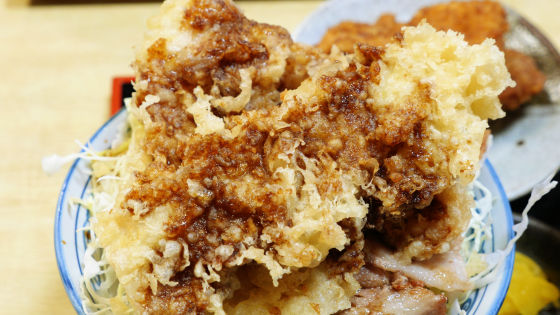 And further under the tempura are pork slices and cabbage.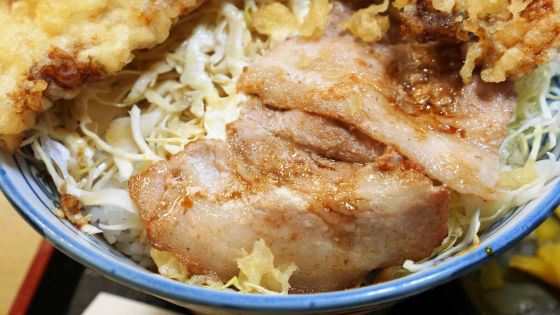 When I tried eating while thinking "What kind of tempura is it?", It was a juicy pork loin that came out under the crispy clothing. The sauce was as sweet as the saucepot dumpling, which was in line with the crispy clothes well.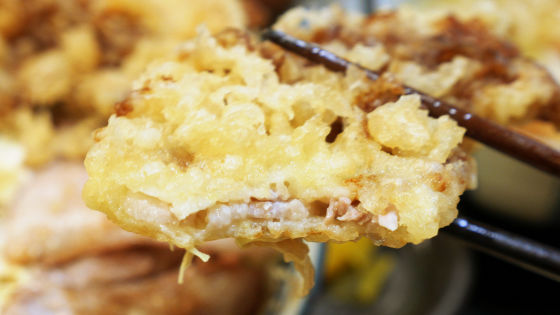 Juicy chashuw will be eaten with shakijaki shredded cabbage laid on rice. Mayonnaise is on top of the cabbage, it is on parade of oil, oil and oil, but the sweetness of the sauce and the acidity of mayonnaise are fused, so I enjoyed the different taste from sauce cut rice bowl.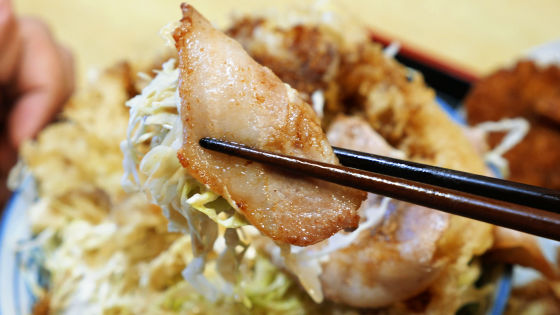 There is a dish like this on a bowl of rice bowl with sauce cutlet on rice and pickles.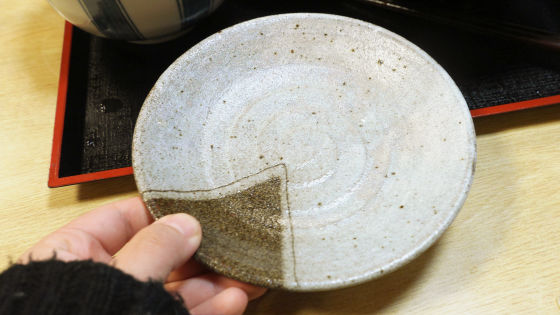 As for this, something is a place to temporarily evacuate deep-fried food as fried foods are stacked too hard to reach rice. I will put the deep-fried food on the dish and eat it with the ingredients I like and rice and cabbage.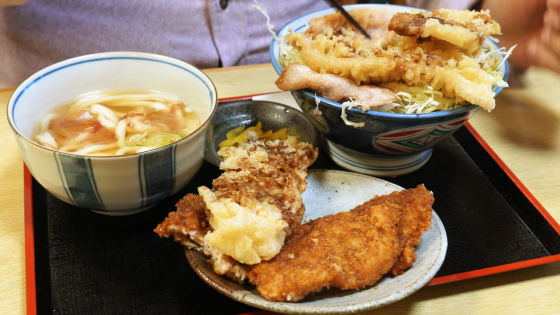 In addition, sauce-cut rice bowl is 850 yen including tax, while rice bowl is 900 yen including tax. Both volumes are big, so it seems good to eat hungry. Apart from the above two menus, there are also deka stack menus and challenge menus.