"HUNTER × HUNTER" Shocking "HG Hisoka" appearing in the lower half of Hisoka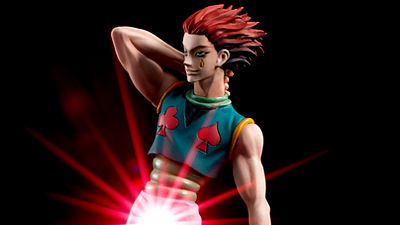 "HUNTER × HUNTER (Hunter Hunter)"Gon·BiscuitsFollowing the shocking figure ofGlowing HG Hisoka"Has appeared. It carries a luminous gimmick on the lower body and faithfully reproduces the scene of this main part.

HG Hisoka | Premium Bandai | Bandai Official Website
http://p-bandai.jp/item/item-1000101595/

The web site says, "A red-eye customer will visit your shop Half a person is an angel and a half a seller's secret of the death god Moon It's supposed to be particularly pleasing It's pleasant It is opposite on a hot weather mediation A fake Uzuki will be stripped from the calendar so that the rest will be six pieces "... .... The prophecy Chloro went against Hisoka, is said to be ... ....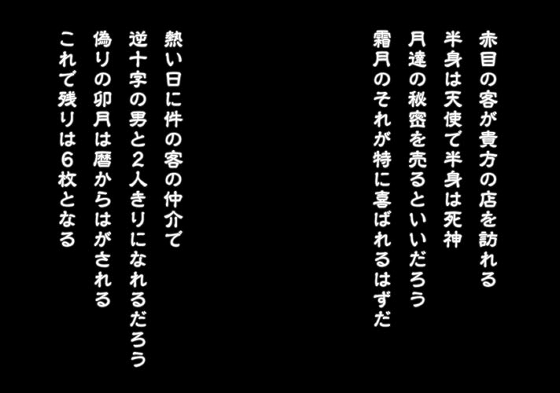 "A customer with a red-eye visits your shop and gives you a barter will pull out the commander's sword to you and take away the secrets of the moon 11 spaders with legs suffer from a ward office disease and five more I will lose my feet You must not get out of the tatami room Because you are one of that foot "



"Hisoka's body is filled with something that the enemy has done"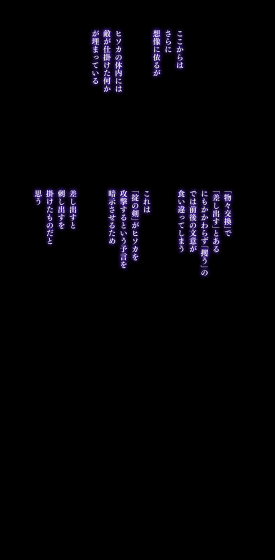 "Ah……"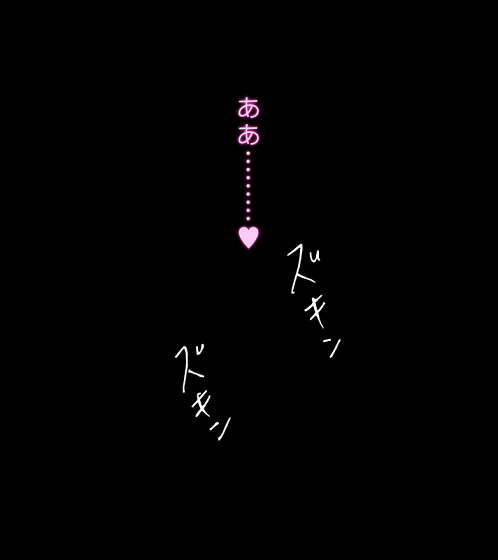 So, this is the lower body shining "HG Hisoka"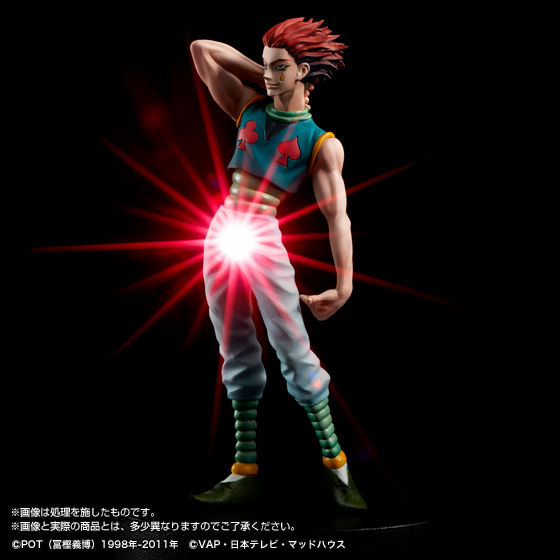 The front is like this.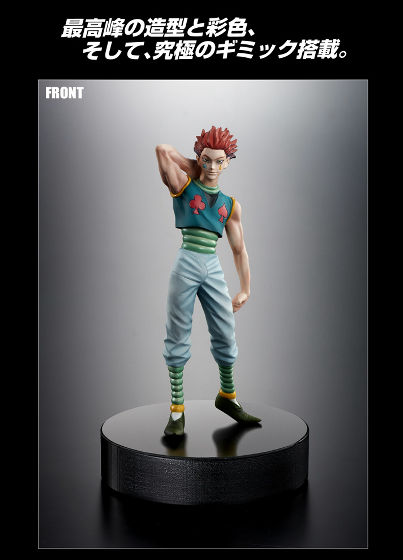 back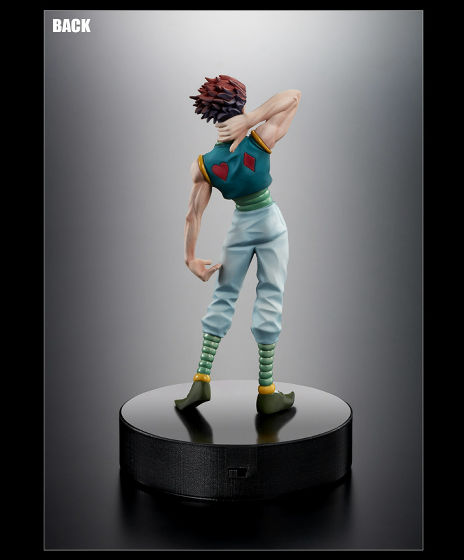 face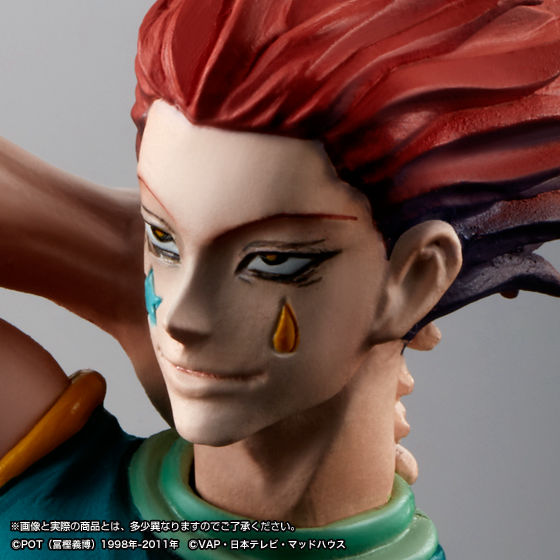 There is a gimmick in the lower body, it is possible to replace the cover and the lid only cover.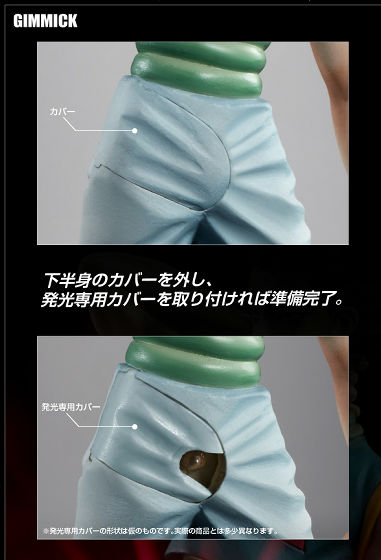 "If you turn on the pedestal, you will be thrilled quickly."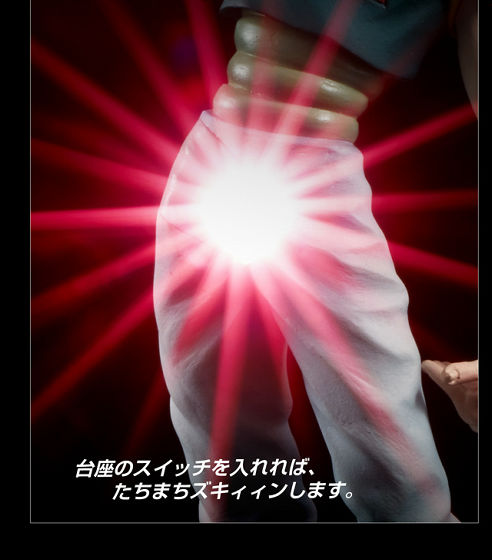 It is like this when arranging Hisoka · Gon · Biscuit.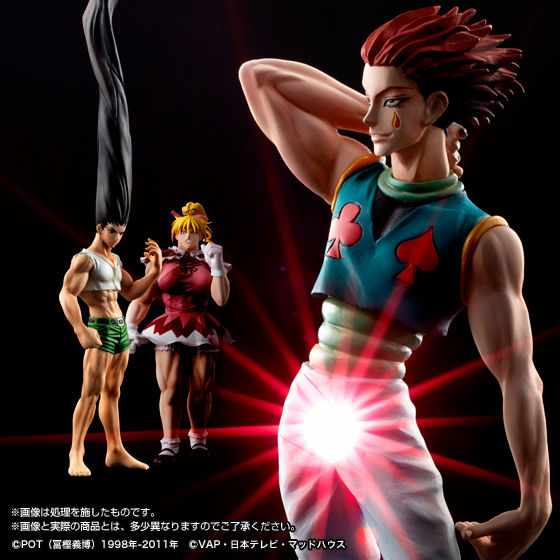 In the prototype teacher 's comment "It is a straight ball game this time, it was the order that I made a cool Hisoka as if the female fans were numb." Oh, the work I have done so far is a straight ball too Although I thought that there is some difficulty in honest posing, it is certainly more straightforward than gongs and biscuits as compared with gongs and biscuits I am convinced that it is close, I put in a spirit and started working on prototype.When I say about prototype, I feel that I could somehow express Hisoka's treacherousness and beauty.I am confident.

And about a month or so has passed since the prototype was completed. We received a message from the person in charge saying that Hisoka's coloring item was completed, and I showed it. It was a colored material of very high quality. There was only one point, a gimmick that I could not remember at all in the lower body. "Look at this light! "You will not forget the impact of lifetime when you switch with confidence.

I finally got to say "I'm shining, this one". It was not a straight-ball game at all. "Why did not you tell me first? "I asked," I wanted to see the face of the prototype teacher, "I thought that anything would be fine anyway. Everyone, thank you for Hisoka. There is.

The price is 4444 yen inclusive of Hisoka who wears death. Shipping will be done in May 2016, but there was also a suggestion of "How about Christmas gifts for yourself?"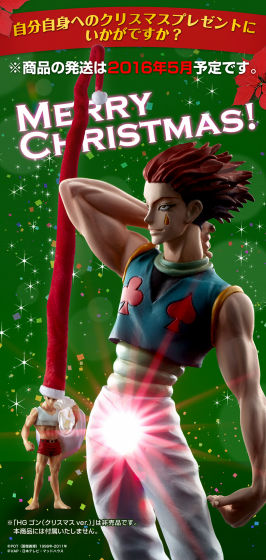 In addition, reservation is possible from the following page.

HG Hisoka | Premium Bandai | Bandai Official Website
http://p-bandai.jp/item/item-1000101595/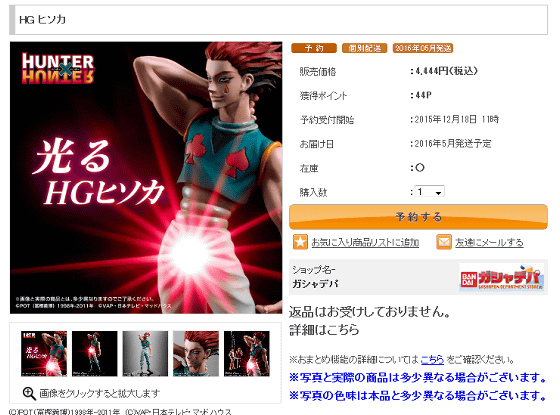 in Anime, Posted by logq_fa