"Evil true eye eyepiece band" that anyone can easily activate his true eyes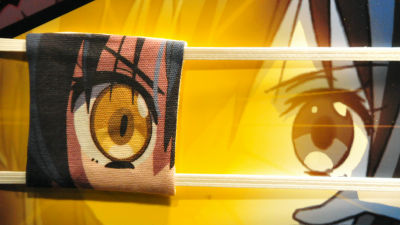 "Love, Chunibyo & Other Delusions!"Heroine · Kozue Yu Rokka is a character that always wears an eyeball because of the Nakaji disease, when you remove the eyepatch, you can activate" special ability "" Kaoru Eisawa ". In animation Kaoru true eyestrain was only Roka, but a nice item that anyone can inherit the true eyes of us and become usableHOBBY STOCKof"Evil true eye eyepieces"is.

Hobby Stock Booth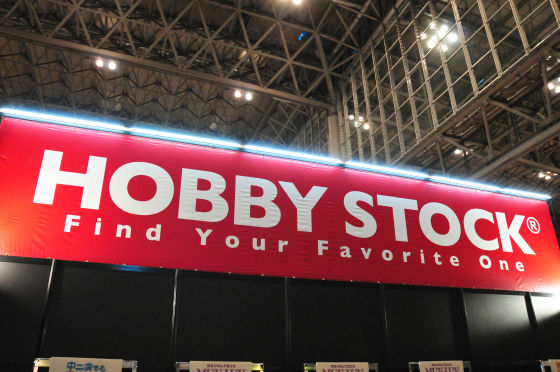 It was exhibited as an item of animation "I want to be in love even in Chubu sickness!" ... ...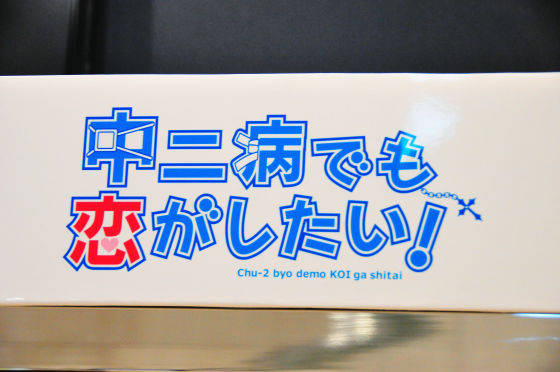 Koe, "Evil true eye eyepiece zone".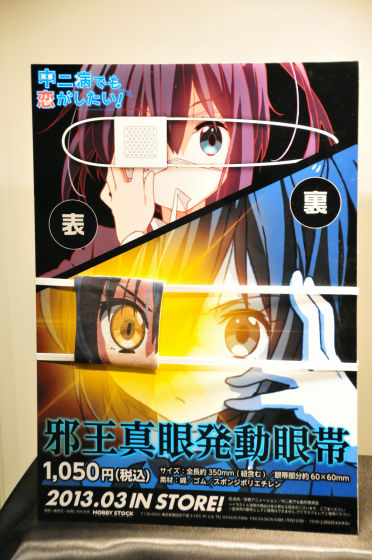 The front side is an ordinary eyepatch style ......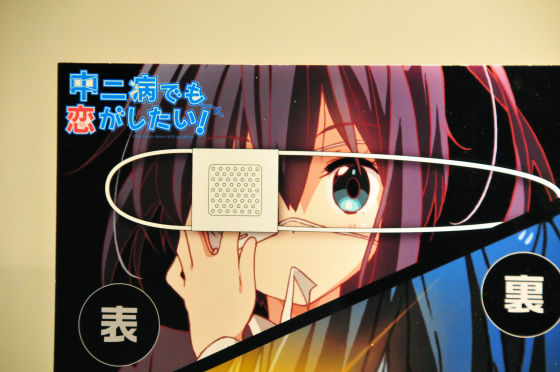 Turn over and activate the true eyes. That's why "Bombing real! Shinkansen synapse! Banishment and this world!" It is 1050 yen including tax with release in March.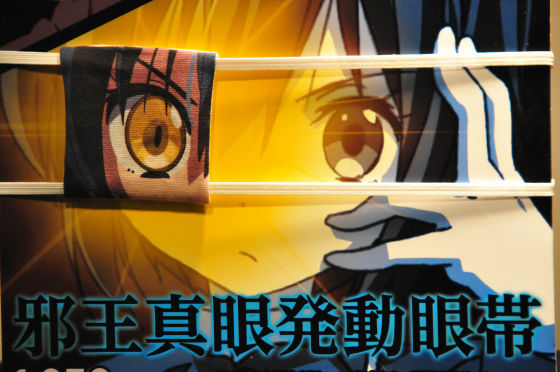 Also, as an item to tickle the middle two minds "Kozue Yu Rokka Cross Wallet Chain"Was also summoned according to the blood covenant.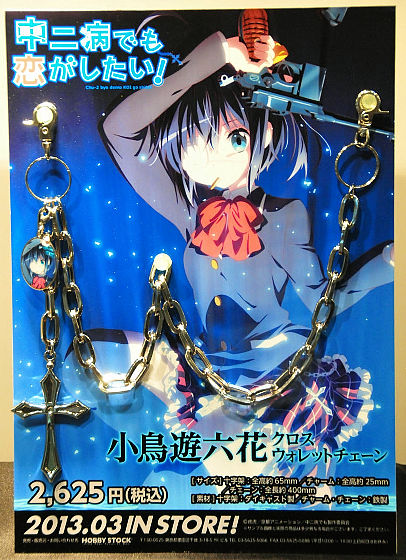 Crucifixion as chain decoration, Medium second disease necessity item.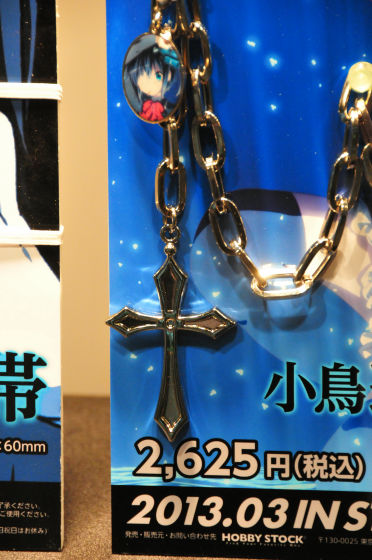 The length of the chain is about 40 cm and made of iron, the cross part is made by die casting. It will be released in March, including tax 2625 yen.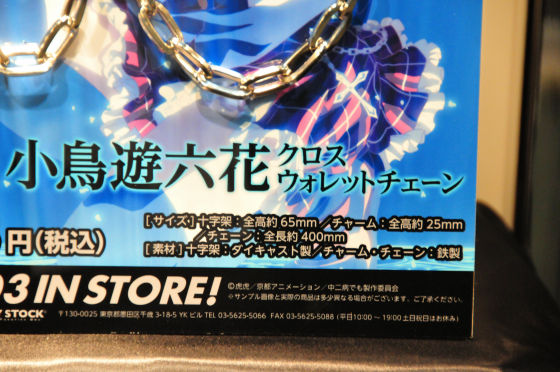 In addition, five kinds of heroines' rubber coasters were also exhibited. This is 630 yen including tax.