I tried to experience the overwhelming presence of "Neo Jeong" that makes 9990 yen even though it is a shokugan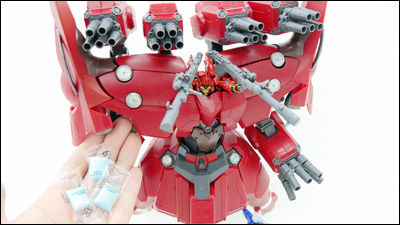 Palm-sized toy series "ASSAULT KINGDOMFrom "Mobile Suit Gundam UC [Unicorn]Giant Mobile Builder (MA) appearing in "Neo Jeong"Will be on sale. The selling price is 9990 yen including tax, so it is an expensive figure that I have never heard before as a chewy toy, so I tried checking the real thing how it was finished.

ASSAULT KINGDOM Neo Geong - The ultimate psycho machine aiming for "box", descended to ASSAULT KINGDOM! | Gundam Candy Toys Portal | Bandai Candy Toy Official Website
http://www.bandai.co.jp/candy/gundam/assaultKingdom/nz/special.html

Neo · Geong's parts look like this.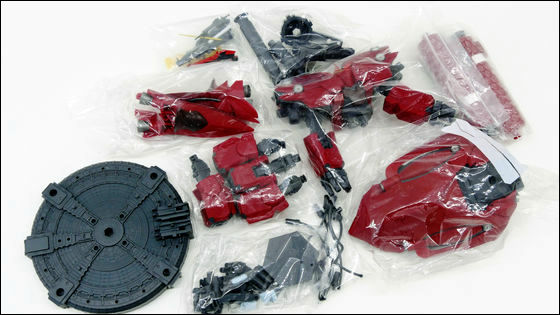 I do not feel greatly when I saw it, but when I take one part in my hand, it is very big ....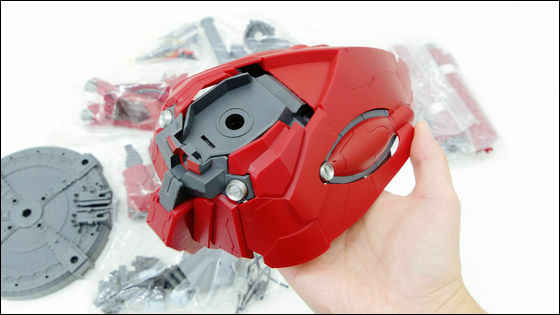 The size of Sturm · booster and iPhone 6 which looks like Neo Jeong's foot just exactly the same size.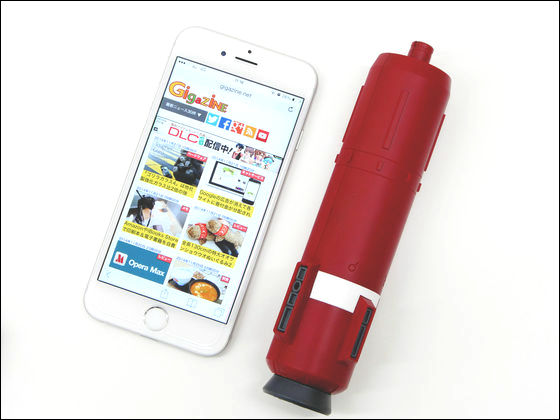 The upper body parts were sent in advance with arm parts and Shinanju docked.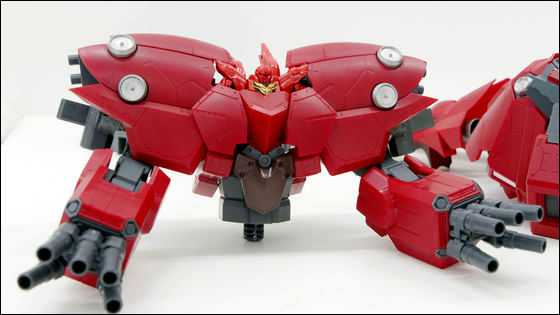 It is already overwhelming presence in the upper body alone.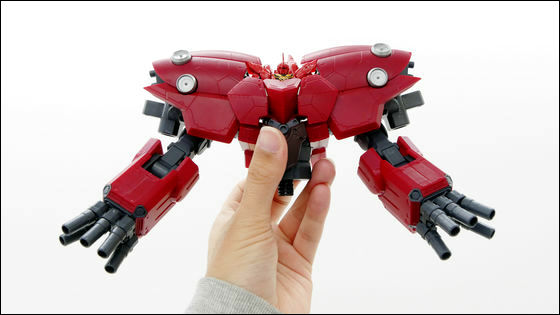 Docking Sinanju,ASSAULT KINGDOM 1It seems that the paint is different from Sinanju of Taiwan, it glows tightly and gives a luxurious feeling.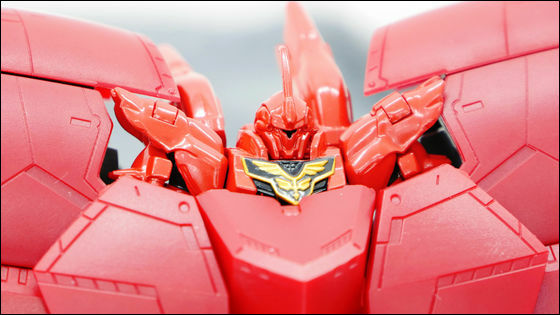 When docking it seems that it is necessary to bend the knee of MS and put it in space.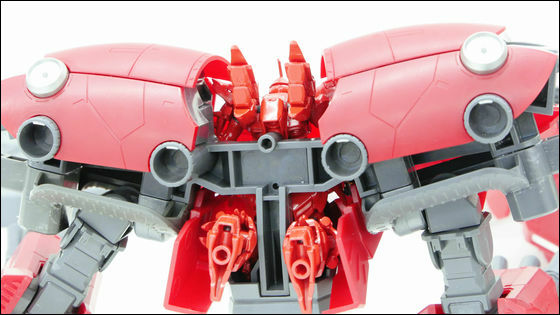 Although it is an arm part which was attached in advance, it was made to be able to move Gniguni up to the first arm unit like this, so that various poses were able to be taken.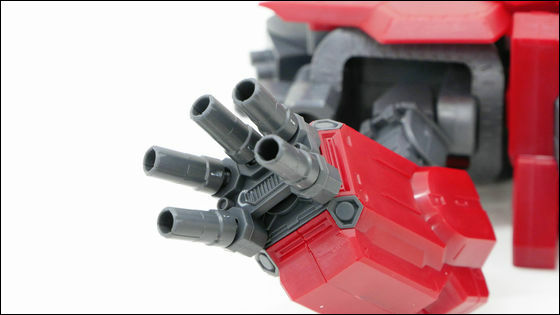 Furthermore, since the tip part of the arm unit is detachable, it is also possible to stretch the funnel bit by spreading other parts.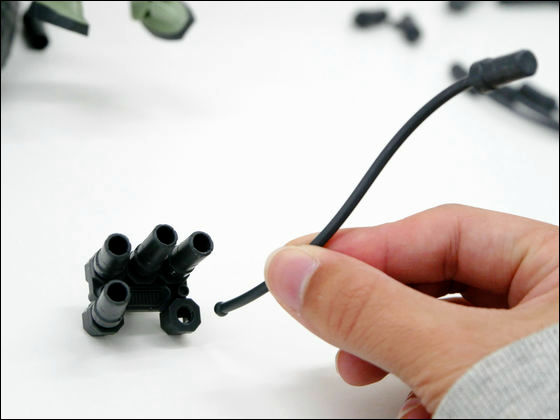 So I decided to assemble it and see the completed version of Neo Jeong. First, prepare gray base parts.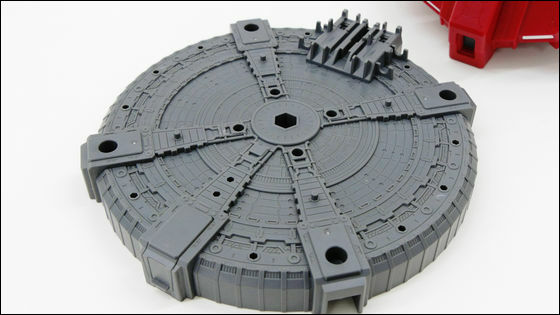 Attach a short stick figure of gray here ... ...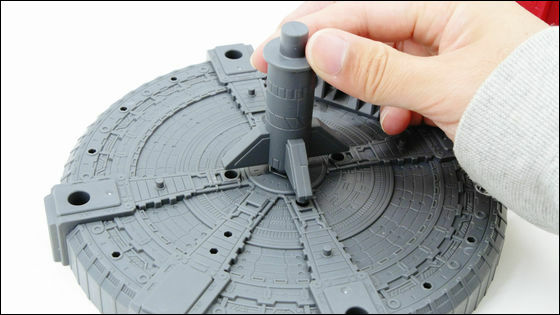 Attach the longer rod part ahead of that.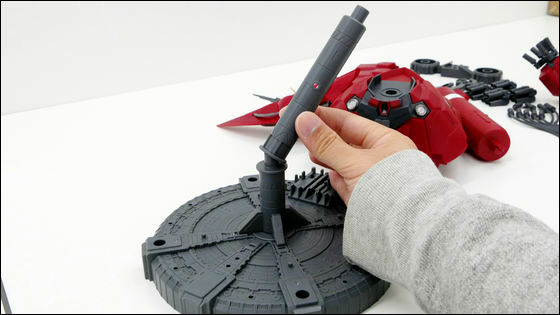 Subsequently, the loupe type gray parts ......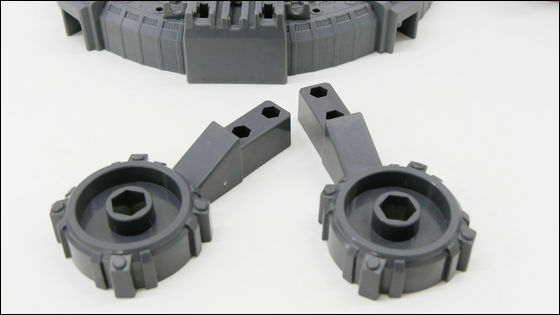 Attached to the back of the pedestal.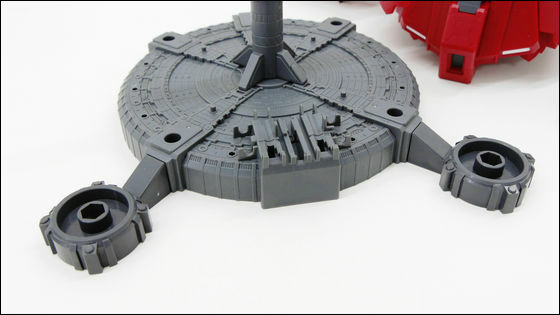 There are four other arm units of neo · geong, besides those attached to arm parts, so if you do not use it, you can put it in a big hole vacant in the pedestal.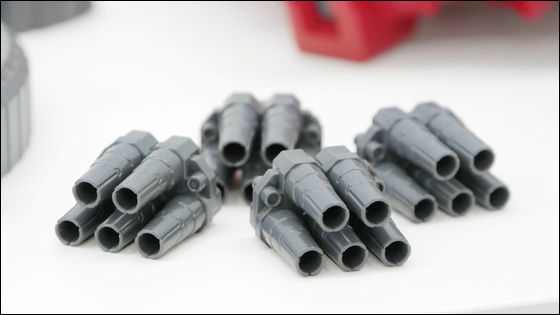 The pedestal becomes like this when you put the arm parts.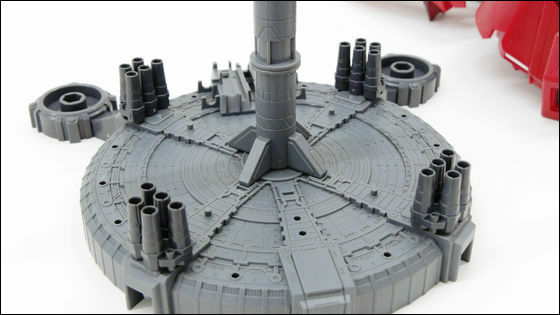 Then on the uneven part of the base ... ....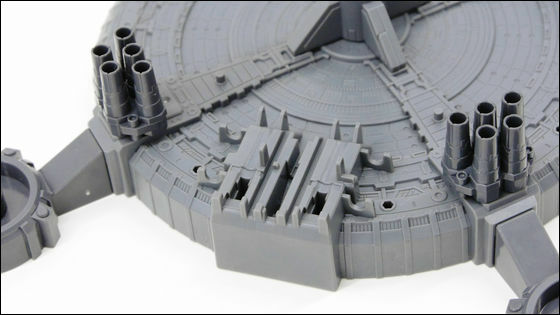 We set up a beam saber and bazooka for Sinanju.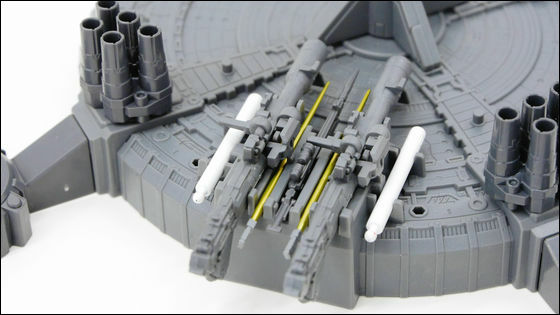 This is a box of Laplace. Mobile Suit Gundam UC [Unicorn] is an important item related to the basis of the story saying "If the box is released, the federal government overthrows" ... ...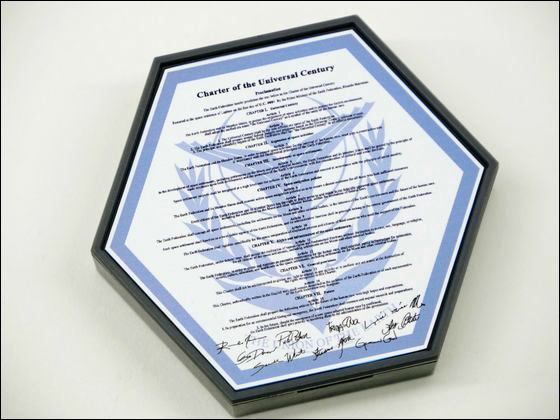 Its identity was just a gum case.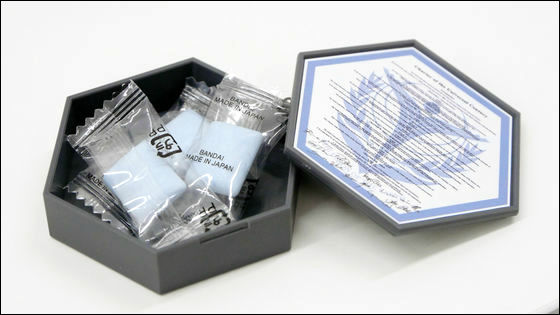 Finally, attaching triangular parts to the two small holes on the other side of the place where weapons for Sinanju were installed ......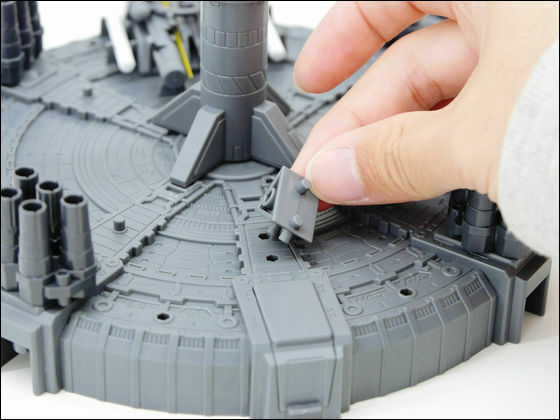 If you set up a Laplace box on this, the pedestal is complete.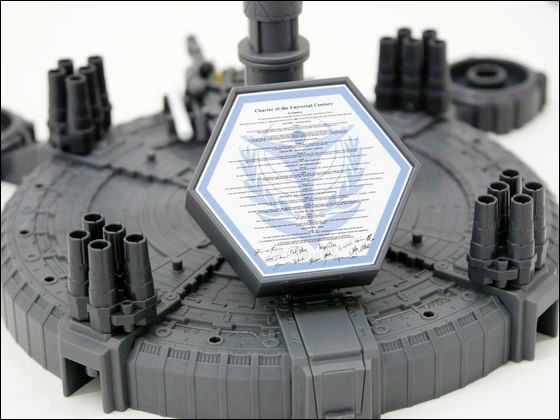 Next I will build neo · geong body. First of all, especially large lower body parts are prepared.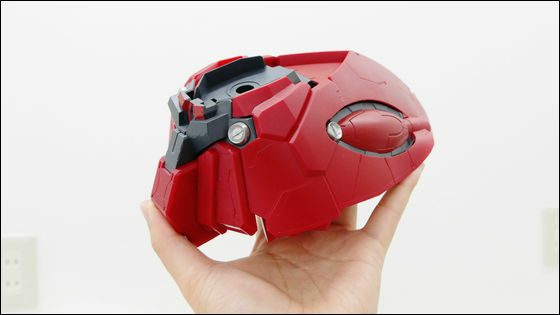 And Shulumu Booster ......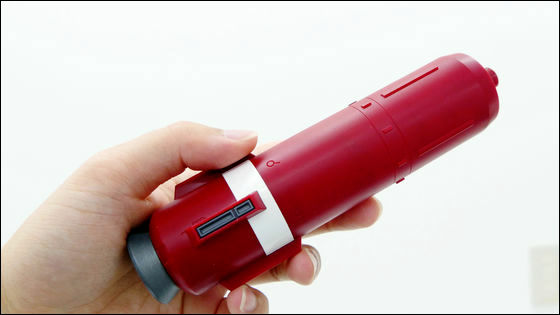 Attached to the bottom of the lower body parts with a bushing.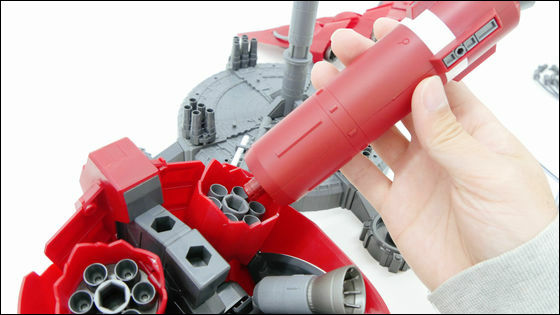 If you insert two, this way. And either one of the two holes between boosters ......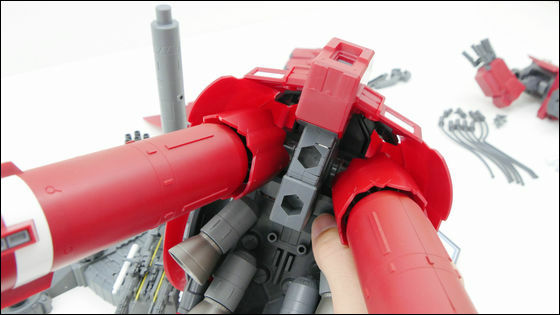 Insert it in the pedestal. Neo Jeong is now fixed to the pedestal.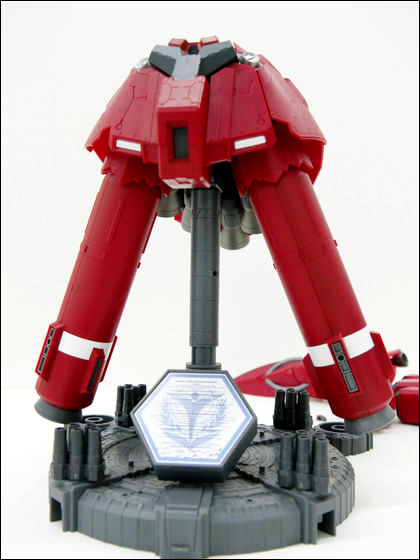 At this point it is twice as tall as the iPhone 6.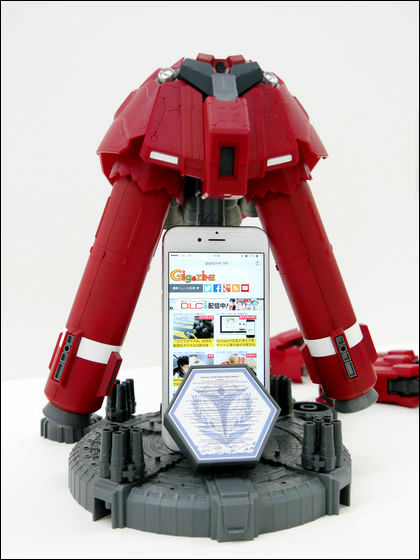 Next is docking the upper part on the lower part of the body.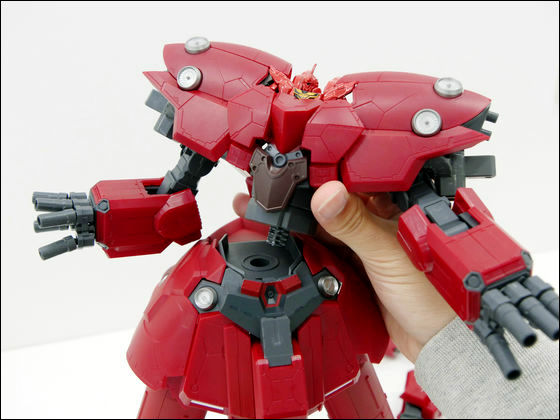 Neo Jeong that approaches the finished form at once.



In addition, we prepare this elongated shield-like part, a psycho shard generator.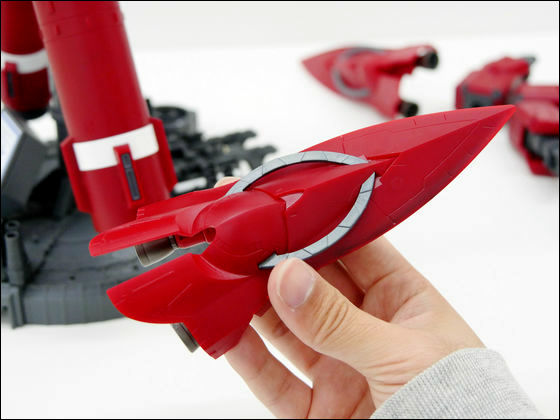 And if this is attached to the shoulder part of Neo · Geong ... ...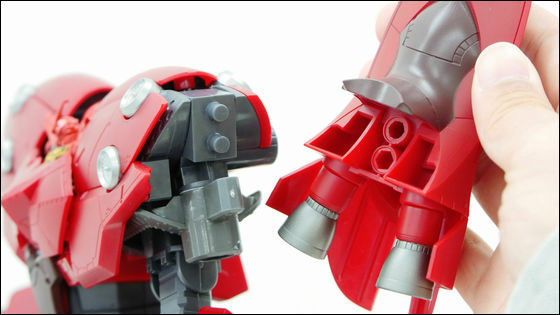 Like this. Neo Jeong that suddenly became a sharp impression.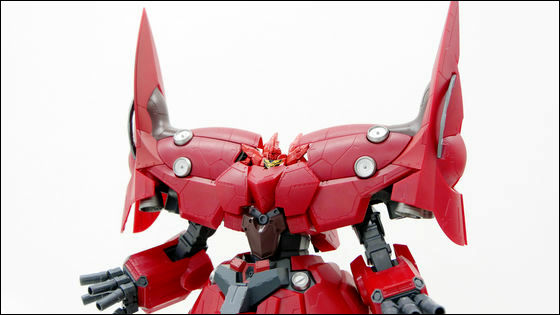 Next on the back ... ....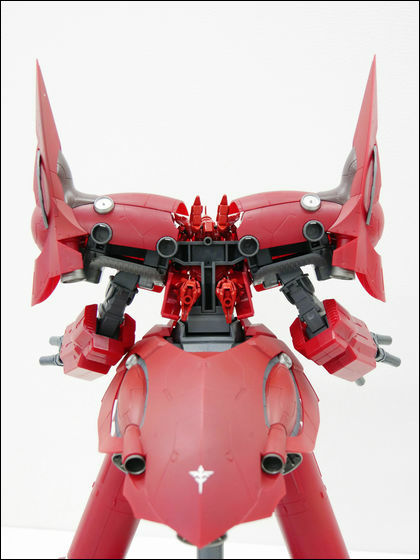 I will stick this part.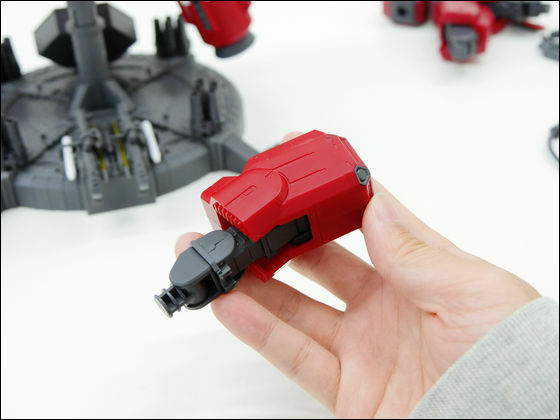 There are four holes on the back, so install parts one by one.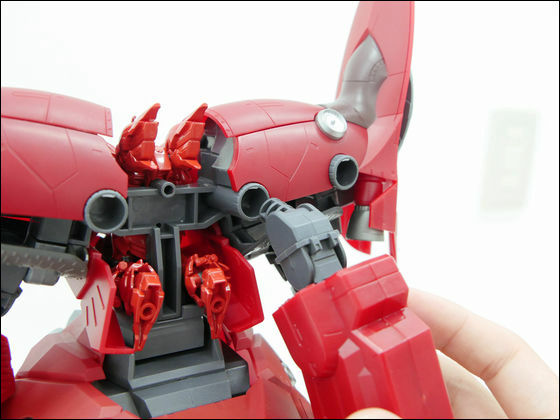 When installed it is like this.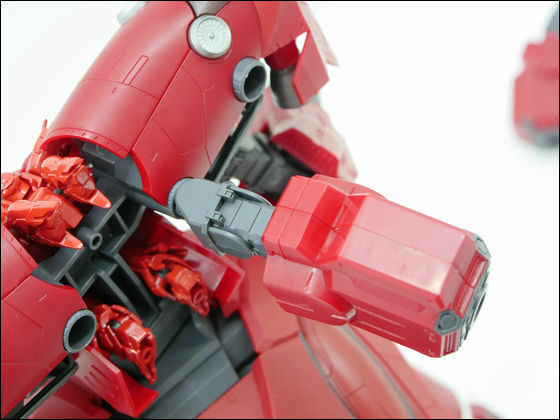 This part has two parts that turn 90 degrees and one part that turns 360 degrees, so it is possible to move Guniguni in various directions and move it.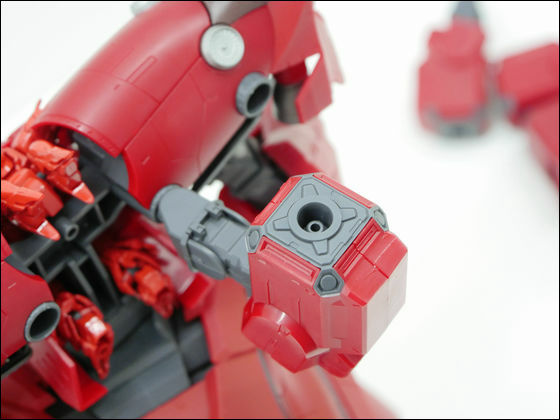 When four are installed, it becomes like this.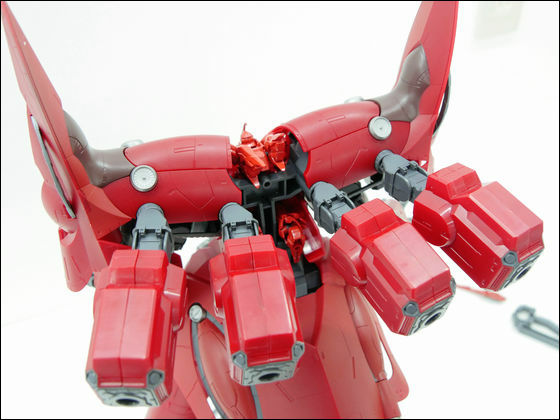 Moreover, it is possible to attach the arm unit that was inserted in the base to the tip part of this part.



The back of Neo Jeong that suddenly became a rich atmosphere.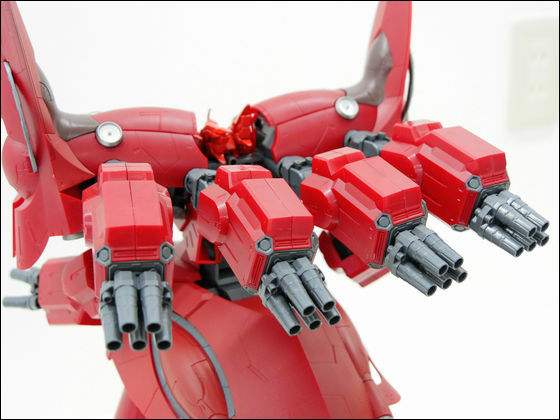 When four arms are aimed forward, it looks like this.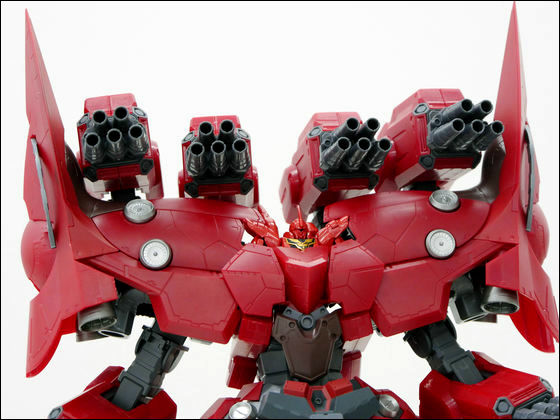 Finally on the back ......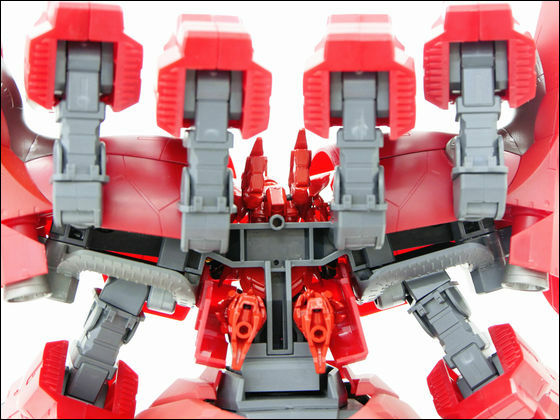 Install Shinanju's shield is completed. Neo Zeon emblem is included in the shield in the product version.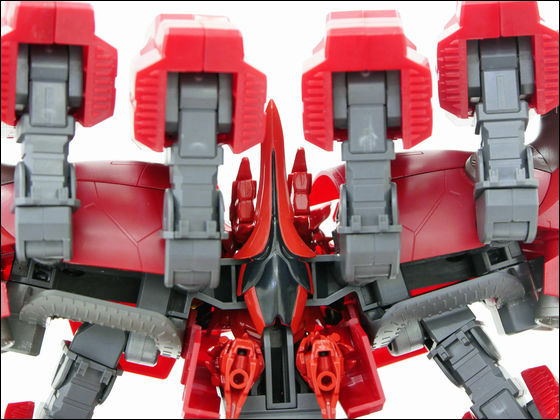 That's why Neo Jeong was completed.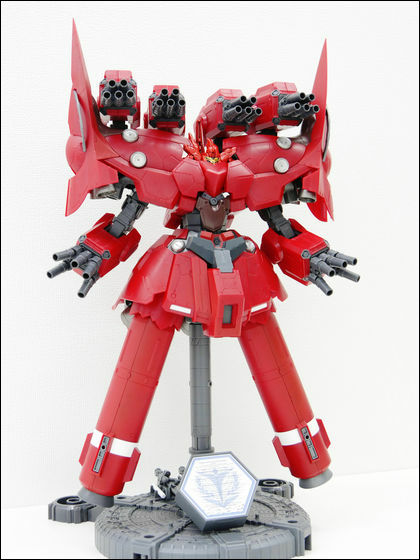 Very powerful from the bottom.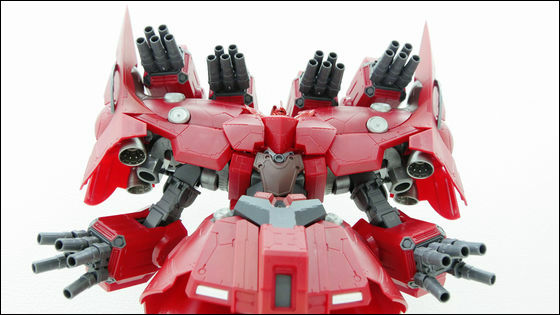 Compare the size with iPhone 6 and this. Because it fits peculiarly, it seems that it can be used as an iPhone stand as it is.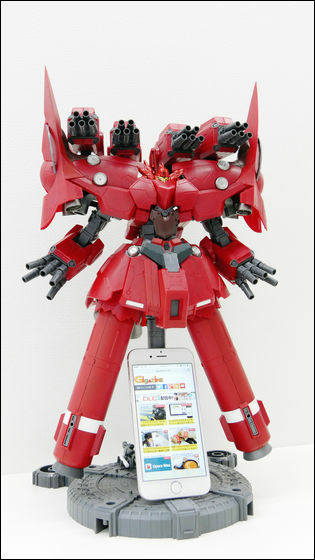 back.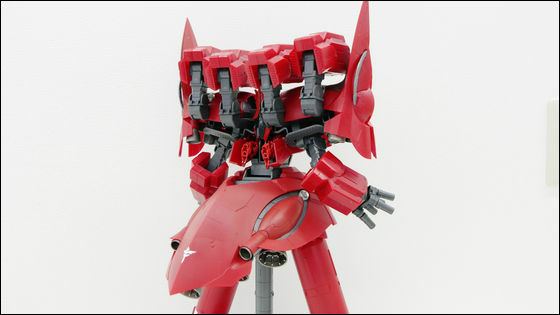 A large thruster in the skirt.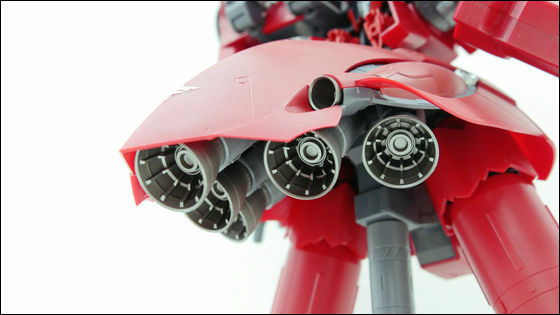 The weapons container on the shoulder part of Neo · Geong can be opened and closed.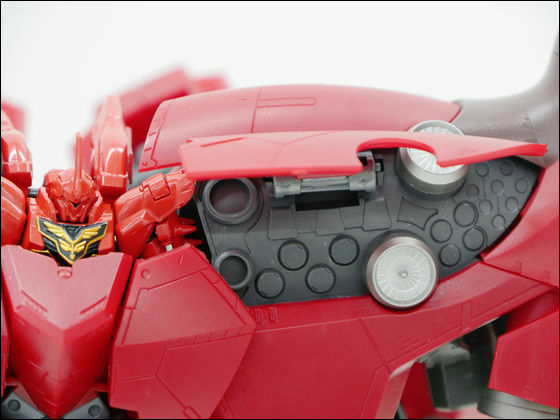 Try changing the posing and this will give you a sense of lively dynamism.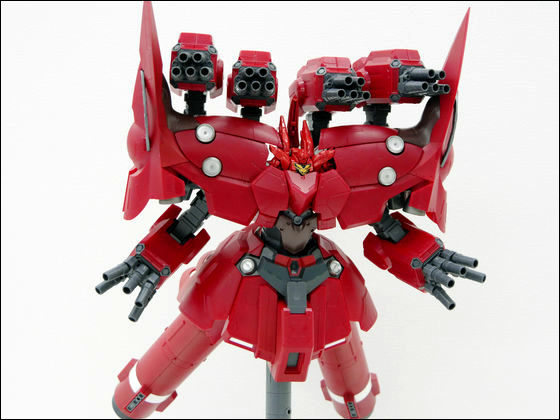 When I return the arm extending from the back, it looks like this.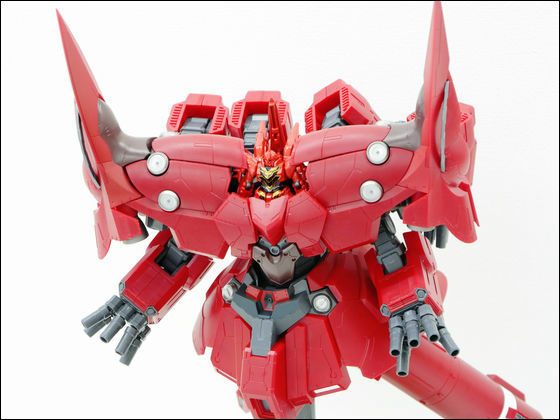 You can also have bazooka in docked Sinanju.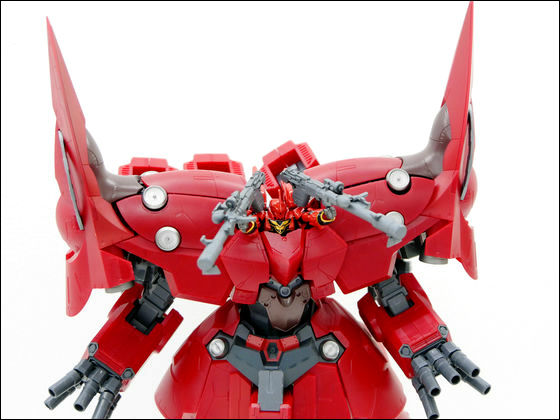 But docking around is a bit cramped, so be careful.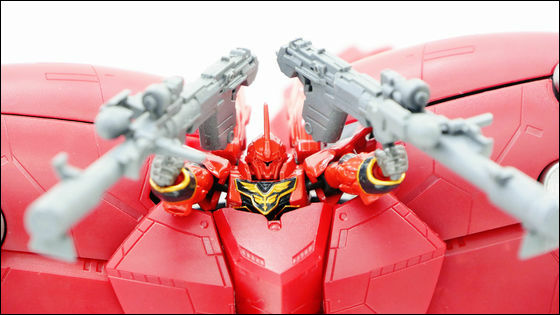 Furthermore, if you remove this part on the front ... ...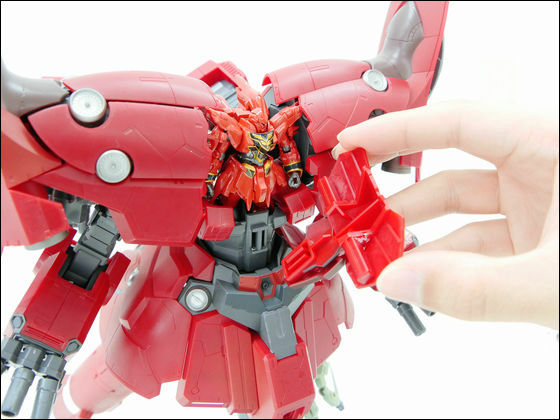 You can also take out Sinanju.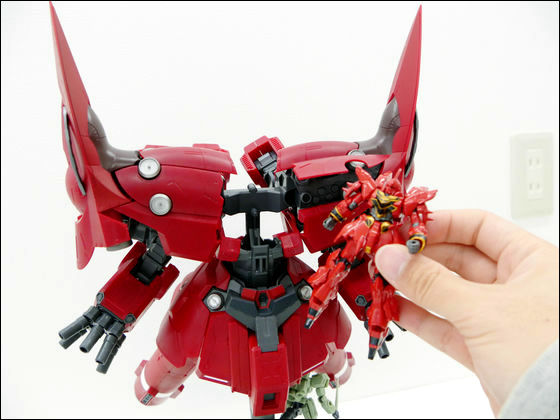 "Let's try to dock other MSs", we will try to install Zaku II in Neo Jeong. Because shoulder shield and spine shoulder armor were caught and could not be put in ... ...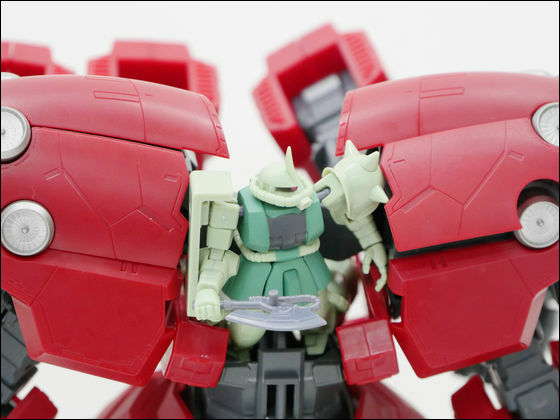 Remove obstructive parts and neo · geong and docking.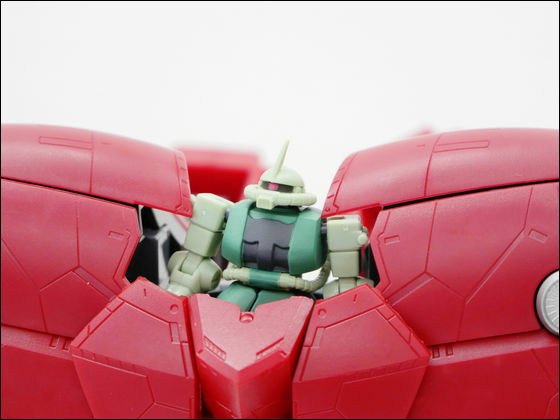 It is good that Zaku II entered, something is different Neo Geong.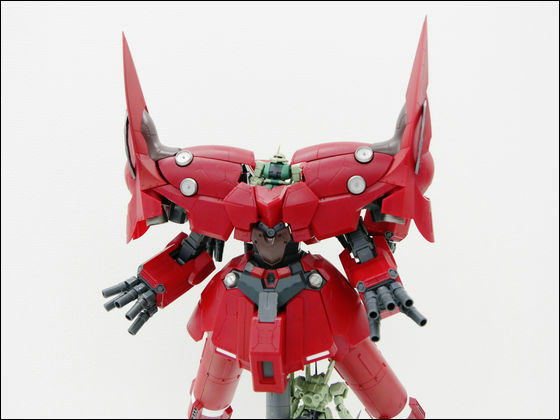 Yu-Pack Dambo MiniHe is too big to enter ... ...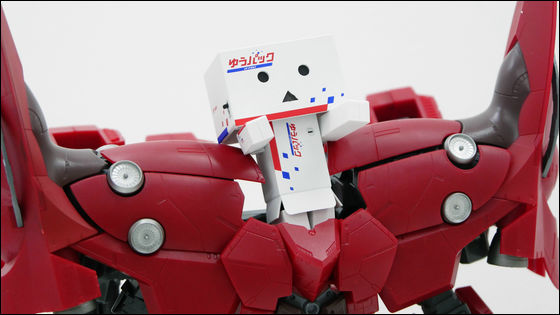 You can put in here until you bend forward.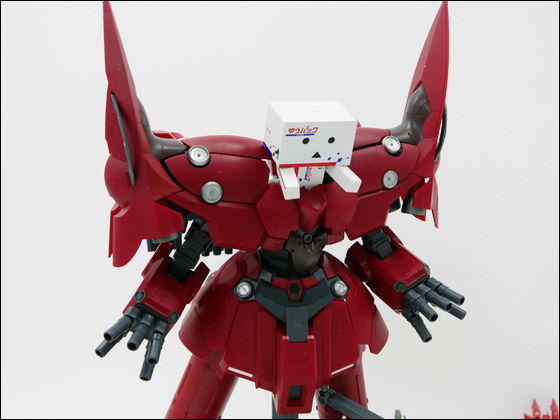 OtherTerrafa mars swarm figureSince there was a sample item of it, try docking ......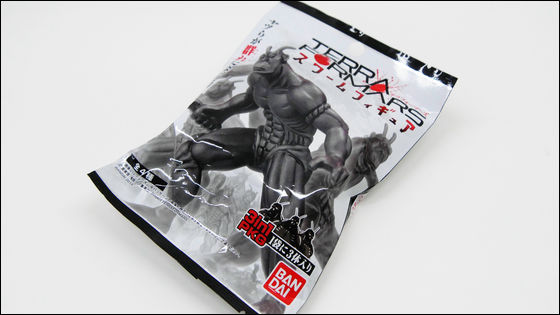 Like this.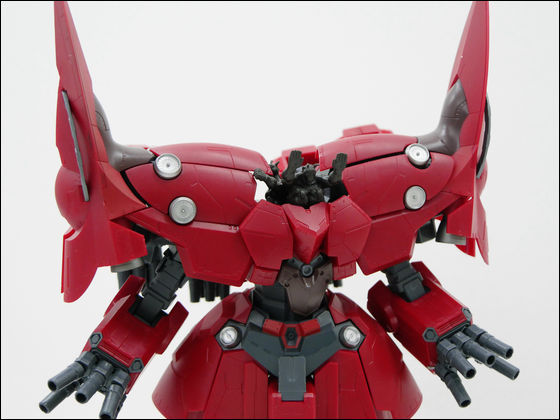 Quite 'Cumulative". If this happens then human beings are inevitable ... ....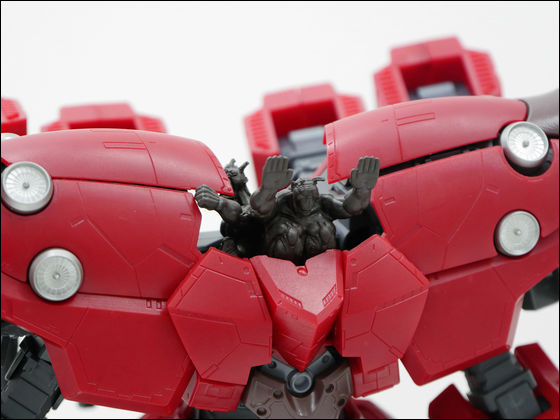 There are countless holes in the pedestal ... ...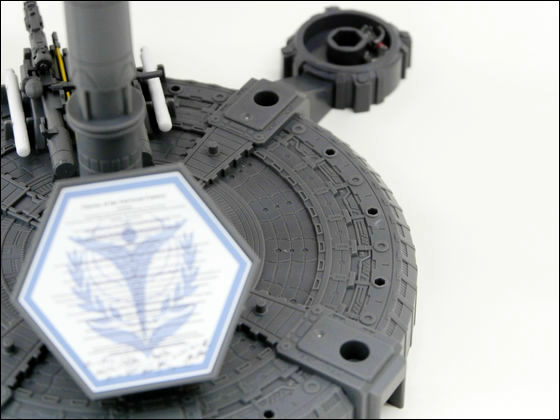 Here you can install ASSAULT KINGDOM series figures.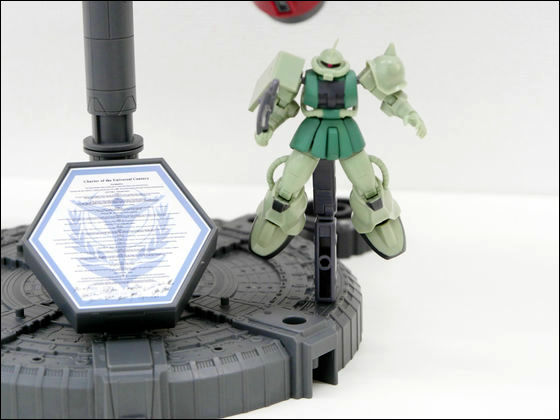 When installing some it looks like this. Since more than 30 types of figures have appeared from the ASSAULT KINGDOM series so far, you can also use them to co-star dreams beyond the framework of the Gundam series.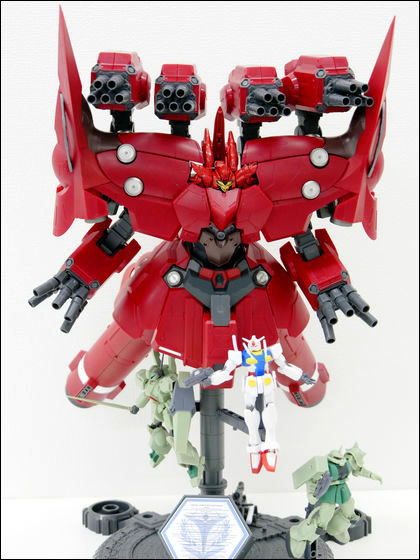 With this kind of feeling Exia makes a challenge to MS who is led by Neo Geong, if you make your own scene like doubling pleasure.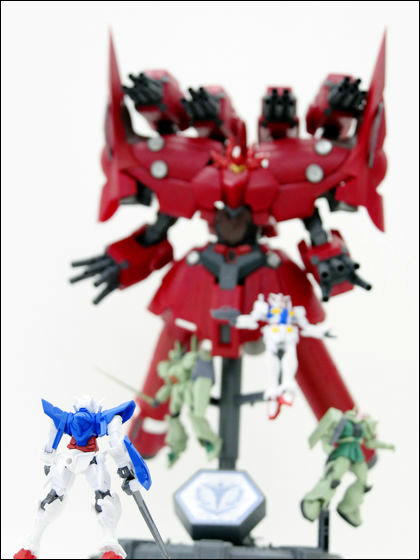 In addition, you can reproduce one scene in the play with hidden arms.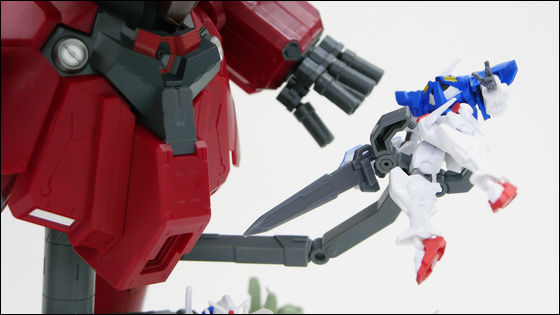 ASSAULT KINGDOM's neo · geong is about 400mm in height, big size than the master grade (MG) series Gundam model which is a plastic model that reproduced the MS appearing in the Gundam series on 1/100 scale. However, neo · geong, which is released from HG series on 1/144 scale, is about 860 mm in height and even biggerHigher volume than dendrobium of HG series,apparently. Please note that the ASSAULT KINGDOM series Neo · Jeong currently is accepting reservations at the following site, shipping items will be scheduled for February 2015.

ASSAULT KINGDOM Neo Geong - The ultimate psycho machine aiming for "box", descended to ASSAULT KINGDOM! | Gundam Candy Toys Portal | Bandai Candy Toy Official Website