"The most boring time" of the game Patents playing the mini game at the loading time disappeared, "Loading Screen Jam" gathering mini games that can be played on the road screen overseas is held overseas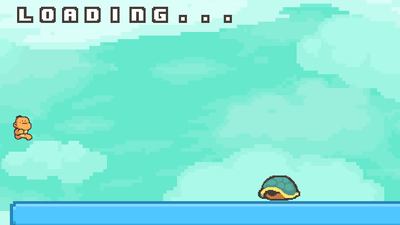 The former Namco owned "GAME PROGRAM AND METHOD OF READING DATA, AND GAME DEVICE USING THE SAMIn the United States, the patent that will be able to play mini-games and kill time while the game is loading has expired on November 27, 2015 in Japan (December 2014 in Japan). In response to this, overseas free game sharing site "Itch.ioIn "Loading Screen Jam"We are recruiting & publishing multiple mini games that you can play on the load screen.

Loading Screen Jam - itch.io
https://itch.io/jam/loading-screen-jam

The patent acquired by former NAMCO in the United States is the publication number "US 5718632 A". The first time you can play a mini game on the loading screen of the game, the "released in early PlayStation"Ridge racer"It is said that it is possible to play a game called" Galaxian "on the loading screen at startup, and then it became a standard that playing mini games in the series.

You can see how you actually play Galaxian in the following way.

Ridge Racer Galaxian to Increase Your Model - YouTube


"Mini games on the loading screen" was noticed even when saying "the most boring time" to play the game It was noted that playing the mini game during the loading time to spare time, From the influence that Namco firmly acquired the patent, other game makers were unable to freely play the mini game on the load screen.

Game creator'sKaiClavierWas also one who could not shape it though he had an idea. However, since this patent will disappear in the United States on November 27, 2015, KaiClavier recruits games that can be played on the road screen and collects it as "Loading Screen Jam" collectively.

There are currently 13 types of games entered in "Loading Screen Jam" at all. You can actually play from the following page.

Submissions to Loading Screen Jam - itch.io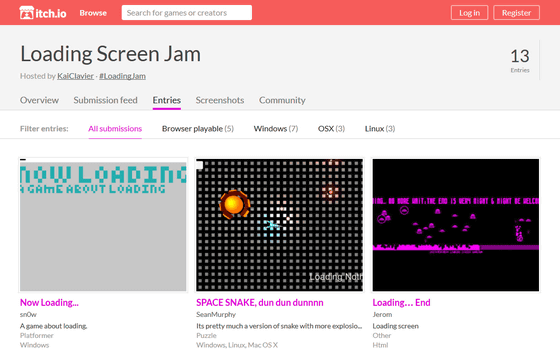 Click on the link above and click on the game you like.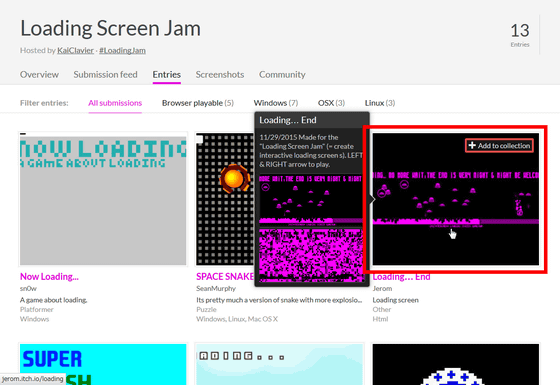 Then the game started immediately.JeromMade byMini gameIs like an invader game like the following.




The operation method is easy, if you press the right or left of the arrow key and hold the bar of the red frame to the right end OK.




However, an enemy floating in the sky attacks and attempts to break the bar.




As time passes, the number of enemies increases and the bar is completely destroyed ... ...




Game over. The producer commented "If you are lucky you can reach the far right!", It is certainly a perfect game for lazy loading time.




Games vary from download form to what you can play on the browser, but everything is simple and addictive. Placing "LOADING" characters on the screen, or displaying the spinning on loading, I also hate being appealed as "It's the screen that is loading".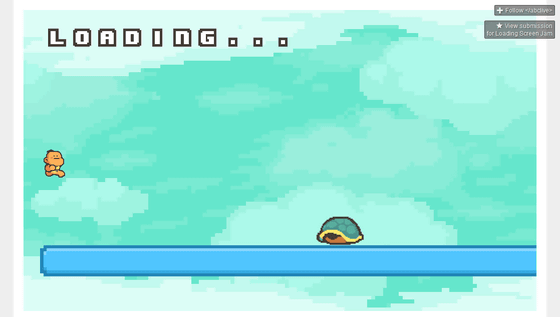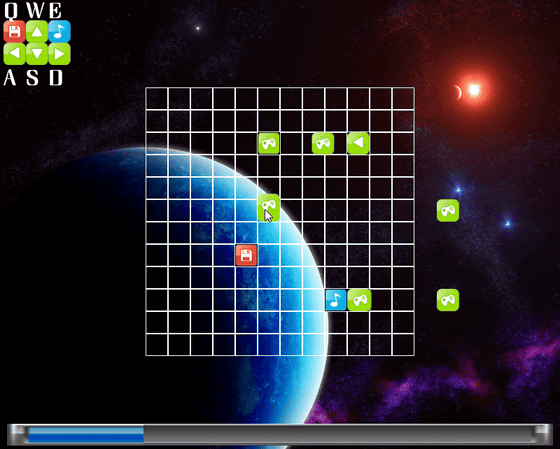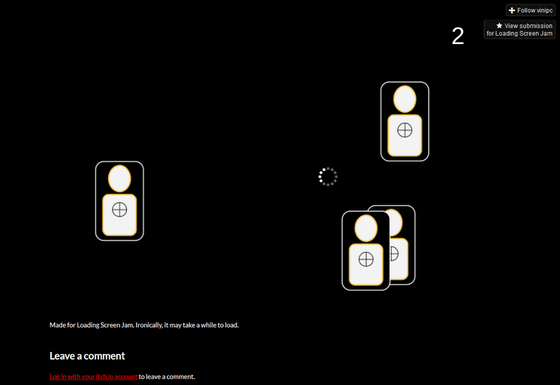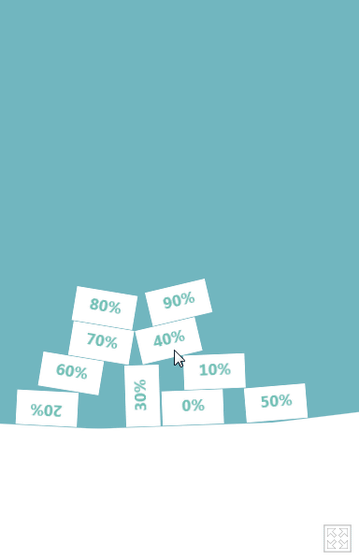 Recently, not only in stationary games but also in smartphone games, large capacity items are increasing, and sometimes it takes time to load. However, some games are created so that players can enjoy even minor games by displaying mini-games and comic strips during loading. With this annihilation of the patent, it may be that more games will be used meaningfully in the overseas games in future from the road screen.
in Game, Posted by logu_ii