Windows 10 first large update that was temporarily suspended finally started redistribution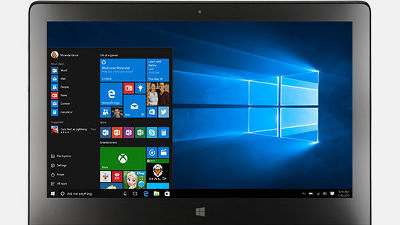 Windows 10 First major update "Version 1511"Is released from Windows Update after a whileMedia Cration Tool (MCT)Although it was falling into the situation that the distribution was withdrawn, delivery of the update file was restarted on Windows Update from November 24, 2015 once again. It seems that it is necessary to install some updates again not only for those who could not update to version 1511, but for those who have already updated.

When applying November's update program (Version 1511), some settings may not be retained
https://support.microsoft.com/ja-jp/kb/3121244

Microsoft reverses course, restores downloads of Windows 10 November Update | ZDNet
http://www.zdnet.com/article/microsoft-reverses-course-restores-downloads-of-windows-10-november-update/

According to Microsoft's support page,November updateA small number of users who applied (Version 1511) had trouble that advertisement ID, background application, SmartScreen filter, and some settings of synchronization with the device were not retained. Apparently it seems that we temporarily suspended the provision of Version 1511 until a program to solve this problem is provided.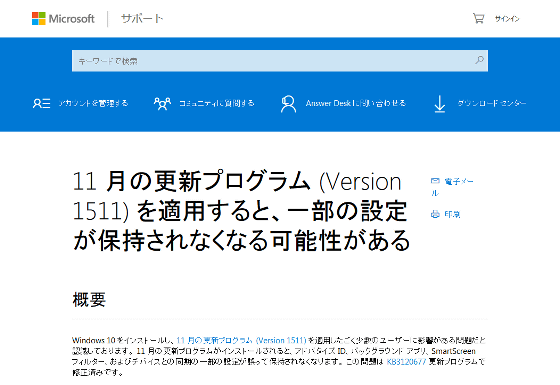 By the way, Microsoft interrupted the provision of Version 1511, but notified some media "Re-offering Version 1511 with Windows Update and not distributing on MCT", but with the new Version 1511 We are planning to offer it even at MCT. Therefore, activation using the product key of Windows 7/8 / 8.1 is also possible, and old OS users are likely to be able to cleanly install Windows 10 with Version 1511 applied.

A user who has already updated to version 1511 of Windows 10 can update the update program "KB 3120677By applying, you can eliminate the problem.