Bar "Racing-BAR 100R" to reveal the mini 4WD while remodeling or running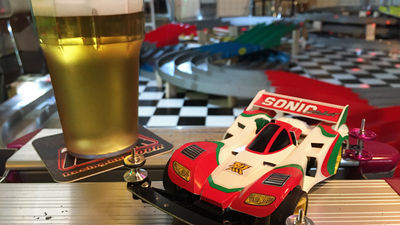 Mini 4WD 's' Vienna 'sounds like a strange bar echoing through the'Racing-BAR 100R"is. Not only is there a mini 4WD course but also a large number of main parts and parts, so even if you visit by hand, you can purchase mini 4WD, remodel it, actually run as a course and mini quarter It was a bar where you can enjoy the drive, so I went and checked what kind of place it was indeed.

Osaka Mini 4WD BAR Mini-z Slot Car Gran Turismo Mario Kart Canned Kanme Kanme Can
http://e-zak.com/100r.html

"If you go to a mini 4WD bar you have to prepare your own mini 4WD!", First purchase a mini 4WD.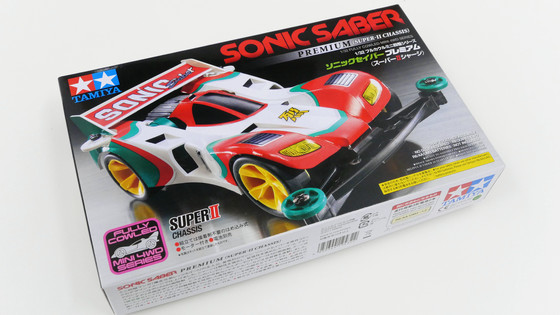 The parts look like this. I made it since 1994 Mini 4WD cartoons serialized in monthly korokoro comic "Brawl brothers Let's & go! It is!"Sonic Saber" used by the leading character · Kuni Hoshima. I was touched as "We are still selling what was sold in the 1990's!", But often seeing the parts looks a lot unfamiliar. When I looked it up I purchased1/32 Sonic Saver Premium (Super II Chassis)It was a renewal model released in January 2011 called.



However, when assembled, it shows us the same appearance as before.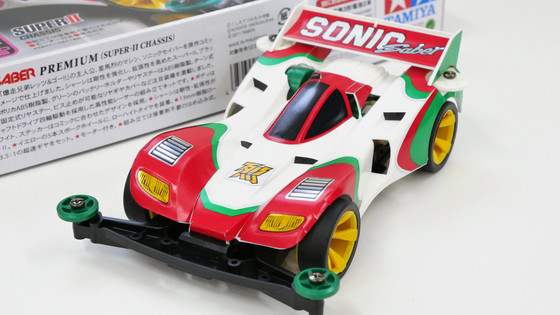 So, with the Mini 4WD built up at once, Let's & Go to "Racing-BAR 100R"! It is! Racing - BAR 100R is in Nihonbashi.


There is Racing - BAR 100R on the 2nd floor of Softbank.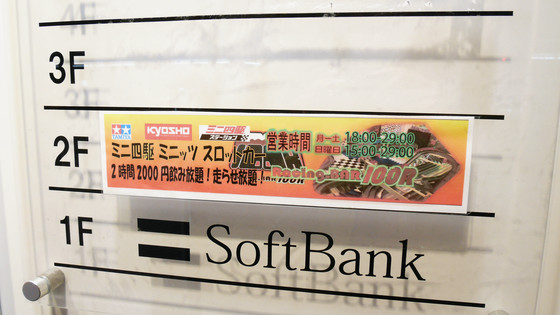 The receptionist is like this.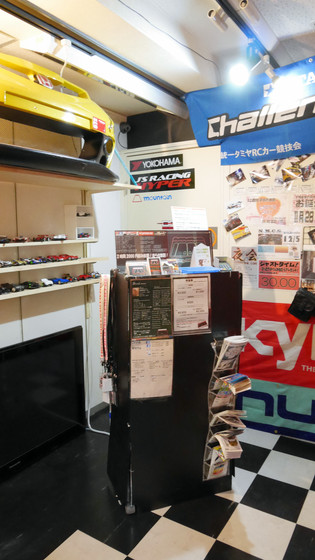 A lot of mini 4WD in the back. They seem to be mini 4WDs donated by customers, so I found some things I knew.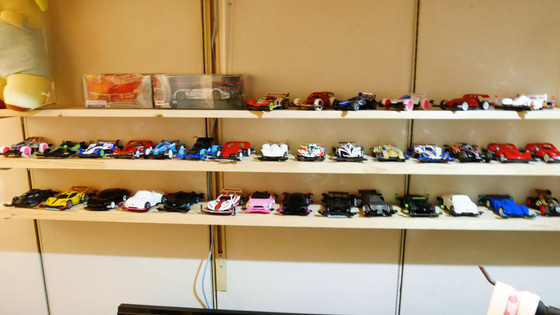 Price for 2 adults for 2 adults and all-you-can-drink drinks. After that, an extension charge of 500 yen is applied every 30 minutes, and when it becomes 5 hours or more it automatically becomes free time 4800 yen.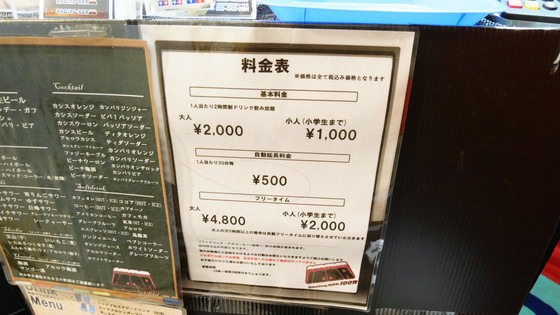 That's why I started sneaking in.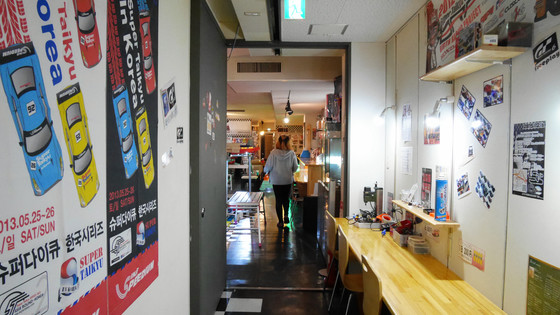 In the bar, if you drop a plate like this from the neck and purchase parts such as Mini 4WD, check the purchase price with this number and pay all together on your way.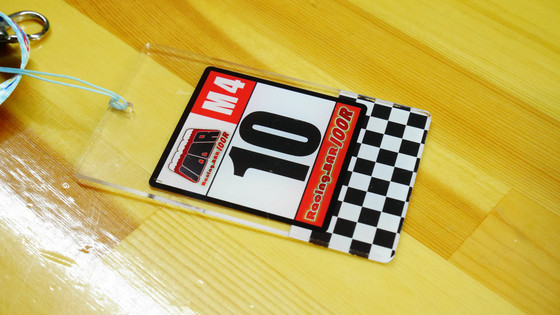 Counter seats and ... ...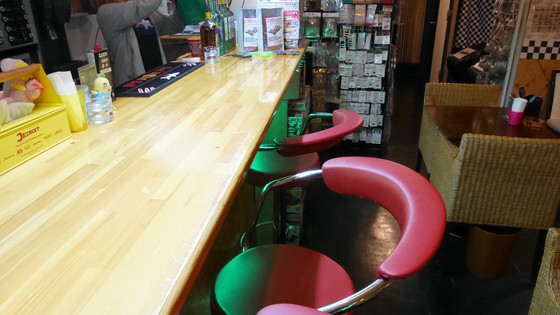 There is a table seat right there ... ...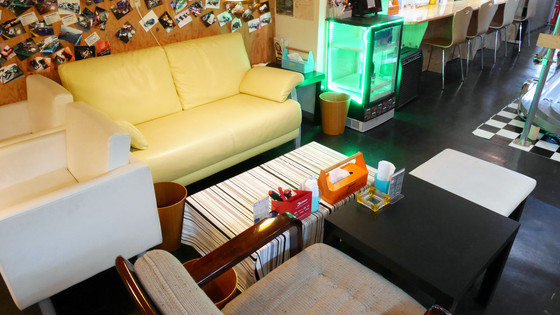 A mini 4WD course is installed.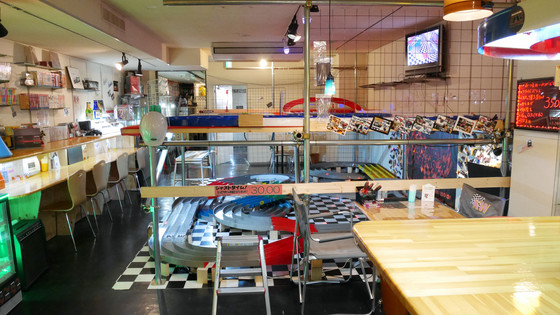 Other manga such as initial letter D ......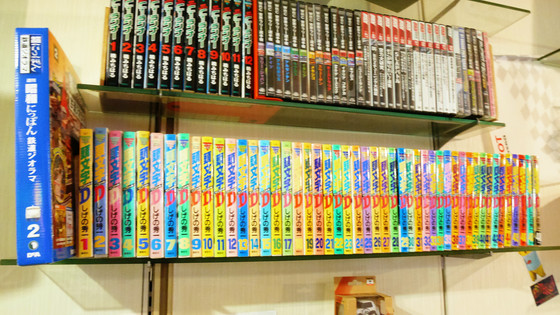 There are also zones where you can play Gran Turismo.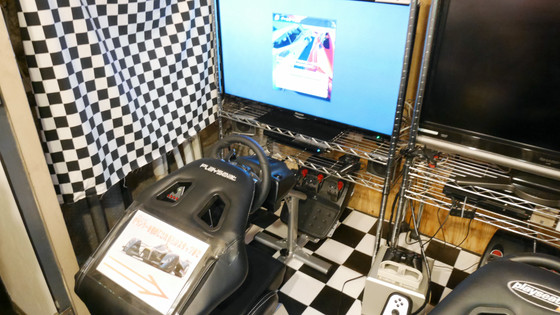 Mini 4WD is placed everywhere in the store, and the clerk also has a mini 4WD so you can have it shown as a reference.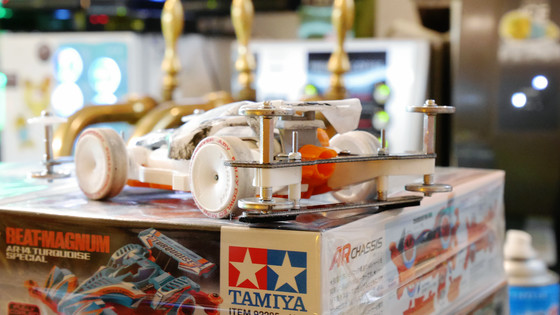 The drink menu looks something like this. There is also a paid drink.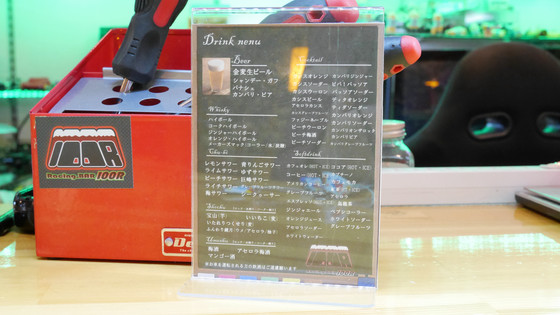 That's why I order a cup for the first time and I am relieved.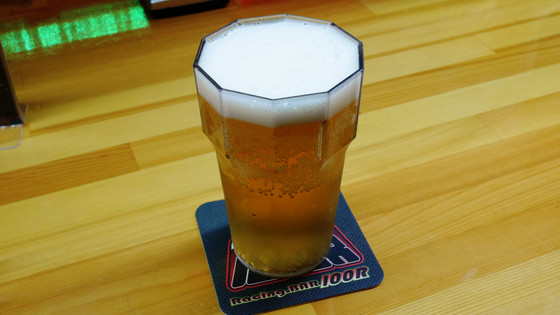 If you look closely at the bar counter there is a tool for creating mini 4WD and parts ......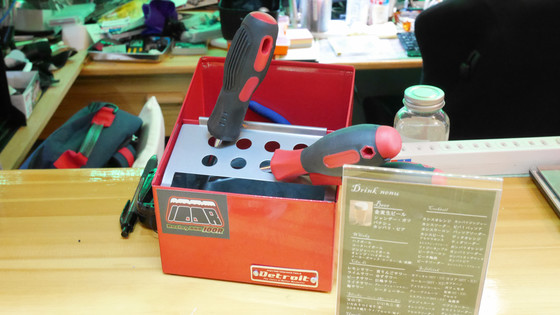 I notice that the tool is securely placed on other tables.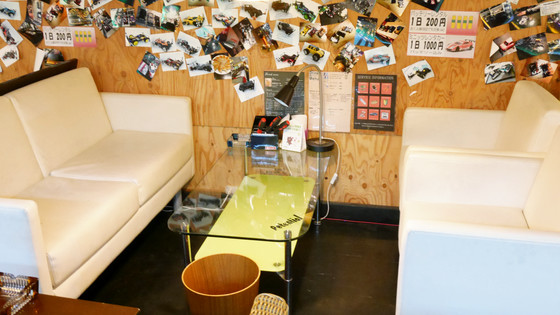 Lighting made by utilizing the mini 4WD course was set up on the counter, and it was considered that it is easy to work everywhere by lightening the hands.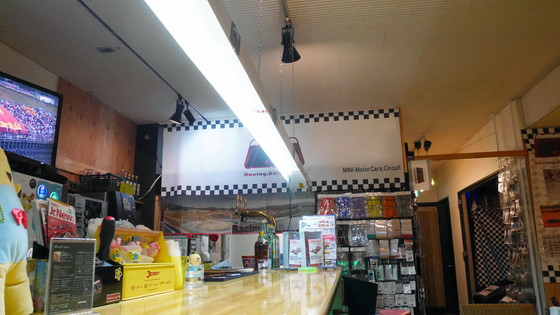 I wanted to get out of my own mini 4WD and travel first, but ....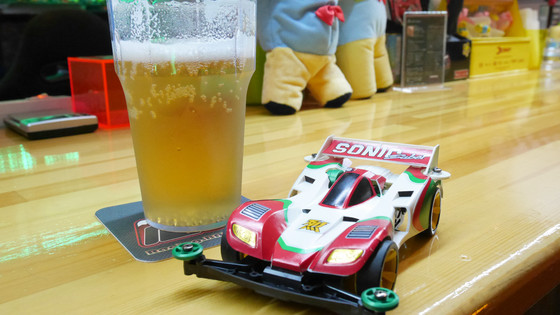 I have gotten out of trouble because I'm not tightening the screws of the rollers attached in the front and back. It is basically to basically fix the rollers with screws so as not to shake.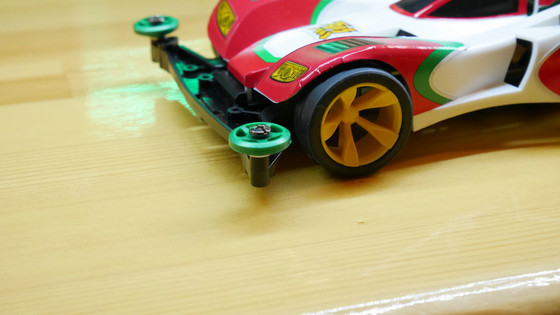 So I will tighten the rollers as advised and let me run on the course.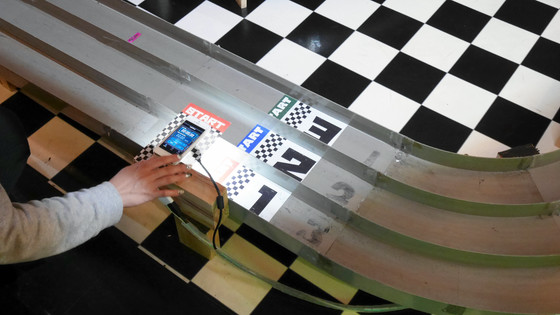 The time is measured by "M4 LAPTIMERApp called. It is an application that detects movement using smartphone camera and measures time.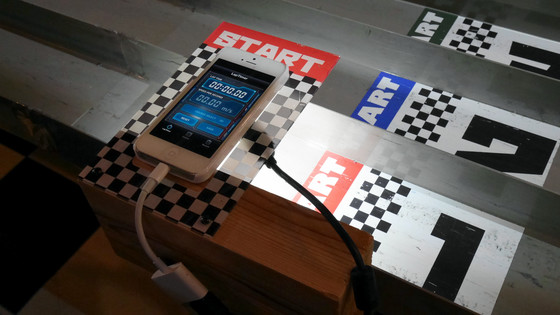 Sonic Saver going through the red part of the course dashingly. It is only the first sonic of "the noble child of cornering", it shows brilliant cornering.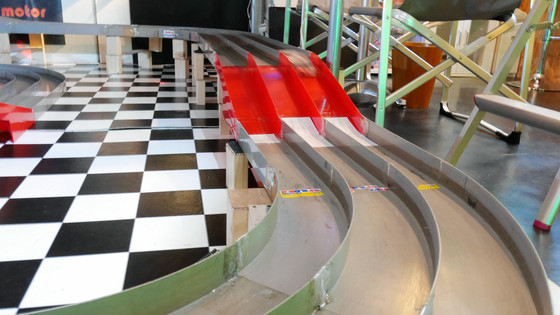 The time was 36.11 seconds.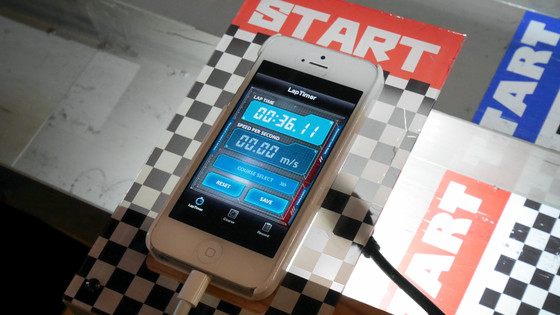 The result of the time attack will be stingy on the board like this.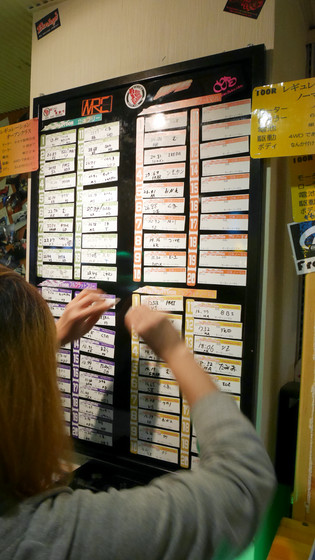 The Racing-BAR 100R has two courses, and it seems that time attacks when using a normal motor and other motors are separately recorded and ranking. In this case the chassis used is "S2 (Super II chassis)", the name is "II", the normal motor with the motor attached to the body as a set. Time is 36.11 seconds late.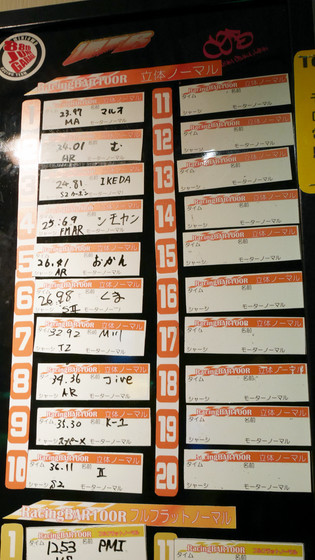 By saying "Sonic Saver can not be this late!", I asked the clerk for advice on how to modify it. And it was taken by the mini 4WD in the corner of the store ......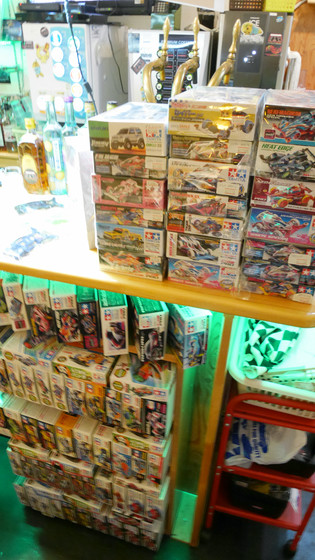 Space where various parts are arranged.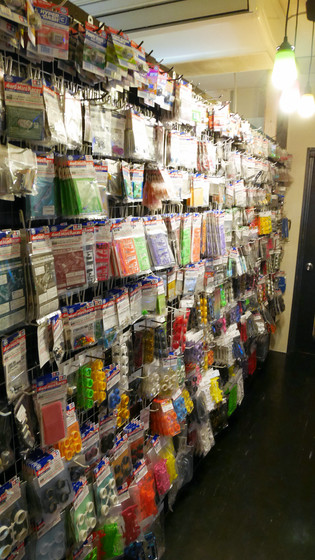 Various kinds of motors are also slurry.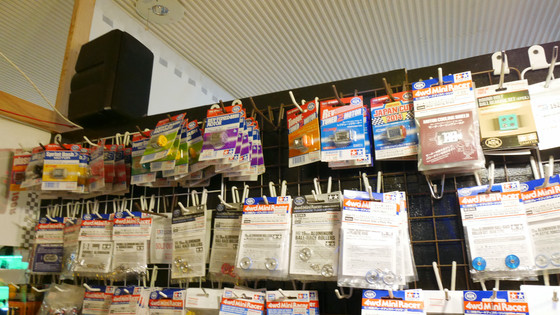 The chassis was also sold on a stand-alone basis.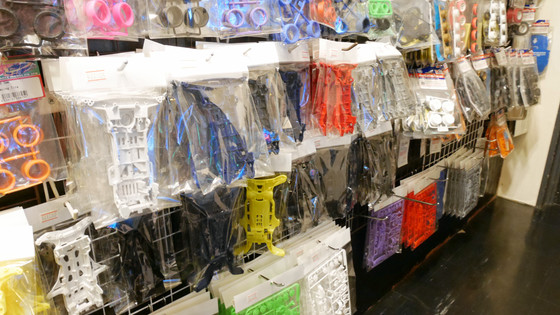 Even beginners can safely "Mini 4WD beginner pack"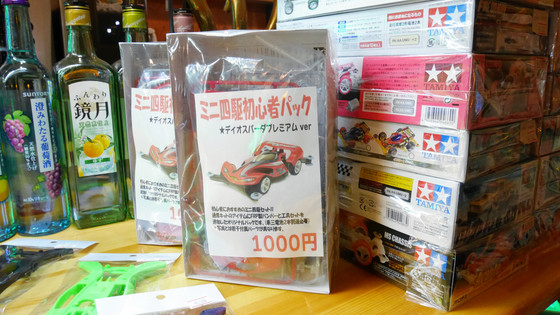 In the meantime, plastic rollers are out of the question ... ...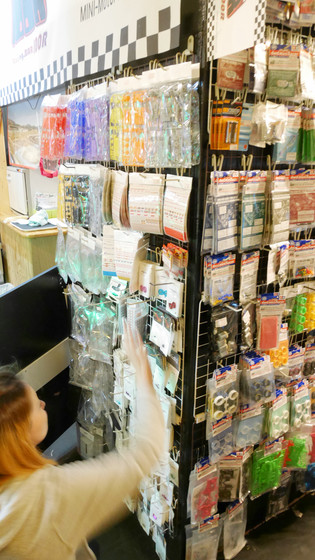 I will try to upgrade the front and rear rollers with parts I recommend and parts I care about.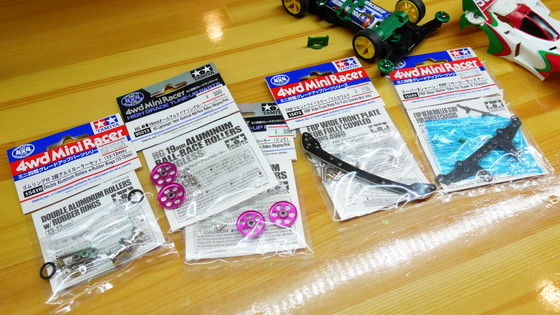 When asked to a clerk, Mr. regulars basically seems to trial and error to put which parts by themselves, but "There are many people who will be willing to advise even beginners". However, the time zone was too early when I visited, but there were no other customers, so a lot of advice was received from the clerk. However, basically I will build parts with my own hands, so I struggle closely with explanations while fighting carefully.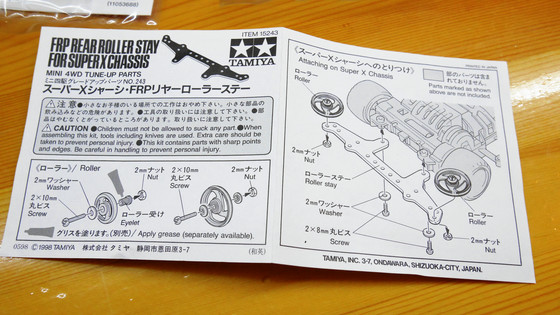 Remove the rollers ... ....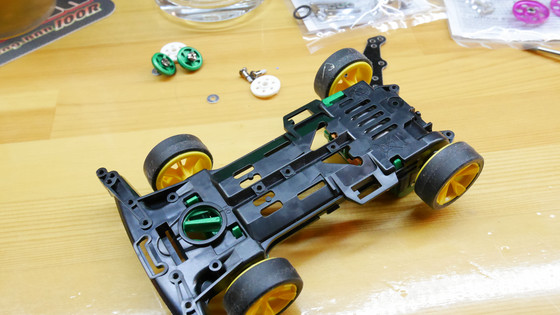 Attach the rear roller stay.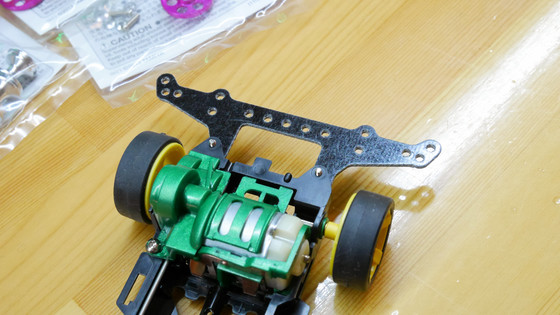 It is a husband who came to the bar for drinking but the parts of the mini 4WD are overflowing on the table.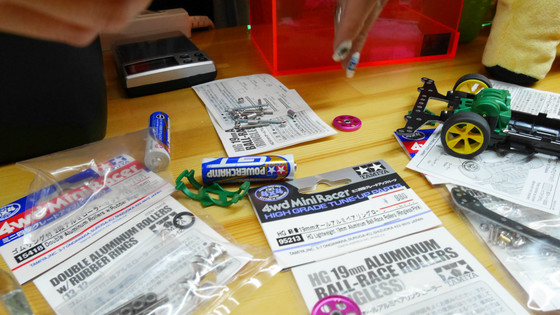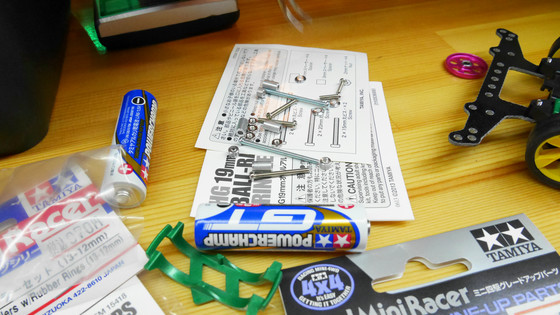 Since there is an order to assemble the parts on the rollers, while firmly keeping this ......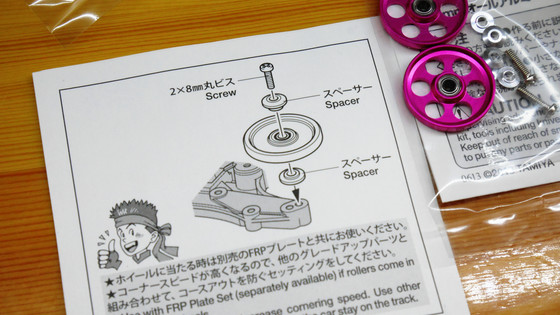 Firmly adhere to the position to install the roller as there are regulations.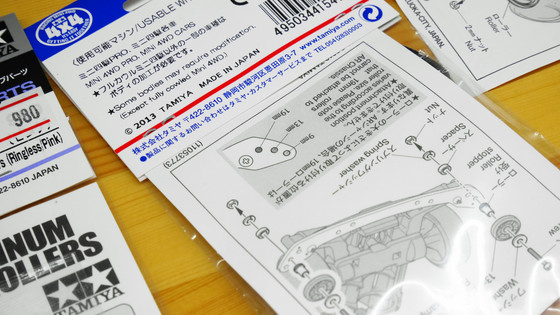 I will tighten it with the nostalgic minispana.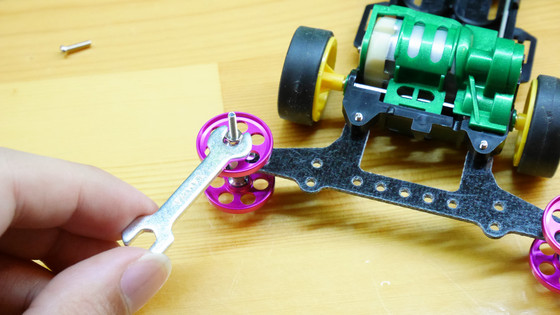 Succeeded to install four aluminum rollers on the rear. Please note that the number of rollers can be set to 4 on the rear and 2 on the front, and so on.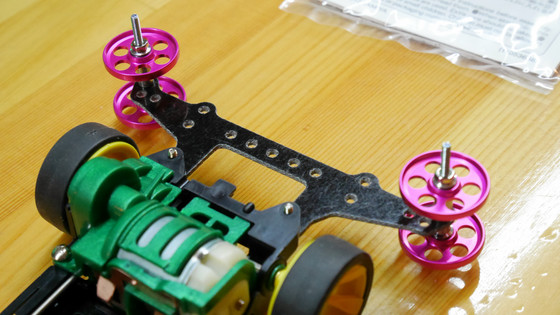 Subsequently, rollers are also attached to the front. The two-stage roller is said to be one in two steps.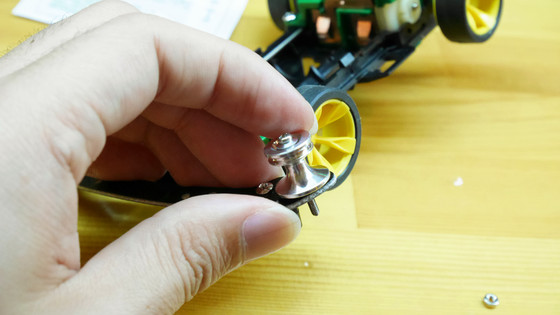 Roller replacement completed with such a reason. Grinding up to appearance at a stretch as "Mini 4WD which is likely to run".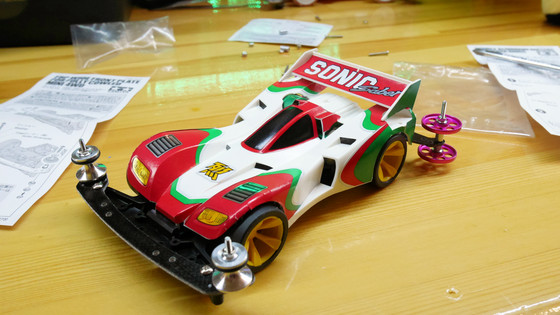 As time attacked, the time was shortened by about 4 seconds to 32.18 seconds.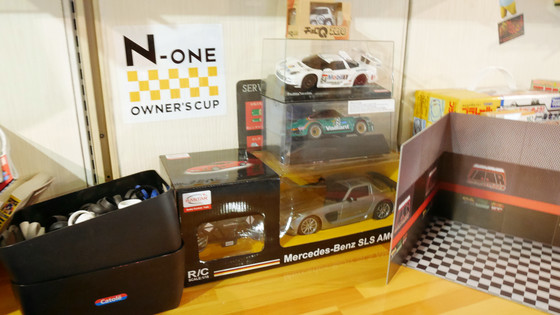 Customization of Mini 4WD is "Introduction to mini 4WD super fast tuningLooks like it's going to be ridiculous.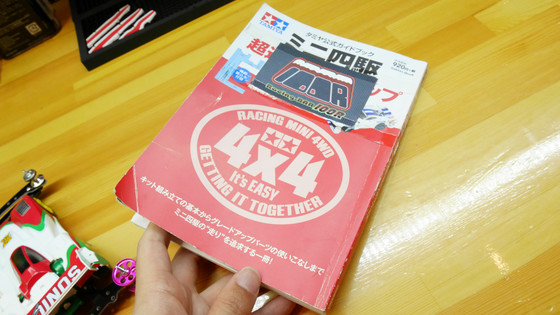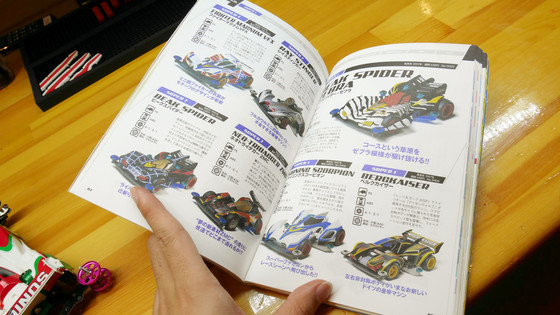 When asked how to carry the mini 4WD, we can carry such parts and body at the same timeMini 4WD Portable PitIt seems that it is a standard to use.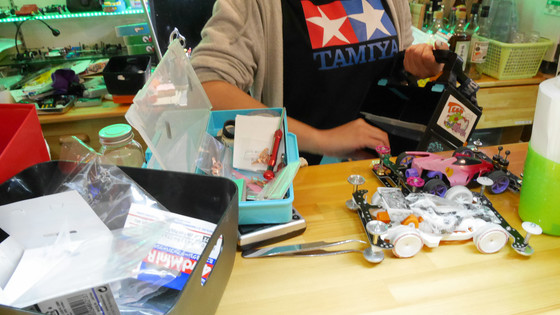 I was worried about "where to further remodel ...??" I was recommended to replace the bearings used near the motor and tires.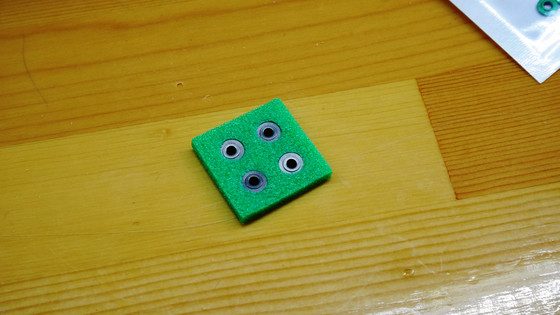 I actually changed the bearing and succeeded in cutting 30 seconds at once.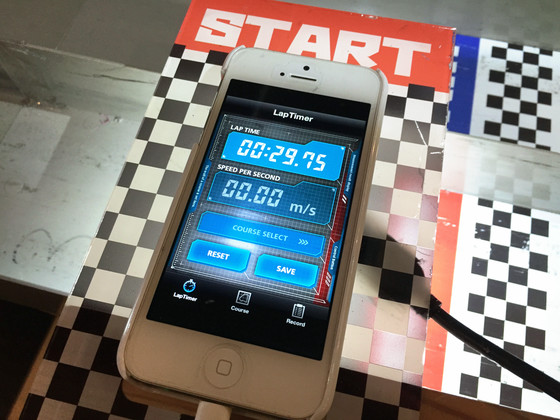 The situation that the mini 4WD is actually running can be seen in the following movie.

I tried running Sonic Saver on "Racing-BAR 100 R" - YouTube


Aluminum rollers and bearings are changed and it seems that the image is about the "basic remodeling completed". From here, it is ok if you challenge yourself what you want to do, such as installing your favorite parts and changing the tires with trial & error while actually running.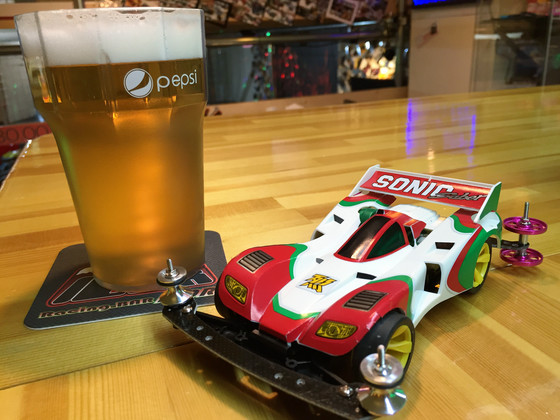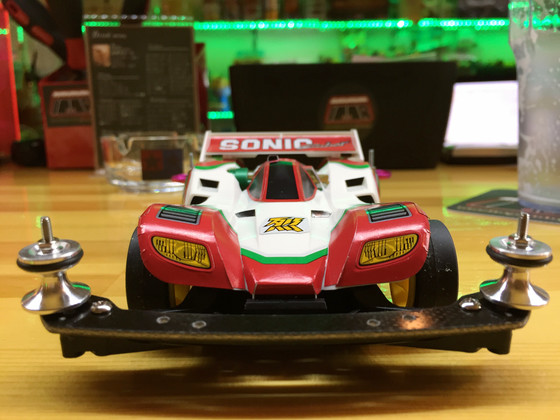 Racing-BAR 100R is a bar where you can talk about mini 4WD in a casual way, bringing in mini 4WD in acquaintances, enjoying by enjoying racing, and showing each other's mini 4WD, you can do various ways of enjoying. If you participate in the races held by Racing - BAR 100 R as well as acquaintances, you can do even more hot fights. Of course, even beginners of mini 4WDs are comfortable to play, so if you care about a person you care about, a new world may be waiting.