We ate winter-only menu, such as "chicken and tomato noodle udon" which tastes sunrattan sour and tomato flavor with egg soup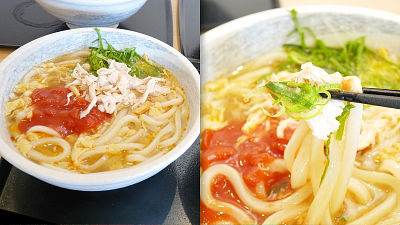 In Hanamaru Udon, we will debut as a menu for winter only from Tuesday, November 10, 2015 "Udon noodle with chicken and tomatoIn addition to the previous popular menu "Ginger omelette sauce"Meita ginger omelette sauce"Udon noodleWe are making four appearances. I decided to go to eat what kind of four udon tastes are going for the winter when it will get colder from now.

Hana Naruhashi 2015 | The Udon noodles
http://www.hanamaruudon.com/news/2015.html#news21

I arrived at a shop in Nanari Udon.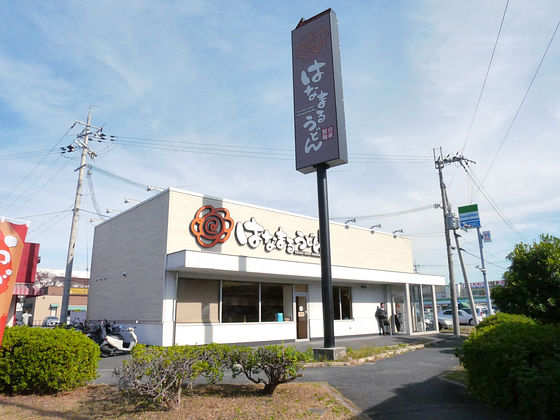 There are signs on the tie-up project with the movie "Chibi Maruko-chan" outside and inside the shop.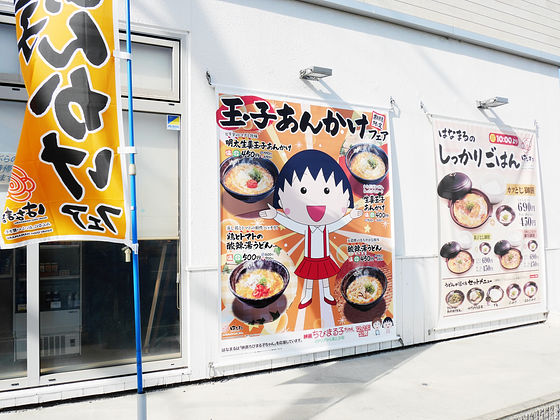 So, in addition to the new menu "chicken and tomato soup udon udon" (600 yen tax included), "Shikudayu udon" (550 yen) that appeared in January 2015, and from before I tried ordering 4 items of "Ginger Egg Sack Assortment" (500 yen) "Akuta ginger ome sauce" (550 yen) which was popular.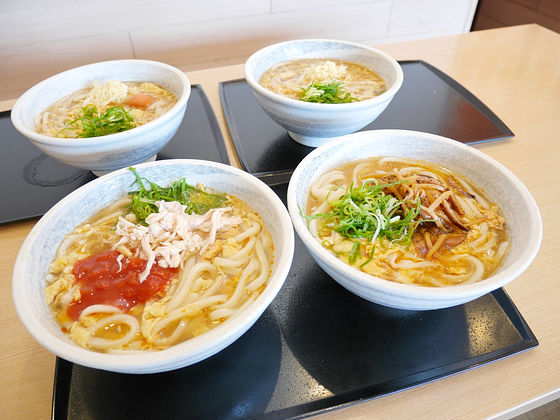 First I will eat from a newly emerging "chicken and tomato soup udon udon". Just by lightly bringing your face close to the instrument, there will be a scent that makes you feel the acidity of acid.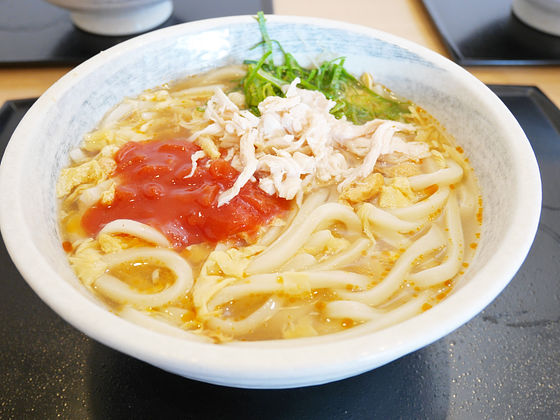 On the udon are ingredients such as bright red tomatoes and steamed chickens, and green onions, and eggs are melted into the thick soup.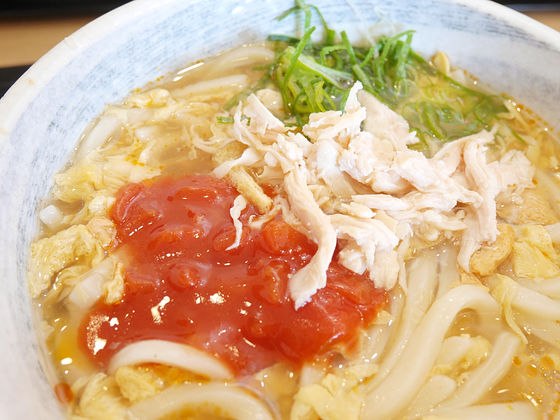 I tried eating chicken steamed baked, I was relaxed with horror with reasonable steaming. It was a steamed chicken ingredient with a pale white taste.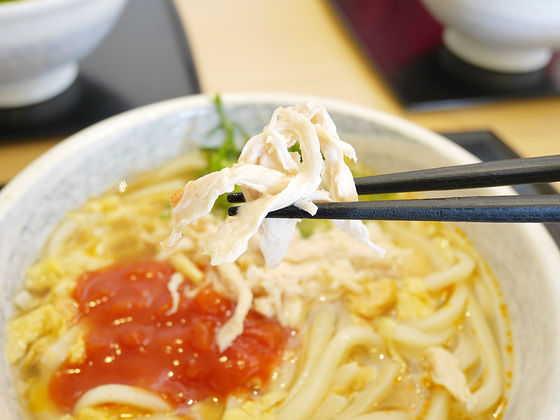 Steamed chicken, udon, tomatoes, onions, and snacks are plentifully entangled. A somewhat stronger acidity makes me feel that it is still acidic. In addition, moderately sour and sweetness comes out from tomato, plus a different flavor in acid plum. Since flavors such as "tomatoes" are often outstanding, it can be said that it is an irresistible item to love tomatoes, but for those who are not good, the power of tomatoes may be too strong for tomatoes.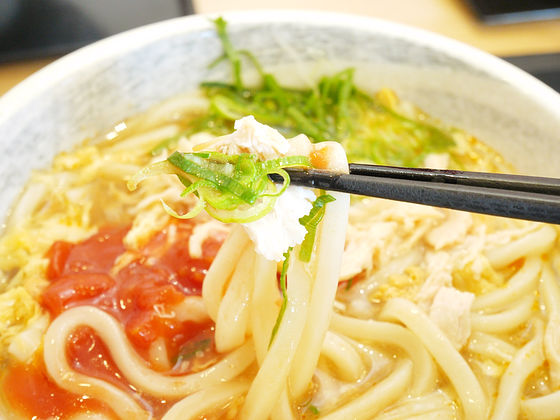 Next, I will eat "acid cream udon" which will reappear after appearing in January 2015.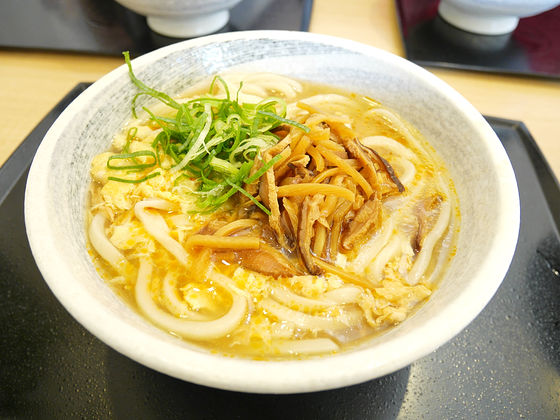 It is a dish that the flavor of sesame oil drifts steadily as it was "chicken and tomato noodle udon". When eating the ingredients, sesame oil is often used for palatability of the bamboo shoots bamboo shoots and the mushrooms, and it also has a bitter taste with piliri and it feels quite satisfactory to eat.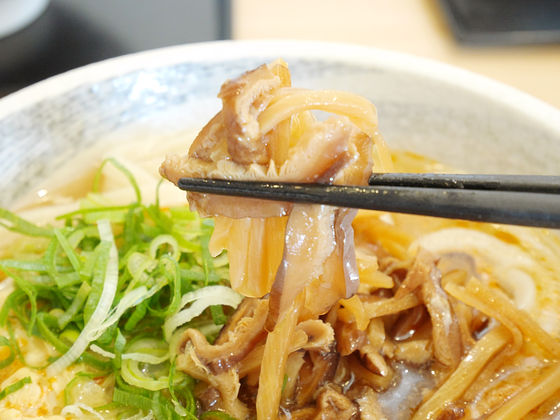 It has a compatibility with udon and ingredients, and it is a menu that makes you feel that moderately sour and warm soup is perfect for winter.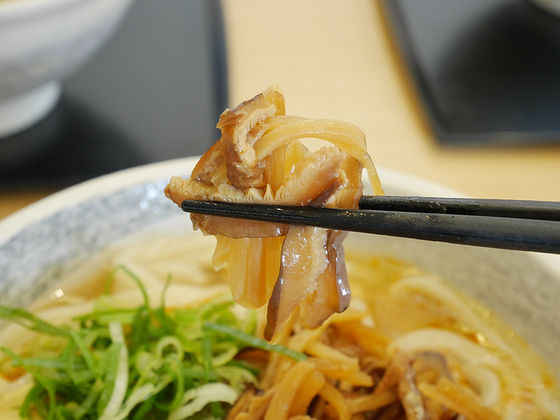 Next, I tried the most orthodox "ginger egg sauce" in the menu menu.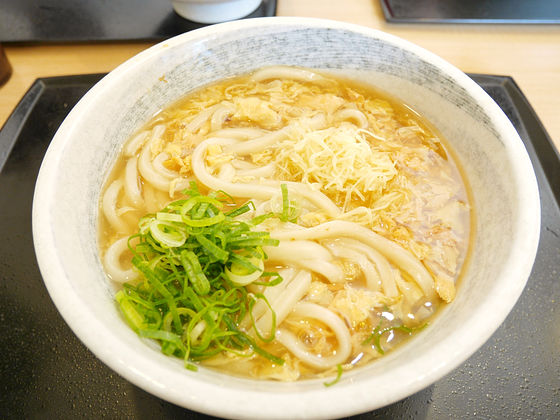 On top of udon, green onions and thinly carved ginger are put on top.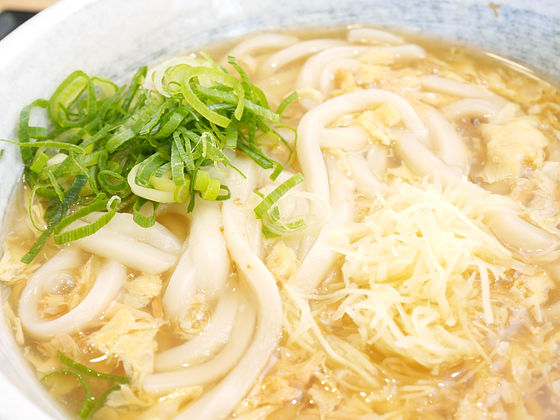 When you cook ingredients on udon and eat at once, the feeling that the body warms unexpectedly is hit by the feeling of ginger flavor is felt. Coupled with the warmth of ancestry, it seems to be said that this is exactly the perfect winter. Although it is common to all the men who ate this time, since the tempura is not so strong, it seems that it is easier to eat that you do not need much power when lifting udon with chopsticks.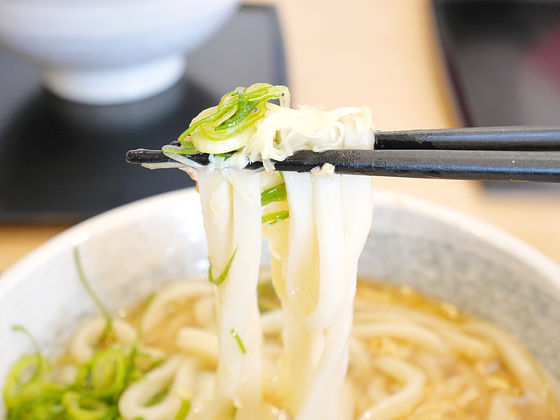 And at the end is "Akuta ginger omelette sauce".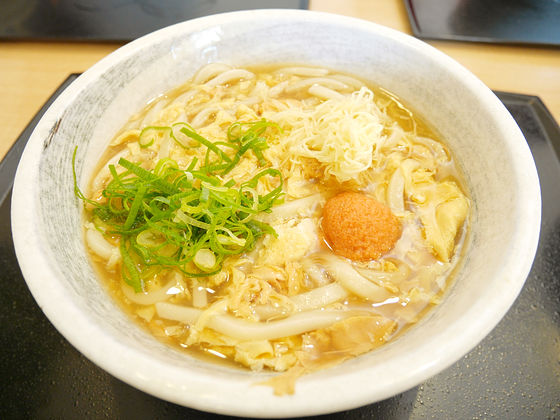 In the menu which plus Mentaiko plus "ginger omelette sauce" before, the price is only set as 50 yen up.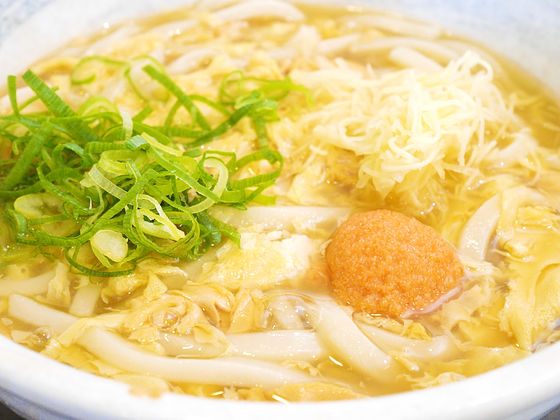 Again, when you eat all the ingredients shimmerly, the flavor of the mentaiko which was spicy on the taste of sauce, ginger, plus the flavor of plain, the thickness of the taste up. Ginkgo egg sauce can also enjoy a simple taste, but enjoying the taste plus Mentaiko also has a charm that can not be thrown away.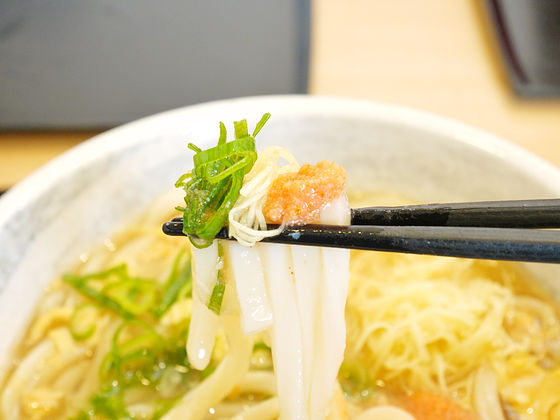 Hanamaru Udon no winter only 4 menus,(PDF) Some storesIt is on sale at shops across the country excluding. Especially on a cold winter day, trying once is likely to say ant.