I tried "Premium Wakuri MontBlanc Soft" developed by Ministop over 3 years ahead of the other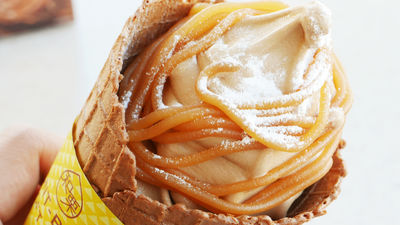 Speaking of Ministop's soft cream, three kinds of Belgian couverture chocolate are compounded "Belgian chocolate soft"Boasts the popularity of number one, it is the first Ministop urtica soft cream that was made over three years of development for development"Premium Wakuri Mont Blanc Soft"Has appeared on November 6 (Friday). Prior to selling all Ministop stores, sales started sequentially at some stores, so I went to eat at once.

Premium Wakuri Mont Blanc Soft | Soft Cream | MINISTOP
http://www.ministop.co.jp/syohin/sweets/softcream/waguri-montblancsoft.html

Arrived at Ministop.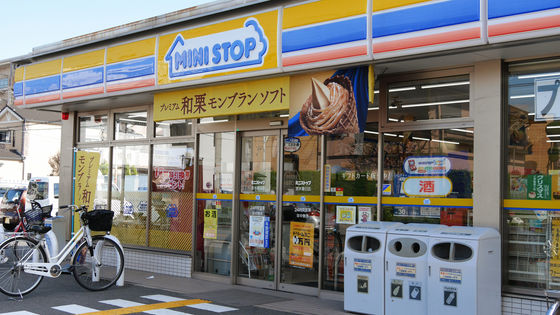 There was a yellow climb of "premium Wakuri Mont Blanc soft" at the shop front.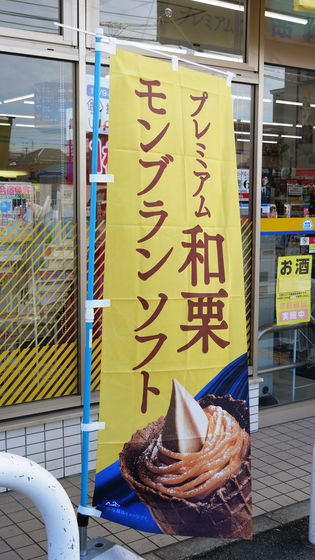 After entering the store and looking at the cash register ......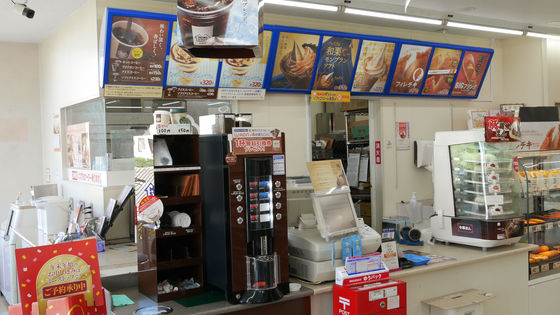 "Premium Wakuri Mont Blanc Soft" was found in the menu table at the top of the register. I will place an order immediately.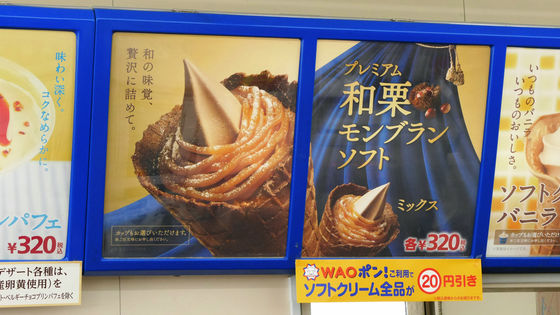 When ordering, I was able to receive soft ice cream almost without waiting. The diameter of the cone is larger than the general soft cream and it has weight heavily.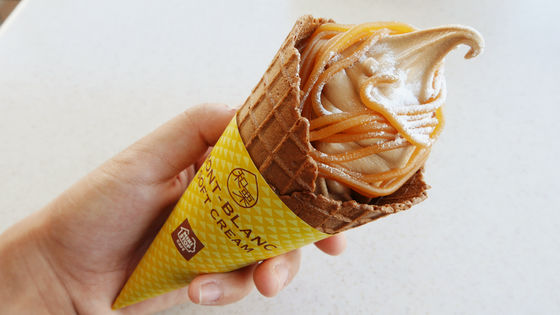 In the soft cream, things made paste like Japanese chestnut are kneaded in, and it is slightly brownish overall. The chestnut which becomes the material is domestic Japanese chestnut made with Ibaraki and Kumamoto, but at the beginning of development it was said that there was also a case where the development stopped once because the sufficient amount of chestnut could not be secured for paste production. Furthermore, it took a long time to adjust the fineness of the Japanese chestnut paste for soft cream.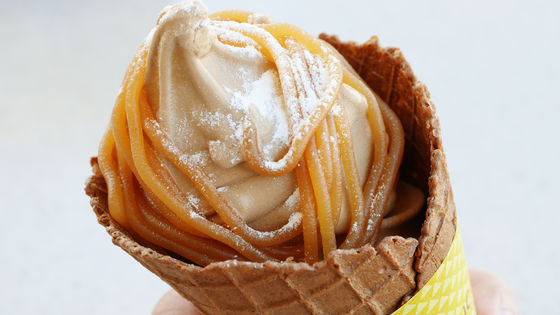 Mont Blanc sauce that uses domestically produced Japanese chestnut is also around toppings around the soft cream, and it looks like a Mont Blanc cake.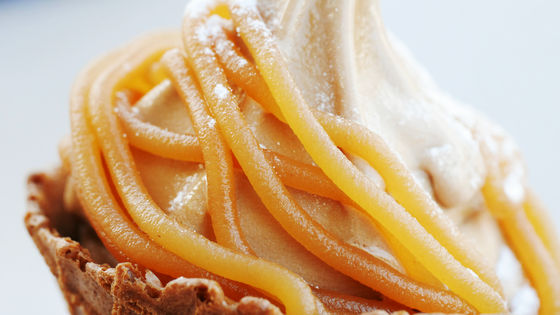 Above Mont Blanc sauce, white powder sugar is sprinkled.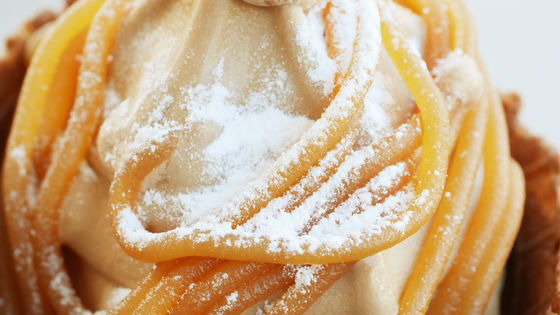 Premium Wakuru Corn which was developed exclusively for Mont Blanc software contains brown sugar from Okinawa Prefecture and has a darker color than the corn used for Ministop's Vanilla soft cream. At the time of development it was suggested to use Japanese materials for corn to bring out the luxury of domestic Japanese chestnut, and as a result of trying various materials such as Matcha, Washiba, Hojicha and Mushrooms, brown sugar is compatible with Wakura soft cream and most balanced It looks like it was good.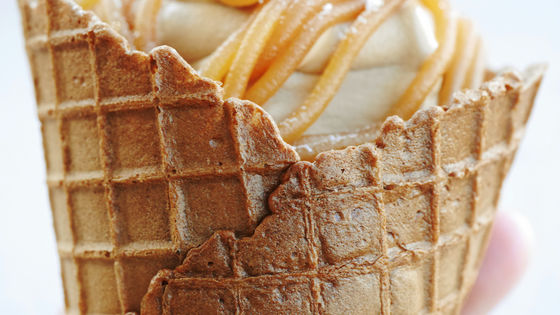 Rinse with a spoon and eat it, you can feel the sweetness of chestnuts from both the soft cream and the Mont Blanc sauce, and the rich and refreshing taste is perfect for the winter dessert. The sweetness of sugar and cream does not claim too much, you can taste the original sweetness of chestnut.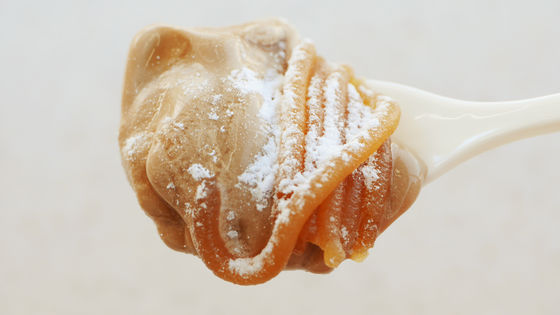 The waffle is crispy and fragrant, feels a little rich in brown sugar. It is finished in a Japanese style dessert with outstanding compatibility with Waguri Soft.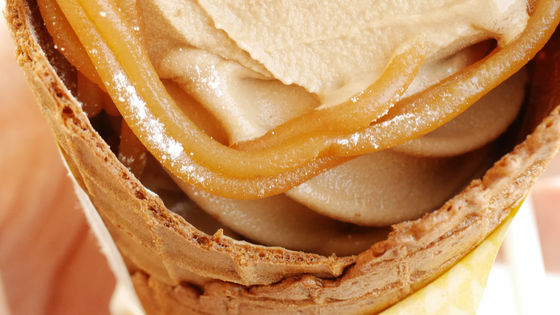 Soft cream is tightly packed to the bottom of waffle, making it possible to enjoy the rich flavor of Japanese chestnut till the end.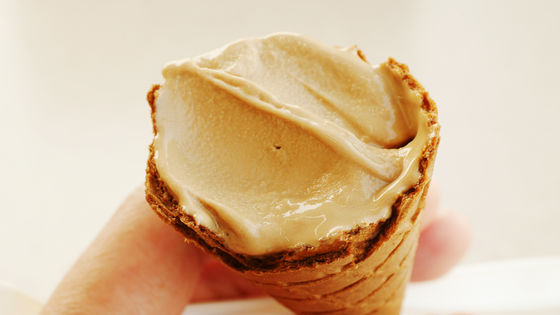 In addition, premium Wakuri MontBlanc software can not only eat on the spot purchased but also take it home. When taking home, it is provided in the state of being attached to the carrying stand for carrying as follows.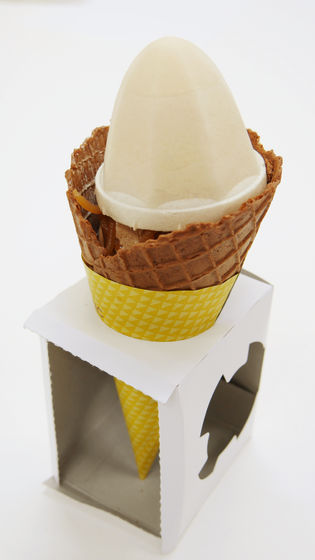 The lid which fixes so that the soft cream does not collapse is made of Monaca, so you can eat the sauce that stuck to the lid without leaving.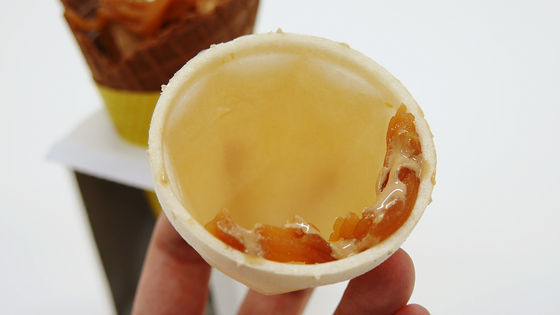 In addition, the price of premium Wakuri MontBlanc soft is 320 yen including tax, it is scheduled to be released in mini stop nationwide from Friday, November 13.