I tried "Fondant chocolat vanilla & berry" which is a combination of thick chocolate and refreshing berry in the mini stop in the winter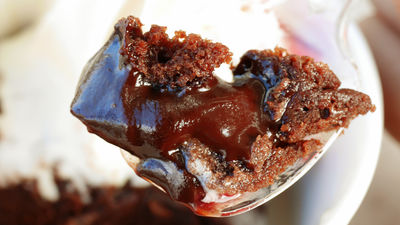 Temperature difference between warm fondant chocolate and cold soft cream becomes habit, add a refreshing sour taste of berry sauce to Ministop's classic winter "Fondant chocolat"Fondant chocolat vanilla & berry"Will appear from Friday, December 25th. Where you used cocoa powder until 2014, the glittering source that sticks to the 2015 version is also used, and some stores are pre-selling from Friday 18th December (Friday) , I ate a pair quickly.

Began releasing thick, chocolate thick melting chocolate "Fondant chocolat vanilla & berry" coldly and warmly from 12/25 (Fri)! | Press Release | MINISTOP
https://www.ministop.co.jp/corporate/release/detail.html?press_id=10583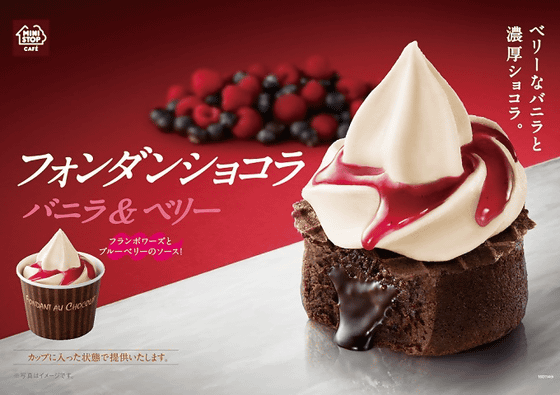 Fondant chocolat arrived at a store that is selling pre-sale of vanilla & berry.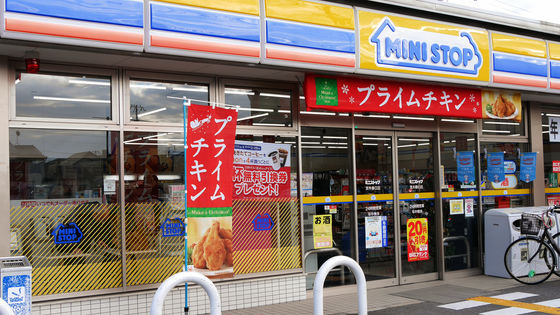 There was a poster sticking to the shop at which a dark pink color stands out.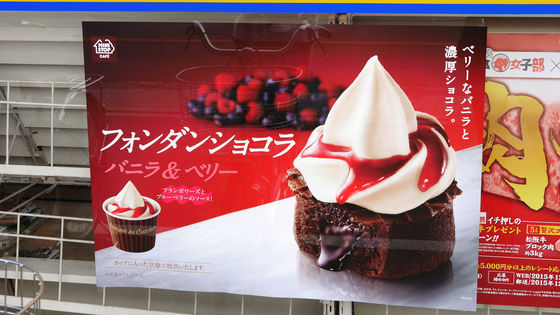 I will go to the cashier at once.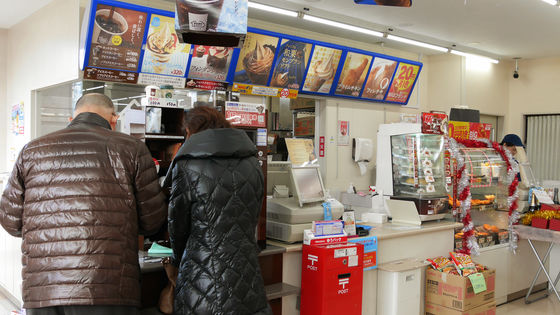 I found Fondant chocolat vanilla & berries also on the cash register menu table. Using domestic Japanese chestnut "Premium Wakuri Mont Blanc Soft"Was also continued to be sold.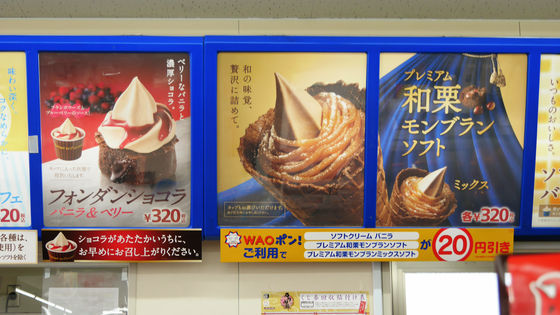 I received it as soon as I ordered it. It is in a paper cup and the bottom of the cup is slightly warm. Take-away is also possible, but as chocolate cools and soft cream melts, it is recommended to eat immediately in the shop.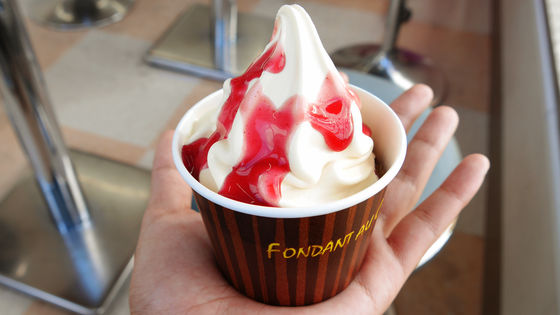 On the top of the cup is a soft cream served with fish.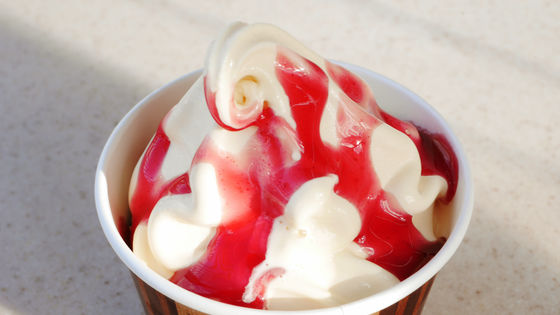 In Fondant Chocolat before 2014, cocoa powder was applied to soft cream, but in 2015 version, two kinds of berry sauce including Franboise and blueberry are used, it is a gorgeous atmosphere.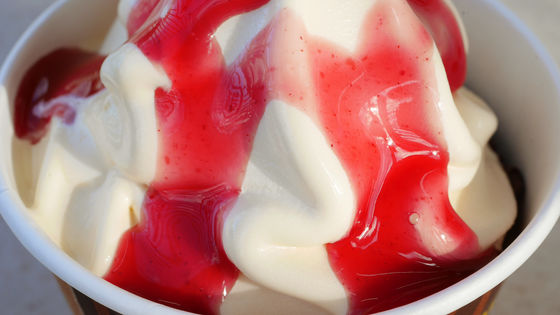 Ministop soft cream is offered throughout the year, has a reputation for the flavor of thick milk, but refreshing berry and sweetness complemented the rich flavor of milk by matching the berry sauce. The raspberry's sourness is intense in the sauce, and the sweet scent of the soft cream vanilla is felt in the aftertaste.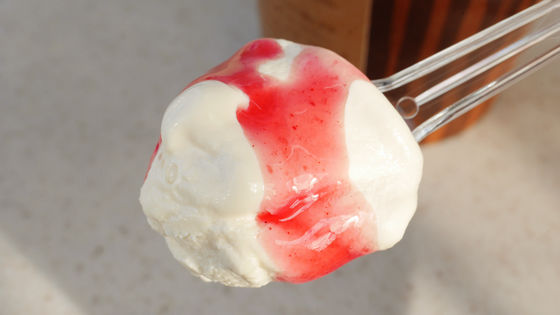 Below the soft cream, waffle chips are laid.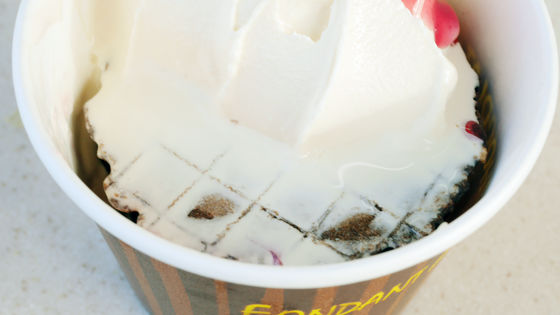 The waffle was softened slightly by sucking the moisture of the soft cream, but making the cocoa bittersweet taste felt. Also, thanks to the soft waffle chips being squeezed in the soft cream and fondant chocolate, the soft cream did not melt and the fondant chocolate was kept warm.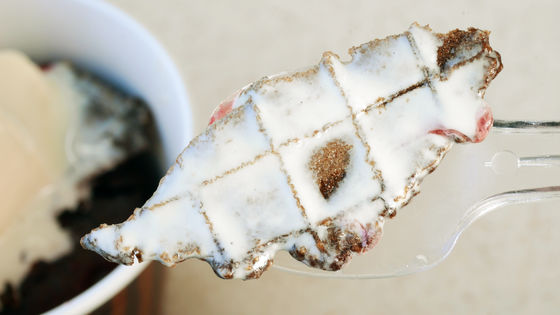 When eating further, Fondant chocolat appeared.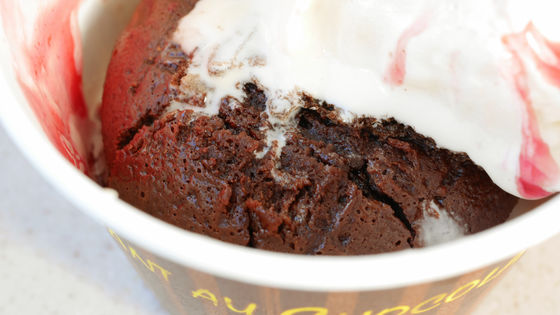 When putting a spoon in Fondant chocolate, the source fabric came out melted out from the inside.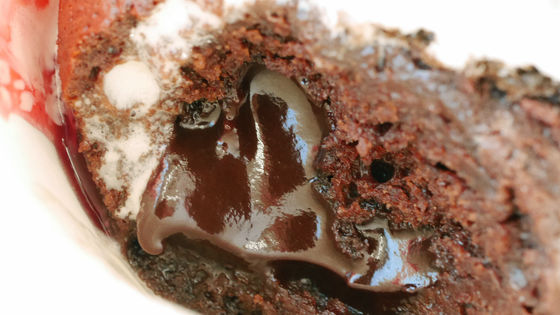 When I try to eat a bite, the fabric and the source part are slightly warm, the mouthfeel is very thick and creamy. I feel sweetness moderately in the bitter chocolate flavor.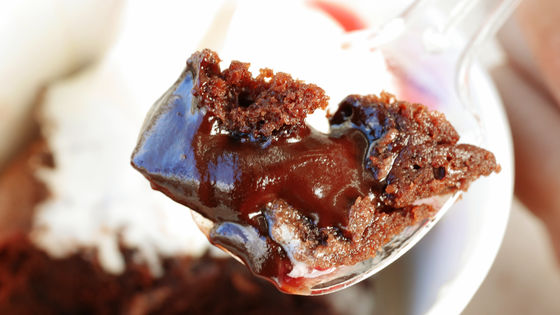 When eating with a fondant chocolate fabric alone, a moist texture and a rich chocolate flavor are like brownies.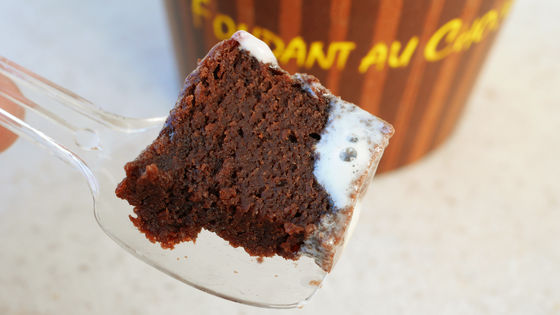 When you eat soft fresh cream and fondant chocolate together, you can enjoy the temperature difference of cool and cool in the mouth. Also, the combination of chocolate and milk is not too sweet and it feels just right. Although the amount is small, since the dough is heavy and dense, satisfaction feeling was quite high even in small amount.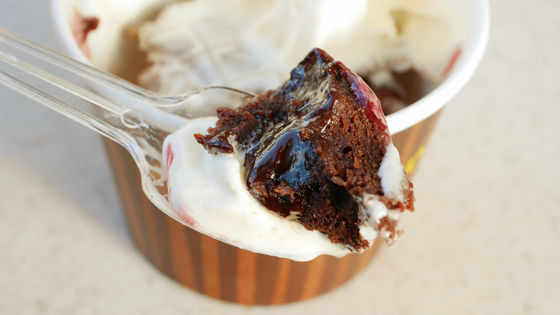 The price of Fondant Chocolat Vanilla & Berry is 320 yen including tax, the timing of the end of sale is undecided. In addition, the second Fondant chocolat will be released in January 2016.