Hamburg gets exquisite fluffy texture Kentucky "Grilled Cheese Mustard Cream Baked Cheese Hamburger Sand" Tasting Review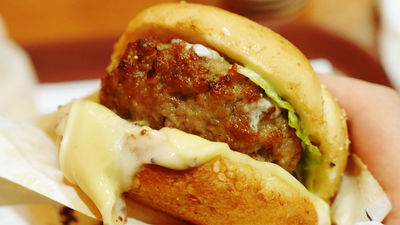 By baking a thick hamburger steam oven for 15 minutes, you can taste "fluffy feeling" completely different from conventional hamburger steakRoasted mustard cream baked cheese hamburger sandwich"Appeared as a new menu of Kentucky from November 2, 2015 (Monday). I actually tried a real authentic hamburger sandwich that the cheddar cheese of a simmered rice and the cooked mustard cream that was spirited became an accent.

Menu | Kentucky Fried Chicken
http://www.kfc.co.jp/menu/detail/?menu_id=354

Arrived in Kentucky. I will order "Baked ground mustard cream baked cheese hamburger sand" (490 yen including tax).



Grilled Cheese Mustard Cream Baked Cheese Hamburger Sand is offered in an upright bag.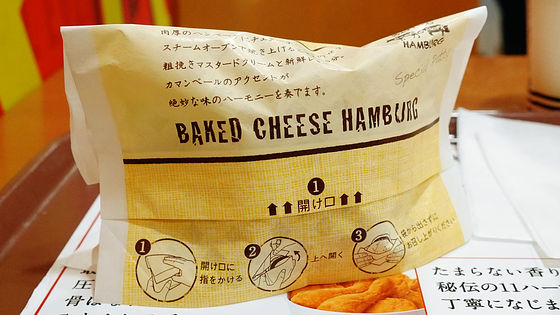 Remove the upper half from the opening and eat it while putting it in the bag.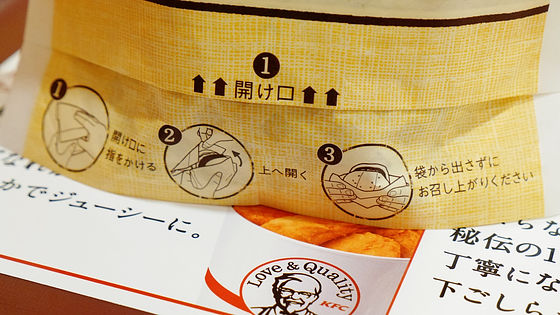 When opening the bag, there was a hamburger sand in the direction that you can eat as it is held in your hand.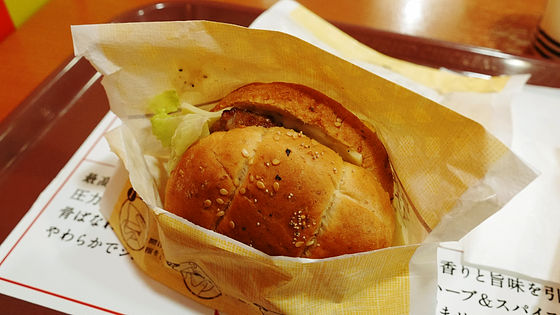 Several kinds of sesame etc. are applied to the buns.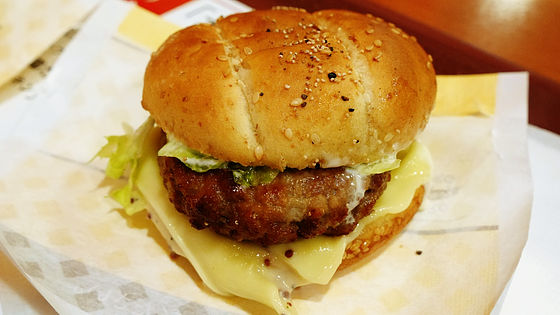 When opening the buns it looks like this. It was written that "15 minutes to bake in a steam oven with cheddar cheese on a thick hamburger steak", but the cheese was under the hamburger steak.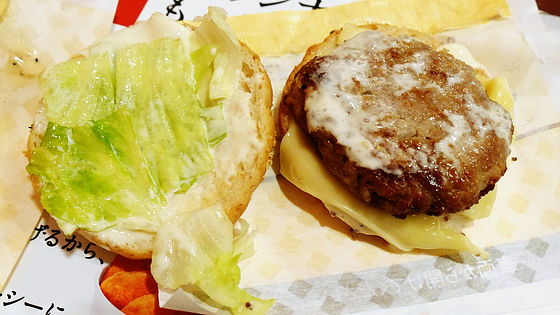 Cheese is fluttering with heat, and the grains of mustard are visible underneath. However, it looks like the color is more white than the yellow cheddar cheese ... ....



Compared to the sideways iPhone 5s, it is about the same size. Although it is small, you can see that it is quite thick hamburger steak.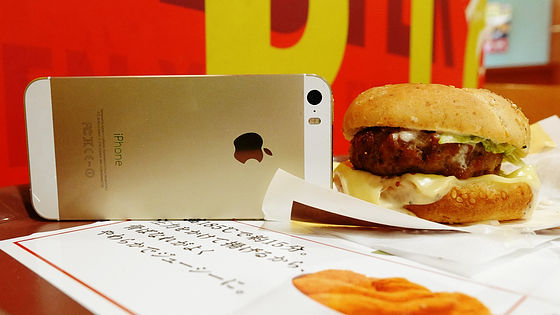 So I will eat it.



Hibernog baked in a steam oven, when it gets a little bit, is fluffy texture that is completely different from baked hamburger. Along with mellow cheese melts in the mouth and melts, spreading the flavor of juicy meat. Although it is not fragrant when baked, mustard cream with a strong spicy scent enhances the meat's taste.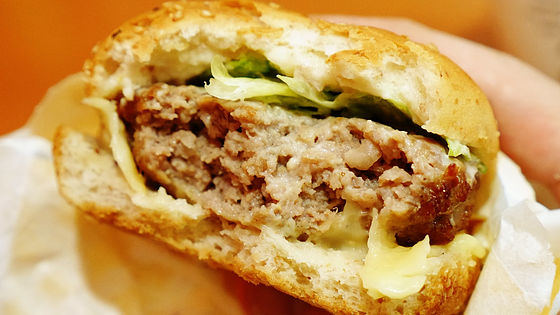 Lettuce lettuce is also an accent. As we continue to eat, the thick hamburger and sauce protrude from the buns, but since it was in the bag, we could eat without staining our hands.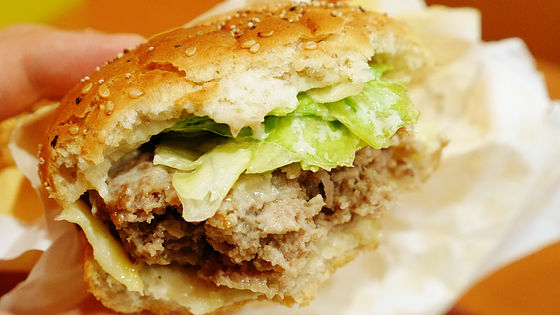 Since mustard cream is accumulated at the bottom of the bag, it is ant to put it if there is potato.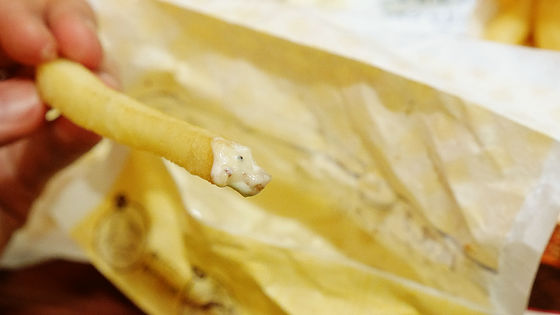 "Baked ground mustard cream baked cheese hamburger sand" is a surreal one-frame manga "Salary man Yamazaki Shigel"While collaborating, I was looking for Tsukkomi for Twitter as suitable for the balloon of the image as below. Because the theme is issued four times in all, please Tweet a person called "I am Welcome".