Bookstore where you can sleep while reading while bed integrated with bookshelf "BOOK AND BED TOKYO"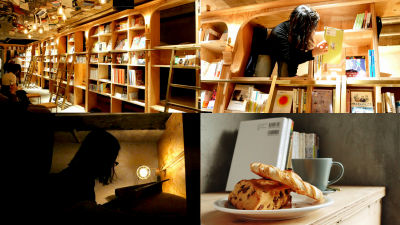 "When I was reading books I got around 2 o'clock in the morning and I continued reading even while my eyelids were heavy just a bit more, just a little later I fell asleep before that, everyone experienced once The experience of the happiest 'sleeping moment' that could be a thing can be opened on Thursday, November 5 at 16 o'clock, accommodation facility with the concept of "bookstore to stay"BOOK AND BED TOKYO"is. Bookshelf and bed are integrated, I tried staying ahead of bookstore, which is attached to blissful sleep while surrounded by book.

BOOK AND BED TOKYO
http://bookandbedtokyo.com/

The address of BOOK AND BED TOKYO is the 7th floor of Lumiere Building 1-17-7 Nishi Ikebukuro, Toshima-ku, Tokyo.


It is located a distance of about 1 minute walking from Ikebukuro station west entrance, and there were eating places around the building.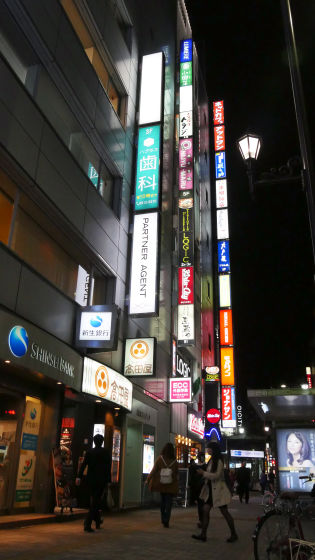 Arrived in a building with an Italian restaurant on the first floor.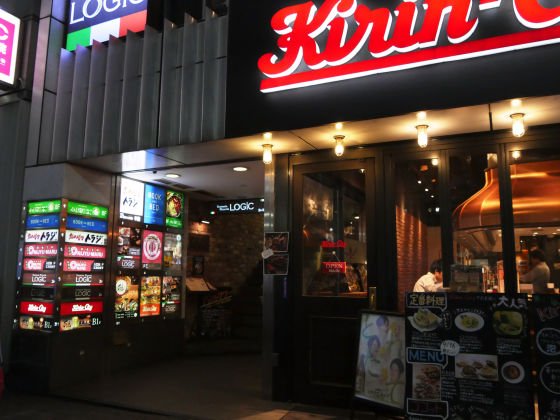 "I really have accommodation facilities in a building that houses Izakaya and a restaurant ..." I was throbbing, but when I look at the guidance, it is true that on the 7th floor panel "BOOK AND BED TOKYO" It was written.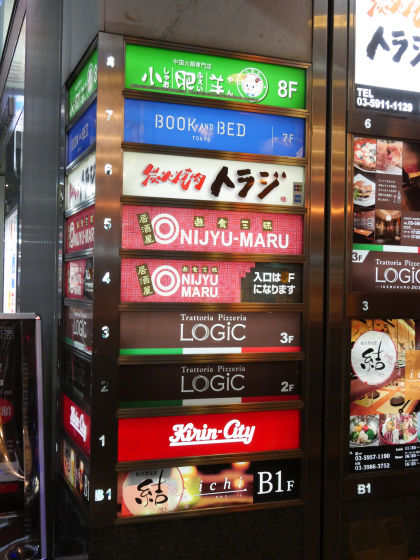 Take the elevator to the 7th floor.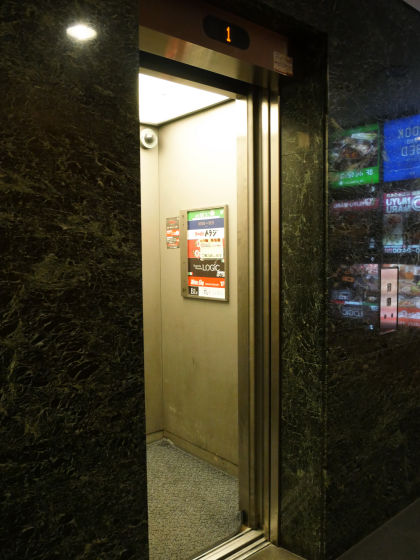 When the door of the elevator arrived on the 7th floor, a wooden door jumped into my eyes.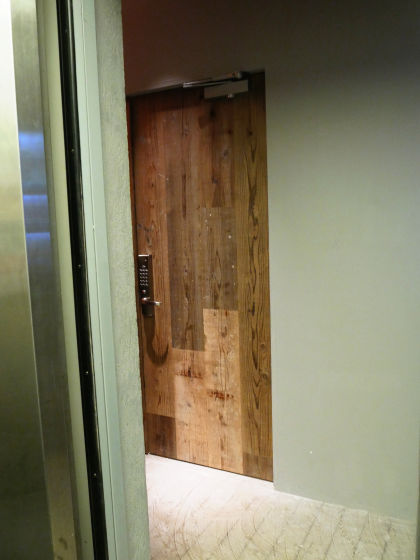 There is a reception in the aisle as soon as you get off the elevator, so that guests can check in here.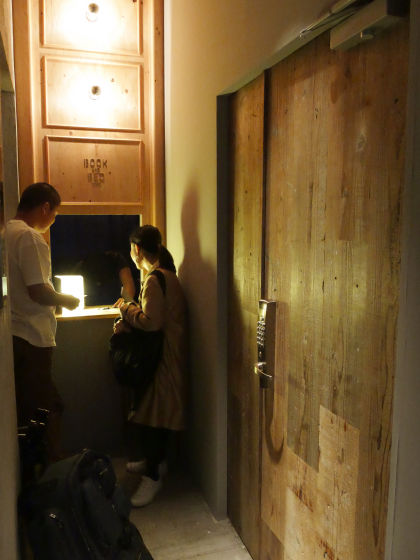 When I finished the reception, I received the paper on which BOOK AND BED TOKYO's floor plans and rules are written and the room number / entrance gate lock number.



The main entrance is like this, it opens when you enter the number taught only to the guests.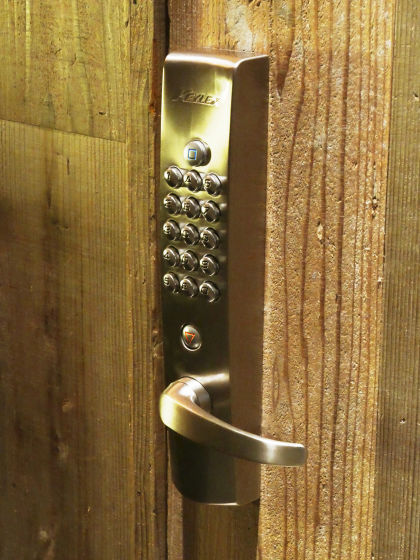 So, when I entered the room, the books are lined up rowing, and it seems like a stylish bookstore in the city, not the accommodation facility no matter how you look.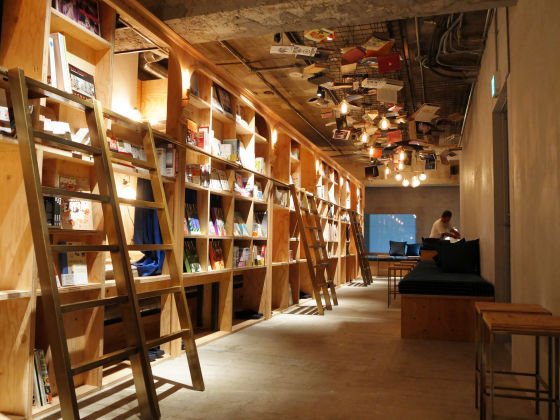 You can check how the inside of BOOK AND BED TOKYO is from the following movie.

Bookstore to be stayed "BOOK AND BED TOKYO" is like this - YouTube


Books tightly up to the ceiling.



Although it is said that BOOK AND BED TOKYO can accommodate 3000 books in total, the books that are currently in place are 1,700 books in total. When books are tightly aligned, you can only see the spine and you can not meet encounters with destiny, but because you are adopting a display method that makes the cover look solid, even if you are just looking at the bookshelf at blanket, It has come to recognize what kind of book is.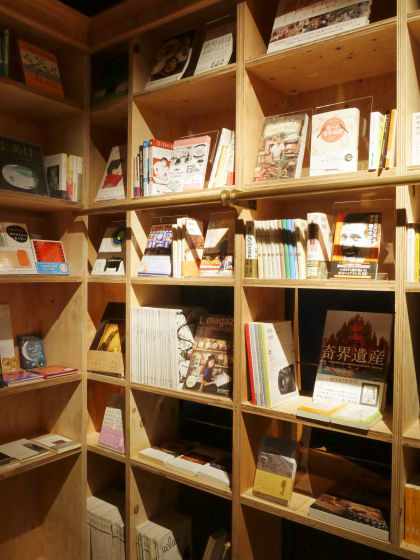 So I tried to see what was put on. Cartoon"AKIRAAnd ...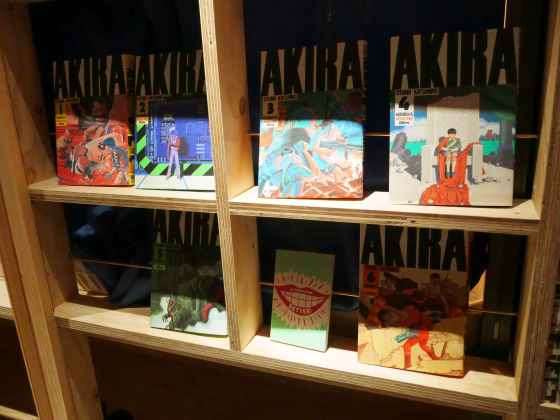 "SLAM DUNK"I'll call you back tomorrow"SEIKIIf you think that there are many manga ... ....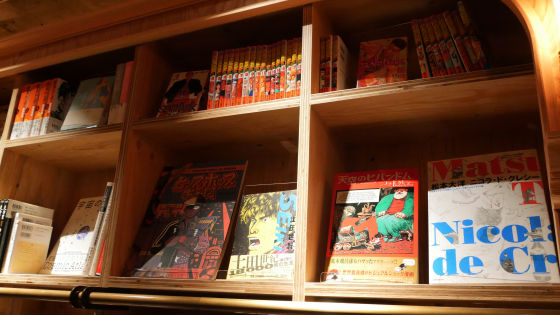 HeavyHaruki Murakami all worksAlso.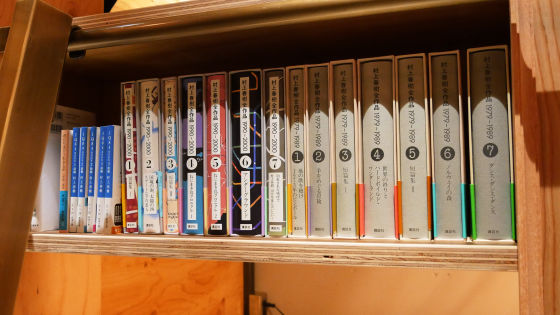 Picture books that you read like old days ... ...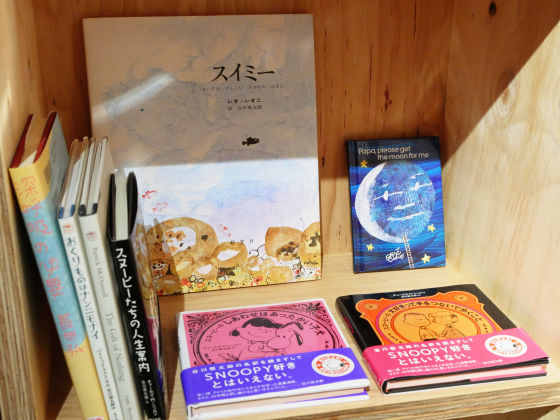 "Anthology curry rice !!"Anthology beer"Anthology sobaThere was also a book that seems to regret if I read it in the middle of the night called 'Mr.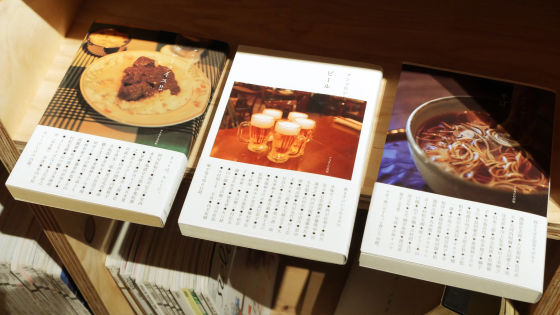 Also, a picture book that "this book was there!?"FibonacciAlso found.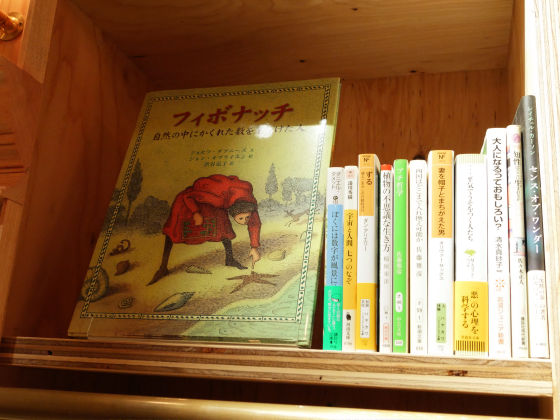 For each bookshelf we have a chuckle that is called "picture book" "cartoon", but the arrangement is random, for example, a cartoon "Parasitic beast"under……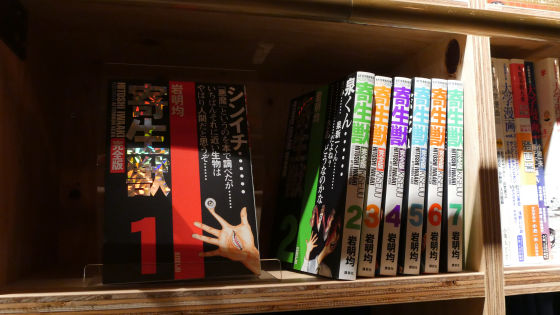 Somehow magazine "A gardenBack numbers of slashers are sliding.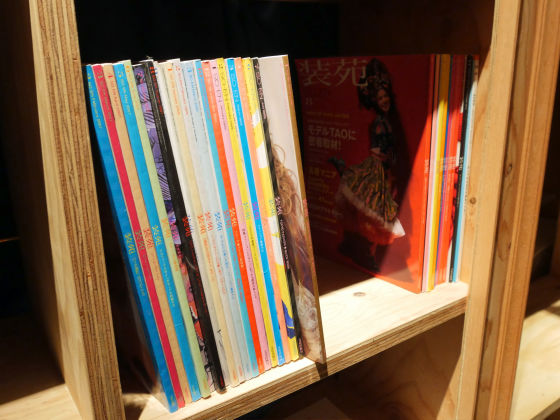 "Hayao Miyazaki's idea note"And design books, line books are more books with strong visuals. This is because we suppose foreign visitors and people who do not read books too much. Also, the book at BOOK AND BED TOKYO imagines a miscellaneous feeling of "a bookshelf at a friend's house", and it is not too beautiful, like a book of Horiemon is placed beside a really cool photo collection He seems to be selecting based on a sense of security.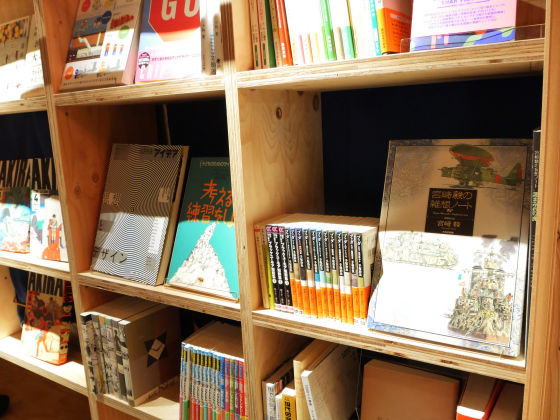 There is a large sofa in front of the bookshelf so you can sit deeply at the sofa and read the book relaxedly.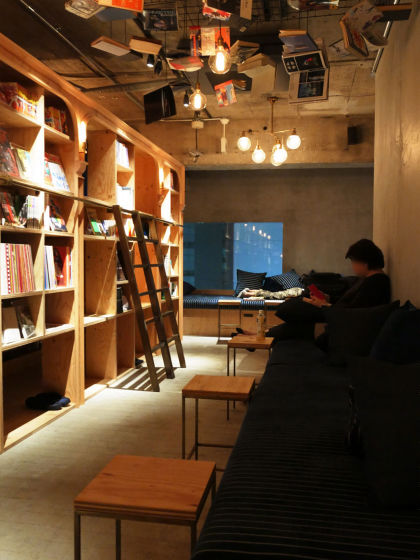 There is also a large sofa on the window side of the building. Since desks are small & low in desk, it seems that you can leave books and food etc, but it seems not suitable for work such as work.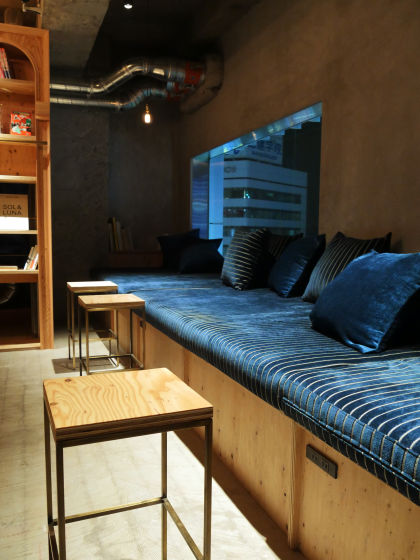 People who are lying down are also discovered.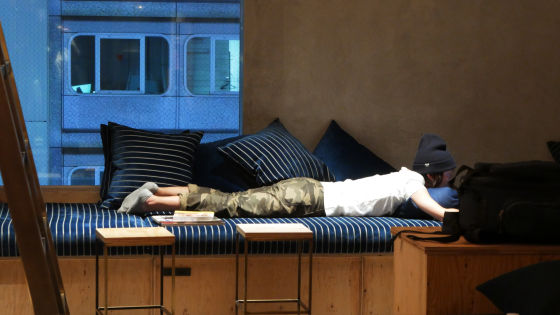 Also, even if you bring a book into a private room OK. Since there is a number in the entrance of the private room at the back of the bookshelf, looking for "07" which is supposed to stay this time ......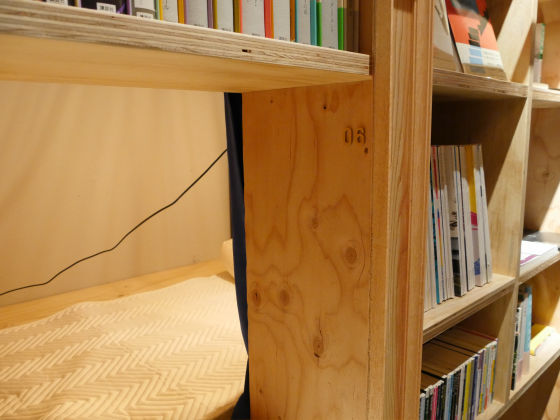 It was the upper bed. So, go up the ladder.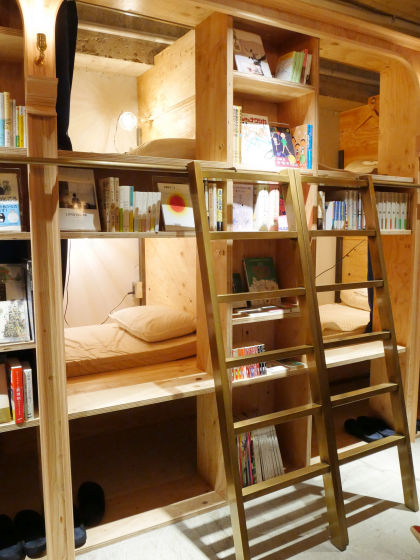 The entrance looks something like this.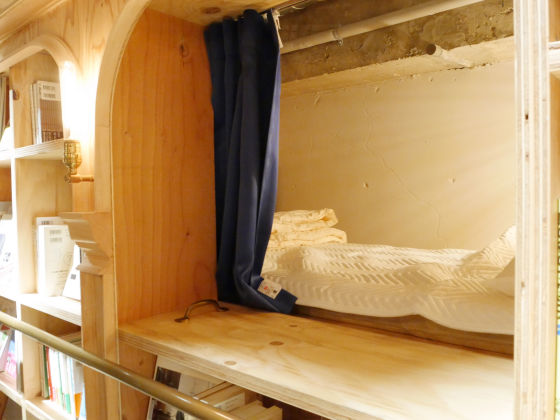 A handle was attached to the part under the entrance, so that it was able to go up and down smoothly.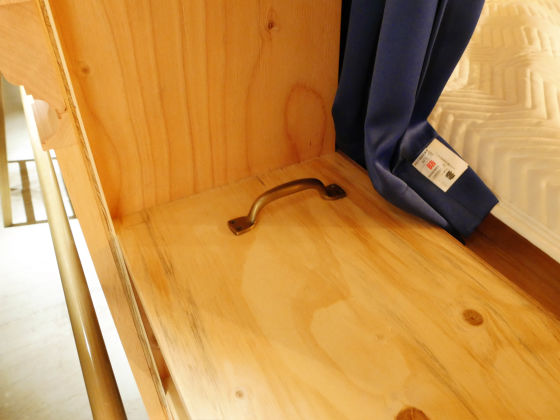 Inside is Doraemon's feeling like pushing in. There is a mattress & futon, it is a small space with just a little space on the left and right.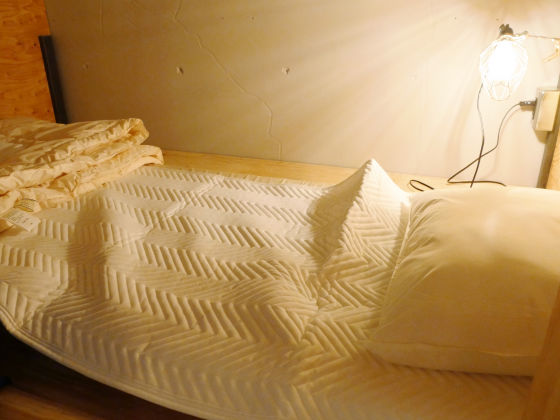 The state of the private room can be confirmed from the following movie.

Bed & private room integrated with bookshelf looks something like this - YouTube


I went inside.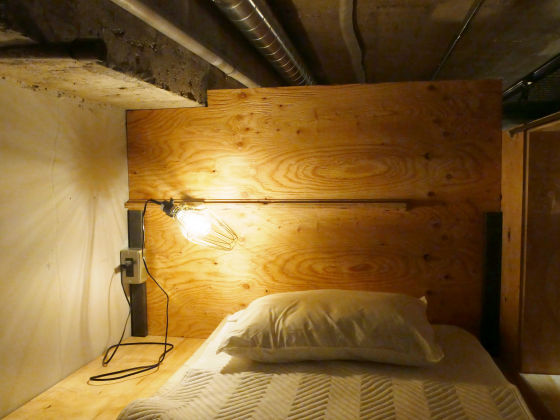 The entrance is separated by a curtain, and there is no key in particular. In addition, the ceiling is in a colonnade, and you can see the display where a book is hanging up close.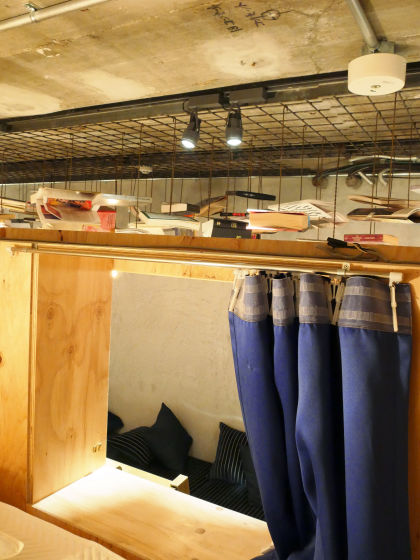 It is also possible to peek through the bookshelf secretly underneath.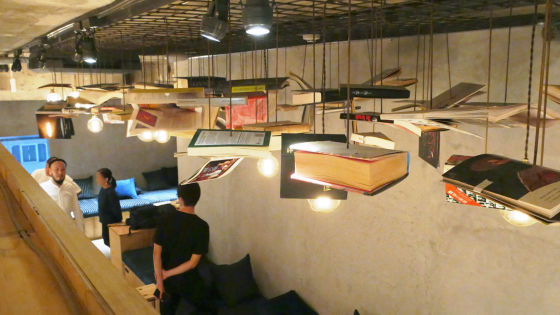 There are two hangers at the foot of the bed.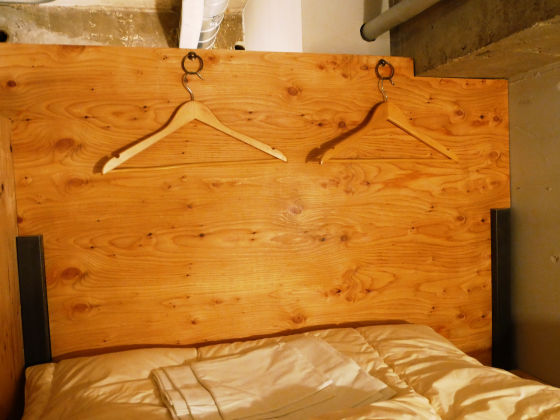 Since there is a lamp on the bedside, it is the best space to read live books with lying down.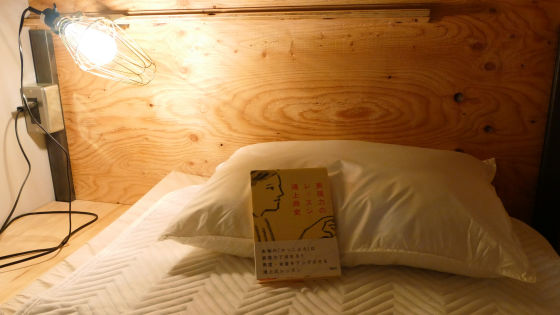 Atmosphere like work lamp on construction site.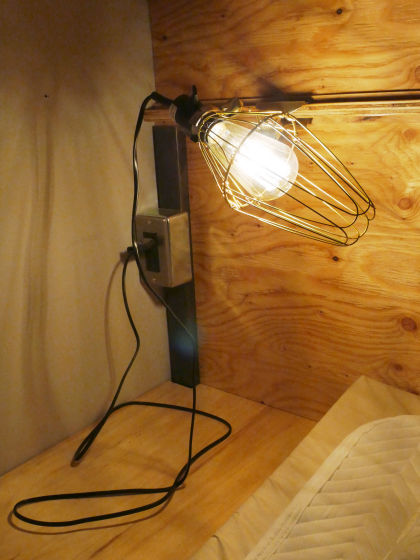 There is also an outlet, charging of electronic equipment such as smartphone can be perfect in each individual room.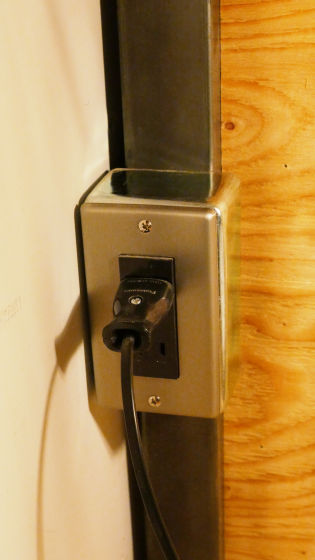 There is a book, but you do not have to worry about eye-catching like libraries and cafes, it's like a place to stay at home, so you can read relaxed books comfortably. It is an irresistible space that I like to read books I like until I become sleepy, and I can fall asleep as it is.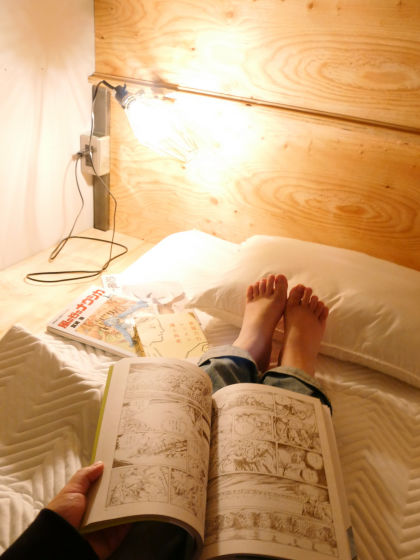 Furthermore, in the case of a private room at the back of the bookshelf, it is also a nice place to get the book out by just leaning out of the entrance for a while.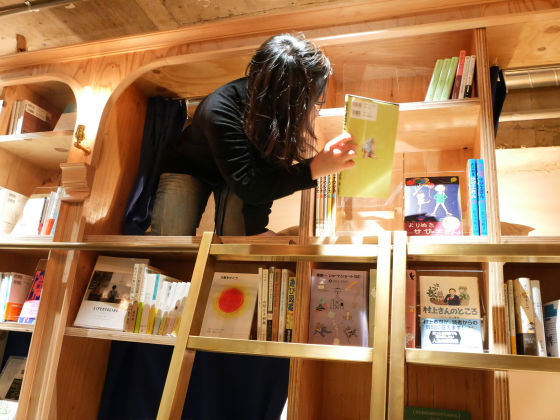 Looking at the state of the private room from outside, it is like this ...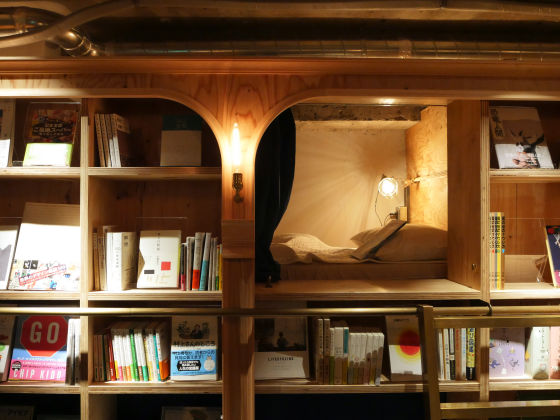 Pull the curtain, privacy will be protected unless someone who mistook the room opens the curtain.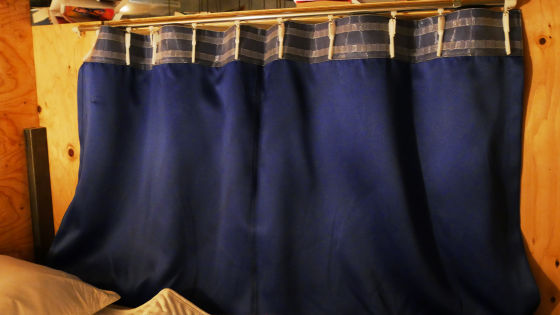 There was also a bed & private room of the type not in close contact with the bookshelf in the back of the room.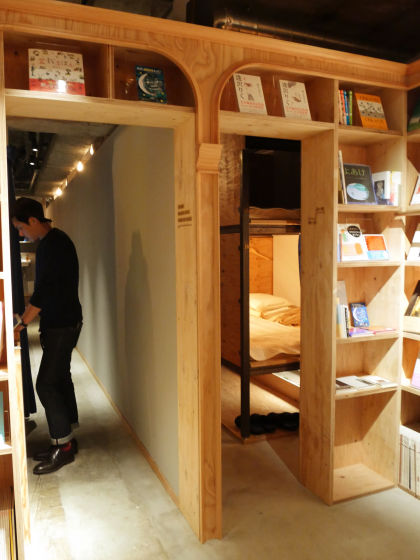 As we go through a narrow aisle ... ...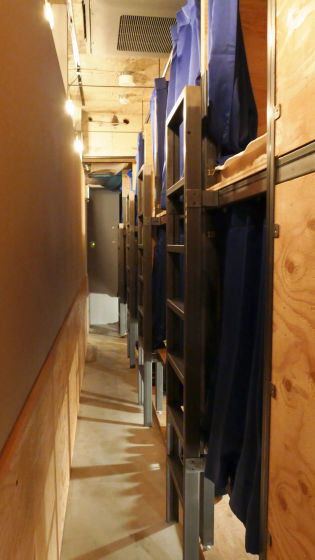 A private room like this looks slippery. BOOK AND BED TOKYO 's private room has a little space on the left and right sides of the mattress "STANDARD" and "COMPACT" of the size of one mattress as below and it is designed to be available for reservation.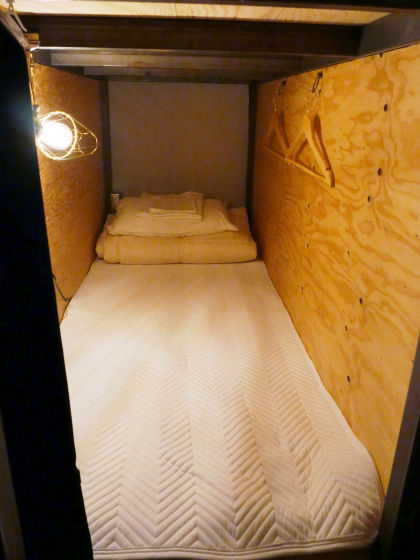 There are 4 toilets in all.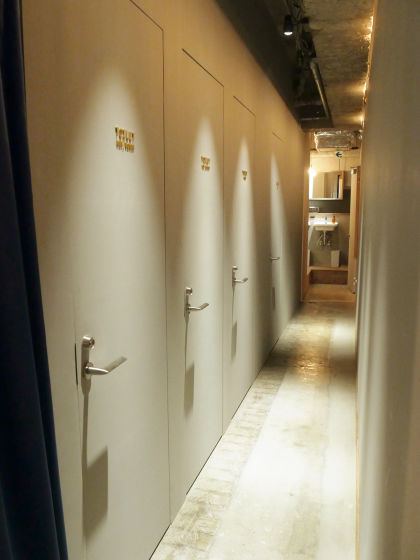 The inside was modern.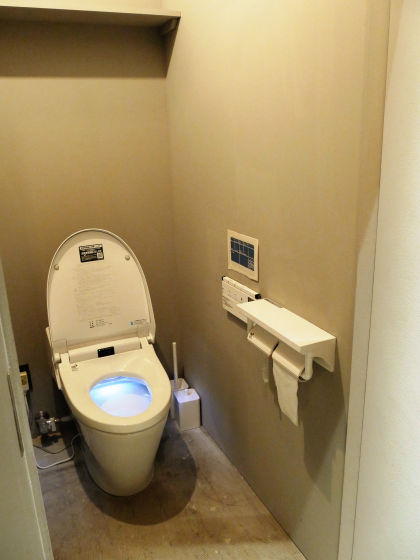 As we go further a passage with a toilet ... ...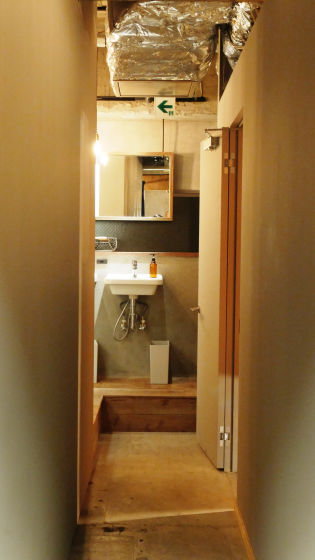 Mirror & Washbasin.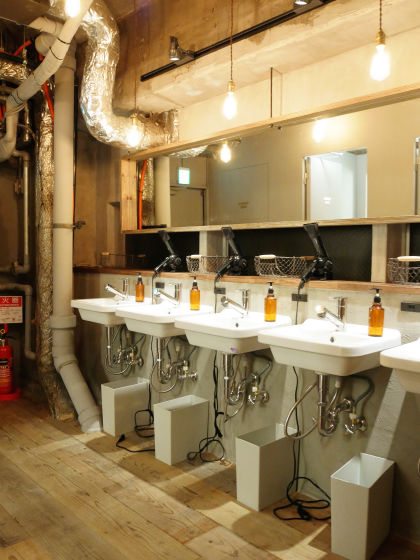 A wash basin is equipped with soap, baskets and hairdryer.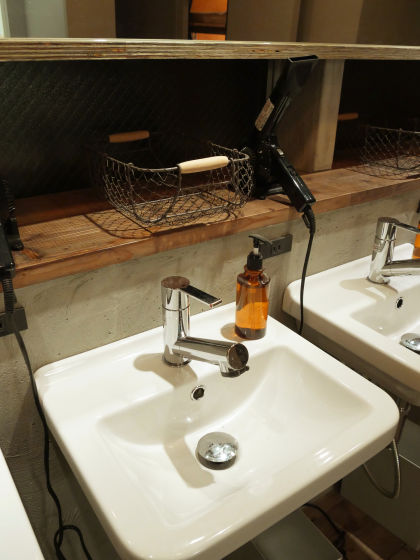 Three shower rooms were lined up across the street.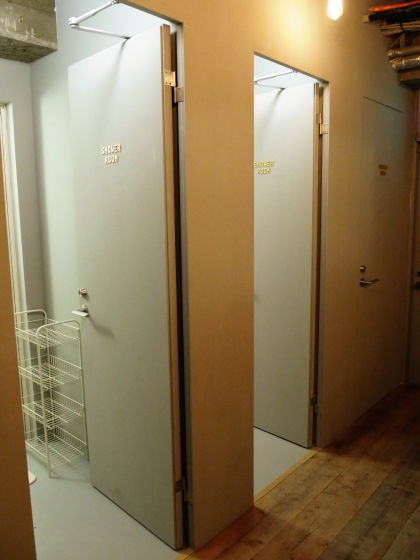 Inside is like this. Looking closely, the mat placed in front of the shower roomA bath mat "soil" which does not need washing or care that absorbs moisture in a momentwas.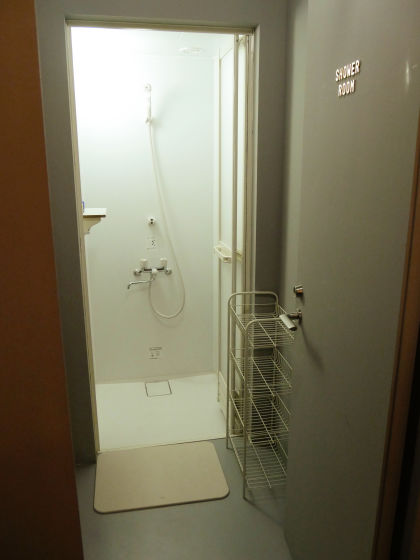 Although shampoo is not put in shower room, you can purchase "shower package" of rental bath towel + shampoo + rinse + body soap + toothbrush + eco bag at 500 yen.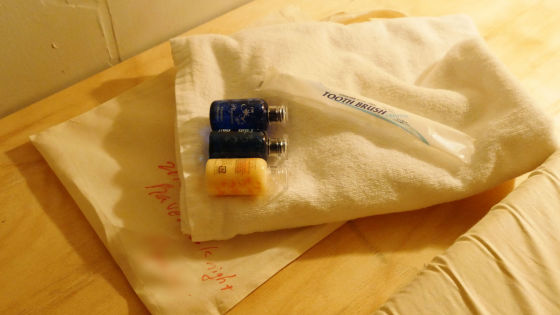 In addition, if it is outside the private room, it is OK for eating and drinking, and the following cafe space was also established.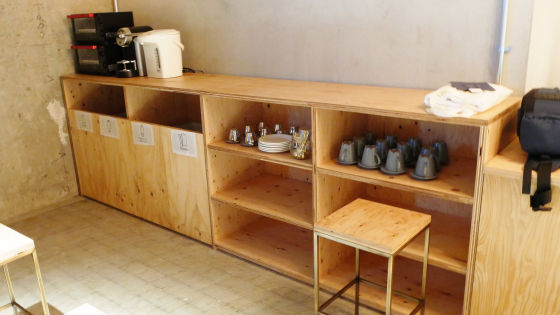 In the shelf are cups, spoons, sugar and so on.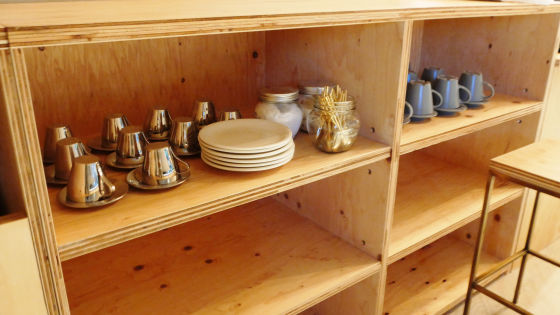 There is not a microwave oven because there are many convenience stores nearby, there is an oven toaster, a coffee maker and a pot.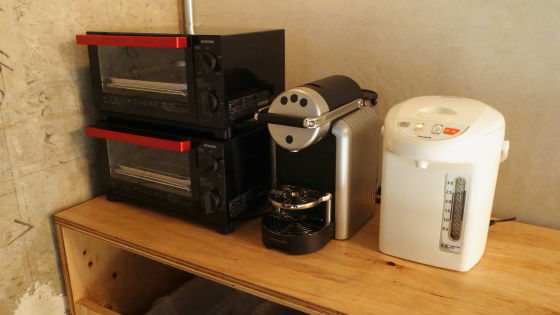 That's why I stayed all night so I read books ......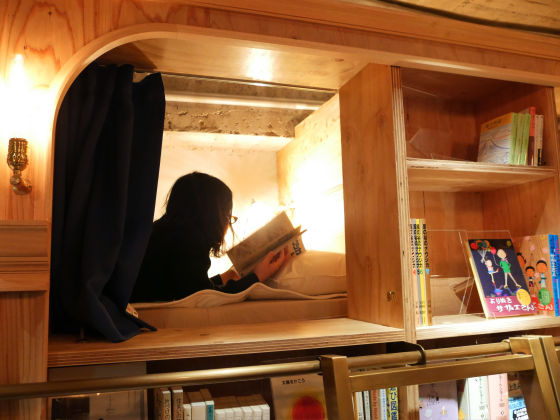 Before getting in, morning.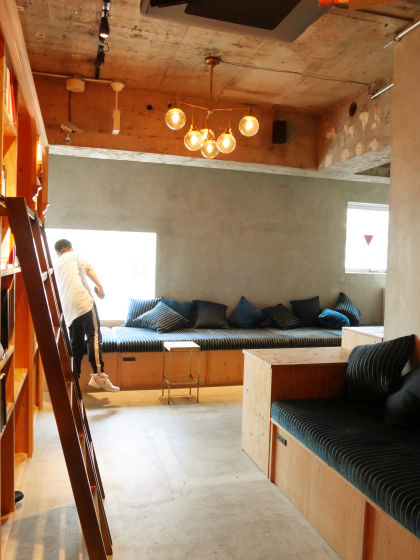 BOOK AND BED TOKYO in the morning is a different atmosphere from the night. Natural light comes in plenty from the window, and it makes me feel open-minded.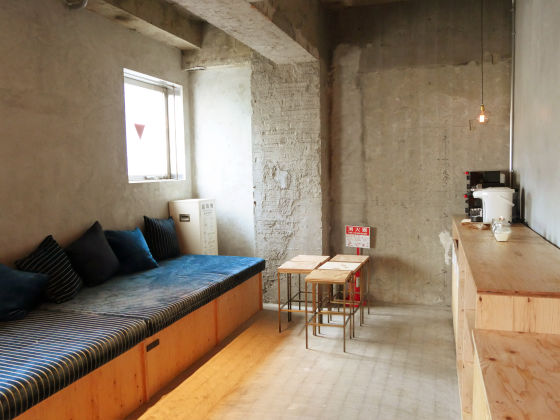 As it is possible to purchase coffee maker's capsule at 150 yen per cup at reception desk ......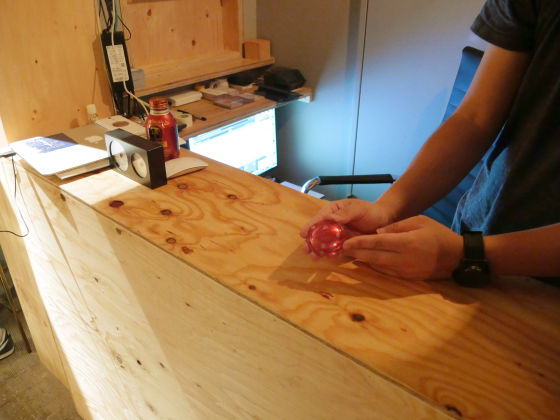 Actually I made coffee for breakfast.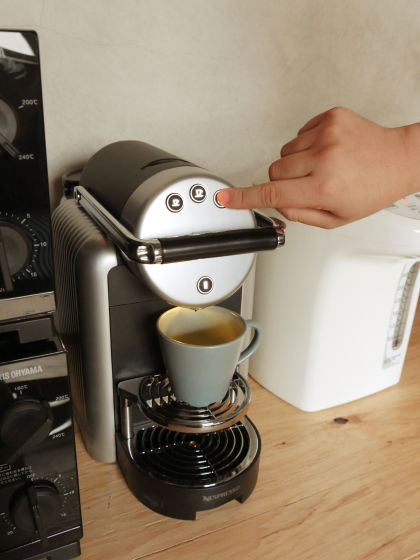 There are bakeries nearby, so please bake the bread you purchased the day before in an oven toaster ......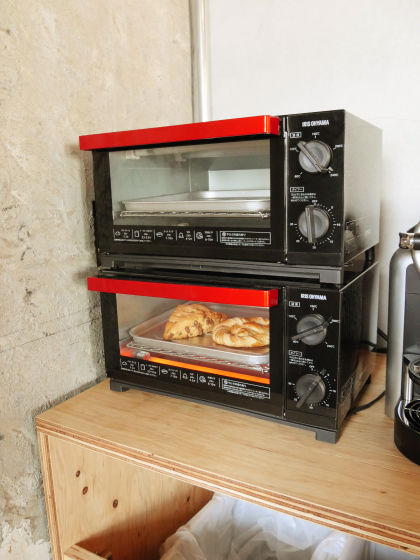 To the sofa seat.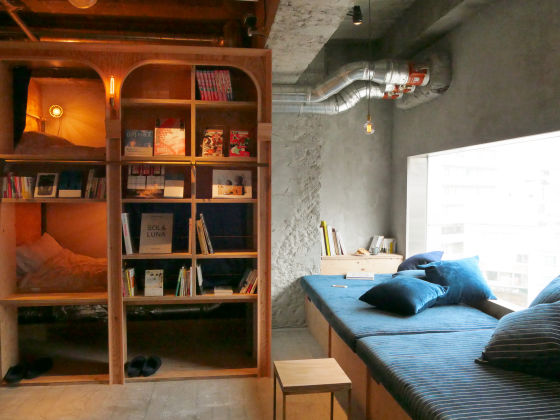 I will crown to the special seat of the window side.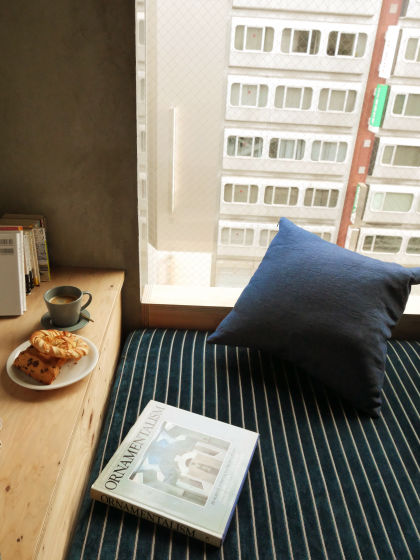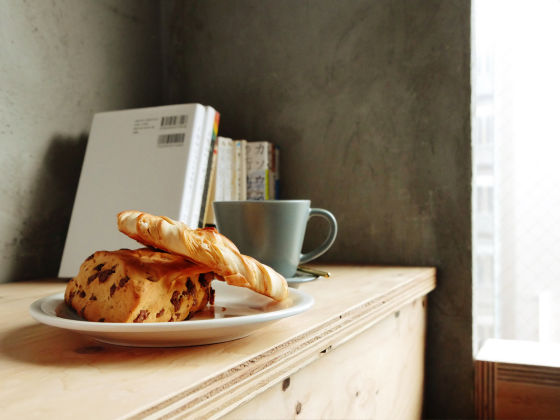 In the evening I can enjoy the book until I fall asleep at night, but in the morning I was able to eat an elegant breakfast while enjoying my favorite book under bright sunshine in the morning.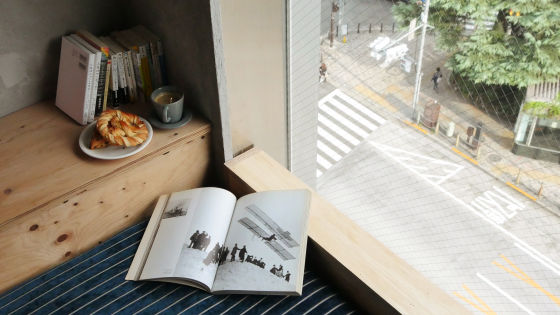 When I actually stayed, the bed in the back of the bookshelf is directly connected with the shared space and reception, so it seems that some people may be interested in sounds and voices, but I stayed in a private room of one who is not integrated with the bookshelf Some people also commented that "I could rather sleep better than a house." As for the book, the select is wide and it should be able to be found that "There was such an interesting book!" It seemed that it seemed quite difficult to sleep when reading a book of interest from one end, so that people who liked books and those who did not like it could enjoy it. However, although it is based on the concept of "Bookstore to stay", pay attention to the fact that sales of books are not being done.

BOOK AND BED TOKYO is a slightly widened private room 'STANDARD' 4500 yen a night, 'COMPACT' 3500 yen a night. Check in is from 16 o'clock and check out is until 11 o'clock. In addition, we can also use daytime with unavailable private room / shower, in that case it is 1,500 yen from 13 o'clock to 19 o'clock. Because Wi-Fi is available for free, it seems to be able to use it as a cafe substitute during free time.